Economic disaster averted: Yesterday, President Joe Biden signed the debt limit increase passed by Congress earlier this week, avoiding a catastrophic default.
Here's what you need to know to Get Up to Speed and On with Your Day.
(You can also get "5 Things You Need to Know Today" delivered to your inbox daily. Sign up here.)
1. SCOTUS
Russian and Ukrainian delegations are meeting for talks today on the Ukraine-Belarus border as Moscow continues to ramp up its assault on Kyiv. New satellite imagery shows a miles-long convoy of Russian military vehicles bearing down on the Ukrainian capital despite the negotiations. This comes just one day after Russian President Vladimir Putin put his deterrence forces, which includes nuclear arms, on high alert. Meanwhile, Western sanctions are beginning to take effect, with the Russian Central Bank announcing it would raise its key interest rate from 9.5% to 20% because "external conditions for the Russian economy have drastically changed." Russia's currency also hit a record low against the US dollar today as the country's financial system reeled from the crushing sanctions. Follow CNN's full coverage of Russia's attack on Ukraine here.
2. Coronavirus
Official White House records show a gap of more than seven hours in the call logs of then-President Donald Trump on January 6, 2021 as violence unfolded on Capitol Hill, The Washington Post and CBS News reported. That's a massive gap in communication during a critical time, and now House investigators are looking into whether Trump communicated through other means during those hours – for instance, through burner phones or other people's devices. The call logs were part of the records turned over earlier this year by the National Archives to the House select committee investigating the January 6 attack. Meanwhile, in an interview with JustTheNews, Trump continued a pattern of soliciting foreign help for domestic political affairs when he called on Russian President Vladimir Putin to release any damaging information he has about the Biden family.
CNN analysts react to over 7-hour gap in Trump's Jan. 6 phone log
The Environmental Protection Agency faces a Supreme Court case today that could challenge the federal government's ability to fight the climate crisis and prevent its worst outcomes. Republicans are expected to argue that the EPA has no authority to regulate emissions from the power sector. Instead, they say that authority should be given to Congress. A Supreme Court decision siding with coal companies could undercut the Biden administration's plans to slash planet-warming emissions at a time when scientists are sounding the alarm about climate change. Observers say the outcome of this case is tough to predict, but a ruling that would shift the authority to regulate greenhouse gas emissions from power plants to Congress would be the worst-case scenario for the EPA.
3. Kentucky
As expected, the FDA has authorized a second Covid-19 booster shot for adults over the age of 50 as soon as four months after their initial booster dose. The CDC has also given its permissive recommendation to the move, which means the agency doesn't outright recommend it, but acknowledges it is something people can do if they want. There is general scientific agreement that third Covid-19 doses help strengthen immunity against severe illness from the virus, but the science is far from settled on when, or even if, fourth doses might be needed. Complicating things even further is the rise of the extremely contagious BA.2 variant, which is now the dominant coronavirus strain in the US.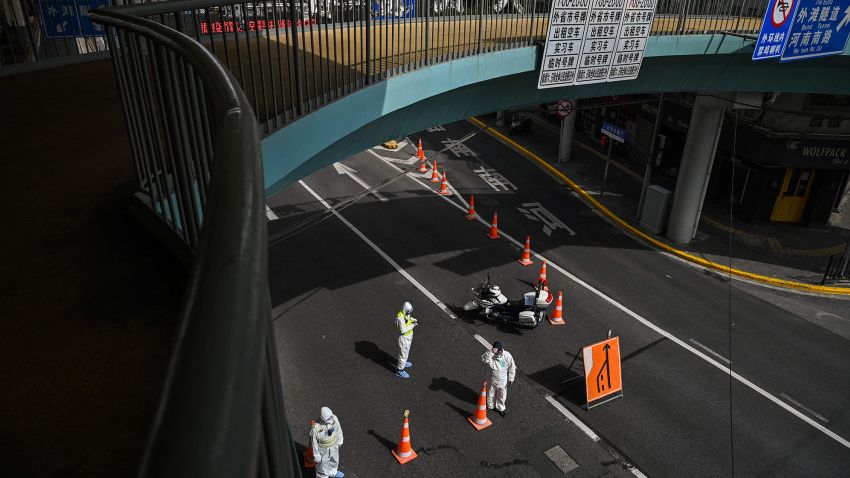 Shanghai under lockdown to battle the worst Covid-19 outbreak
4. Afghanistan
5. Facebook
North Korea launched a ballistic missile off the east coast of the Korean Peninsula yesterday – an "undesirable" move for peace stabilization while the world is trying to resolve the Ukraine war, South Korea's National Security Council said in a statement. The launch is North Korea's eighth test this year and comes nearly a month after Pyongyang fired what it claimed was its longest range ballistic missile since 2017. North Korea has ramped up its missile testing in 2022, announcing plans to bolster its defenses against the United States and evaluate "restarting all temporally suspended activities," according to state media.
BREAKFAST BROWSE
The world's oldest person is a nun who enjoys chocolate and wine
We should all aspire to be so unbothered. 
Prenuptial agreements aren't just for the super wealthy. Should you get one? 
Sure, it's not exactly high romance, but planning for any eventuality is an attractive quality.
A thriller by Dolly Parton and 4 other books to put on your reading list, from Jake Tapper's book club
The only thing more fun than a thriller by Dolly Parton would be a rendition of "Thriller" by Dolly Parton. 
Katy Perry split her pants during a performance of 'Teenage Dream'
"You make me feel like I'm wearin' an un-serged seam!" 
TODAY'S NUMBER
$100 million
That's how many Americans quit their jobs last month as the "great resignation" continues.
TODAY'S QUOTE
"I think in many situations in this country, where if people have good access to health care and they are taking care of other risk factors, aspirin now makes a lot less sense."
President Joe Biden, who signed a bill into law that makes lynching a federal hate crime. The legislation, the Emmett Till Antilynching Act of 2022, is named after the 14-year-old Black boy from Chicago who was brutally murdered by a group of White men in Mississippi for allegedly whistling at a White woman in 1955.
TODAY'S WEATHER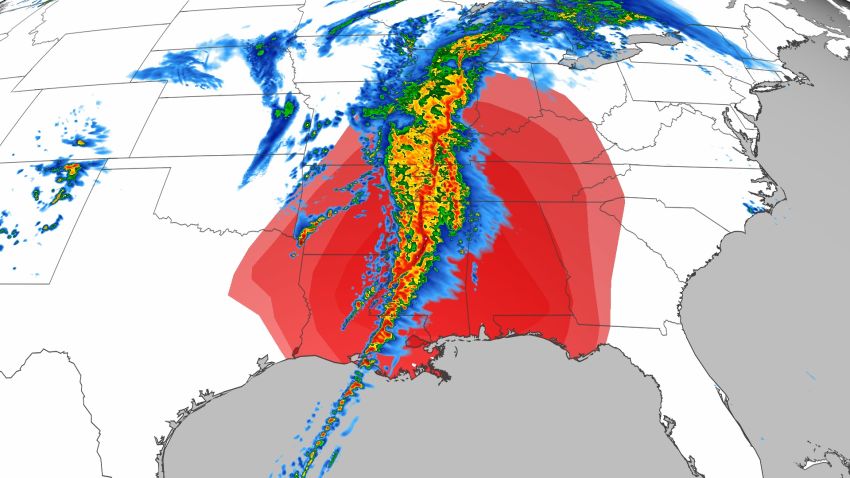 Severe storms set up for tornados and windy conditions
Check your local forecast here>>>
AND FINALLY
Who put the hole in the donut?
Truly a classic moment in classical performance history: A jumpy audience member, caught off guard by a sudden entrance in the North State Symphony's performance of Igor Stravinsky's Firebird Suite. AH! (Click here to view)