Economic disaster averted: Yesterday, President Joe Biden signed the debt limit increase passed by Congress earlier this week, avoiding a catastrophic default.
(You can also get "5 Things You Need to Know Today" delivered to your inbox daily. Sign up here.)
1. SCOTUS
Russian and Ukrainian delegations are meeting for talks today on the Ukraine-Belarus border as Moscow continues to ramp up its assault on Kyiv. New satellite imagery shows a miles-long convoy of Russian military vehicles bearing down on the Ukrainian capital despite the negotiations. This comes just one day after Russian President Vladimir Putin put his deterrence forces, which includes nuclear arms, on high alert. Meanwhile, Western sanctions are beginning to take effect, with the Russian Central Bank announcing it would raise its key interest rate from 9.5% to 20% because "external conditions for the Russian economy have drastically changed." Russia's currency also hit a record low against the US dollar today as the country's financial system reeled from the crushing sanctions. Follow CNN's full coverage of Russia's attack on Ukraine here.
2. Coronavirus
The Environmental Protection Agency faces a Supreme Court case today that could challenge the federal government's ability to fight the climate crisis and prevent its worst outcomes. Republicans are expected to argue that the EPA has no authority to regulate emissions from the power sector. Instead, they say that authority should be given to Congress. A Supreme Court decision siding with coal companies could undercut the Biden administration's plans to slash planet-warming emissions at a time when scientists are sounding the alarm about climate change. Observers say the outcome of this case is tough to predict, but a ruling that would shift the authority to regulate greenhouse gas emissions from power plants to Congress would be the worst-case scenario for the EPA.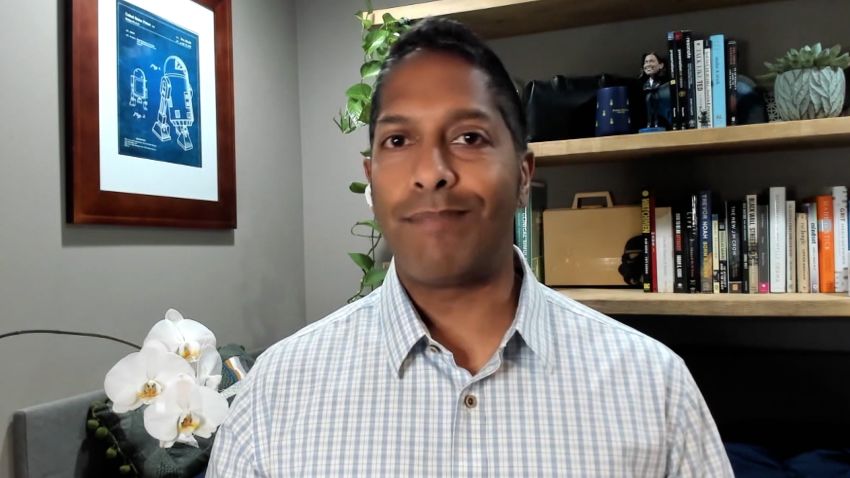 'Our priorities are skewed here': Doctor weighs in on Covid laxity
3. Kentucky
4. Afghanistan
5. Facebook
North Korea launched a ballistic missile off the east coast of the Korean Peninsula yesterday – an "undesirable" move for peace stabilization while the world is trying to resolve the Ukraine war, South Korea's National Security Council said in a statement. The launch is North Korea's eighth test this year and comes nearly a month after Pyongyang fired what it claimed was its longest range ballistic missile since 2017. North Korea has ramped up its missile testing in 2022, announcing plans to bolster its defenses against the United States and evaluate "restarting all temporally suspended activities," according to state media.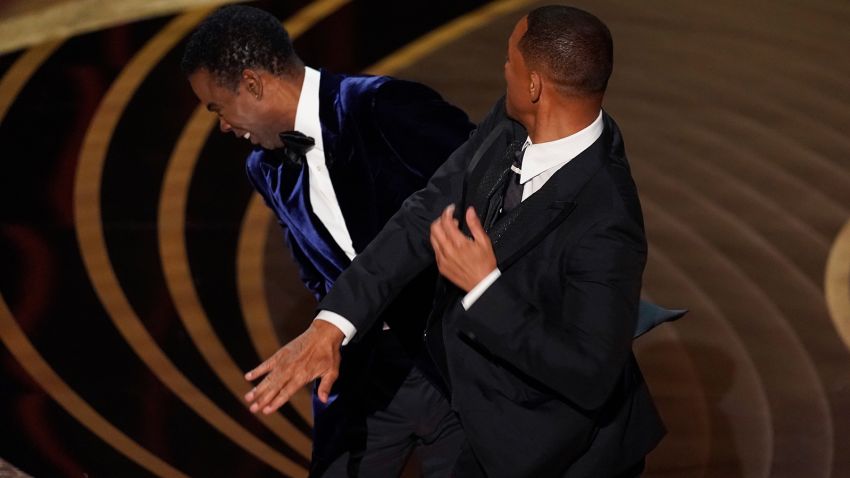 Will Smith hits Chris Rock on stage, then wins an Oscar
BREAKFAST BROWSE
The world's oldest person is a nun who enjoys chocolate and wine
"Can you believe they wore that?!" we say, from within the depths of our oldest, rattiest morning robes.
North Carolina ends St. Peter's historic March Madness run, will face rival Duke in the Final Four
Goodbye Cinderella, hello bitter blood rivalry.
'Bridgerton' returns with Regency-era romance that simmers just beneath the surface
The looks? Yearning. The costumes? Divine. The season? Binge-watched immediately. 
More than 5,000 worlds exist beyond our solar system. There could be billions more
A nice, light shower thought for you this morning. 
Meet Scot, the 1,600-pound great white shark swimming off Florida's coast
Actually, maybe we'll just admire Scot from afar! 
TODAY'S NUMBER
$100 million
That's how many homicides were reported in El Salvador this Saturday alone. The country has proclaimed a state of emergency to tackle a rising homicide rate spiked by gang violence. 
TODAY'S QUOTE
"I think in many situations in this country, where if people have good access to health care and they are taking care of other risk factors, aspirin now makes a lot less sense."
Lars Ulrich, Metallica co-founder and drummer, recalling his last conversation with Taylor Hawkins. Ulrich and scores of other rock royalty paid tribute to the Foo Fighters drummer, who passed away over the weekend at the age of 50.
TODAY'S WEATHER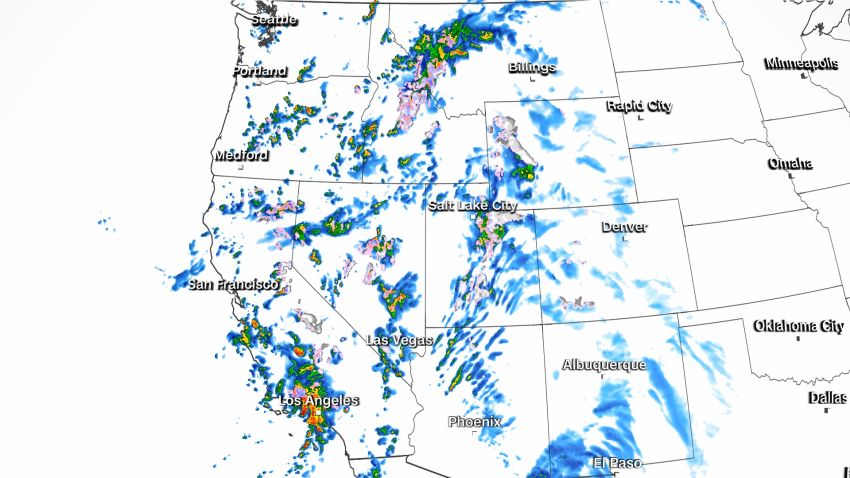 Much needed drought relief for the West
Check your local forecast here>>>
AND FINALLY
Who put the hole in the donut?
If these two vociferous kookaburras were your wake-up call, you'd never oversleep. Ever. (Click here to view)