Editor's Note: Gene Seymour is a critic who has written about music, movies and culture for The New York Times, Newsday, Entertainment Weekly and The Washington Post. Follow him on Twitter @GeneSeymour. The opinions expressed in this commentary are solely those of the author. View more opinion on CNN.
Why overthink this? "CODA" is going to win Best Picture at Sunday night's Academy Awards. Period. End of story. Bet the house – and you can bet mine, too. Probably.
It has already won the Producers Guild's top prize and the best movie ensemble award from the Screen Actors Guild and the best adapted screenplay award from the Writers Guild.
But it's more than that. "CODA," as many of you know either from having seen or heard about it, tells a tender and uplifting story. A withdrawn-but-pugnacious teenager named Ruby (Emilia Jones) from Gloucester, Massachusetts, is the only person in her deaf family (a "CODA" is "a child of deaf adult(s)") who can hear.
She helps her dad and mom (best supporting actor nominee Troy Kotsur and 1986 best actress winner Marlee Matlin) with their struggling fishing business while pitching in with her dad and older brother (Daniel Durant) on their boat.
When Ruby joins her high school choir, she discovers she has the kind of singing talent that can carry her quite far – out of Gloucester, away from fishing and from the family who still needs her help.
Even if you haven't seen it, you can sort of tell how and where the emotional arc of this story is going to bend. But writer-director Sian Heder's feature tells its story with warmth, grace and gentle humor. Its characters' complexities and quirks are treated with equanimity and the cast responds to this solicitousness by giving its all.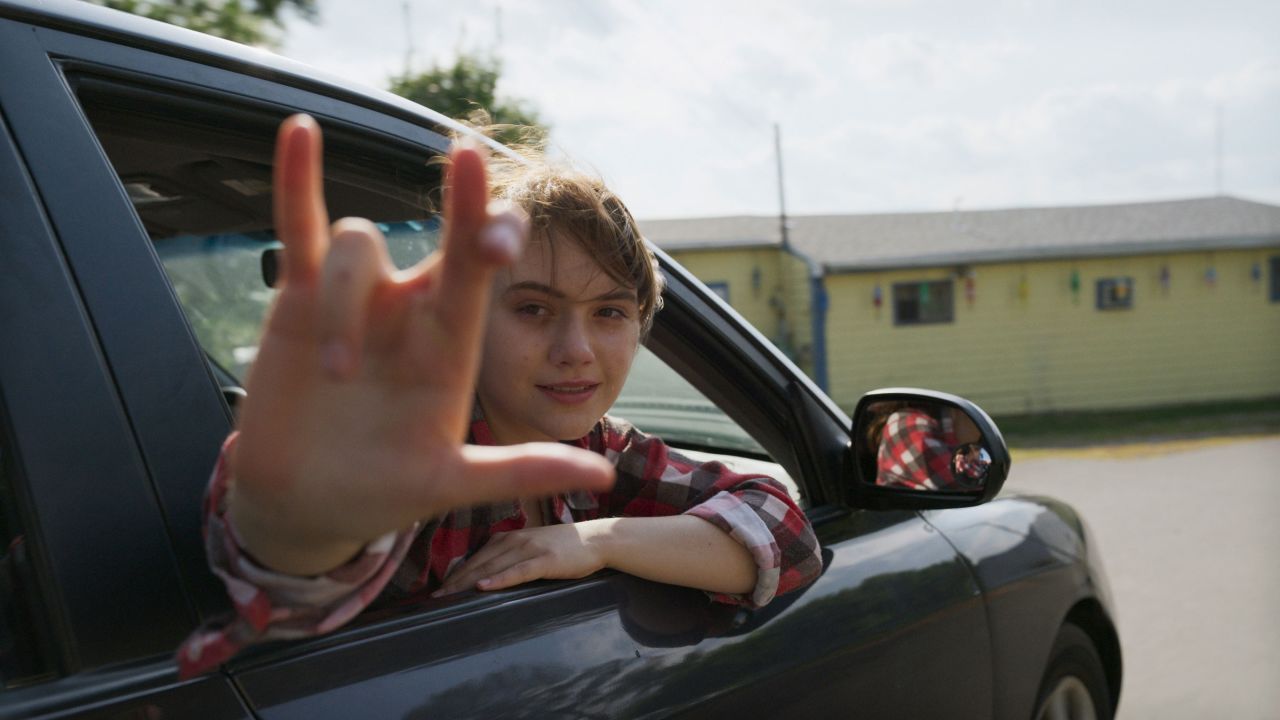 But the most important factor in its impending Oscar night success comes down to this.
It's a movie that offends precisely nobody.
This statement is, in no way, intended to diminish Heder's film, which deserves the accolades and awards it has received.
But these are the times we, the movies and the Oscars are in right now. Pop culture is, now, all about creating safe spaces free from controversy or virtue signaling. Tracking the Oscar prospects of leading contenders this year leaves us with a reminder that nothing – not our movies, the way we watch them, the meaning we take from them, or the Academy Awards that burnish them – will ever be the same. Are the Oscars even the Oscars anymore? How could they be?
After all, look at what happened to "The Power of the Dog," the western with Benedict Cumberbatch as a deeply closeted, bullying cowboy, whose release last November (mostly through streams on Netflix) set off waves of acclaim and a handful of critics' awards that made both the movie and its celebrated director Jane Campion early favorites for Oscars.
But a revisionist wave of countercriticism toward the film was followed at the start of this month by a tirade from veteran western actor Sam Elliot who declared the movie a "piece of sh*t!" disdained its gay subtext and argued that its New Zealand-born director knew nothing about the American West. A media flashfire, inevitably, followed – with Elliot accused of homophobia and sexism and partisans for and against the movie digging deeper into their positions.
Campion, meanwhile, received the top prize from the Director's Guild, making her the favorite for the best director Oscar. It made one think at first that Sam Elliot had done her, and her movie, a favor of sorts.
But then, Campion, in accepting her prize at March 13 ceremonies, set off a straw fire of her own when, in referring to another Oscar-contending picture, "King Richard" with Will Smith as the mercurial father of tennis stars Venus and Serena Williams, she followed her praise of the Williams sisters as "marvels of their craft" by implying that the African American tennis stars did not face the same battles in gender equality as women in the film industry because they "don't have to play against the guys like I have to."
A social media backlash led to an apology from Campion for what she described as her "thoughtless comment."
Ah yes. Social media. One of the many things that Oscar ceremonies of past Hollywood eras didn't have to deal with. Impressions used to be everything. Now it's impressions with tweets.
One thinks of the tweets that flew like zap gun flashes when Stephen Spielberg's remake of "West Side Story" opened in theaters last November. Though a success with critics, the movie failed to generate the box-office receipts its distributors had hoped for. This led to a wave of schadenfreude towards the movie and Spielberg, with many on social media platforms complaining that the remake, good or bad, was a waste of money and time.
Reasons varied, but most of the ones I saw came from those who loved the original 1961 version of the musical and resented the movie for its very existence – and nothing more.
But overall, perceptions seemed to change after the movie left theaters for streaming channels March 2 (It streams on Disney + and HBOMax; HBO and CNN share a parent company). More people watched it and they liked what they saw. This reversal was strong enough to make some pundits, many of whom thought the new "West Side Story" represented Spielberg's best moviemaking in years, believe it could even overtake "CODA" at the finish line.
If it does (and, again, we won't know for sure until late Sunday night), then it would be something of a bittersweet moment for distributors, theater chains and old-school cinephiles who, even during the pandemic, held fast to the experience of watching movies with strangers in dark rooms smelling like buttered popcorn.
So, if "West Side Story" wins, does the multiplex lose? I'm far less sure of betting on that than I am of "CODA" winning best picture.
But whatever the fate of movie houses, the streams will continue to flow with more and more varied "content." The good news is that a greater flow of more varied such stories will broaden the diversity of content. This means more movies (and series) made by and for Black, brown and other diverse audiences in America and throughout the world.
The bad news? The bigger and broader the content, the less equipped we seem to be to handle risky or challenging material. Not so long ago, it was possible to imagine daring, ambitious movies being made that used such genres as, say, the gangster movie, to depict in wider, broader and more ambitious terms the story of America itself and the slow corruption of its nobler impulses and precious aspirations.
There was a movie that fit the description. It was called "The Godfather" and Sunday's Academy Awards ceremony is one of many institutions honoring that movie's 50th anniversary.
Fifty. Maybe that is a long time ago after all. It seems even longer when you try imagining anyone now with the ambition, flamboyance, and visionary depth to even attempt such an enterprise no matter what social media or anybody else says about it.
Get our free weekly newsletter
Sign up for CNN Opinion's newsletter.
Risk. The movies have never been comfortable with it, preferring the familiar and, yes, the safe. But risk is as necessary to the growth of movies as sunlight is to plants.
Or, at least, it should be.