Economic disaster averted: Yesterday, President Joe Biden signed the debt limit increase passed by Congress earlier this week, avoiding a catastrophic default.
Here's what you need to know to Get Up to Speed and On with Your Day.
(You can also get "5 Things You Need to Know Today" delivered to your inbox daily. Sign up here.)
1. SCOTUS
Russian and Ukrainian delegations are meeting for talks today on the Ukraine-Belarus border as Moscow continues to ramp up its assault on Kyiv. New satellite imagery shows a miles-long convoy of Russian military vehicles bearing down on the Ukrainian capital despite the negotiations. This comes just one day after Russian President Vladimir Putin put his deterrence forces, which includes nuclear arms, on high alert. Meanwhile, Western sanctions are beginning to take effect, with the Russian Central Bank announcing it would raise its key interest rate from 9.5% to 20% because "external conditions for the Russian economy have drastically changed." Russia's currency also hit a record low against the US dollar today as the country's financial system reeled from the crushing sanctions. Follow CNN's full coverage of Russia's attack on Ukraine here.
2. Coronavirus
The Environmental Protection Agency faces a Supreme Court case today that could challenge the federal government's ability to fight the climate crisis and prevent its worst outcomes. Republicans are expected to argue that the EPA has no authority to regulate emissions from the power sector. Instead, they say that authority should be given to Congress. A Supreme Court decision siding with coal companies could undercut the Biden administration's plans to slash planet-warming emissions at a time when scientists are sounding the alarm about climate change. Observers say the outcome of this case is tough to predict, but a ruling that would shift the authority to regulate greenhouse gas emissions from power plants to Congress would be the worst-case scenario for the EPA.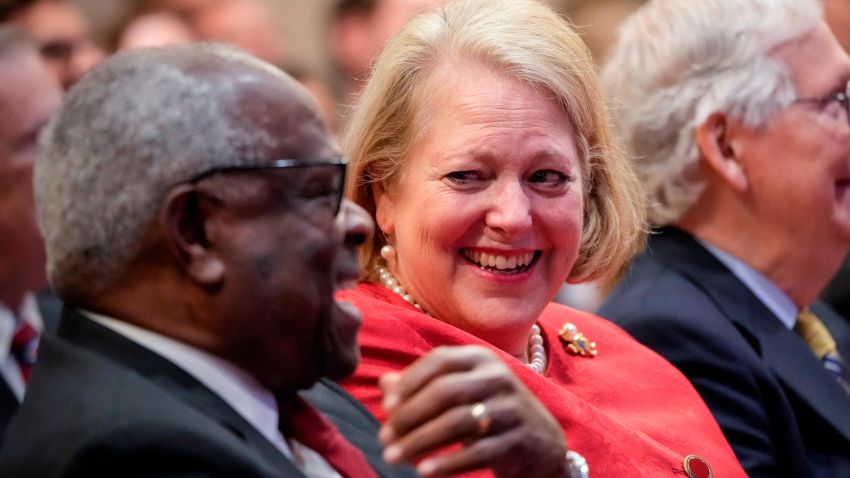 Ginni Thomas' political activism causing conflict in the Supreme Court. Here's how
3. Kentucky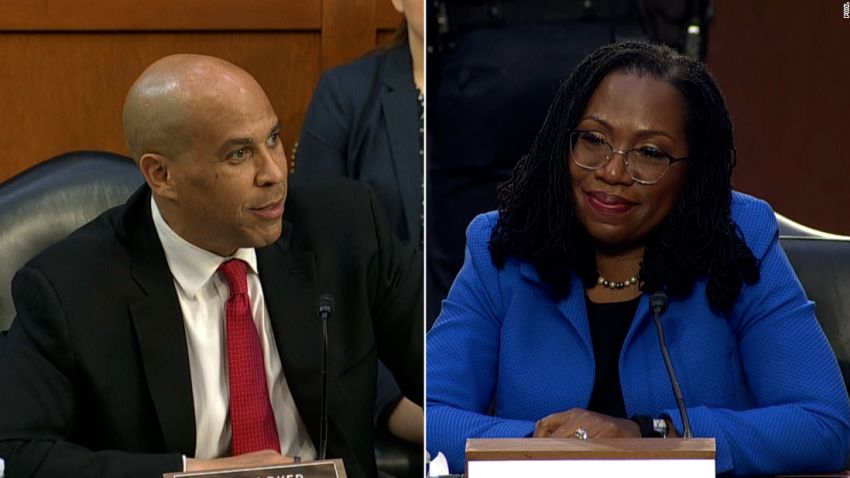 'You are worthy': Senator delivers heartfelt message during SCOTUS confirmation hearing
4. Afghanistan
5. Facebook
North Korea launched a ballistic missile off the east coast of the Korean Peninsula yesterday – an "undesirable" move for peace stabilization while the world is trying to resolve the Ukraine war, South Korea's National Security Council said in a statement. The launch is North Korea's eighth test this year and comes nearly a month after Pyongyang fired what it claimed was its longest range ballistic missile since 2017. North Korea has ramped up its missile testing in 2022, announcing plans to bolster its defenses against the United States and evaluate "restarting all temporally suspended activities," according to state media.
BREAKFAST BROWSE
The world's oldest person is a nun who enjoys chocolate and wine
This year's show will also be "an escape for folks out there that really need it," the show's executive producer said. Definitely count us in.
Google searches for electric vehicles set a record this month
The price of gas is so high… but so is the price of a new Tesla. Talk about being caught between a rock and a hard place!
You can cultivate your social media to make you happier and healthier
Pro tip: Follow therapists on social media. They're always sharing uplifting content that's great for you mental well-being.
Enter the lottery to attend the White House's Easter Egg Roll
If you want to take your kids to the most epic Easter Egg hunt at the White House, the lottery for free tickets opens today! Sign up here.
The second season of 'Bridgerton' begins today on Netflix
Be right back. It's urgent that I go binge watch this…
QUIZ TIME
What is the most popular dog breed in the US?
A. Beagle
B. French bulldog
C. Rottweiler
D. Labrador retriever
Take CNN's weekly news quiz see if you're correct!
TODAY'S NUMBER
$100 million
That's how many people in the US filed for unemployment benefits last week, according to data released yesterday by the Department of Labor. The last time the weekly number was that low was in 1969, when 182,000 people filed for jobless benefits. And while the strong jobs numbers are an encouraging sign, they could lead the Federal Reserve to step up its pace of interest rate hikes in order to keep inflation in check. 
TODAY'S QUOTE
"I think in many situations in this country, where if people have good access to health care and they are taking care of other risk factors, aspirin now makes a lot less sense."
–Texas Attorney General Ken Paxton, arguing that Pride Week activities at schools that celebrate LGBTQIA+ students, staff and families are breaking state law. In a letter to the Austin Independent School District's superintendent, Paxton, a Republican, said the district's "curriculum and lesson plans deal head-on with sexual orientation and gender" and said Texas law requires parental consent in writing before students are taught about human sexuality. "We aren't worried about Paxton's letter," a district spokesperson told CNN. "Pride Week and sex education are different. Celebrating diversity and acceptance is completely legal."
TODAY'S WEATHER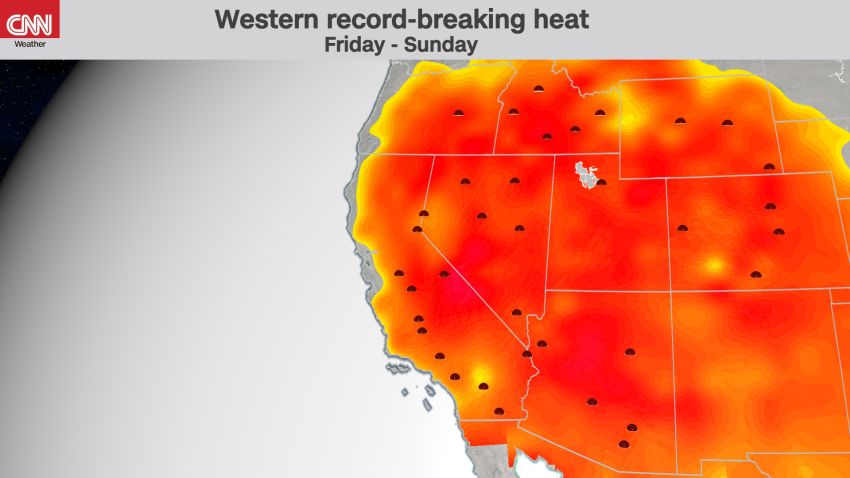 Fire danger for the Northern Plains and Western record-breaking heat through the weekend.
Check your local forecast here>>>
AND FINALLY
Okay, now go! 
Start your weekend on the right foot! Enjoy this choreographed treadmill routine performed by OK Go. (Click here to view)