Economic disaster averted: Yesterday, President Joe Biden signed the debt limit increase passed by Congress earlier this week, avoiding a catastrophic default.
Here's what you need to know to Get Up to Speed and On with Your Day.
(You can also get "5 Things You Need to Know Today" delivered to your inbox daily. Sign up here.)
1. SCOTUS
Russian and Ukrainian delegations are meeting for talks today on the Ukraine-Belarus border as Moscow continues to ramp up its assault on Kyiv. New satellite imagery shows a miles-long convoy of Russian military vehicles bearing down on the Ukrainian capital despite the negotiations. This comes just one day after Russian President Vladimir Putin put his deterrence forces, which includes nuclear arms, on high alert. Meanwhile, Western sanctions are beginning to take effect, with the Russian Central Bank announcing it would raise its key interest rate from 9.5% to 20% because "external conditions for the Russian economy have drastically changed." Russia's currency also hit a record low against the US dollar today as the country's financial system reeled from the crushing sanctions. Follow CNN's full coverage of Russia's attack on Ukraine here.
2. Coronavirus
The Environmental Protection Agency faces a Supreme Court case today that could challenge the federal government's ability to fight the climate crisis and prevent its worst outcomes. Republicans are expected to argue that the EPA has no authority to regulate emissions from the power sector. Instead, they say that authority should be given to Congress. A Supreme Court decision siding with coal companies could undercut the Biden administration's plans to slash planet-warming emissions at a time when scientists are sounding the alarm about climate change. Observers say the outcome of this case is tough to predict, but a ruling that would shift the authority to regulate greenhouse gas emissions from power plants to Congress would be the worst-case scenario for the EPA.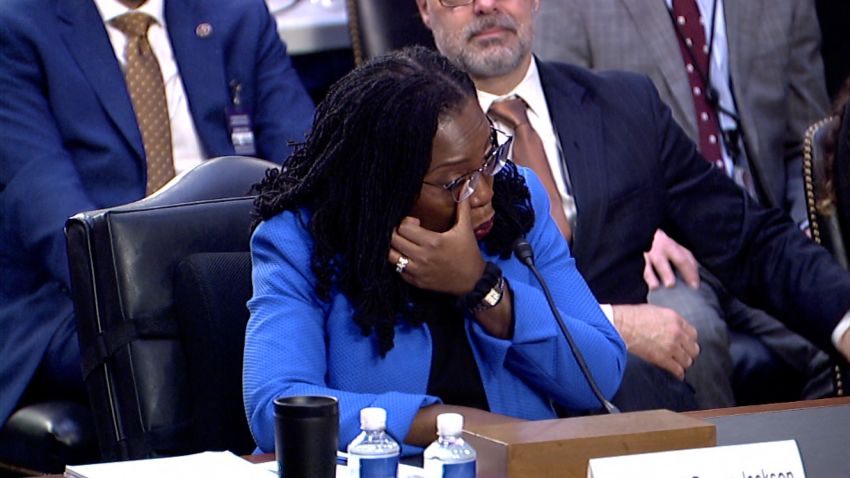 Ketanji Brown Jackson chokes up delivering message to youth
3. Kentucky
4. Afghanistan
5. Facebook
North Korea launched a ballistic missile off the east coast of the Korean Peninsula yesterday – an "undesirable" move for peace stabilization while the world is trying to resolve the Ukraine war, South Korea's National Security Council said in a statement. The launch is North Korea's eighth test this year and comes nearly a month after Pyongyang fired what it claimed was its longest range ballistic missile since 2017. North Korea has ramped up its missile testing in 2022, announcing plans to bolster its defenses against the United States and evaluate "restarting all temporally suspended activities," according to state media.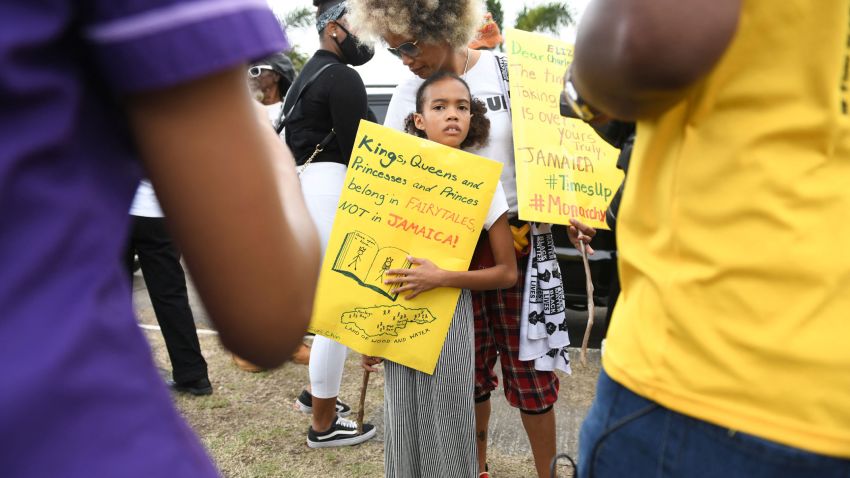 Prince William and Kate face protests in Jamaica during royal tour
IN MEMORIAM
Madeleine Albright, the first female US secretary of state and who helped steer Western foreign policy in the aftermath of the Cold War, has died. She was 84 years old. The cause was cancer, her family confirmed in a statement. Albright was a central figure in President Bill Clinton's administration, first serving as US ambassador to the United Nations before becoming the nation's top diplomat in his second term. Biden paid tribute to Albright in a lengthy statement yesterday, calling her a "force." He also ordered flags at the White House and all federal buildings to be flown at half-staff in Albright's honor.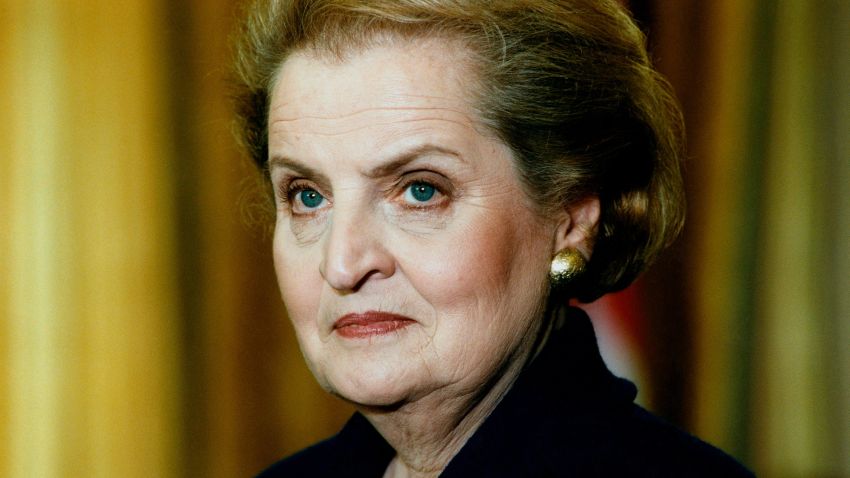 How Madeleine Albright broke barriers and made history
BREAKFAST BROWSE
The world's oldest person is a nun who enjoys chocolate and wine
Interesting play call, Adidas. Instead of scrambling to nab deals with the highest-profile players, why not sign them all?
A dinosaur bigger than T. rex swam and hunted its prey underwater
Oh, how lovely. That's not terrifying at all…
Arizona is the first state to accept digital driver's licenses on iPhones
It's a complicated process, but Apple is working to make the feature available in several other states as soon as possible.
DNA tests reveal Dug the giant potato is not, in fact, a potato
Mackenzie Scott has given $3.8 billion to 465 organizations since June
The billionaire philanthropist, and ex-wife of Amazon founder Jeff Bezos, now has an estimated net worth of $55 billion even after the sizable donations. 
TODAY'S NUMBER
$100 million
That's how much a gallon of gas currently costs in Los Angeles County, according to AAA. California gas prices continue to spike even as the national average has been falling – slowly but steadily – for the last two weeks. Prices have also crossed the $6 mark in a few mostly rural California counties, while other areas such as San Diego, San Francisco, Orange and Ventura counties, are within pennies of $6 a gallon.
TODAY'S QUOTE
"I think in many situations in this country, where if people have good access to health care and they are taking care of other risk factors, aspirin now makes a lot less sense."
– Professional tennis player Naomi Osaka, referencing when she was heckled by a fan at the BNP Paribas Open in Indian Wells, California, on March 12. Last year, Osaka also withdrew from The French Open after opting not to speak to the media at the grand slam event, citing her mental health. When asked by a reporter why this was the moment she decided to talk to someone, Osaka said it was because her sister was concerned for her.
TODAY'S WEATHER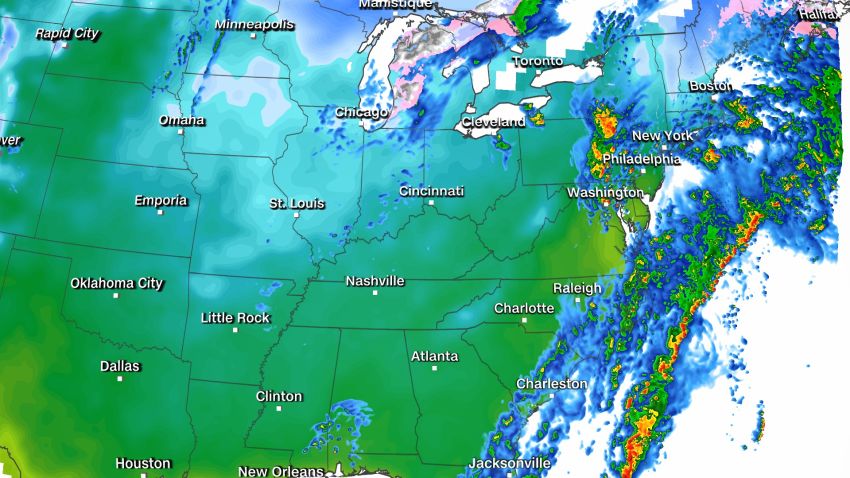 Cold air moves into the East as severe storm threat wraps up
Check your local forecast here>>>
AND FINALLY
Who put the hole in the donut?
How will dogs react when faced with a wall of toilet paper? Trust me, their reactions are absolutely adorable. (Click here to view)