Economic disaster averted: Yesterday, President Joe Biden signed the debt limit increase passed by Congress earlier this week, avoiding a catastrophic default.
Here's what you need to know to Get Up to Speed and On with Your Day.
(You can also get "5 Things You Need to Know Today" delivered to your inbox daily. Sign up here.)
1. SCOTUS
Russian and Ukrainian delegations are meeting for talks today on the Ukraine-Belarus border as Moscow continues to ramp up its assault on Kyiv. New satellite imagery shows a miles-long convoy of Russian military vehicles bearing down on the Ukrainian capital despite the negotiations. This comes just one day after Russian President Vladimir Putin put his deterrence forces, which includes nuclear arms, on high alert. Meanwhile, Western sanctions are beginning to take effect, with the Russian Central Bank announcing it would raise its key interest rate from 9.5% to 20% because "external conditions for the Russian economy have drastically changed." Russia's currency also hit a record low against the US dollar today as the country's financial system reeled from the crushing sanctions. Follow CNN's full coverage of Russia's attack on Ukraine here.
2. Coronavirus
The Senate Judiciary Committee will hold a third day of confirmation hearings today for Biden's Supreme Court nominee Judge Ketanji Brown Jackson. Facing Republican skepticism, Jackson – who currently sits on DC's federal appellate court – defended her judicial record yesterday as she answered questions from lawmakers and was grilled on some sentencing decisions. Jackson also outlined what she described as her "methodology" for approaching cases. As long as Senate Democrats keep their caucus unified behind Jackson, they will have the 50 votes they need for her confirmation. If confirmed, Jackson will fill Justice Stephen Breyer's upcoming vacancy and become the first Black woman to serve on the nation's highest court.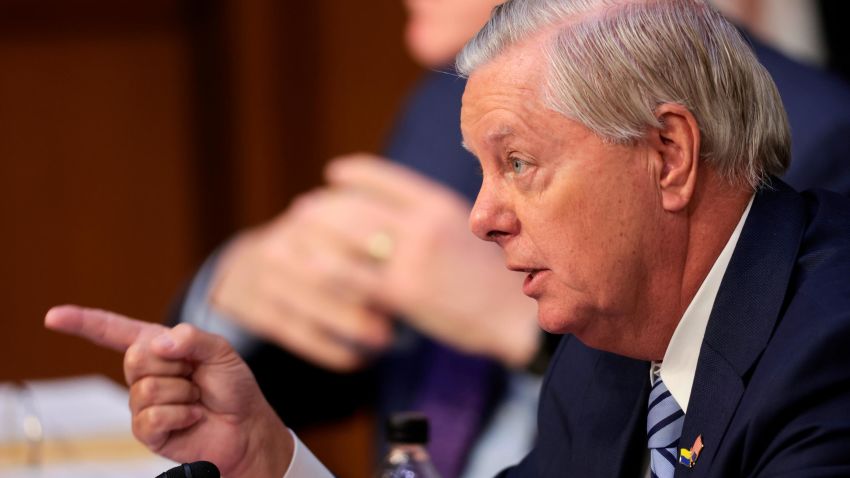 Lindsey Graham gets ticked off during Brown Jackson hearing
The Environmental Protection Agency faces a Supreme Court case today that could challenge the federal government's ability to fight the climate crisis and prevent its worst outcomes. Republicans are expected to argue that the EPA has no authority to regulate emissions from the power sector. Instead, they say that authority should be given to Congress. A Supreme Court decision siding with coal companies could undercut the Biden administration's plans to slash planet-warming emissions at a time when scientists are sounding the alarm about climate change. Observers say the outcome of this case is tough to predict, but a ruling that would shift the authority to regulate greenhouse gas emissions from power plants to Congress would be the worst-case scenario for the EPA.
3. Kentucky
The storm system that spawned deadly tornadoes across Texas and Louisiana earlier this week will continue to push east today, leaving a large swath of the country under the threat of more severe weather. Search and rescue teams were combing through debris and damaged neighborhoods in the New Orleans area overnight after a tornado slammed the region yesterday, killing at least one person. Louisiana Gov. John Bel Edwards said state and local agencies are working together to assess the damage. On Monday, the same storm system brought 25 tornadoes to Texas, including two that may have damaged about 1,000 homes. A tornado watch has been issued today for parts of Alabama and Florida, where quarter-size hail and gusts up to 70 mph are possible, officials said.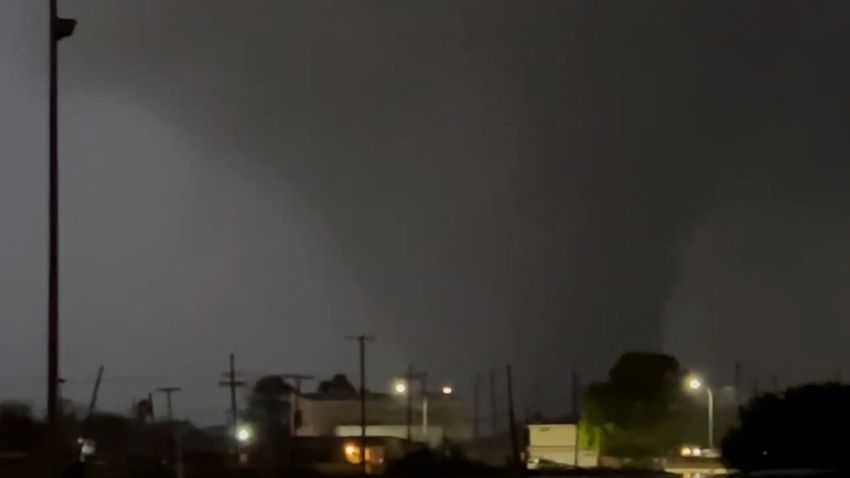 Huge tornado sweeps across New Orleans area
4. Afghanistan
5. Facebook
North Korea launched a ballistic missile off the east coast of the Korean Peninsula yesterday – an "undesirable" move for peace stabilization while the world is trying to resolve the Ukraine war, South Korea's National Security Council said in a statement. The launch is North Korea's eighth test this year and comes nearly a month after Pyongyang fired what it claimed was its longest range ballistic missile since 2017. North Korea has ramped up its missile testing in 2022, announcing plans to bolster its defenses against the United States and evaluate "restarting all temporally suspended activities," according to state media.
BREAKFAST BROWSE
The world's oldest person is a nun who enjoys chocolate and wine
This instantly recognizable work of art will soon go under the hammer! Christie's says it is "the most significant 20th century painting to come to auction in a generation."
This Chinese tea costs nearly $185,000 for a kilogram
Welcome to the exclusive, secretive, and luxurious world of Chinese tea. People with expensive taste (and super deep pockets) are raving about this high-end hot tea.
World No. 1 tennis player Ashleigh Barty announces retirement
Two months after winning the Australian Open women's singles, the 25-year-old athlete said she wants "chase other dreams."
Beyoncé and Billie Eilish are among this year's Oscars performers
The show struggled with poor ratings last year, but with this level of star power, let's see if viewership rebounds! Do you plan to tune in this weekend?
Want to see Yosemite in peak season?
Time to get in line. The reservation system for the busy US national park opens today.
TODAY'S NUMBER
$100 million
That's how many years Russian opposition leader Alexey Navalny has been sentenced to serve in a maximum-security jail. A prominent critic of the Kremlin, Navalny has exposed corruption in the Russian government via social media. He was convicted on fraud charges over allegations that he stole from his Anti-Corruption Foundation. The latest guilty verdict handed to Navalny comes amid a growing crackdown on political dissent in Russia.
TODAY'S QUOTE
"I think in many situations in this country, where if people have good access to health care and they are taking care of other risk factors, aspirin now makes a lot less sense."
– Omar Alghabra, Canada's minister of transport, announcing penalties up to $5,000 (about US $3,970) against some airline travelers for non-compliance with vaccination rules. The fines come after viral videos showed rowdy passengers on a flight from Canada to Mexico dancing, drinking and vaping maskless in the aisle of the aircraft.
TODAY'S WEATHER
Severe storm threat heads to the East Coast
Check your local forecast here>>>
AND FINALLY
Who put the hole in the donut?
Check out the unbelievable strength of these limbo roller skaters. I'm quite surprised this is humanly possible… (Click here to view)