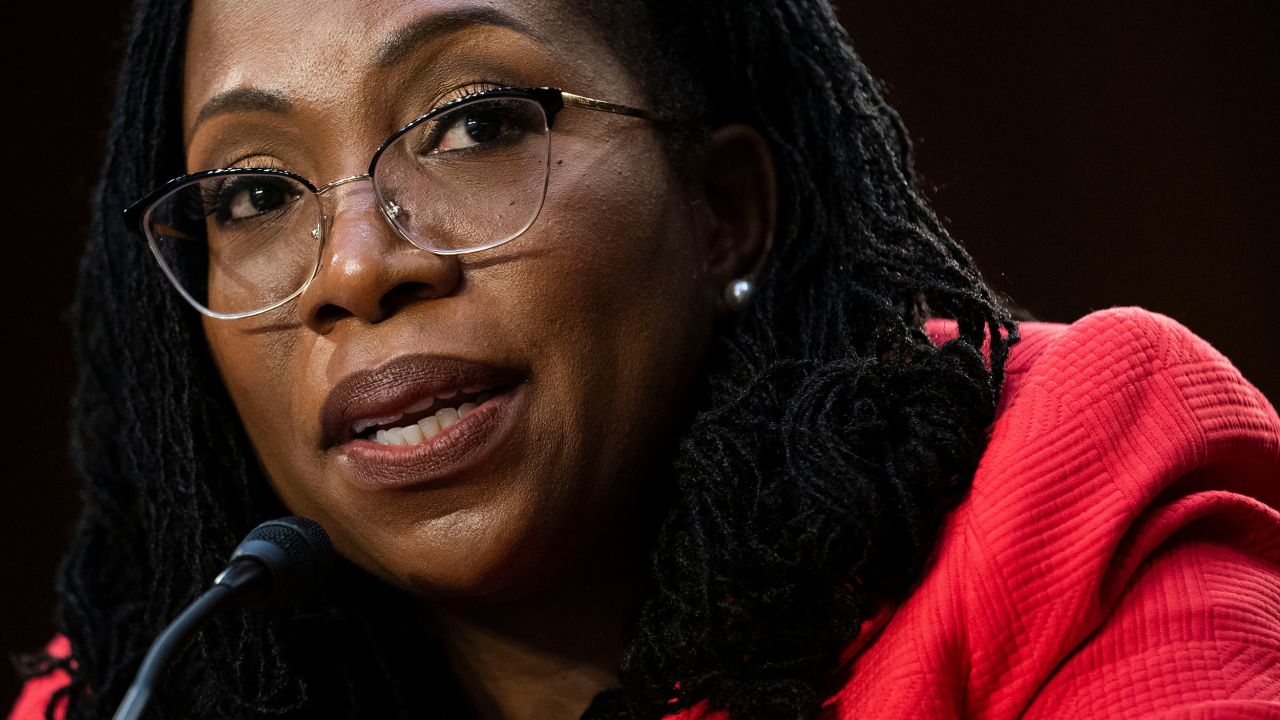 In pictures: Ketanji Brown Jackson's confirmation hearings
Updated 4:15 PM EDT, Thu March 24, 2022
Confirmation hearings took place in March for Ketanji Brown Jackson, the first Black woman ever to be nominated for the US Supreme Court.
Throughout the hearings, Jackson defended her experience and credentials as she faced criticisms from Republican senators on her judicial philosophy and legal record.
Jackson, 51, is President Joe Biden's pick to replace Justice Stephen Breyer, who announced his retirement in January. She currently sits on DC's federal appellate court.
Democrats hope to confirm Jackson in early April. No Democratic senators have signaled they will oppose Jackson. Many Republican senators are expected to oppose the nomination, but some have expressed openness to supporting her. In a 50-50 Senate, Vice President Kamala Harris could break a tied vote.
Photographer Sarah Silbiger was in the nation's capital covering the hearings for CNN. See Silbiger's photos from inside and outside the hearing room: