A version of this story appeared in Pop Life Chronicles, CNN's weekly entertainment newsletter. To get it in your inbox, sign up for free here.
We are past International Women's Day, but let's still hear it for the women who are doing the hard things.
For starters, there's Olena Zelenska, the first lady of Ukraine, who is being hailed for her role in defending her war-torn nation and also those who continue to champion Equal Pay Day, which was celebrated this week.
Lots has been written about disparities experienced by women in Hollywood (where aging is basically a sin), but this week I'm going to amplify some of the projects starring them.
Besides, with gas prices where they have been, don't you just want to stay home and watch or listen to something entertaining? Of course you do.
Three things to watch
'Life & Beth'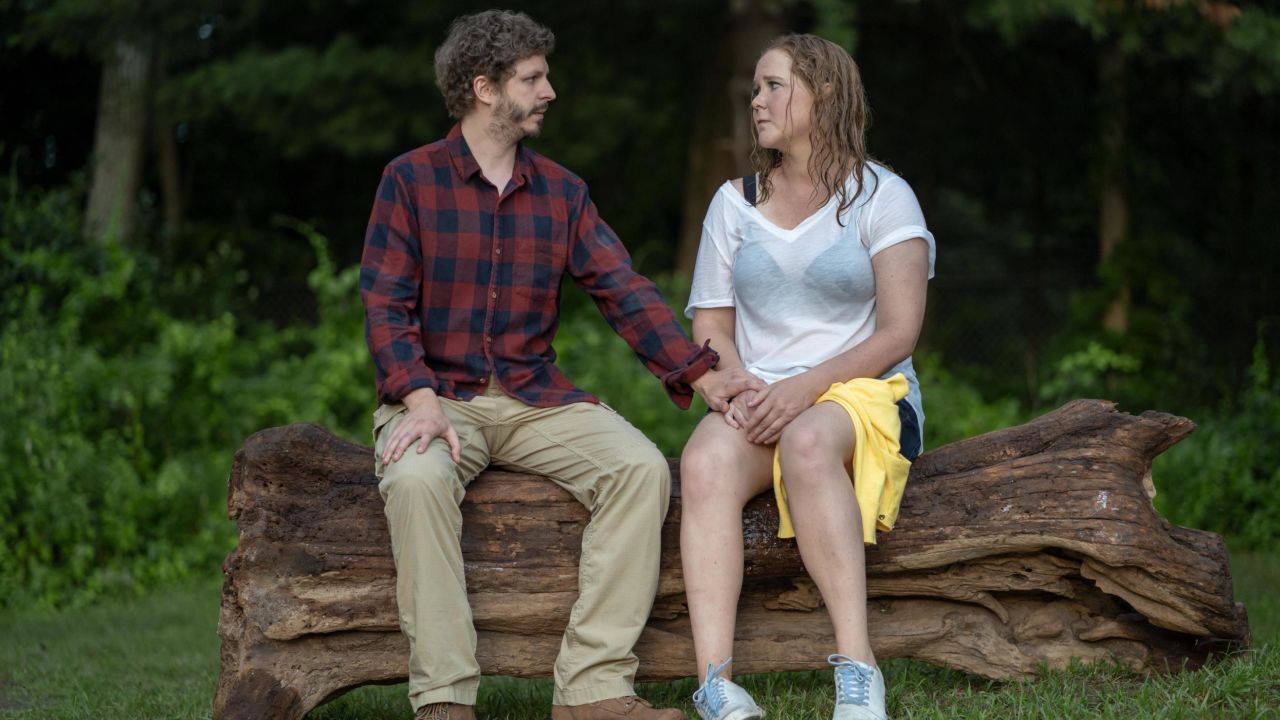 Rethinking one's life is a theme that resonates as we (hopefully) emerge from the pandemic.
In this series, Amy Schumer plays Beth, a woman who looks to live her best life.
She is making good money, has a long-term relationship with a great guy and is living well in Manhattan. Then life shifts and she's forced to revisit her old life, with plenty of flashbacks to her teen years that have her grappling with who she has become and who she really wants to be.
Schumer gives us a warm and sweet comedy as only she can — with her irreverent wit.
"Life & Beth" started streaming on Hulu Friday.
'DMZ'
Given how divided this nation is feeling these days, this one might hit a little close to home.
Rosario Dawson stars as a medic who gets caught up in the second American Civil War in this limited series, based on the 2005 Vertigo comic books written by Brian Wood, with artwork from Riccardo Burchielli and Wood.
Benjamin Bratt costars with Dawson in this comic adaptation.
And "DMZ" really is a limited series, as it runs only four hours.
It's streaming on HBO Max, which is owned by CNN's parent company.
'The Julia Child Challenge'
No single woman may have had more of an impact on how Americans cook than Julia Child.
And the fact that she came into her success in her 50s is just a chef's kiss. (Bonus: CNN has a great documentary about her.)
Food Network has produced a competition in which a group of Julia Child superfans try and win a three-month all-expenses-paid trip to the famed cooking school Le Cordon Bleu in Paris.
Can you say "ooh la la"?
"The Julia Child Challenge" is streaming on Discovery+.
Two things to listen to
"I think the people who know me and my work know that 50 percent of the time I'm entirely serious, and the other 50 percent of the time I'm a troll," singer and songwriter Charli XCX recently told Rolling Stone.
That sounds like a potential recipe for some good tunes, which we will get to judge on her new album, "Crash."
Her fifth album is reportedly a bit of a concept one, in which she's an "evil pop star" who has made a deal with the devil.
Let's see how much that costs now that "Crash" has dropped.
"A Study of the Human Experience Volume One" may sound like an intimidating title — especially for singer-songwriter Gayle's debut EP.
Don't forget that she's an artist who found fame with the 2021 song "abcdefu," a clever way to use the F word on the radio.
"I didn't think it was offensive," she told the Los Angeles Times about that single. "But I know that a teenage girl being very comfortable in her emotions and in her anger and not being apologetic about it — that can be jarring to some people."
Her EP is now out, and some fans are already swearing it's hot.
One thing to talk about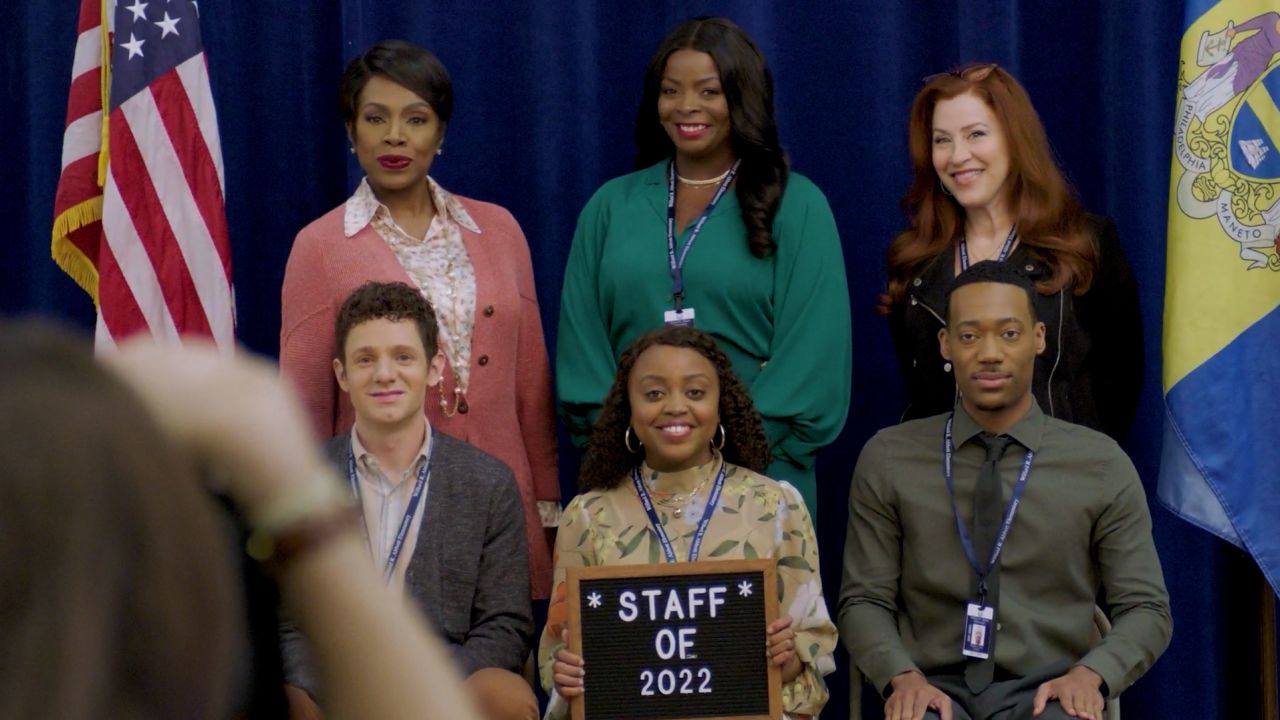 I'm already on record as being a huge fan of the comedy "Abbott Elementary," so I was beyond thrilled with the announcement this week that ABC has signed it for a second season.
Not only has creator and star Quinta Brunson created a hysterical comedy, but she's also done it in such a way that honors all of our teachers who we don't recognize nearly enough for what they have endured — even before the pandemic.
Bring on more laughs and bittersweet moments, "Abbott Elementary."
I'm so ready.
Something to sip on
Speaking of women (and in case you haven't noticed we have been), director Jane Campion found herself having to apologize to tennis superstars and newly minted Hollywood producers Venus and Serena Williams.
During her acceptance speech at the recent Critics Choice Awards, Campion said "Venus and Serena, you're such marvels. However, you don't play against the guys, like I have to."
First, that's wrong, as the sisters have played in mixed doubles matches with men. Second, the "I have it much tougher than you" stance feels pretty tone deaf when talking about two Black women who rose from a world devoid of privilege in Compton, California, to achieve all that they have.
Campion has since apologized for her "thoughtless comment." It's a good reminder that we don't need women pitting themselves against each other, as the world already does that enough.
What did you like about today's newsletter? What did we miss? Pop in to poplife@cnn.com and say hello!