Attention, crafters: Cricut machines are mega on sale this month, and you're going to want in on these discounts. All of the company's smart cutting machines are currently reduced in price, including the Explore models, Maker and Joy as well as accessories like lamps and mug presses.
See the full lineup of machines below, then get shopping before the sales end later this month.
• Related: Read our full review of the Cricut Explore 3
$159 $129 at Amazon
The smallest of Cricut's line still packs a big crafting punch, with the power to cut through more than 50 materials, including commonly used ones like iron-on, cardstock, vinyl and paper. It'll draw any shape and can write in a variety of styles so you can go in any creative direction you wish.
$399 $379 at Amazon
The most powerful of Cricut's devices, this handles virtually everything you could throw at (in) it, including more than 300 materials spanning super-delicate paper to hardy leather up to 12 feet in length. It works twice as fast as previous generations and offers 10 times the cutting power, so rest assured this is one ready-to-work machine. If you're ready to expand your Cricut accessories, it's compatible with 13 tools for cutting, scoring, foiling, embellishing and more.
$299 $249 at Amazon
With speeds that are twice as fast as previous Explores, this Cricut can handle cork, iron-on, cardstock and more — and it's compatible with Cricut's whole line of materials and accessories, so you have almost unlimited options
$369 $240 at Amazon
The powerhorse Cricut Maker easily slices through a ton of materials, including balsa wood, leather, fabrics and paper. If you're a sewer, it'll even cut out and mark up patterns — or, if you're looking for some inspiration, digital sewing patterns are also available for downloading (including ones by Simplicity and Riley Blake Designs). Or, if you're already a designer, upload your own patterns to precisely execute with the machine.
$199 $189 at Amazon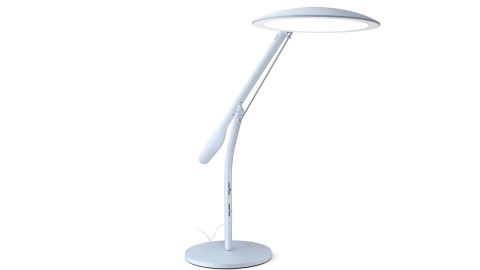 This table lamp casts a bright, even light on whatever project you're working on so you can clearly see what you're cutting and laying out on a matting board. You can move it in each direction, with four different ways to position it, so the light goes exactly where you need it to. Plus, the slim profile fits in even the most cramped crafting spaces.
$199 $179 at Amazon
If you have a supply of Infusible Ink-compatible mugs on hand, this professional-quality machine turns out embellished mugs in no time. Use Infusible Ink transfer sheets, pens or markers to transfer your design onto the mug with no fuss and no mess.
For more great deals, check out CNN Coupons.