Tiger Woods has won the inaugural Player Impact Program (PIP) award, despite only playing in one tournament in 2021.
The PIP is a scheme set up by the PGA Tour to reward players for generating the most positive interest during the year.
Woods finished above Phil Mickelson to win the $8 million top prize, while Mickelson won $6 million.
And Woods made sure to tease Mickelson about the result afterwards, posting a screenshot of a tweet from the 51-year-old from December which claimed he had won the award with the caption: "Whoops."
Rory McIlroy, Jordan Spieth, Bryson DeChambeau and Justin Thomas each received $3.5 million while Dustin Johnson, Brooks Koepka, Jon Rahm and Bubba Watson received $3 million each.
The inaugural PIP was measured from January 1, 2021 to December 31, 2021 and was measured under five criteria.
Those include internet searches, earned media – number of unique news articles that include a player's name – social media, TV sponsor exposure and awareness, which is described as "a player's general awareness score among broad U.S. population."
The PGA Tour said independent auditor Grant Thornton certified the results, while also saying that for 2022, the total prize fund will increase by $10 million to $50 million.
Since turning professional in 1996, Woods has been one of the biggest names in golf.
But given he's been predominately away from action for over a year, it is perhaps a surprise he's finished top of the standings.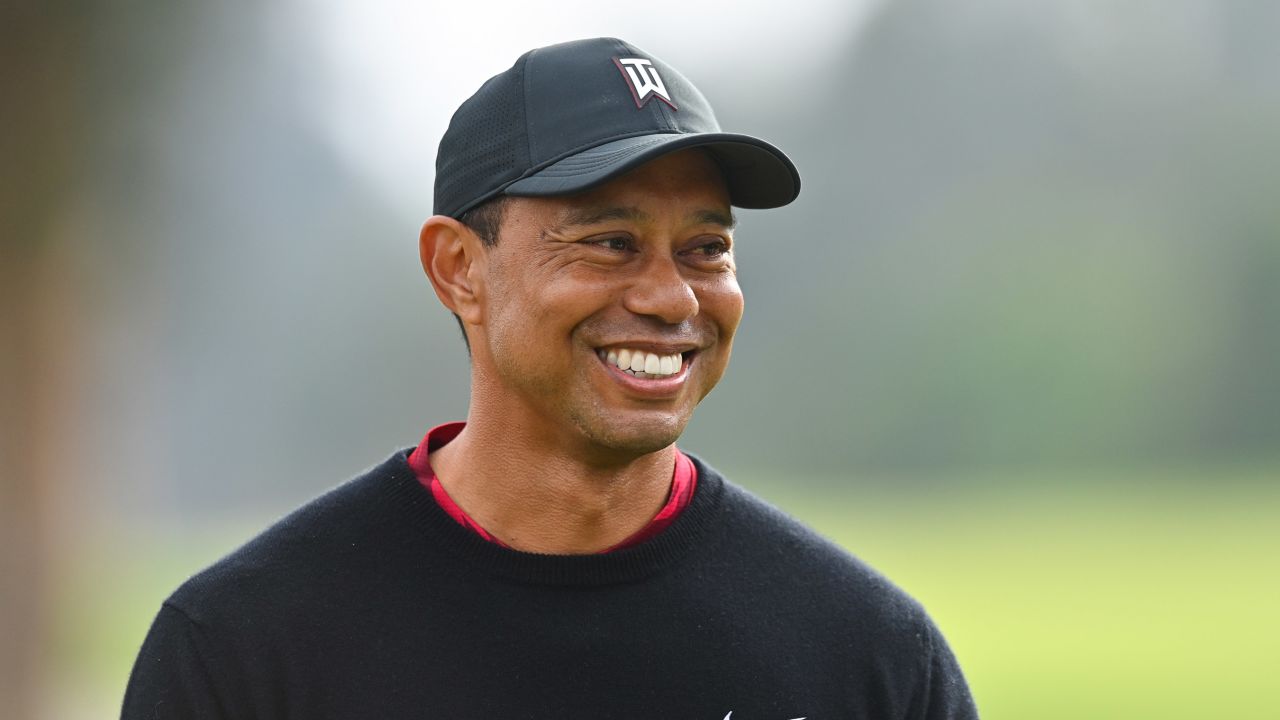 Woods suffered serious leg injuries in a February 2021 car crash in Los Angeles.
The 15-time major winner has been through rehabilitation in an attempt to get back on the golf course, saying that amputation was "on the table" following the crash.
And he admitted last month that his recovery has left him feeling "frustrated."
Woods' only appearance in competitive golf since the crash was in December 2021 alongside son Charlie at the PNC Championship at the Ritz-Carlton Golf Club Orlando, Grande Lakes in Florida, with fans tuning in to see the golfing legend once again take to the course.
According to NBC Sports, the PNC Championship saw a total audience of 2.3 million viewers, up 53% from 2020's edition.
Visit CNN.com/sport for more news, features, and videos
And although taking to the course with his son gave him hope for the future, he also believes that he won't ever be able to play a full tour schedule.
"That will never happen again," he said. "I can play certain events here and there, but on a full-time level, no, that will never happen again."
Woods finished ahead of his long-time rival Mickelson, who stunned the golf world last year when he became the oldest player to win a major at the age of 50.