If you're interested in learning a new language, you may have heard of Babbel, the premium, subscription-based language learning platform. If you haven't, settle in and read on to get the scoop on this bestselling method. Babbel is an entertaining, flexible language app that provides quick results, according to tens of thousands of users. One testimonial reads, "An addictively fun and easy way to learn a new language or brush up on language skills!" The reason it can be so "fun and easy" while also being effective is the way that lessons are created. Babbel has over 150 linguistic experts crafting short yet effective lessons that can be worked into any schedule. You can squeeze in a 10-minute lesson each day, right? That's like one Instagram check, and it's time better spent than falling into a black hole of TikTok videos.
And now, you can even start learning while saving a few dinero. Babbel is offering up to 60% off subscriptions that are fit to service everyone from beginners to well-practiced conversationalists. C'est magnifique! Users have reported that Babbel's bite-size lessons actually enabled them to start conversing in a new language in just three weeks. "You're learning without even knowing you're learning," says one user. "I went from phrases to sentences to conversations in just weeks." Fourteen different languages are offered at Babbel, and real instructors are behind the teaching, which makes a huge difference in instructional quality. (Some other language apps actually use AI instead of real humans!)
Babbel also has live online class options that prep you for real-life conversations. Babbel Live's virtual online classes give you interactive experience with native speakers and are now being offered for 65% off on their site. That's right: real people, in real time. (Hot tip: Sign up for Babbel Live and the app will be included at no cost.)"
Even if you're not taking live classes, a cool feature is Babbel's Speech Recognition Technology, which helps improve your pronunciation and accent as you move through lessons. It's never too early to work on your accent!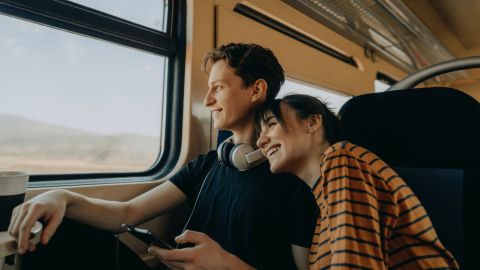 Aside from stellar app-based lessons and live online virtual classes, Babbel offers dynamic instructional methods, including podcasts, games, videos (yes, even a YouTube channel) and cultural content. All these great features are probably why Babbel has sold over 10 million subscriptions. Its content is engaging, and best of all, it's easily digestible in short chunks. The podcasts cover local culture and language secrets and are easily coded by level, so you know which ones are for you. Another source of engaging content, Babbel Magazine is an online hub of entertaining and informative articles about language learning. "The 8 Best Films for Learning Italian," for instance, is a useful article that summarizes why these particular films are beneficial for language learners, and it includes where to stream or source them.
Wordle or crossword fans will love the app's Words & Sentences exercises, or games like tongue twisters. You can also opt to take Special Courses, and learn about a culture's sports, travel, festivals and more.
Whether you're a beginner just learning to say "hola" or a seasoned speaker, Babbel can meet you where you are and provide a custom educational experience, all while saving up to 60% off your next subscription. And this is a stress-free commitment, because users who aren't satisfied can get a full refund with Babbel's 20-day money-back guarantee. What do you have to lose?