CNN Opinion asked contributors to weigh in on President Joe Biden's selection of Judge Ketanji Brown Jackson to the US Supreme Court. The views expressed in this commentary are solely those of the contributors.
Fatima Goss Graves: A nomination that should unite the country
Judge Ketanji Brown Jackson is an eminently qualified public servant with distinguished experience as a federal judge, and her historic nomination promises an end to the erasure of Black women from our most sacred legal institutions. She brings extensive litigation experience at every level of the federal court system, including distinguished service as a federal public defender. As a district court judge, she ruled on over 550 cases and is renowned for her careful, methodical approach to ensuring equal justice under the law on reproductive rights, disability rights and workers' rights.
Frankly, this is a nomination that should unite the country. Diversity strengthens the integrity of the institution to the broader public and, in particular, the many Black women who face many of the harshest injustices of our system today. It's critical for the US Supreme Court to understand the impact of its rulings in the real world, and it can't do that until it reflects the country it governs. Jackson will move us closer to a more fair and just system for women, for Black Americans and for everyone on the side of equality before the law.
It is incumbent upon US senators to give her a fair and timely confirmation without obstruction, honoring their constitutional duty to advise and consent – and their moral duty to treat her with the respect and dignity she deserves.
​​Fatima Goss Graves is president and CEO of the National Women's Law Center.
Elie Honig: A nominee Republicans will be hard-pressed to oppose
First things first: it's about time. It's long past time. For the first time in the history of the US Supreme Court, a Black woman has been nominated as a Justice.
And, to be clear, you will not find a more qualified nominee than Judge (likely soon-to-be Justice) Kentaji Brown Jackson. She graduated from Harvard, both undergrad and law school. She clerked for a federal district court judge and then, in a nice bit of symmetry, nabbed a mega-prestigious clerkship with Justice Stephen Breyer, who she now stands to replace.
She worked in private practice and for the US Sentencing Commission before she became a federal district court judge in 2013. Last year, she was nominated as a federal appellate judge, winning confirmation with 53 votes, including three Republicans. I have seen her in action on the bench, and I came away exceptionally impressed. In the case I covered, she was prepared, sharp, incisive and fair.
Senate Republicans can act one of two ways in the wake of Jackson's nomination. They can dig in and oppose it, but they don't have much of substance to work with – and they'll likely lose anyway, given the current Democratic Senate majority (which will presumably be coupled with the votes of three Republicans who supported her federal appellate judgeship).
Or Republicans can pick their battles and throw their support behind Jackson, given her qualifications and the seeming inevitably of her confirmation. Maybe it seems quaint – Breyer himself was confirmed by an 87 to 9 vote back in 1994, which now seems impossible – but it also could be smart politics.
Elie Honig is a CNN senior legal analyst and former federal and state prosecutor, and author of "Hatchet Man: How Bill Barr Broke the Prosecutor's Code and Corrupted the Justice Department."
Ed Whelan: Senate Republicans have an opportunity here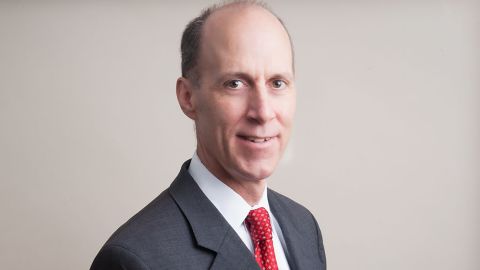 In selecting Judge Ketanji Brown Jackson to fill Stephen Breyer's seat on the Supreme Court, President Joe Biden has fulfilled his campaign pledge to nominate the first female African American justice.
Biden selected Jackson for additional reasons, of course. Jackson has impressive credentials, and Biden likely feels confident that Jackson will implement the results-oriented, make-it-up-as-you-go-along "living constitutionalism" that progressives espouse.
Biden has already demonstrated that differences in judicial philosophy justify efforts to oppose the confirmation of the first female African American justice. Back in 2005, he even threatened to filibuster President George W. Bush's possible nomination of DC Circuit judge Janice Rogers Brown to the Supreme Court.
The left is likely to make accusations of racism and sexism in response to any concerns expressed over Jackson's vision of the judicial role. But if Senate Republicans assess Jackson on the basis of judicial philosophy, and don't succumb to political pressure because of her race and sex, they will responsibly fulfill their constitutional duty to advise and consent.
The Democrats have control of the Senate, albeit slim control, so Jackson will almost certainly be confirmed. The process will probably be rather quiet. But Senate Republicans should use the opportunity to emphasize that judging is a craft that is distinct from policymaking. They can reinforce the message that the duty of a Supreme Court justice is to discern and apply the meaning that constitutional and statutory provisions bore when they were adopted, not to rewrite those provisions to advance an ideological agenda.
Ed Whelan holds the Antonin Scalia Chair in Constitutional Studies at the Ethics and Public Policy Center. A former law clerk to Justice Scalia, he is co-editor of "The Essential Scalia: On the Constitution, the Courts, and the Rule of Law" and of two other volumes of Scalia's work.
Laura Coates: The power of seeing a former public defender nominated
For me, the power of seeing a Black woman nominated to the highest court in the land is without equal. But what is also extraordinary is that she will be a former federal public defender – a position she held for 2 1/2 years – in a country with a legal system still aspiring to be a justice system.
As a prosecutor, I wielded a tremendous amount of power in the exercise of my discretion to pursue (or decline to pursue) charges and autonomy in the way I met my burden of proof. But like the power held by a co-equal branch of government, the power of prosecutors must be checked – not to disrupt the pursuit of justice but to further it. In a country where race and bias are far too frequently elevated above fairness, public defenders are the welcome foil to balance the system.
The relationship between public defenders and prosecutors may be necessarily adversarial, but it is always symbiotic. Prosecutors get all the credit (and blame) for ensuring accountability, as if they alone believe in it.
The public may mistakenly view those who represent the accused as soft on crime. Indeed, if past is prologue, I expect such an absurd talking point to emerge during Jackson's confirmation hearings. But public defenders are not soft on crime – they are hard on injustice, which is precisely where we as a society must be. And precisely where a Supreme Court justice ought to be.
I sincerely hope Jackson is afforded the dignity she ensured for the presumed innocent: due process, fairness, equal protection from an abuse of power and a meaningful opportunity to be heard. After all, it's the US Supreme Court.
Laura Coates is a CNN senior legal analyst and author of "Just Pursuit: A Black Prosecutor's Fight For Fairness." She is a former assistant US attorney for the District of Columbia and trial attorney in the civil rights division of the Department of Justice. Coates is the host of the daily "Laura Coates Show" on SiriusXM. Follow her @thelauracoates.
Jeffrey Toobin: What kind of justice will Ketanji Brown Jackson be?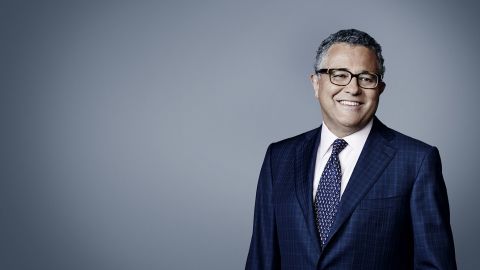 One thing that's always said when there's a US Supreme Court nomination is that presidents are often surprised by how their choices turn out. Presidents think the future justice will vote one way, and they wind up voting another way.
Don't believe it. Especially in recent years, the art of picking Supreme Court justices has been refined to a science. All nine of the current justices largely vote in ways that would please the presidents who nominated them. That's likely to be true if Judge Ketanji Brown Jackson is confirmed as well.
The myth of the surprised president dates principally from the presidency of Dwight Eisenhower, who nominated Earl Warren and William Brennan to the Supreme Court and found, to his dismay, that they were both powerful and outspoken liberals.
Here's one thing to know about the Eisenhower administration: it was a long time ago. In those days, the court was not the public political battleground that it has become, and Eisenhower's choices were motivated more by politics than ideology. (Eisenhower had promised the seat to Warren, then the governor of California, and he chose Brennan to appeal to Catholic voters on the eve of his 1956 reelection.)
It's true that President George H.W. Bush's appointment of David Souter in 1990 ranks as a modest surprise, but his behavior as a moderate on the court was consistent with both his own earlier record as a judge and Bush's overall approach to social issues. Also, 1990 was a long time ago.
In recent years, though, as the court has become the focus of fights on such issues as abortion, guns and affirmative action, ideology has become the main criteria for selections. Presidents (as well as their advisers and supporters) care a great deal about the possibility of ideological mistakes. So they don't make them. President Joe Biden wanted a judicial liberal, and that's what he will get with Jackson. She will not surprise him, or us.
Jeffrey Toobin is CNN's chief legal analyst and the author of "The Nine" and "The Oath."
A'shanti F. Gholar: An important step in addressing racial injustice
Judge Ketanji Brown Jackson's nomination is an important step in addressing the injustices in the US judicial system, but it's not the only step we need to take. America's legal system has always looked different for Black women, who have historically been discriminated against. That will not change until we see more Black women jurists like Jackson in positions of legal power, and that begins with empowering Black women to be the leaders they deserve to be.
Jackson is the ideal role model in this regard. Her record is one that has championed equity and justice . She fought to defend the rights of incarcerated individuals, issued rulings that protected labor and women's rights and upheld the integrity of our constitution when it was under attack by the Trump administration.
Along with her wealth of judicial expertise, she also brings with her experiences and identities that have never been enjoyed by another Supreme Court justice – and have been sorely missed in the highest court in America. I look forward to her swift approval process through the US Senate and hopefully to her being seated on a bench that doesn't require her to bring her own folding chair.
A'shanti F. Gholar, former national deputy director of community engagement and director of African American Engagement for the Democratic National Committee, is the president of Emerge, an organization that recruits and trains Democratic women to run for office.
Erwin Chemerinsky: Jackson may be the stabilizing force the Supreme Court needs
President Joe Biden simply could not have done better than his choice of Judge Ketanji Brown Jackson for the United States Supreme Court. In the world of law, credentials don't get better than hers. A graduate of Harvard College and Harvard Law School, she clerked for judges in the federal district court and the federal court of appeals. She was also a clerk for Justice Stephen Breyer, who she is now poised to replace. Jackson has had extensive experience in a variety of settings and has served as a federal judge since 2013.
She also brings to the court experiences and perspectives the current justices lack. Most obviously, she is the first Black woman to be nominated to the Supreme Court. If confirmed, Jackson will also be the only justice on the current court to have worked as a public defender. She has significant experience as a trial judge, something only Justice Sonia Sotomayor has among those now on the high court.
As I think about what makes for a great justice, Jackson has it all: keen intelligence, enormous experience, unquestionable integrity, a terrific judicial temperament and a vision of justice. She should be confirmed swiftly by the Senate and start what will hopefully be a long career on the Supreme Court. Many will rightfully point out the fact that she won't change the current ideological balance of the court by replacing Breyer. But if Jackson is still a justice in 2040 and 2050, she may be a stabilizing force on a very different court.
Erwin Chemerinsky is dean and Jesse H. Choper Distinguished Professor of Law at the University of California, Berkeley, School of Law. He is the author of "Presumed Guilty: How the Supreme Court Empowered the Police and Subverted Civil Rights."
Jennifer Rodgers: The Supreme Court needs more diversity. Justice Jackson offers just that
Judge Ketanji Brown Jackson, President Joe Biden's nominee to fill the retiring Justice Stephen Breyer's seat on the Supreme Court, has it all. She is a highly accomplished lawyer and an experienced jurist with the sterling educational and clerkship credentials expected of someone about to ascend to the pinnacle of the legal profession. And, as a Black woman, Jackson will bring a historic perspective and important representation to the nation's highest court.
Jackson shares all of the above characteristics with the other two final candidates Biden was considering: California Supreme Court Justice Leondra Kruger and US District Judge J. Michelle Childs. All three women are also 55 or under; nominating someone relatively young has become close to mandatory in recent years for Supreme Court nominees of presidents of both parties since justices can serve for life. But what distinguishes Jackson from the others, and what very well may have led to her selection, is her service as a criminal defense lawyer, both as a federal public defender and in private practice. She offers the kind of professional diversity that has become one of the calling cards of Biden's judicial nominations strategy.
Biden is right to prioritize elevating judges who bring different backgrounds and experiences to the courts, especially to the Supreme Court, where not a single justice has Jackson's experience defending criminal cases. The Supreme Court needs more diversity, of all kinds; hopefully Jackson will be the first step in making that become a reality.
Jennifer Rodgers is a former federal prosecutor, adjunct professor of clinical law at NYU School of Law, lecturer-in-law at Columbia Law School and a CNN legal analyst.
Elliot Williams: Jackson's airtight resume is GOP kryptonite
The legal profession is plagued by elitism. It's easy for me to say this, having attended Ivy League schools myself, but prestigious academic institutions do not confer much of anything that can't be gained from other schools.
Of the nine justices currently on the Supreme Court, however, eight have degrees from Harvard or Yale. If confirmed, Judge Ketanji Brown Jackson, who has two Harvard degrees, will perpetuate the Ivies' dominance on the Supreme Court.
While I will be the first to argue that the Supreme Court desperately needs justices with more varied educational backgrounds, in Jackson's case, her credentials from an elite institution are a good thing.
Here's why. Shortly after President Joe Biden announced he would fulfill his promise to put a Black woman on the court – an uncontroversial statement given past presidents' commitments to make barrier-breaking nominations – a US senator went on the record to call the eventual nominee a "beneficiary" of affirmative action. Another senator expressed doubts about whether the nominee would know "a law book from a J. Crew catalog." A prominent conservative took to Twitter and predicted the nominee would be a "lesser black woman." (He later deleted the tweets and apologized, calling it "inartful.")
At their cores, each of these statements was a manifestation of disbelief that – gasp! – a Black woman might be just as qualified as any other previous nominee to serve on the Supreme Court.
Black people face enough barriers in workplaces as it is. For instance, job applicants with "Black-sounding" names are less likely to get interviewed than their White counterparts, and Black women with natural hairstyles are seen as less professional and competent. I speak firsthand in saying that being Black and successful in America is a constant exercise in having to prove you are worthy. That struggle doesn't end in the marble halls of the Supreme Court.
If, today, Jackson's having two Harvard degrees and an otherwise airtight resume is what it takes to quiet at least some of the criticism, then so be it.
Elliot Williams is a CNN legal analyst. He is a former deputy assistant attorney general at the Justice Department. Follow him on Twitter @elliotcwilliams.
Raul A. Reyes: A justice who sees the basic humanity of immigrants
In Judge Ketanji Brown Jackson, President Joe Biden has put forth a US Supreme Court nominee with impeccable credentials and a stellar legal background.
In addition to her degrees from Harvard College and Harvard Law School, she brings diverse professional experience to the high court; she has worked at large and small firms, as a public defender, and served on the US Sentencing Commission, where she backed a proposal to reduce federal drug trafficking sentences. This type of varied experience will serve her well on a court that often seems out of touch and has seen its public approval rating drop.
According to Associated Press polling, the majority of African Americans say it's very or extremely important that a Black woman serves on the Supreme Court, and the President has now delivered on a key promise.
Jackson will likely earn support from Latino advocacy groups as well, as our communities have much in common in the struggle for civil rights and social justice.
Jackson's rulings on immigration are also important, as congressional inaction and legal challenges to immigration policy have given the Supreme Court an outsized role on this issue.
Although in several cases she sought to protect the rights of migrants, she also denied a challenge to Trump's border wall – so no one can accuse her of favoring "open borders." Most importantly, whether ruling for or against migrants, Jackson has avoided using terms like "illegals" or "aliens." As the National Immigration Law Center notes, this acknowledges the basic humanity of immigrants.
The Supreme Court holds immense power over our daily lives, on issues ranging from health care to the environment to reproductive and voting rights. At a time when many Americans have lost faith in institutions, Jackson will help restore trust and stability to the high court. Her historic nomination deserves bipartisan support.
Raul A. Reyes is an attorney and a member of the USA Today board of contributors. Follow him on Twitter @RaulAReyes.
Laphonza Butler: What Jackson proves about breaking the mold
President Joe Biden's nomination of Judge Ketanji Brown Jackson as the first Black woman Supreme Court nominee in the court's history is a tremendous moment for America. After a rigorous process, Jackson has proven that she has the experience and character to do this vital job.
As a Black woman, I am thrilled for what this means for me, my daughter and my community.
While I rejoice in the historic nature of her nomination, I also want to celebrate the incredible qualifications Jackson brings to this role. A daughter of teachers, she went to Harvard Law School, has served in nearly every part of our legal system and brings that kind of well-rounded experience that we need on the highest court. It's no wonder that she has been confirmed three times on a bipartisan vote.
Unfortunately, even being an impeccably qualified nominee who has been praised by both former President Barack Obama for being an "unwavering voice for justice and fairness" and by former Speaker of the House Paul Ryan, who gave her "unequivocal" praise for her integrity and intellect, Jackson will almost certainly face racist and sexist comments that come with being the first.
At EMILY's List, we have seen far too many history-makers and ground-breakers have their accomplishments questioned and their qualifications undermined. But we know what Jackson's example proves: to be the first and to break the mold, you bring qualifications, experience and character that is unrivaled.
I am proud to support her and look forward to the legacy she will hopefully create on the court.
Laphonza Butler is the president of EMILY's List, the nation's largest resource for women in politics. Butler grew up in Magnolia, Mississippi and served as a union leader and adviser to Vice President Kamala Harris' presidential campaign.
Adam White: Jackson's nomination gives senators an important incentive
Every US Supreme Court nomination presents an opportunity for Americans and our elected leaders to reflect on the court's crucial, singular role in American government: to decide cases under the rule of law, according to the constitution and laws of our country.
Judge Ketanji Brown Jackson was recognized as the frontrunner for this seat because she is a respected judge on one of the nation's most important courts. Her discussions with US senators, in visits and in the public hearing, will be an ideal forum for serious constitutional debate.
Judicial nominees are rightly reluctant to prejudge issues, especially when the nominee is a sitting judge. If Jackson follows this tradition, then senators will have all the more incentive to ask her about the bigger picture: her view of the court's role in government and its responsibility to faithfully interpret the laws as written.
In an era when the Supreme Court is enduring partisan attacks on its legitimacy, and facing dangerous threats to pack the court for partisan purposes, it is crucial for senators – and all Americans – to know that the next justice is committed to preserving the rule of law and the court's indispensable constitutional role.
Adam White is a senior fellow at the American Enterprise Institute. In 2021, President Joe Biden appointed him to the Presidential Commission on the Supreme Court of the United States.
Mini Timmaraju: A smart choice for upholding reproductive freedom
The nomination of Judge Ketanji Brown Jackson – the first Black woman ever nominated to the US Supreme Court – is an historic and exciting moment.
She is an immensely qualified judge who will bring a new, much-needed and long-overdue perspective to the court. Not only that, Jackson has a demonstrated record of upholding reproductive freedom, a critical consideration with the right to abortion facing unprecedented attacks.
Jackson's nomination comes at a pivotal moment for the court. Her confirmation won't change the balance of the court or the outcome of the looming decision in Dobbs v. Jackson Women's Health Organization – the case directly challenging Roe v. Wade and the constitutional right to abortion. However, we must seize this chance to confirm a justice who will work to protect our most cherished rights and freedoms and help to shape the future of our country in the decades to come.
The anti-choice movement and its political allies spent decades working to install their ideologues on our nation's highest court. The confirmations of Trump's justices to the Supreme Court cemented a majority that is unmistakably hostile to abortion, and that won't be easily undone. But confirming justices like Jackson is how we move closer to a future in which all of our families and communities thrive – a future in which there is equal justice for all of us.
With so much on the line, we can't leave anything on the table in our fight to confirm Jackson to the court.
Mini Timmaraju is the President of NARAL Pro-Choice America, an organization that advocates for abortion access in USA.
Paul Callan: Timing is everything
​​With Russian troops on the march in Ukraine, Americans have not been sitting on the edge of their seats, waiting to see whom President Joe Biden will nominate to the US Supreme Court.
Instead, they are glued to their television sets wondering if Russian President Vladimir Putin is crazy enough to trigger World War III in his quest to rebuild the former Soviet Union.
Biden's attempt to change the subject from war, inflation and the economy to the Supreme Court may hurt Judge Ketanji Brown Jackson's confirmation prospects. The timing of this announcement means the White House has lost an important opportunity to rally the public behind Jackson before Republicans go on the offensive.
No doubt, Biden's nominee is highly qualified for the position. Jackson checks all the right boxes – she holds a Harvard Law degree, clerked for federal judges and served as a public defender. She now sits as a federal appellate judge on the prestigious DC Circuit Court. She appears to be widely respected in the legal profession, and progressives have already applauded Biden's decision to nominate her. Republicans, on the other hand, are likely to say that she is too radical for the Supreme Court.
Ironically, her biggest obstacle to a swift confirmation is more likely to be Putin than Senate Minority Leader Mitch McConnell. With Americans more focused on the war in Ukraine than the Supreme Court, Jackson's confirmation is unlikely to get the attention it deserves. Americans will need an opportunity to get to know Jackson, and the initial publicity surrounding any nominee serves an important educational purpose. Without that public support, Jackson could be more vulnerable to damaging attacks from the GOP.
Announcing Jackson's nomination at this moment, given the current crisis in Ukraine, is a rookie mistake for a president languishing in the polls. As a former chairman of the Senate Judiciary Committee, Biden seems to have forgotten that even in the selection process for Supreme Court nominees, timing is everything.
Paul Callan is a CNN legal analyst, a former New York homicide prosecutor and counsel to the New York law firm of Edelman & Edelman PC, focusing on wrongful conviction and civil rights cases. Follow him on Twitter @paulcallan.