Editor's Note: A version of this story appeared in CNN's Meanwhile in China newsletter, a three-times-a-week update exploring what you need to know about the country's rise and how it impacts the world. Sign up here.
In the lead-up to the Beijing Winter Olympics, Chinese officials and state media repeatedly accused the United States and its allies of trying to "sabotage" the Games, lashing out at their diplomatic boycotts over China's human rights record.
But the past two weeks have shown that it is Russia – China's close friend and strategic partner – that has ended up partially overshadowing the Games, both in and away from the sporting arena.
Early in the first week, one of the Games' most watched events, figure skating, was rocked by a doping scandal surrounding Russian skater Kamila Valieva, the 15-year-old gold-medal favorite. After a stunning performance on her Olympic debut, Valieva was revealed to have tested positive for a banned substance back in December – an explosive controversy that quickly dominated global media attention of the Games.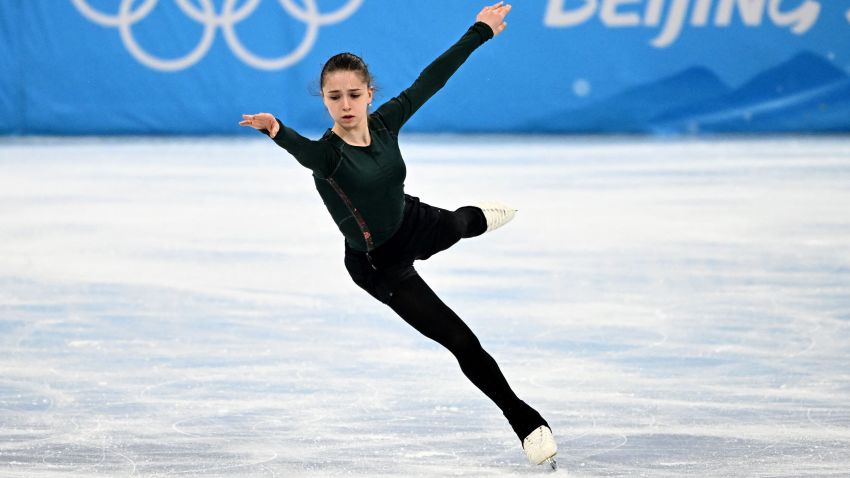 Hear athletes' reaction as Kamila Valieva cleared to compete
And thousands of miles away from Beijing, the massive buildup of Russian military forces near Ukraine's borders has sent alarm bells ringing across Europe and beyond. Fears of a full-scale invasion by Moscow has put much of the Western world on edge.
For the host nation, both are unwelcome distractions from its big moment in the global spotlight. But given Beijing's close relations with Moscow – which both sides have described as being at "the highest level in history" – it can't risk being perceived as critical of Russia.
After all, Russian President Vladimir Putin visited the Chinese capital earlier this month to show his personal support for the Games, attending an opening ceremony shunned by most Western leaders.
And so as the doping saga and Ukraine crisis made headlines around the world, China downplayed both issues for its domestic audience.
On Tuesday, all eyes were on Valieva when she stepped onto the ice at the women's short program. Though she had been cleared to compete by the Court of Arbitration for Sport, her positive drug test still loomed over the event, potentially preventing her from collecting a medal should she make the podium.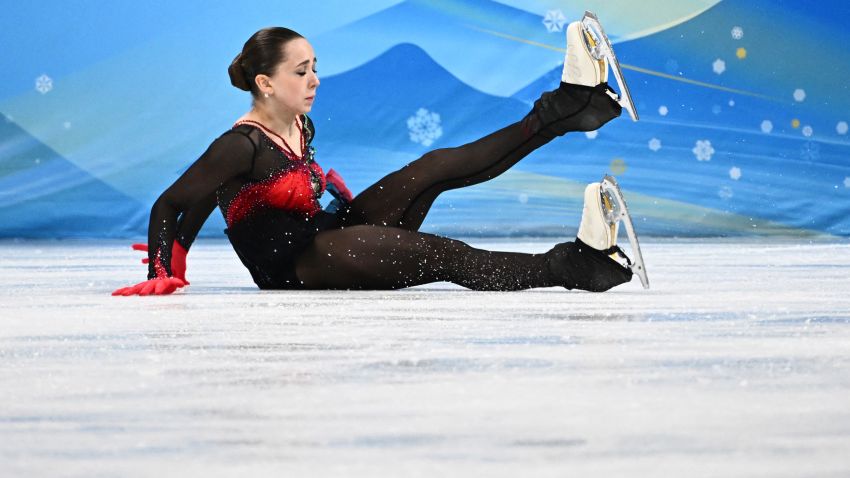 Reporter who saw Kamila Valieva's routine calls it 'shocking'
But when the event was aired on China's state broadcaster CCTV, not a single word about the drug scandal was mentioned. The commentators introduced Valieva simply as "the winner of this year's European championship and Russian championship," later lavishing her with praise after she finished. (It was at the Russian championship that Valieva tested positive for the banned substance).
"It's the only thing that people are talking about in the skating world and in the sports mainstream globally – how is she cleared to compete and what's going to happen with all the ramifications. But the Chinese broadcasters basically just said: Oh, what a wonderful skate," said Mark Dreyer, the founder of China Sports Insider in Beijing and author of the book "Sporting Superpower: An Insider's View on China's Quest to Be the Best."
"It's not completely covered up, but it's certainly not getting much attention," he added.
The Global Times, a state-run nationalist tabloid, reported that many Chinese figure skating fans defended Valieva over the scandal, "with some suggesting it was just a US conspiracy to smear Russian athletes." It also cited analysts as saying the support for Valieva in China is "partly down to close relations with Russia."
China and Russia's closer ties
Beijing and Moscow have bonded as their relations with the West deteriorate.
During a visit to Moscow in 2019, Chinese President Xi Jinping called Putin his "best friend." Ahead of the Olympics opening ceremony, the two leaders met face-to-face for the first time in more than two years, vowing to further deepen strategic partnership. In a notable move, they also issued a call for NATO to abandon its "ideologized cold war approaches" and halt any further expansion.
The massing of Russian troops near the border with Ukraine has prompted warnings from NATO and Western powers that any Russian aggression would result in serious consequences.
Moscow has repeatedly denied any intention to invade Ukraine, claiming this week it was withdrawing forces from the borders. But the United States remains skeptical, and has accused Russia of increasing troops instead of pulling back.
In its public statements, Beijing has sided with Moscow in dismissing fears of an invasion as an American "disinformation campaign."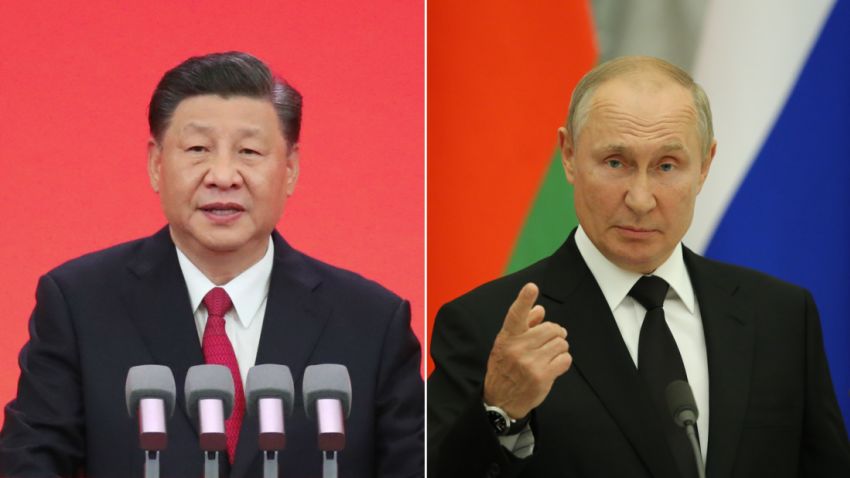 US NATO representative weighs in on relationship between Russia and China (Feb. 4, 2022)
"Over the past few days, the US has hyped up the threat of war and created tension, which has severely impacted economic and social stability and people's lives in Ukraine and added obstacles to the dialogue and negotiation of relevant parties," Chinese Foreign Ministry spokesperson Wang Wenbin said at a briefing Wednesday.
"Such persistent inciting and spreading of false information by some people in the US and the West have only added more turbulence and uncertainty to the world full of challenges, and intensified mistrust and division."
Chinese state media has been similarly dismissive, pushing the news down the agenda, while playing down fears of military action – or quoting Ukrainian residents in the border region as saying "Western exploitation" of their country is a "shame."
But while China doesn't seem to believe a war is imminent, Chinese leaders are watching the situation closely throughout the Games. Having put on a show of unity with Putin, Xi would need to decide how far China is willing to go to back Russia should conflict break out – which could come at the expense of its relationships in Europe and further jeopardize China-US ties.
On Wednesday, Xi made his first public comment on Ukraine since meeting Putin on February 4. In a phone call with French President Emmanuel Macron, Xi called for a diplomatic resolution to the crisis, according to a readout by the Chinese Foreign Ministry.
"All parties concerned should stick to the general direction of a political settlement, make full use of multilateral platforms including the Normandy format, and seek a comprehensive solution to the Ukraine issue through dialogue and consultation," Xi said, referring to an informal forum set up by Germany, Russia, Ukraine and France in 2014 in an effort to resolve the war in Ukraine's eastern Donbas region.
After all, the curtain will fall on the Olympics in two days. But the tensions unfolding on the borders of Ukraine will take much more time – and many more talks – to resolve.