Editor's Note: Jeff Pearlman is a New York Times best-selling author of nine books, most recently "Three Ring Circus: Shaq, Kobe, Phil and the Crazy Years of the Lakers Dynasty" comes out in September. Follow him @jeffpearlman and visit Pearlman.substack.com. The opinions expressed in this commentary are those of the author. View more opinion articles on CNN.
Almost exactly nine years ago, on this precise website in this precise space, I wrote a column headlined "I HATE, HATE SUPER BOWL PARTIES."
The piece broke down the endless reasons I never wanted to attend another such gathering: The inevitable know-it-all guest who anticipates every play. The drunk loudmouth who can't stop blathering. The dude in the jersey bemoaning his fate rooting for an eternal loser. On and on and on—one game day misery after another. "Nothing ruins the Super Bowl like a Super Bowl party," I opined. "Or, to be more precise, the people attending a Super Bowl party."
As soon as the article ran, my horrified wife predicted family catastrophe. "No one," she said, "will ever invite us to another Super Bowl party."
And, um, Catherine was right. My views offended several folks in our social circle, including one person (whom I referred to as "Myles") who correctly identified himself as one of the archetypes I'd blasted and understandably never spoke to me again.
For a long time, my long national Super Bowl party nightmare was over. I was free to watch the game in blissful solitude, remote in one hand, pizza slice in the other.
Only … well … uh…
Now I'd like to come to your Super Bowl party.
Please.
Pretty please.
When my manifesto against Super Bowl parties ran, we lived in a sane, reasonably predictable, pre-Covid world where hands shook hands and arms were used for hugging and masks were reserved for muggers, medics and superhero flicks. I was chilling with neighbors, regularly working out at the gym, never thinking twice that the guy coughing two tables over at my local café may well be infecting us with a deadly virus.
Back then, I didn't want to attend a stupid Super Bowl party because the last thing I craved was human interaction. Hell, my entire life was one big mashup of human interaction. The Super Bowl was, ideally, a day of gridiron isolation.
Now, however, all I want for Sunday is to be surrounded by friends and family members. I want my dad—a historic sports ignoramus—to look at the screen and ask, "So which team is the Brewers?"
I want my mom—infamous for reducing any and all recipes by half the requisite sugar—to break out some unrecognizable offshoot of pumpkin soy brownies. I want my brother to demand we change the channel. I want my college roommates to argue whether Bengals quarterback Joe Burrow is better than our long-ago hero, 1980s Jets quarterback Ken O'Brien.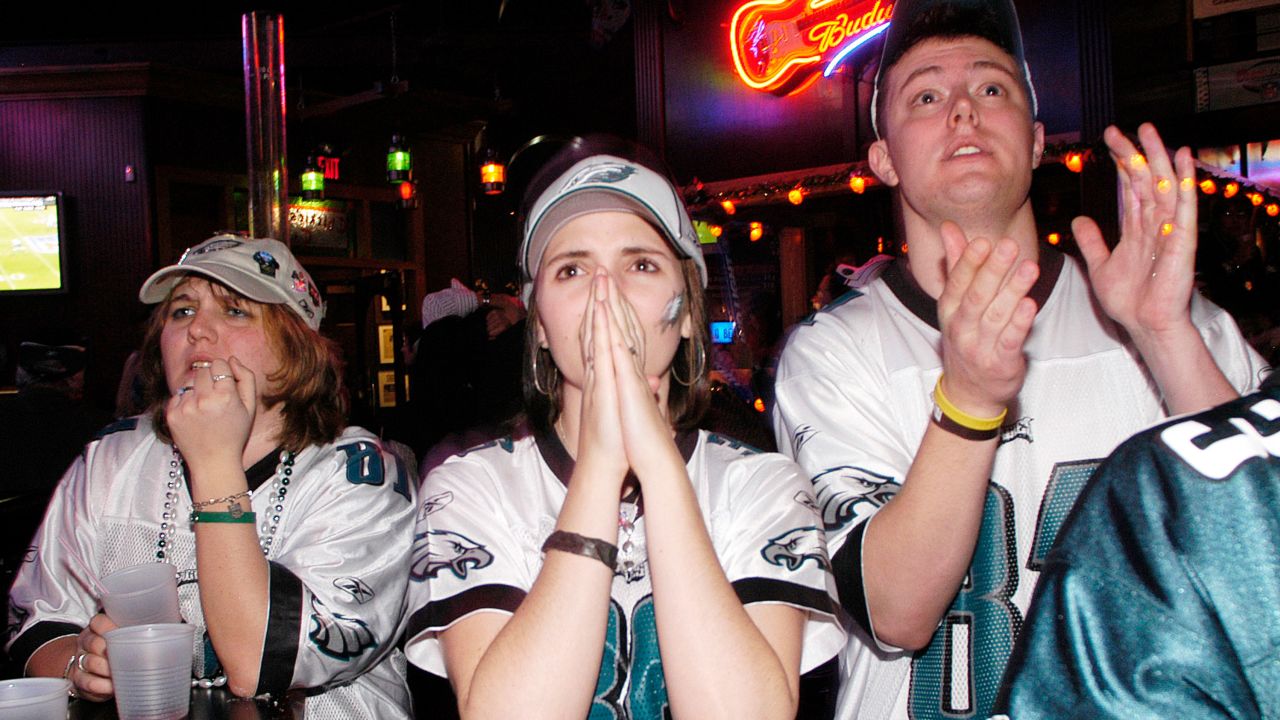 I want obnoxious kids disrupting the festivities by dashing through the house while reciting the lyrics of Tyler, The Creator. I want my childhood pal to brag about the fictitious 20-foot fish he caught off the coast of North Carolina.
I want to welcome in neighbors I've never met before, but who I know as the old guy with the snarling dog, the two sisters who walk by most evenings, and the woman who irrationally loves Tim Tebow.
I want to take bets—which team will score first? Which player will win MVP? How many times will Tee Higgins and the Bengals' offense burn Rams cornerback Jalen Ramsey?
I want to be inside a home that smells of fresh turkey and out-of-the-oven Betty Crocker from-the-box brownies. I want yelling, cheering, booing, dancing. And, yeah, I want everyone vaccinated and boosted. (That goes without saying.)
But here's the craziest part: I want "Myles" to be the guest of honor.
See, one of the lessons I've learned over two years of general isolation is that the people we never thought we'd miss are the ones (in many cases) we long to encounter again. They are the characters who come in and out of our lives; seemingly bit players with tiny roles who left a jarringly large hole once the pandemic took them away.
I will gladly trade yet another lonely day in omicron America for a bunch of happy folks united over a game between two teams 98.7% of us care very little about.
Once upon a time, not all that long ago, I hated, hated Super Bowl parties.
That, however, was before perspective punched me in the jaw.
Now, I desperately want to come to your Super Bowl party.
Please.