Editor's Note: Sign up to get this weekly column as a newsletter. We're looking back at the strongest, smartest opinion takes of the week from CNN and other outlets.
On January 28, UN Secretary-General António Guterres asked nations around the world to lay down their weapons and observe an Olympic Truce from seven days before the Beijing Games until seven days after the end of the Paralympic Games. "Through the power of sports and the Olympic ideal, let us build a culture of peace," he said.
The Olympic truce dates back almost 3,000 years to the early days of the ancient games when the leaders of three Greek city-states agreed to limit their battles. In modern times, the truce has been invoked as a universal goal by the UN regularly since 1993. But the treaty originally didn't actually aim to stop all wars, only to safeguard the athletes as they traveled to and competed at Olympia, David C. Young pointed out in the Encyclopaedia Britannica.
As the Winter Olympics proceed in China this year, Guterres' worthy aspiration is being tested – we'll find out whether this year's truce may prove as limited as the earliest ones were.
Worth noting: On the day of the opening ceremony the last time the Games were held in Beijing, in 2008, Russia invaded Georgia.
This year's games began while a huge force of Russian troops remained perched on the Ukraine border and with US President Joe Biden sending troops to Eastern Europe.
China's Xi Jinping and Russia's Vladimir Putin met Friday before the opening ceremony in a show of harmony between the US rivals, agreeing, in general, to "step up coordination and cooperation in international affairs" and specifically to oppose NATO expansion.
In some ways, the threat of war overshadowed the start of the Olympics. As Amy Bass noted, "Before competition even began, Ukrainian officials warned its athletes to avoid social contact with members of the Russian team … Last August in Tokyo, Ukrainian Yaroslava Mahuchikh, who took bronze in the high jump, drew the ire of many back home for a celebratory photo with Russia's Mariya Lasitskene, the gold medalist in the event."
"The political tensions between the two countries have, without question, leaked into China's 'closed loop' Olympic bubble, regardless of (IOC President Thomas) Bach's appeal in his welcoming remarks to 'all political authorities across the world (to) observe your commitment to this Olympic truce.' Bach's pleas match those of just about every other IOC leader in history – including Avery Brundage, who in 1936 shunned the idea of a Berlin boycott of the games hosted by Nazi Germany because 'the Olympic Games belong to the athletes and not to the politicians."'
For more:
Mark Clifford: This is what victory at the Beijing Games looks like
Biden's moves
Responding to Putin's massing of troops, "Biden has launched a muscular diplomatic offensive, coordinated with NATO allies and held high-level talks with Russian officials, while warning of stiff economic sanctions and boosting the military defenses of Ukraine and now of the United States' allies in Eastern Europe, such as Romania and Poland," wrote Frida Ghitis. Leading Senate Republicans backed Biden's moves while Trumpists adopted positions more sympathetic to Russia.
Republican Sen. Josh Hawley of Missouri supported a key demand of Putin – that the US oppose allowing Ukraine to join NATO. "Hawley has staked his position," Ghitis observed. "He's betting that the Republican Party, with or without Trump, will follow a Trumpian path to victory. He wants that to be his victory, too, even if it means Ukraine comes under Putin's heel and autocracy continues spreading across the globe."
Biden's aggressive response to the crisis is gaining praise in Europe. In the Financial Times, Edward Luce wrote that "by threatening Ukraine's sovereignty, Putin has done something Biden could not on his own – unite the west."
The President also approved a special forces raid in Syria this week that led to the death of ISIS leader Abu Ibrahim al-Hashimi al-Qurayshi. The week "seemed like quite an about-face for the President," wrote Peter Bergen. "Over the past decade, Biden has been far more cautious about deploying troops or using force. Biden pulled all US troops out of Afghanistan in August, which triggered the departure of thousands of allied NATO soldiers and American contractors, precipitating the takeover of the country by the Taliban." And as vice president, Biden cautioned President Barack Obama against authorizing the raid that killed Osama bin Laden, the head of al Qaeda.
For more:
Rafael Loss: Why Germany is the weakest link in Europe's chain against Putin
The potential contenders
A replacement for retiring Supreme Court Justice Stephen Breyer will be nominated this month, if Biden meets his own deadline for the pick. One potential choice, US District Court Judge J. Michelle Childs, already has support from both sides of the aisle – from Sen. Lindsey Graham and Rep. James Clyburn – in her home state of South Carolina. Bakari Sellers, who has represented clients in Childs' courtroom, called her "a judge without any air of pretension."
Get our free weekly newsletter
Sign up for CNN Opinion's new newsletter.
"She is like so many Americans who have worked incredibly hard to achieve success in life," Sellers wrote. "And isn't it time we put someone on the bench who reflects our experiences? The daughter of a police officer, who died when she was just a teenager, and a personnel manager for Bell Telephone, she's faced the same adversity so many of us have." Unlike the current Supreme Court justices, Child has experience as a judge in state courts. "At a time when faith in our democratic institutions is being eroded by charges of tone-deafness and elitism, don't we deserve a Supreme Court nominee who stands not above us, but among us?"
Another possible choice, US Court of Appeals Judge Ketanji Brown Jackson, impressed CNN legal analyst Elie Honig for her handling of the challenge to a US House of Representatives subpoena of former President Donald Trump's White House counsel Don McGahn. "Ultimately, Jackson issued a thorough – exhaustive, even – ruling that ran 118 pages. Her decision was deeply researched, impeccably written and incisive," Honig wrote, describing her as "a truly exceptional federal judge."
Sen. Ted Cruz, of Texas, was among the prominent Republicans criticizing Biden for pledging to nominate a Black woman to the court, saying it tells other Americans, "You are ineligible." Brandon Tensley wrote that "Conservatives' characterizations of President Joe Biden's commitment to nominate a Black woman to the US Supreme Court have been as ridiculous as they've been predictable … the tub-thumping about Biden's position on a still-to-be-named nominee does two things: It hides the fact that conservatives also have long embraced picks' identities, and ignores the substantive value of injecting more diversity into the judiciary."
Trump floats pardons
The week began with condemnation from Democrats and some Republicans of Trump's suggestion that he could consider pardoning some January 6 rioters if he is elected president in 2024. For some, it was even more troubling that at his rally last weekend, he also threatened prosecutors investigating him with massive demonstrations if they "do anything wrong or illegal."
The week ended with the Republican National Committee censuring two members of Congress who dared to call out Trump for his election lies and serve on the House select committee investigating January 6.
Dean Obeidallah wrote, "Think back to December 2020, when Trump called for a protest because he felt he'd been 'wronged' with the 2020 election results – the end result was the deadly Capitol attack. Even as his role in that outcome is investigated, Trump obviously knows how that played out. That's why common sense says Trump now calling for his supporters to potentially amass again in huge numbers to help him right any perceived wrongs should ring alarm bells. That's especially true given Trump's apparent message to his supporters on Saturday that if you commit acts of violence in his name, he will consider pardoning you if he ever becomes president again."
For more:
Michael D'Antonio: Trump's growing recklessness is a ticking time bomb
Elie Honig: The Jan. 6 committee is facing a stark choice
Black History Month
Ever since 1976, US presidents have designated the month of February as a time to recognize Black history. But this year, as Peniel E. Joseph noted, "Black History Month commemorations will unfold alongside efforts in numerous states to ban the teaching of its content. Efforts that purport to bar the teaching of 'Critical Race Theory' have evolved into a full-scale assault, with Republican lawmakers unleashing attacks on Black History under the guise of protecting White children from 'discomfort.'"
"Efforts to cancel Black history because it's too uncomfortable also reflect mainstream media narratives centering the anger and indignation of White parents regarding the teaching of Black history in public education. This has largely erased the perspective of Black parents. As one Black mother of three from Charlottesville, Virginia, told The Washington Post, 'They say, "Our children are too young to hear about racism." Who is "our" children? I don't remember a day of my life when I wasn't taught about racism, or learning about it through just existing.'"
A survivor's voice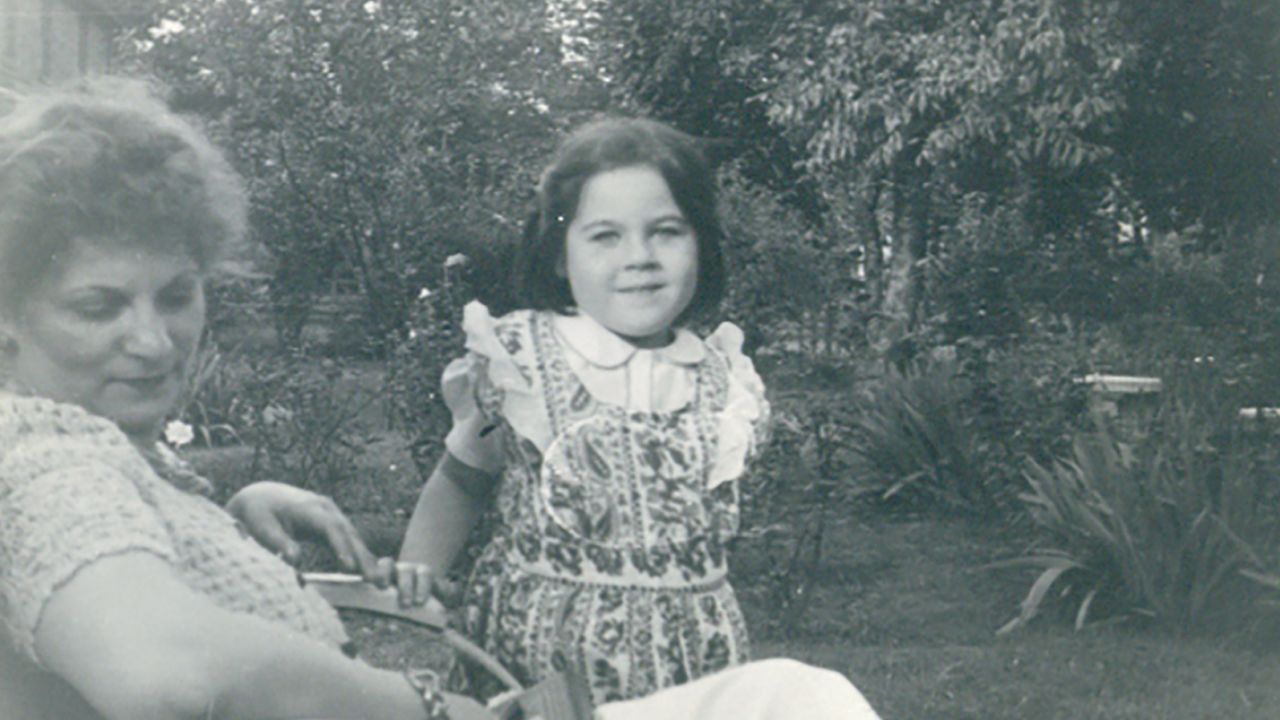 Joan Salter was born in Brussels, the child of Polish Jews. Her mother's family was murdered in the Treblinika death camp and her father's in Belzec. "It was thanks to a tip-off from a police officer that deportations of women and children were due to start, that my mother managed to smuggle us out of Paris in a laundry van in the dead of night," Salter wrote. She was shipped to the US in 1943 as a child survivor.
Salter spoke out this week after Whoopi Goldberg apologized for saying the Nazi persecution of the Jews had nothing to do with race.
"I do not believe that Goldberg was deliberately seeking to distort the Holocaust. I find it unfortunate, however, that her comments represent a futile attempt to oversimplify a very complicated situation – the annihilation of an entire group of people, the Jews – in racial terms," Salter observed.
"The reality is that Nazis declared Jews and other groups like the Romani and Sinti as inferior to their own supposedly superior 'Aryan race.' In the years leading to the Holocaust, Nazis referred to Jews as 'rats.' And it is for this one reason that Jews were targeted for destruction. Six million of my people were murdered simply for who they were."
For more:
Jill Filipovic: The bigger problem behind Whoopi Goldberg and Ron DeSantis' incendiary comments
'Pam & Tommy'
Under different circumstances, a new series streaming on Hulu could be applauded for foregrounding the story of a woman victimized. But that's not what's being delivered to viewers, wrote Sara Stewart:
"This eight-episode show about the infamous 1995 Pamela Anderson and Tommy Lee sex tape is, at its core, about a violation of privacy. It's the story of a honeymoon videotape the famous couple never wanted anyone to see, stolen and distributed at great profit to various men. And the story of that piracy is now being sold as a TV series … at great profit to the team who made it. Without the consent of the woman at its center …"
"It's incomprehensible," wrote Stewart, "that a team of people making a show in 2021, in the age of #MeToo, would be this oblivious to the importance of getting consent – especially when their series is entirely about the importance of consent."
Bigger than Boris
At week's end, Boris Johnson was still the UK's prime minister but there's no doubt he's been badly weakened by the revelations of frequent alcohol-fueled parties at 10 Downing Street and other government buildings while the nation was on lockdown. Portions of a report by civil servant Sue Gray put it in classically understated language: "Some of the events should not have been allowed to take place. Other events should not have been allowed to develop as they did."
Holly Thomas wrote, "As Johnson probably realizes, it isn't just the fact of our nation's cabin crew boozing their way through the pandemic that offends the British populace."
"The real insult is that while we abstained, he and his colleagues did not. And incredible though it is that so many people shouldering huge professional responsibilities were prepared to attend these potentially dangerous gatherings, the ingrained presenteeism in Britain when bosses or colleagues hit the bar has always come at a heavy price …"
"Regular and excessive bouts of group drinking are chronic throughout British working culture – and the political world of Westminster is an exaggerated caricature of what goes on elsewhere. In non-lockdown times, Whitehall pubs spill onto the streets from 6 p.m. onward – and overflow even more with proximity to the Houses of Parliament. Drinking carries on until late every weekday. Junior advisers know the value of showing up for pints if they want to endear themselves to their superiors and as a result, journalists cruising for stories do the same, habitually stalking the House of Commons' heavily subsidized bars."
For more:
Rosa Prince: The Boris Johnson Party is over. But the hangover is just beginning
The future of policing
Michael Fanone, a former Washington, DC, police officer who was badly injured defending the Capitol on January 6, traveled to New York for the funeral of NYPD Officer Jason Rivera, one of two officers killed responding to a domestic disturbance call last month. Fanone, who wanted "to honor their sacrifice and grieve alongside my peers," cited former police officer and current New York Mayor Eric Adams's remark, "Once a cop, always a cop. It never goes away."
Fanone argued that "far too many of our elected leaders on both sides of the political aisle have placed politics and pandering above our public safety. All of us, as partners in our criminal justice system, must set clear goals and expectations for each of our law enforcement officers through open and honest dialogue and then work together to meet them."
"Adams understands this, as evidenced by his administration's recently released 'blueprint to end gun violence,' a 15-page plan which includes proposals to detect and confiscate illegal guns, create new public safety units and provide mental health resources and other social programs."
President Biden flew to New York Thursday to meet with Adams, as Julian Zelizer noted.
"The Biden administration is acknowledging the problem and taking steps to show it can be tough on crime. This visit also appears to be an attempt to push back against progressives who are calling to 'defund the police,' and neutralize any GOP attacks on Democrats for being soft on crime." But Zelizer wrote that the administration shouldn't lose sight of the genuine issues raised by the Black Lives Matter movement.
"A President who tries to game out exactly what policy positions will win the elusive moderate vote in our era of polarization is taking on a fool's errand. One thing that Biden can do, however, is take a genuine stand and promote policies that address racism in policing, sentencing and prisons because it is the right thing to do."
For more:
Jeff Asher: We need to understand America's spike in murders
NFL plays defense
Former NFL coach Brian Flores confronted the NFL last week with a blockbuster lawsuit. "No one expected Flores, who seemed to have a long career in front of him at the age of 40, to disrupt the NFL," wrote Roxanne Jones.
"But disrupt he did."
Flores, "fed up with his treatment and that of other Black executives, filed a class-action lawsuit against the NFL and three teams Tuesday alleging racial discrimination. He is suing the Miami Dolphins over his firing in January – a termination that happened despite the team's first consecutive winning seasons in nearly 20 years … Flores is also suing the Denver Broncos and the New York Giants, alleging those two teams discriminated against him in the hiring process. The NFL called Flores' allegations meritless, and all the teams named in his lawsuit deny any wrongdoing."
Jones saluted Flores for "fighting for equality. But he is only one man. And I'm hoping Flores won't have to go it alone. What we need is a critical mass of voices in the NFL to propel the league to change."
Don't miss
Dr. Edith Bracho-Sanchez: A Covid-19 vaccine may soon be available for young kids. Here's what parents should consider
Andrew Cohen: Canada's trucker protesters aren't who Americans might think
Leah Nelson and Priya Sarathy Jones: Cops who prey on drivers so their cities can profit
Kara Alaimo: 'Bridgerton' and 'Yellowjackets' stars are taking a stand
Shaista Aziz: France is on a dangerous collision course with its Muslim population
AND…
A great time to be a five-letter word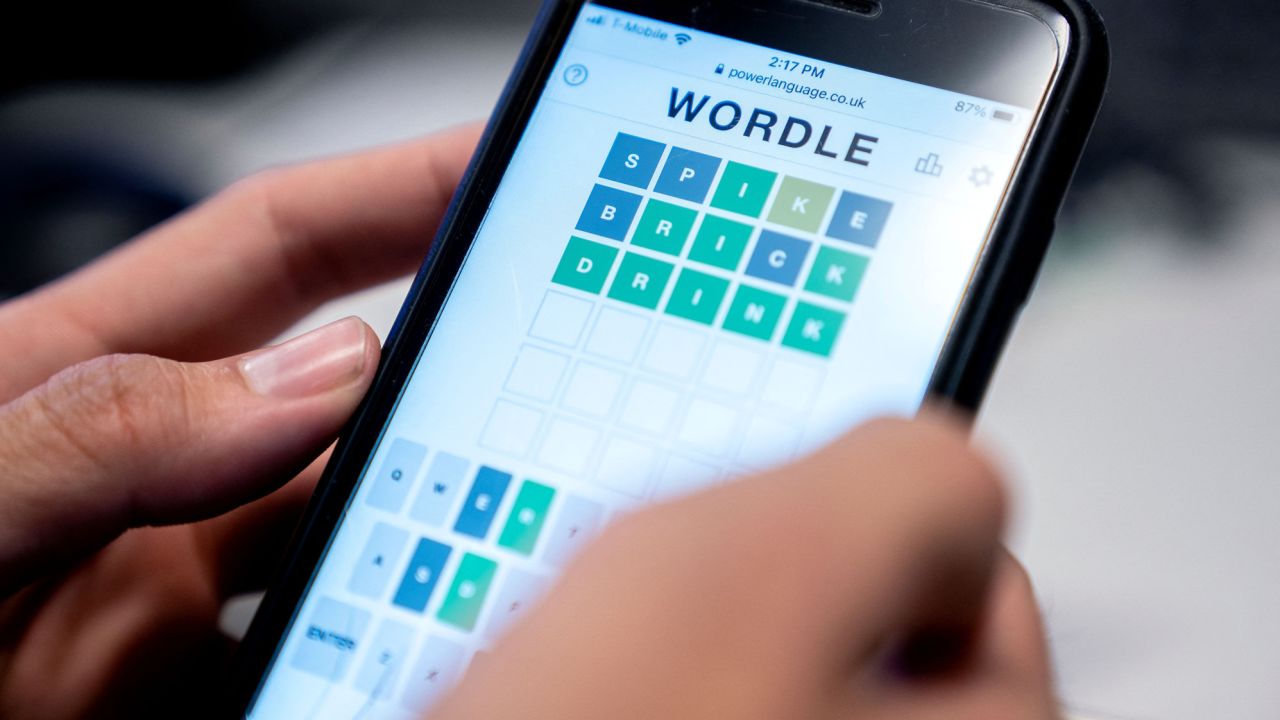 Wardle invented Wordle – and launched a craze that culminated this week in the purchase of the word game by The New York Times Company for an amount in the low seven figures.
Josh Wardle, a Brooklyn-based software engineer, created the game for his partner, likely not anticipating that it would provide a few minutes of Covid-free bliss for millions of people in the midst of a pandemic. As Nicole Hemmer wrote, "Unlike the lose-yourself-for-hours games that dominated the early pandemic months, from low-tech jigsaw puzzles to the omnipresent Animal Crossing, Wordle meets the needs of a mostly open, still-chaotic country that has refilled its empty calendars but still faces the disruptions of constant testing and unexpected closures and quarantines. A game takes only a few minutes to play, and the platform offers only one game a day. Once you're done, you're done – the perfect late-pandemic pastime."
The game makes it easy for people to share their results on social media. "Sharing Wordle scores is not just an act of community but, in some ways, a boast of intelligence," wrote Hemmer. "Solving a Wordle with just two or three guesses feels not lucky but savvy: a combination of intellect and cleverness."
Wardle's partner Palak Shah told the Times she was grateful for his invention: "It's really sweet," she said. "This is definitely how Josh shows his love."
Don't be surprised if the Wordle for Valentine's Day is H-E-A-R-T.