Editor's Note: Joan Salter is a child survivor of the Holocaust. She regularly shares her story in schools across the UK and was appointed a Member of the Order of the British Empire in 2018 for her services to Holocaust education. The views expressed in this commentary are her own. View more opinion on CNN.
The state-sponsored slaughter of 6 million Jews during the Holocaust is not only a stain on humanity, but also stands as a permanent reminder of human capacity for unspeakable cruelty.
This is why I have watched Whoopi Goldberg's assertions about the Holocaust with sadness. Sadness because of the carelessness of her words about such a traumatic issue for Jewish people like myself. Sadness because it betrays a lack of understanding of the greatest crime of modern times. Sadness because it shows that even the most celebrated among us are not immune to making ill-advised remarks about the Holocaust.
I do not believe that Goldberg was deliberately seeking to distort the Holocaust. I find it unfortunate, however, that her comments represent a futile attempt to oversimplify a very complicated situation – the annihilation of an entire group of people, the Jews – in racial terms.
The reality is that Nazis declared Jews and other groups like the Romani and Sinti as inferior to their own supposedly superior "Aryan race." In the years leading to the Holocaust, Nazis referred to Jews as "rats." And it is for this one reason that Jews were targeted for destruction. Six million of my people were murdered simply for who they were.
In Nazi ideology, if you were born a Jew, you were condemned to die. Not for anything you had done or not done, no matter how young or old, good or bad, you were. There is evidence all around us that hostility based on identity has not gone away in the intervening decades. And at a time when the world is increasingly vulnerable to divisions and prejudices, Goldberg's remarks are a clear signal that the annual Holocaust Memorial Day reminder of the fragility of civilization – commemorated last week — is necessary for us all. Goldberg's comments strengthen my resolve as a Holocaust survivor to ensure that the work of organizations like the Holocaust Memorial Day Trust continues.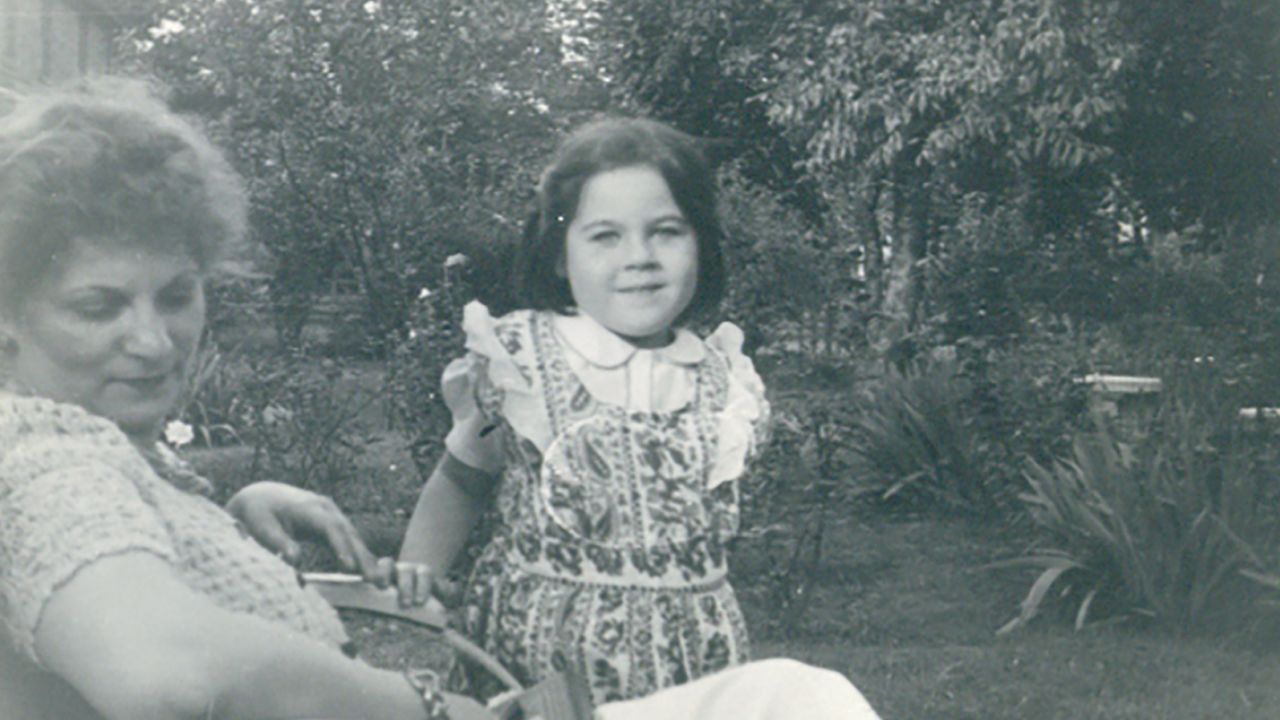 I was born in Brussels to Polish Jewish parents, and lost my mother's side of the family in the Treblinka death camp, while my father's family were murdered in Belzec. It was thanks to a tip-off from a police officer that deportations of women and children were due to start, that my mother managed to smuggle us out of Paris in a laundry van in the dead of night.
For me as a child survivor who was shipped to the United States as an unaccompanied child in 1943, the lesson of the Holocaust is how important it is for us to guard against prejudice. We know where prejudice and hatred can lead to if left unchecked – factories of extermination.
This is why I and my fellow survivors are driven to share our experiences. We are committed to keeping the truth about the Holocaust alive and challenging the kind of racism and prejudice that energized Nazis to commit mass murder. We do so in the hope that future generations would never have to live through the horror of genocide.
Today, it is important that the truth of the Holocaust is not dimmed. By reminding ourselves of the worst that human beings can do to each other, we can seek to prevent future atrocities. And while I do feel Goldberg was careless with her words, it is my hope that they are not interpreted in a way which appears to pitch the experiences of Jewish Holocaust victims against the suffering of black communities and their history of slavery.
Holocaust survivor and Nobel Laureate Elie Wiesel said: "Anyone who listens to a witness, becomes a witness."
Get our free weekly newsletter
Sign up for CNN Opinion's new newsletter.
These words have never been more apt. It is my hope in light of Wiesel's words that everyone takes the time to read or hear some truly inspiring testimonies from Holocaust survivors like myself. This not only sheds more light on the Holocaust, but also enables people to learn about the past and guard against identity-based hostility and misinformation in the world today.