For many of us, home is our safe place — the calm still center of an uncertain world. That can make it all the more difficult when disaster strikes where we live, and our homestead havens find themselves at the mercy of wildfires, hurricanes, tornadoes, blizzards or other natural disasters.
In fact, every year in the United States natural disasters leave billions of dollars in damage, leaving sometimes devastated homeowners to navigate the next step.
It's a process nobody wants to walk through on their own. But with homeowner's insurance from Lemonade, you won't have to. Its award-winning customer service has your back in the midst of the proverbial (and literal) storm. With 4.9 out of 5 stars in the App Store and on Google Play, based on over 50,000 global reviews, homeowners clearly are loving the Lemonade experience.
So how does homeowner's insurance from Lemonade work?
At its most basic, a standard policy covers your home and other structures on your property (think shed, fence, garage, etc.) from damage incurred from fire, water damage, theft and other weather-related events or "acts of God" — even volcanoes.
It also protects you from liability and legal cases that could arise if, say, someone gets hurt on your property.
And it's not just the physical structure of your home that's covered. It's the stuff inside, should it be stolen or damaged.
In other words, not only does homeowner's insurance give you peace of mind, it can also give you the support you need to get back on your feet after a tragedy. With Lemonade policies starting from only $25 per month, that's a small price to pay for knowing you're not on your own.
But it's not just about coverage. Navigating the claims process is traditionally headache-inducing, with confusing paperwork galore and unfamiliar jargon. It's exactly what you don't want to deal with on top of everything else in the wake of a disaster.
That's why Lemonade is built differently. The company prides itself on straightforward, easy-to-understand policies and claims documents, so you don't need a degree in law to divine what you're paying for and how you're covered. The proof is in the pudding too: 96% of its customers have reported a positive claims experience.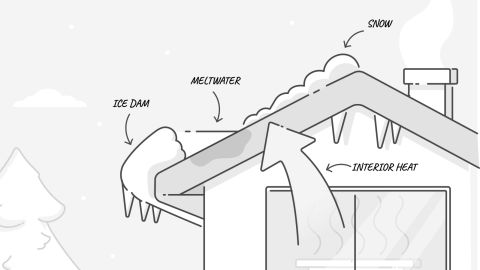 As a certified B Corporation, Lemonade inspires love in other ways too. Since the company only takes a small flat fee from your premiums, it's able to donate any leftover money to a charity of your choice. That means your unused premiums go to support the causes you care about. It's not only good for your home and all your stuff — it's good for the world, with over $2.3 million donated to charity in 2021 alone.
It's worth noting that Lemonade policies include the option to add on additional coverage or addendums (called "scheduling" in insurance lingo), including extra protection for fire damage, water backup and more. However, flood damage (which can be purchased as a separate, government-sponsored policy), damage related to power outages and damages to your car (check your auto insurance) aren't covered by Lemonade policies.
If you're ready to take the plunge, Lemonade makes it easy to switch — the company streamlines the process so you don't have to deal with annoying phone calls or escrow payments.
That's good news in a world with more than its fair share of headaches and uncertainty. But what happens to your home when disaster strikes doesn't have to be a mystery with Lemonade. Spoiler alert: They've got you covered.