Right around the time we get sick of our four walls, thanks to winter weather, Macy's has pulled off The Big Home Sale to refresh your interior (and, perhaps, alleviate at least some midwinter blues).
Right now through Feb. 14, you can find deals like an extra 20% off select sale and clearance home items, an extra 15% off select sale and clearance luggage, and an extra 10% off select sale and clearance small appliances, furniture, mattresses, lighting and rugs. There's also a lot going on for the kitchen, like 40% off select dining utensils and cutlery, 40% off select Thirstystone by Cambridge barware, 30% to 40% off select food storage and 30% off select Wilton bakeware.
Those aren't even all the deals — the bedding and bath section alone has more than 670 pages — but we've picked out some of our favorites below. Shop those and then check out the rest of the sale on the Macy's site or in stores.
Luggage
$740 $369.99 at Macy's
The best long-haul suitcase this writer has ever used, this spinner holds up over international travel with nary a ding, is incredibly lightweight and holds a ton (including two unbroken bottles of wine and mezcal). Check, check and check.
$580 $246.49 with code HOME at Macy's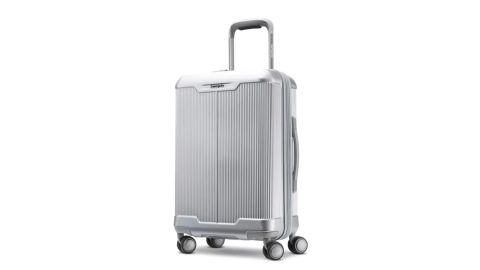 This sleek carry-on weighs just over 8 pounds and is equipped with details like a WetPak pocket and interior Flex Pack system for easier packing-day organization.
$300 $99.99 at Macy's
This four-piece luggage set comes in a hard-to-miss lilac and has every piece a traveler could need, including checked and carry-on bags, a tote and a matching travel kit.
$520 $220.99 with code HOME at Macy's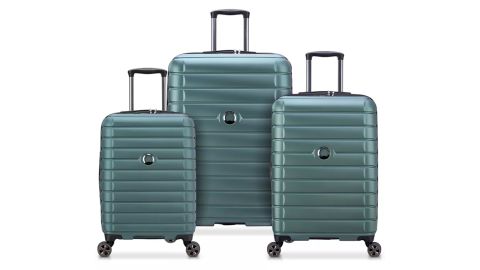 Delsey's stylish, durable luggage only gets better when it's on sale, and right now you can get an absolute steal on this $300-off check-in spinner, which will get you (and your things) where you need to go.
Bed and bath
$36 $17.28 with code HOME at Macy's
Add some lush texture to your bathroom with this herringbone bath towel in four colorways: green, gray, mustard and blue.
$200 $95.99 with code HOME at Macy's
Chunky knit is about as cozy as it gets, and this blanket is here for curling up with as you crack open a new book or start bingeing a new show.
$54 $43.20 with code HOME at Macy's
All white is classic for a bathroom, but this curtain gets a little bit of texture courtesy of horizontal stripes of chenille.
$340 $190.39 with code HOME at Macy's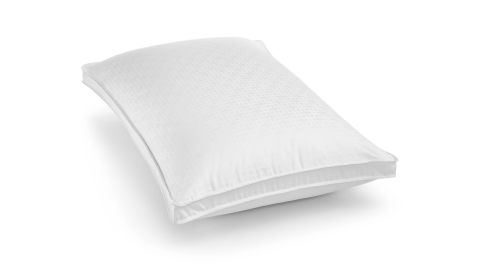 This top-of-the-line down pillow from Macy's features medium support and luxe down fill for that 5-star hotel feeling every single night.
Kitchen
$99.95 $79.95 at Macy's
Make smoothies a breeze in the morning with this single-serve NutriBullet, which includes both a 32-ounce and 24-ounce cup for your concoctions.
$40 $13.93 at Macy's
Buying bowls and pans with lids is always a good idea, and this set of mixing bowls is pretty enough to use for serving too (a plus when you're short on storage space).
$40 $14.99 at Macy's
This popular set of knives gets top ratings for sharpness and grip — and sale pricing.
$64.99 $21.93 at Macy's
Outfit your new apartment with this 22-piece kitchen set featuring all the essentials you need in a pretty modern color scheme, including tongs, spatulas, a grater, a can opener and more.
$279.99 $179.99 at Macy's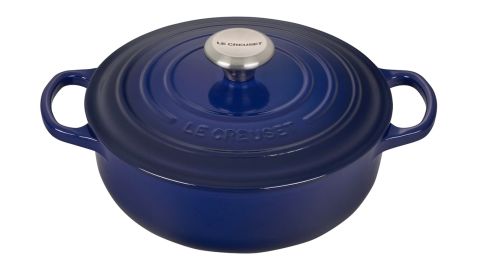 This low-profile sauteuse is a great all-rounder in the kitchen and looks gorgeous for serving: It'll braise, sauté, stew and even turn out beautiful casseroles.
Dining
$120 $47.99 at Macy's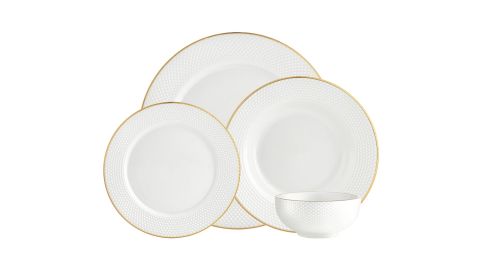 Elegant and gold-rimmed, this is fancy dinnerware at a not-so-fancy price.
$376 $149.99 at Macy's
This high-contrast dinnerware looks great in industrial, Scandi or minimalist spaces, and black and white is always a classic.
$75 $35.99 at Macy's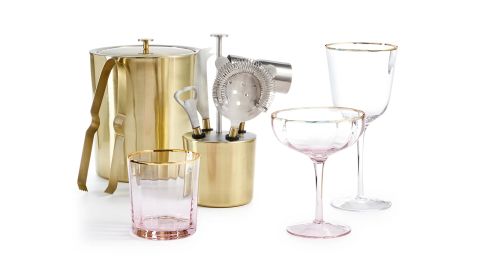 This set of barware comes in contrasting tones for a statement look on the bar cart, making it the perfect pick for at-home mixologists.
Furniture
$999 $199 at Macy's
Almost $800 off a bed isn't anything to sneeze at, especially when it's this stylish. The metal bed goes great with a variety of decor, from traditional to modern to eclectic.
$719 $319 at Macy's
With clean midcentury lines, this apartment-size table makes for a great place to start and end your day.
$1,399 $769 at Macy's
This straightforward but sophisticated bookshelf has drawers to hold inevitable odds and ends, plus two cabinet doors to keep books and family treasures protected.
$179 $80.10 with code HOME at Macy's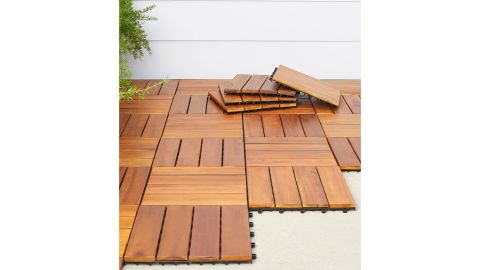 These deck tiles are a quick way to upgrade a patio and are resistant to mold, mildew, fungi, termites, rot and decay.