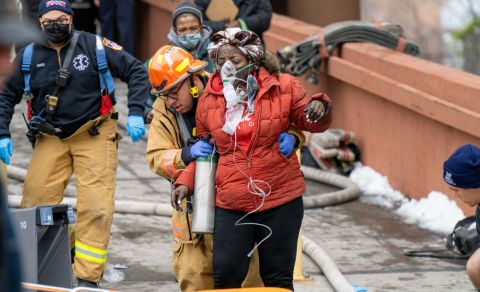 Updated 2:32 AM EST, Fri January 14, 2022
Seventeen people, including eight children, were killed in an apartment fire in New York City on Sunday, January 9.
The blaze broke out in a 19-story building in the Bronx. It was determined that a malfunctioning electric space heater sparked the fire, flooding the building with smoke.
It is one of the worst fires in New York history, and it was deemed the second-deadliest US home fire in nearly 40 years. Many other residents were displaced.
"This is a horrific, horrific, painful moment for the city of New York, and the impact of this fire is going to really bring a level of just pain and despair in our city," Mayor Eric Adams said.
Here are some of the stories that made headlines over the past week, as well as some photos that caught our eye.