Editor's Note: Peggy Drexler is a research psychologist, documentary producer and the author of "Our Fathers, Ourselves: Daughters, Fathers, and the Changing American Family" and "Raising Boys Without Men." She is an executive producer, most recently, on "My Name is Pauli Murray," a film that premiered at Sundance, is now streaming on Amazon Prime Video. The opinions expressed in this commentary are hers. View more opinion on CNN.
Covid-19 has altered many people's holiday plans for the second year in a row. While it may seem easier – far less confusing, at least – to just call off New Year's and hibernate (again), with certain precautions it's still possible to ring in 2022 with (some) friends and family.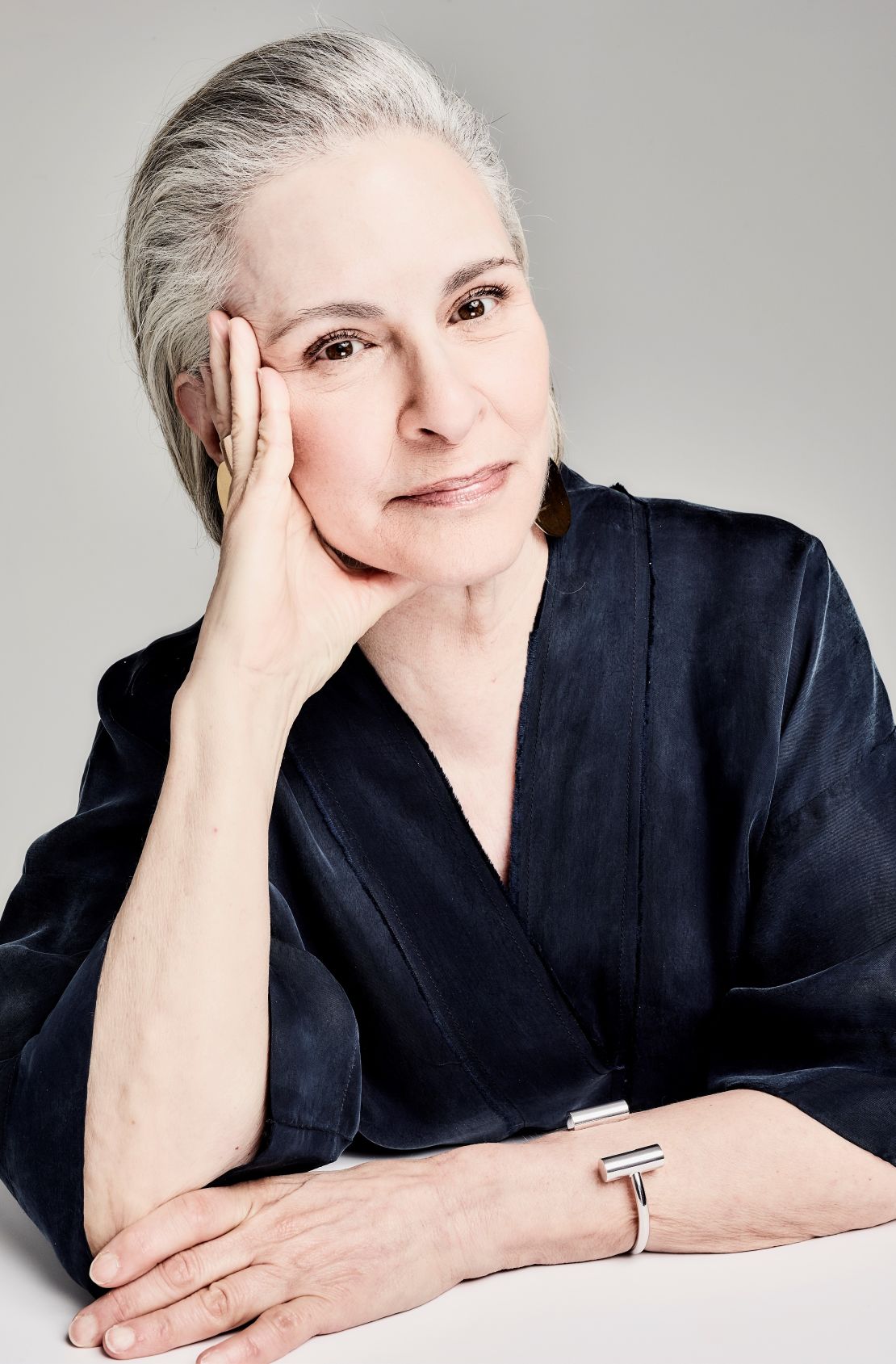 The prospect of a new year ahead – in combination with profound Covid fatigue and growing anxiety about rising cases – sharpens our current reality, that at this point in the pandemic, we have information that is both reassuring and less-so. While the chance of getting Covid-19 is still very real, vaccination and boosting, coupled with additional protective behaviors like proper masking, can greatly reduce the risk of infection and severe illness. This raises a few key questions. How do people assess their own risk and how much risk they take on? And how to weigh this risk against the desire, and very real benefits, of returning to normal life?
Nearly two years in (and for some, longer), few want to return to lockdown or miss out on spending important occasions with family and friends. Most, at least, see the pressing need to keep the economy going and address the social and psychological fallout from prolonged isolation. And many are resigned to the assumption that "we're all getting it at some point" anyway. While this may be likely, it's also true that what we know about Omicron is still changing. And it's important to remember that assessing risk isn't just about protecting oneself, but also about protecting others – including unvaccinated or unboosted children, older populations and those with autoimmune diseases or other conditions that put them at higher risk.
Certainly, it can be difficult to know what's safe, beyond canceling everything. Government guidance on masks, isolation periods and tests keep changing. What's considered "fully vaccinated" may soon change. Right now, "fully vaccinated" is defined by the US Centers for Disease Control and Prevention as having received two shots of either the Moderna or Pfizer-BioNTech vaccine or one of the Johnson & Johnson vaccine, but that definition is currently being debated as some health experts argue that the threshold for "fully vaccinated" should include a booster dose for those who are eligible.
Which is why, like it or not, a certain level of personal risk assessment is necessary for all of us, for the foreseeable future. Guidelines are just that – guidelines. Adhering to them doesn't guarantee protection, nor does it guarantee that others will adhere to them, too. It's important to consider your crowd and what you know of them (and are willing to ask of them) before making any decisions in the coming days and weeks.
Those who have been boosted and who don't come into contact with at-risk populations may choose to consider only situations where others will be vaccinated, or, in cases of public gatherings, where others will be required to present proof of vaccination or a negative test result, to wear masks – or some combination of the three.
Those who have not been vaccinated or boosted should do so at the earliest opportunity. For them, as well as for those who come into regular contact with high-risk individuals, it's worth staying home, given the highly contagious nature of Omicron.
Of course, preventing further spread requires not only personal risk assessment but also self-enforcement. Plenty of people will not follow guidelines, either at private gatherings or at venues that maintain loose rules or allow patrons to skirt them. Stricter government oversight is not likely to be the answer. In many instances, it is difficult or even impossible to enforce the rules, and typically those who are unvaccinated because of a rejection of government mandates seem more likely to disregard those rules.
One risk, meanwhile, of imposing new, harsher restrictions – such as testing requirements, or redefining "fully vaccinated" – is that these restrictions could incite backlash (or, at least, some apathy) among Americans who have lost faith in public health information and are tiring of the ever-changing rules. The CDC's recent decision to cut the isolation timeline from 10 days down to five, if asymptomatic, followed by another five days of masking around others, has already inspired criticism and worry among many that the guidelines don't go far enough without a negative test confirmation. In an interview with CNN, Dr. Rochelle Walensky, the director of the CDC, said "some science has demonstrated less than a third of people are isolating when they need to."
And so, as we enter the third year of the pandemic, it's increasingly up to every individual to assess their own risk.
This may, at times, feel even more stressful than being told what to do – by the government, health experts or anyone else – especially when there's no real answer as to when this crisis will end.
But that's precisely why determining what risks you're able and willing to take given the circumstances of your own life and those around you, is crucial. If any level of risk-taking starts to raise your anxiety, the benefits of going out or socializing may not be worth it. If it's difficult to see certain friends whose opinions differ, don't force it. Remember, too, that alcohol can often fuel confrontation or anxiety – or that anxiety can lead to over-indulging. If you know this is you, perhaps sit this holiday out. In other words, know your limits.
What's most important is knowing in advance where your convictions, and your priorities, lie. This may not help you feel less stressed out or exhausted by the endless decision making and uncertainty that defines these days, but it will help you feel more at peace with whatever decision you make – even if others are not doing the same. It's true that, by now, we've all spent enough time in some state of isolation or semi-isolation. But the current surge won't last forever.
Until then, the best practice may be trying your best to embrace uncertainty – to, in the words of self-help author Eckhart Tolle, become "comfortable with not knowing." Looking for balance may be best for most of us – to say no, perhaps, to indoor dining or a night out at a bar but yes to a walk outside with a friend. And know that you're doing your best to keep yourself safe but that, unfortunately, as in the rest of life, there are no guarantees.
Community responsibility – including compassion and care for others' well-being, even at one's own expense – is something we can encourage but certainly not enforce. This New Year's and beyond, consider behaving in such a way that looks at the bigger picture – not because the government or even individual businesses are forcing you to (or, conversely, not forcing you to) but, rather, because this pandemic has been difficult for us all. Millions around the world have died, and nearly all have struggled in some way.
Get our free weekly newsletter
Sign up for CNN Opinion's new newsletter.
Depending on who you are, where you live, the health care you have access to, and how healthy or well-off you are, you may not die or even get all that ill if you contract Covid. But someone else you come into contact with – at your local grocery store, on your street, in your family – might. The answer this weekend and going forward isn't in "making" people have empathy and compassion and community awareness. It's asking yourself to extend that compassion – not just for others, but for yourself as well.