New year's resolutions can feel a little bit daunting — but there are things you can do to set yourself up for success. For example, if this year's goals have anything to do with your capsule wardrobe, minimalist fashion, swearing off sweatpants or looking sharp without having to compromise on comfort, ADAY's top-rated pants can help. Since they look like slacks but feel like your favorite athleisure wear, reviewers can (and often do) wear them for everything from work presentations to yoga classes and marathons.
Check out two of ADAY's top-selling silhouettes below to see why tons of reviewers are outfit-repeating on a weekly basis.
Since launching in 2017, these cult-favorite pants have earned an overall rating of 4.6 stars from over 300 reviewers. "Perfect for lounging, working and even for cocktail hour," one reviewer writes. Another raves, "These pants are everything quality should be: a super-classy style while also being incredibly comfortable. I love them and wear them most [days] of the week." While they're silky soft and feature elastic for comfort, the pleats, pockets and high-rise silhouette ensure that you look especially put together, no matter where you're going or what you're doing. They come in five sizes and four colors, including black and beige.
Turn It Around Pants ($165; thisisaday.com)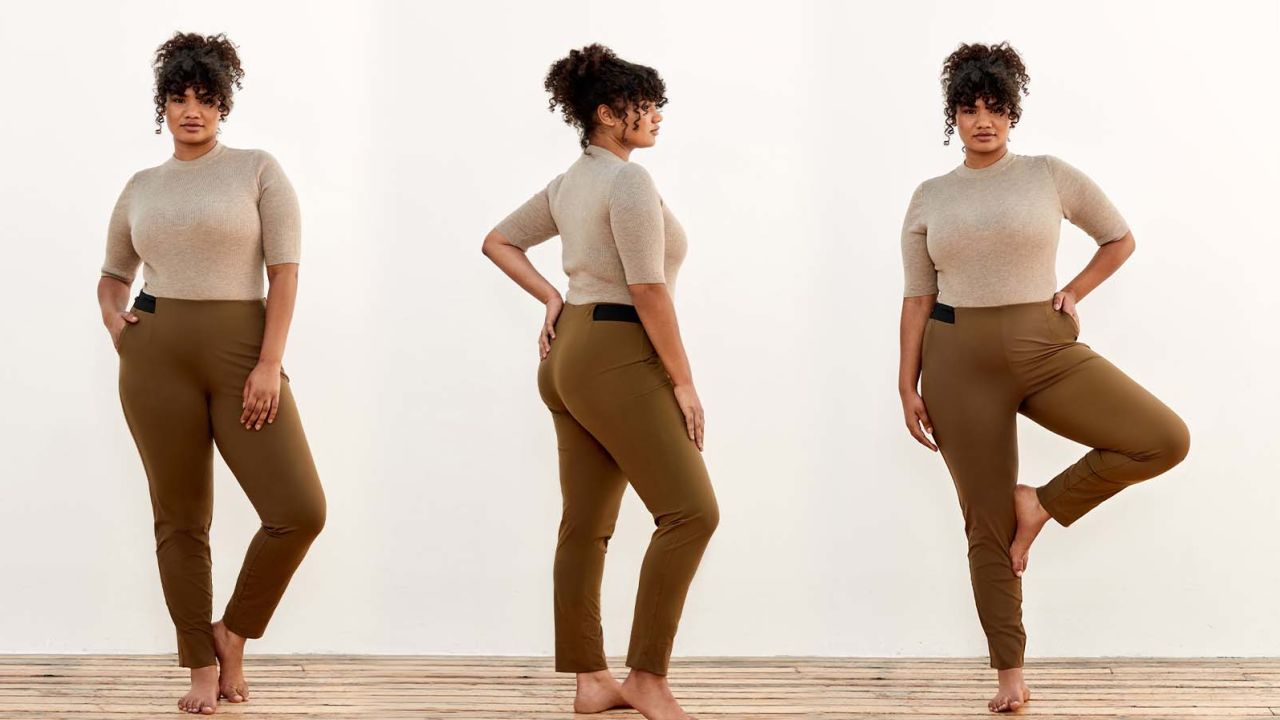 The sister style to Turn It Up, these Turn It Around pants launched in April 2021 and were designed using customer feedback to further improve a fan-favorite silhouette. The pleats were removed and the waistline was lowered to create tailored pants that buyers have called "out of this world" and their "favorite pair of pants" in their entire wardrobe. Thanks to the double hem on the straight legs, they can be turned up or worn loose — and while they're stretchy all over, the waist has extra elastic to keep you comfortable from morning until night. These ones come in five colors and five sizes, and there's even a pocket that's big enough for your phone.
These pants don't just prioritize style and comfort, though; they also prioritize functionality and the environment. Since ADAY uses durable materials with performance properties, your pieces last longer and can be worn for a wider variety of occasions. In fact, ADAY customers report buying 34% fewer clothes after purchasing the brand's Turn It Up pants, which are worn on average at least once a week for five years. Studies show clothing is typically worn only seven times before being thrown out, so it's safe to say these pants are well above average in value. Both your wallet and the earth will thank you for this purchase.
The silky fabric is made in Italy, manufactured in Portugal and tested to withstand 100,000 rough touches without any pilling whatsoever. It's also breathable and sweat-wicking, not to mention machine-washable, fade-resistant and wrinkle-resistant (so you can say goodbye to the dry cleaners in 2022). Finally, if next year's plans include some travel, they pack especially well without creases and save space in your suitcase.