Cookbooks are one of those gifts that everyone loves to receive — even if, well, they don't do that much cooking at home. Most modern cookbooks offer a delicious glimpse into a specific culture or lifestyle through recipes, musings and glossy images that almost always leave us feeling inspired — and more than a little hungry.
Whether you're hoping to give some fresh gastronomic inspiration for the home cook on your list or you're shopping for your favorite literature lover (the one who has been known to read a good cookbook from cover to cover), we've rounded up some of the best new cookbooks to gift this holiday season.
From musings by local celebrities like Michael Smith and Mary Berg to plant-based takes on Korean and Mexican cooking, there's a colorful cookbook to suit every palate on your list.
'Farm, Fire & Feast: Recipes from the Inn at Bay Fortune' by Michael Smith ($24; amazon.ca)
Chef Michael Smith has become somewhat of a Prince Edward Island icon — and for good reason. The Culinary Institute of America-trained chef has changed the landscape of what local dining can be in Atlantic Canada thanks to his commitment to sustainability and championing local foods in the Maritimes. "Farm, Fire & Feast" gives readers and home cooks an inside look into his restaurant in Souris, PEI — from behind-the-scenes imagery to the exact recipes that made his restaurant so well-loved.
'Cravings: All Together' by Chrissy Teigen ($23.08; amazon.ca)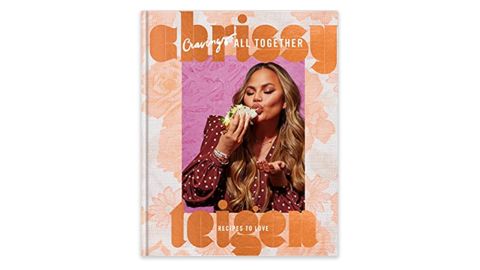 This social media royal also happens to be quite the home chef — which is why her collection of "Cravings" cookbooks has won the hearts of those both on and off social media. Chrissy Teigen's latest collection of recipes is said to be her "most personal" cookbook so far, featuring the comfort food she actually cooked for her family at home throughout the collective pandemic and her own personal loss.
'Well Seasoned: A Year's Worth of Delicious Recipes' by Mary Berg ($22.40; amazon.ca)
Mary Berg is best known for her colorful and unwaveringly upbeat demeanor, and "Well Seasoned" is an expression of just that. The MasterChef Canada winner doesn't skimp on decadent and fun recipes, with seasonal ideas like eggnog Basque cheesecake and white wine coq au vin that'll last you from winter to summer and back again.
'Black Food: Stories, Art, and Recipes from Across the African Diaspora' by Bryant Terry ($40.16; amazon.ca)
Written and curated by food activist and author Bryant Terry, "Black Food: Stories, Art, and Recipes from Across the African Diaspora" takes readers on a culinary journey with contributions from over 100 different Black cultural experts across the African diaspora. The celebration of Black culture and food ranges from recipes and culinary musings to art and stories, leaving the reader with a better understanding of the creativity and culture sustained despite displacement and oppression.
'Nadiya Bakes' by Nadiya Hussain ($24.76; amazon.ca)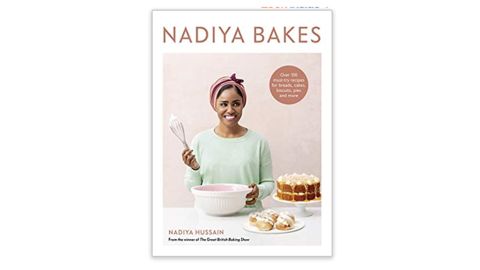 "Nadiya Bakes: Over 100 Must-Try Recipes for Breads, Cakes, Biscuits, Pies, and More: A Baking Book" comes as a love letter to all things sweet and decadent. Author and TV personality Nadiya Hussain has quickly become the "ultimate baking resource" in the UK thanks to her humble and easy-to-emulate approach to baking and getting creative in the kitchen.
'The Korean Vegan Cookbook' by Joanne Lee Molinaro ($45.16; amazon.ca)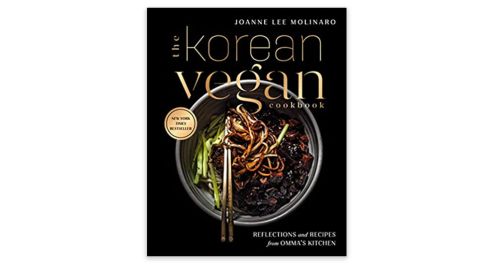 Traditional Korean food is indulgent and delicious, but it can be hard to find vegan-friendly offerings in most restaurants — and that's exactly where Joanne Lee Molinaro's "The Korean Vegan Cookbook" comes in. The home chef and social media sensation behind @thekoreanvegan grapples with how she could be both vegan and Korean and as such has come up with a gorgeous collection of recipes that all fans of Korean fare — whether vegan or otherwise — can appreciate.
'Ottolenghi Test Kitchen' by Noor Murad and Yotam Ottolenghi ($25.99; amazon.ca)
Written by chefs and authors Yotam Ottolenghi and Noor Murad, this culinary treat offers an abundance of the Middle Eastern-inspired dishes that the Ottolenghi test kitchen is known for. The recipes range from super-easy one-pot meals to more complex creative dishes — all of which are decadent and delicious.
'Antoni: Let's Do Dinner' by Antoni Porowski ($30.10; amazon.ca)
"Queer Eye" star and Montreal native Antoni Porowski made a name for himself thanks to his quick and easy (yet delicious) meal and wine pairings on the Netflix hit show, and his foray as cookbook author has allowed for anyone to pick up the same flair for stress-free cooking. Porowski's latest cookbook dives into the meals he actually cooks for friends and family at home, all of which require minimal ingredients and only the most basic kitchen tools.
'The Quick Fix Kitchen' by Tia Mowry ($27.73; amazon.ca)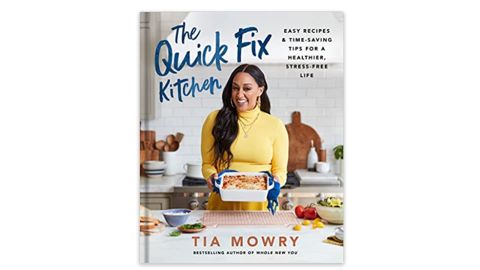 Tia Mowry's "The Quick Fix Kitchen" was written for the aspiring home cook who wants to cook healthy, but just doesn't have the time or energy. This collection of super-easy recipes includes food shopping tips, healthy swaps and whole foods that will help lower inflammation and improve overall gut health without sacrificing flavor.
'The Pepper Thai Cookbook' by Pepper Teigen ($30.31; amazon.ca)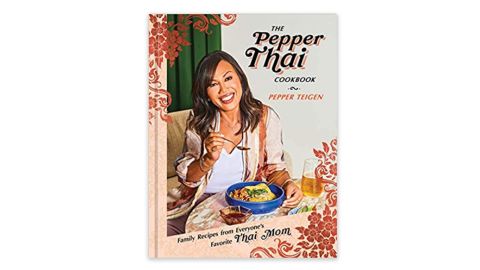 Have you ever wondered where Chrissy Teigen learned it all? "The Pepper Thai Cookbook" by home cook and proud mama Pepper Teigen will clear things up in a hurry. Teigen's collection of "Thai-ish" recipes affords readers an inside glimpse into what the Teigen family ate growing up and the classic family recipes that they still cook together to this day.
'Field Notes for Food Adventure' by Brad Leone ($34.65; amazon.ca)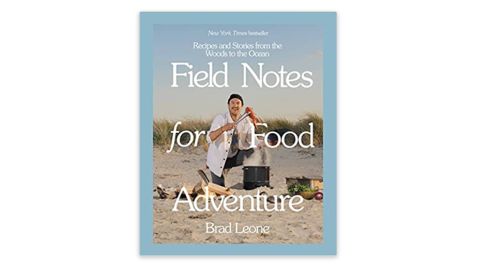 Chef and YouTube personality Brad Leone's debut cookbook is a must-read for fans of Bon Appetit's "It's Alive" series. "Field Notes for Food Adventure" comes as part love letter to the great outdoors, part classic cookbook, and will almost certainly leave you wanting to learn more about how to forage for your own ingredients in the wild.
'A Cook's Book' by Nigel Slater ($39.99; amazon.ca)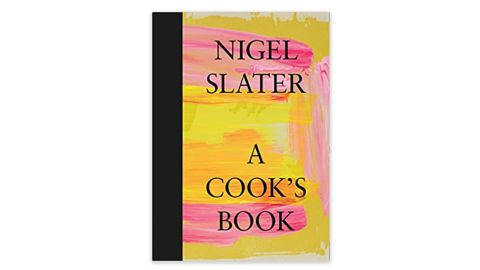 Food writer Nigel Slater's "A Cook's Book" offers readers an intimate look into his life as a culinary journalist and broadcaster that'll make you want to book a trip abroad immediately. Thankfully, all those tales of traipsing the globe also come with a handful of Slater's most worldly recipes — from aubergine mash to grilled chicken with za'atar and tahini.
'Provecho: 100 Vegan Mexican Recipes to Celebrate Culture and Community' by Edgar Castrejón ($37.33; amazon.ca)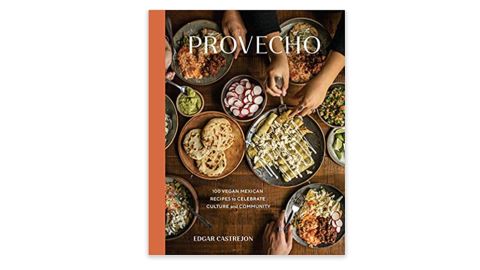 Shopping for a vegan or vegetarian eater who has a taste for empanadas and tortas? Edgar Castrejón's "Provecho" comes as an exploration of how Mexican dishes can be made plant-based without sacrificing tradition or taste. The culinary collection features over 100 recipe ideas that can easily be made within half an hour and use ingredients that are widely accessible outside of Latin America.
'The Regency Book of Drinks' by Lady Thornwood ($31.67; amazon.ca)
We all have someone on our shopping list who binge-watched "Bridgerton" — and that's exactly where "The Regency Book of Drinks" comes in. Written by drinks writer Amy Finley under her pen name, Lady Thornwood, this collection of cocktail recipes pays homage to the Regency era, when high society revolved around refined cocktails with the best ingredients and glassware.
'That Sounds So Good' by Carla Lalli Music ($43.11; amazon.ca)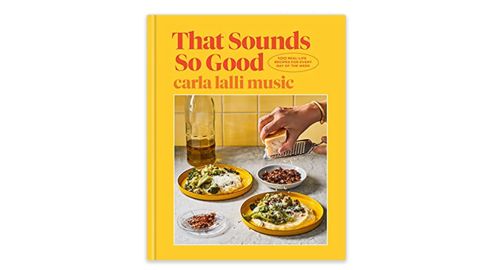 Written by the host of "Carla's Cooking Show" and former food director at Bon Appétit, "That Sounds So Good" comes as a collection of mouth-watering dishes that even the most novice of home cooks can conjure up. The book is divided into quick-and-easy weekday meals and long, lazy weekend dishes to help home cooks break out of the mentality that all amateur cooking has to be fast and simple.