Travelers—whether they're frequent flyers or avid roadtrippers—tend to have their go-to gear pretty streamlined and pared down already, which can make picking out something to support their far flung adventures kind of tricky.
They probably already have a pretty good passport holder and they've definitely already figured out the right luggage and carry-on bags that work for them—but there are tons of other practical and travel-adjacent gifts that'll surely secure a spot in their suitcase during their next trip. Trust us.
Below, we've rounded up some of the best gifts for travelers—all of which are available on Amazon Prime. These first class presents range from travel memoirs and coffee table books to practical in-flight essentials; all of which we'd be more than happy to receive ourselves.
Taste: My Life Through Food by Stanley Tucci ($36.33; amazon.ca)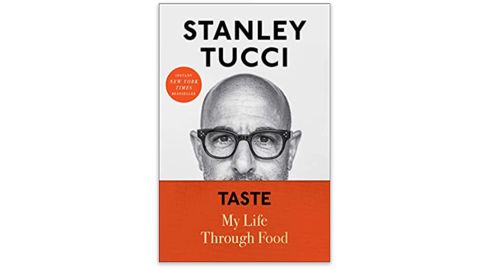 Stanley Tucci stole the hearts of foodies and travelers around the world with his travel series Stanley Tucci: Searching for Italy. The Academy Award-nominated actor took viewers through lesser-seen cities—and kitchens—throughout Italy and Taste: My Life Through Food offers readers an extension of Tucci's travels and affinity for a satisfying meal.
Skross World Travel Adapter ($44.99; amazon.ca)
The traveler on your list likely already has a travel adapter—but there's a good chance that it has become a mess of cords and attachments that has seen better days. The Skross World Travel Adapter might have a slightly higher price tag than most adapters—but the all-in-one device covers every electrical outlet around the world in one convenient cube so they'll never wind up in, say, France with only an English adapter ever again.
Contigo Autoseal West Loop Stainless Steel Travel Mug ($24.99; amazon.ca)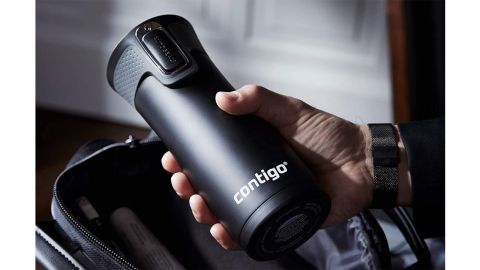 Most travelers have been making an effort to cut down on their carbon footprint while on the road—and a reusable travel mug is one of the easiest ways to produce less waste. The Contigo Autoseal travel mug is one of the best options on the market due to the added spill-proof lock and easy-clean design. They can literally throw this mug into their carry on without worrying about their coffee seeping into their passport.
Trtl Pillow ($39.95; amazon.ca)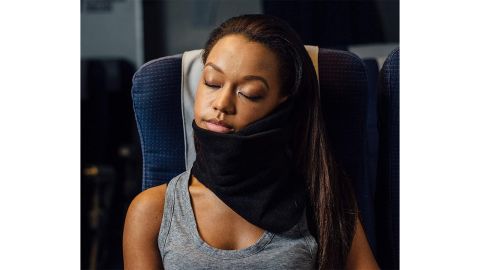 Travel pillows have gotten a bad rep for their inconvenient design and, well, kind of nerdy appearance—but the Trtl is aiming to change all that. This super compact and easy to use pillow is scientifically proven to provide long haul neck support while flying upright and actually looks more like a stylish neck scarf than a pillow.
Airbnb Gift Card ($25.00+; amazon.ca)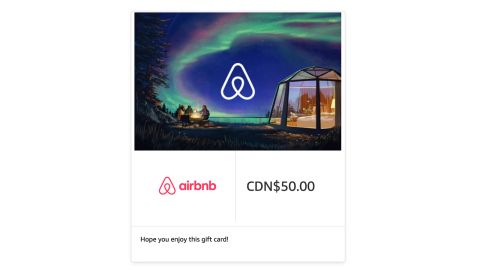 Whether they prefer a long haul flight to somewhere new or they're more into weekend road trips, an Airbnb gift card will help support their next great getaway. You can choose to load up the digital card with any amount from $25 to $100 depending on how much you're looking to spend.
EarPlanes ($8.99; amazon.ca)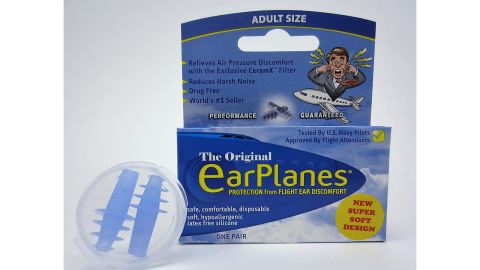 Looking for a decent stocking stuffer for the traveler on your list? Look no further than EarPlanes. These travel-friendly ear plugs were made specifically to soften the pain associated with take-off and landing. The protective plugs promote a more comfortable flight by limiting the air pressure that is able to make it into the ear canal, hence giving the ears more time to adjust to rapid cabin pressure changes.
Drives of a Lifetime ($49.50; amazon.ca)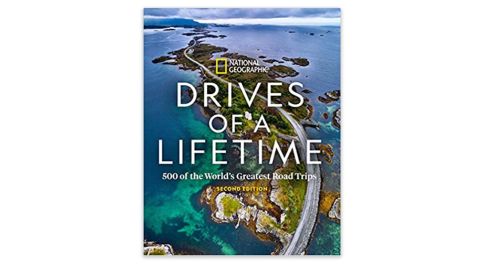 National Geographic's Drives of a Lifetime is not just a gorgeous coffee table book—the striking read is actually made up of true stories from travel writers from all across the globe. The breathtaking book will not only look perfectly at home on their coffee table but will also help inspire their next road trip.
Sony Over-Ear Noise Canceling Headphones ($47.99; amazon.ca)
The rise of wireless headphones and Apple lightning connector earbuds has made tuning into inflight movies a huge hassle—especially if the airline they're flying doesn't offer complimentary headphones for the flight. A pair of over-ear noise canceling headphones, like these ones from Sony, are relatively inexpensive given the global preference for wireless—but will allow them to tune into in-flight entertainment (or simply tune out the rest of the world) without any hassle.
Behind the Bar: 50 Cocktail Recipes from the World's Most Iconic Hotels ($25.61; amazon.ca)
The jet-setting cocktail aficionado on your list will particularly love Behind the Bar. This colorful recipe book takes inspiration from some of the coolest hotel bars in the world—from the Savoy in London to the Shangri-La in Sydney—allowing them to recreate their favorite hotel staples from the comfort of their home bar.
Mario Badescu Facial Spray with Aloe ($18.00; amazon.ca)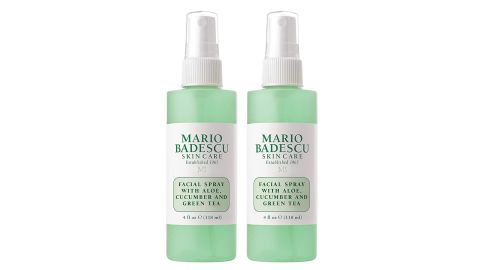 Frequent flyers know all too well the struggle of trying to stay hydrated and fresh-looking on a long-haul flight. The humidity in airplane cabins has been known to drop to zero during certain long-haul flights and as such moisturizing is essential. The mini Mario Badescu Facial Spray is small enough to get past security while still offering intense moisturization with just a couple of spritzes.
ONESING 4-Pack Compression Socks ($27.49; amazon.ca)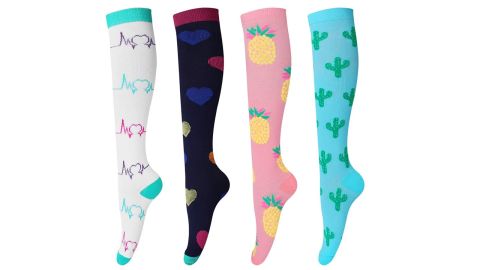 Compression socks might not be the most tantalizing of gifts—but they make a huge difference in the comfort and wellbeing of frequent flyers. Not only do compression socks help to prevent blood clots associated with flying but they also ensure their feet and legs won't swell or get too cramped during long flights.
Plush Velvet Travel Jewelry Box Organizer ($24.99; amazon.ca)
You might think that throwing all your jewelry into your cosmetics bag or handbag is a fine idea—but that's the easiest way to misplace an earring or necklace without realizing it. Instead, we recommend a compact jewelry box organizer. These plush boxes take up little to no space in a carry-on or suitcase but help to keep every last stud earring in order.
Paddywax Library Collection Travel Tin Candle ($33.59; amazon.ca)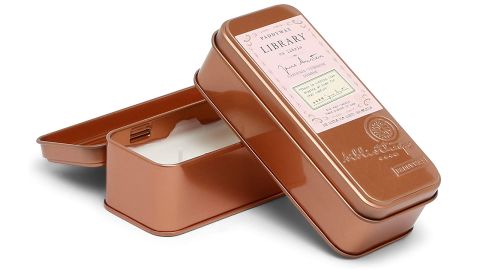 Frequent flyers—especially those who travel for business—can sometimes become numb to the novelty of a new hotel room and long for a feeling of familiarity. And that's exactly where a great travel candle comes in. Small tin candles, like this one from the Paddywax Library Collection, allows them to unpack their candle and light it in their hotel or Airbnb—and then pack it back up and bring it with them to their next destination.
The Cocktail Box Co. Travel Cocktail Kit ($24.99; amazon.ca)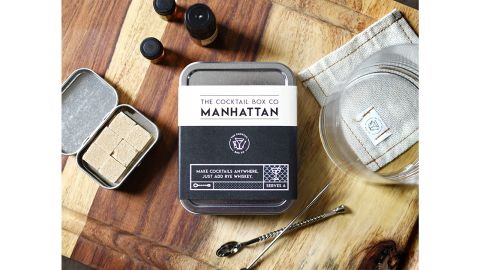 If you've ever tried to order a classic cocktail at the airport or while flying, you probably already know the struggle of finding a decent drink while on the go. The Cocktail Box Co. Travel Cocktail Kit aims to change all that thanks to their curated box of cocktail essentials. The carefully crafted kit includes everything you need to make a decent cocktail—just add liquor.
Bellroy Sling Bag ($99.00; amazon.ca)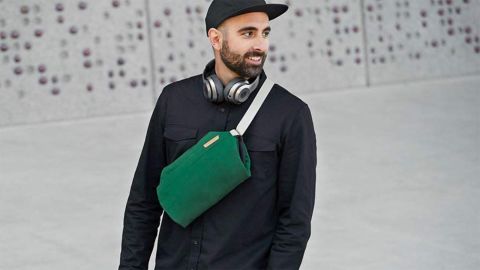 Bum bags and fanny packs coming back in style is, well, kind of a blessing for frequent flyers. Not only are these tiny bags easy to sling over your shoulder and go but they're also a big comfort for anyone who has ever worn a money belt while abroad. The Bellroy Sling Bag is both high quality and casual and can easily be worn while strolling the streets of Paris or hopping on the back of a camel in Marrakech.