You might assume that their overflowing stack of to-read books at their nightstand might suggest that they don't need one more book to add to the pile, but book lovers will be the first to tell you: there's nothing better than unwrapping a new novel or work of nonfiction come Christmas morning, especially if it's written by a local author.
Canadian content can sometimes be overlooked by its English and American counterparts—but there are dozens of best-selling Canadian authors and writers that deserve a spot under the Christmas tree this year that span far beyond the well-known classics like Margaret Atwood or Leonard Cohen.
Whether you're shopping for a young reader, a history buff, or a fiction fiend, we've rounded up some of the best works by Canadian authors to gift all the different book lovers on your list—from contemporary classics to brand new best-sellers and everything in between.
Young Readers
The Hockey Sweater by Roch Carrier ($10.88; amazon.ca)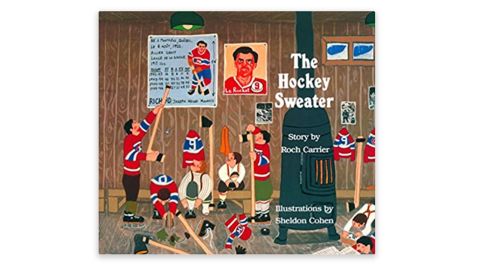 Roch Carrier's The Hockey Sweater—first published as Une abominable feuille d'érable sur la glace and later Le Chandail de Hockey—has become a well-loved Canadian classic since hitting shelves in 1979. The short story was inspired by Carrier's childhood in Quebec and though it is considered to be an allegory for the tension between English and French Canadians at the time, it's still one of the most well-loved books for young readers in Canada.
Jacob Two-Two's First Spy Case by Mordecai Richler ($12.99; amazon.ca)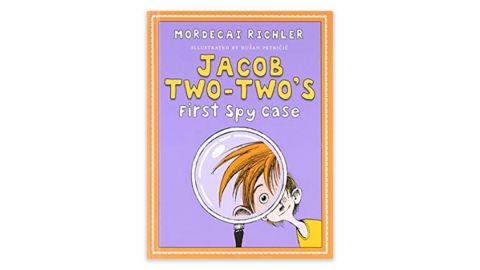 Mordecai Richler was best known for his adult titles—like Barney's Version or The Apprenticeship of Duddy Kravitz—but his Jacob Two-Two childrens' series is an equally important work to add to your shelf, especially if you have little ones to share the classic bedtime story with.
Anne of Green Gables by L.M. Montgomery ($17.82; amazon.ca)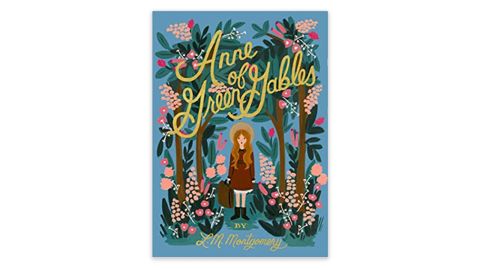 Anne of Green Gables ranks near the top in terms of classic Canadian children's literature—and for good reason. The 1908 novel by L.M. Montgomery takes readers into the mindset of Anne Shirley, a Nova Scotia orphan who finds home—and plenty of adventure—on Prince Edward Island.
When We Were Alone by David Robertson ($19.75; amazon.ca)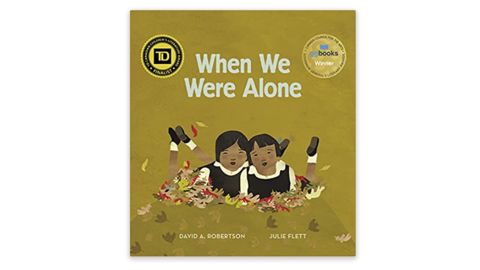 Available in English or as a bilingual Swampy Cree/English edition, When We Were Alone by Cree writer David Robertson offers a delicate but powerful look into the life of an Indigenous residential school survivor through the eyes of her young granddaughter.
Malaika's Costume by Nadia L. Hohn ($18.95; amazon.ca)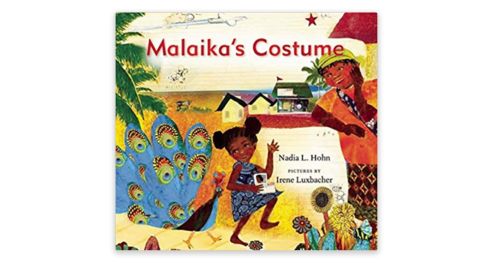 Malaika's Costume offers the ideal combination when it comes to children's literature: a thoughtful and heartwarming story with visually striking images that'll keep little ones coming back for more. The colorful picture book offers readers a look into Malaika's world as she and her grandmother navigate the first Carnival in the Caribbean after her mother moves to Canada for work.
Fiction
The Pull of the Stars by Emma Donoghue ($20.00; amazon.ca)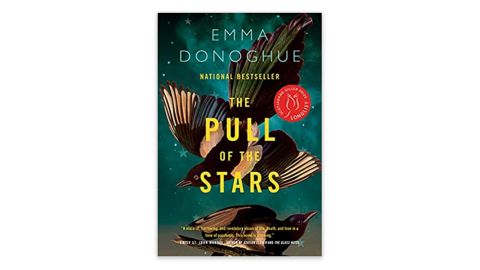 You might already recognize Irish-Canadian Emma Donoghue's name: the best-selling author is behind well-loved works of fiction such as Room and The Wonder. Donoghue's latest The Pull of the Stars is just as captivating as her previous work—but this time focusing on a 'baffling pandemic' not unlike what we're living through in the present day.
Five Little Indians by Michelle Good ($20.89; amazon.ca)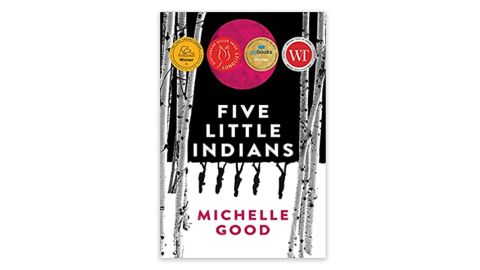 Cree author Michelle Good's Five Little Indians might have only been published last year—but it has become an instant best-seller and has also been awarded the Governor General's Literary Award for Fiction. The heart-wrenching story offers readers a look into the lives of five residential school survivors as they try to navigate life in Downtown Eastside Vancouver while attempting to outrun the trauma they endured at the church-run residential school.
The Glass Hotel by Emily St. John Mandel ($20.00; amazon.ca)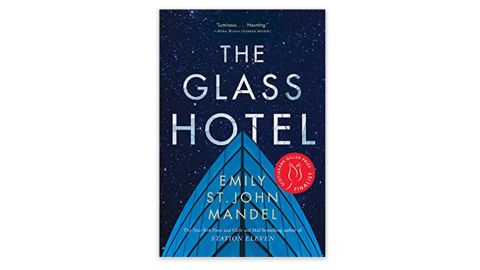 New York Times bestselling author Emily St. John Mandel is back with yet another captivating page-turner. The Glass Hotel offers a captivating account of white collar crime, ghosts—both literal and figurative—and delusion that comes with moral compromise and the things strangers will do for money.
A Tale for the Time Being by Ruth Ozeki ($20.00; amazon.ca)
Written by American-Canadian author Ruth Ozeki, A Tale for the Time Being takes readers on a journey through the past and present as novelist Ruth comes across a Hello Kitty lunchbox that has been washed ashore after a devastating tsunami; containing artifacts and journal entries from sixteen-year-old Nao, a lonely Japanese student who poured her heart into her journal to escape her classmates' incessant bullying.
Em by Kim Thúy ($20.95; amazon.ca)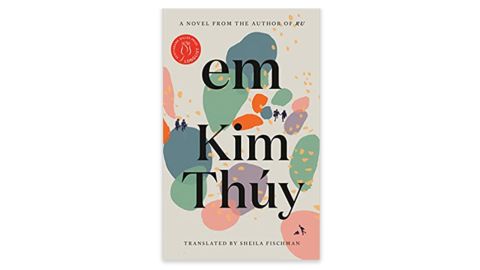 Vietnamese-born Canadian writer Kim Thúy won the Governor General's Award for French-language fiction with her first novel, Ru, and since then has published five more works of fiction and one cookbook—all of which have been translated into English. Thúy's latest novel, Em, follows a young boy living in the streets of Saigon while trying to care for an abandoned baby of an American soldier during Operation Babylift, which evacuated thousands of biracial orphan babies from Vietnam in 1975.
Non Fiction
Made-Up by Daphne B. and Alex Manley ($20.64; amazon.ca)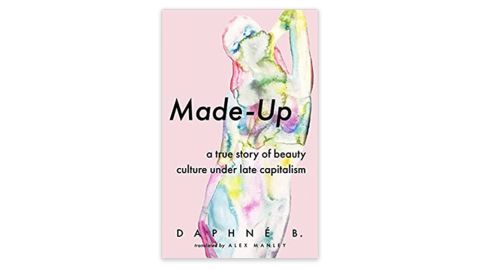 The beauty industry is both a wonderful way to escape the present reality and an in-your-face reflection of the state of capitalist society and false binaries. In Made-Up—first published in French as Maquillée—author Daphne B. and translator Alex Manley wrestle with consumerism, beauty culture, and how it is that make-up can be both a transformative tool for personal expression and a problematic part of modern society in tandem.
Can You Hear Me Now? By Celina Caesar-Chavannes ($20.00; amazon.ca)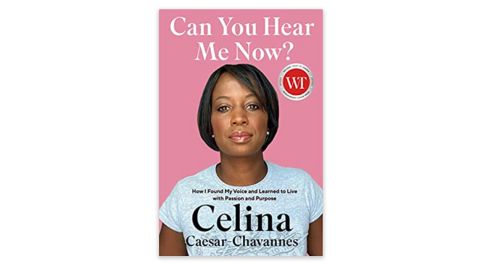 Part memoir, part leadership book, Can You Hear Me Now? comes as a poignant selection of musings and learnings from Celina Caesar-Chavannes, the first Black person elected to represent the federal riding of Whitby, Ontario. The confessional is equally powerful and honest—and offers an unfiltered look at what it means to be a Black woman in Canadian politics.
An Embarrassment of Critch's by Mark Critch ($28.29; amazon.ca)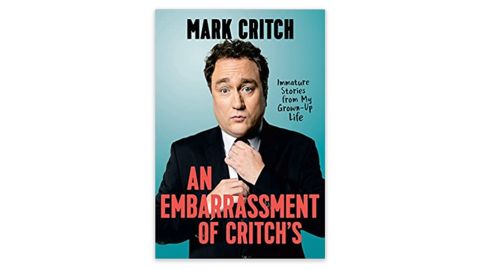 Trying to find the right gift for the comedy lover on your list? Mark Critch's latest An Embarrassment of Critch's: Immature Stories From My Grown-Up Life might be just the ticket. The author and star of CBC's This Hour Has 22 Minutes offers readers a hilarious look into the Canadian comedy and political landscape—including behind-the-scenes moments with Justin Trudeau, Stephen Harper, and even Pamela Anderson and Robin Williams.
Beyond the Trees by Adam Shoalts ($21.78; amazon.ca)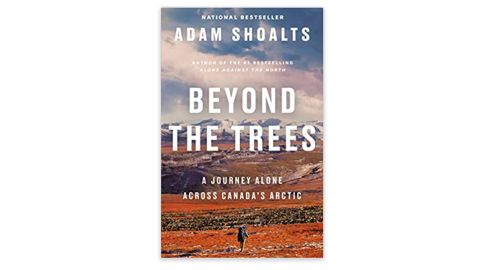 Beyond the Trees by Canadian author and adventurer Adam Shoalts takes readers across the rugged Canadian landscape—from the Yukon to Nunavut—as Shoalt navigates the wilderness on a solo trip fueled by an insatiable taste for adventure and wonder. The trek was considered to be a near-impossible feat to achieve on one's own and as such offers a beyond riveting adventure memoir that'll keep readers hooked until the very end.