Outdoor Voices has long been one of our top picks for activewear, loungewear and even outdoor gear. Case in point: the CloudKnit collection, which is a range of extremely soft hoodies, tops and pants that are perfect for lounging in. The collection just got even better too: Now through Dec. 16, it's all 30% off with our exclusive code. When you get to your cart, just add CNN30 to apply the discount.
We've picked out some of our favorite CloudKnit items from the site so you can stay cozy in the cold. Don't wait to start shopping: There are a few great gifts and stocking stuffers available if you're looking to round off your holiday gifts too.
All Day 7-Inch Short ($40.60, originally $58; outdoorvoices.com)
Perfect for lounging and napping, these 7-inch shorts are basically the socially acceptable version of the well-loved boxers you wish you could get the mail in. One thing those boxers don't have, though? An internal phone pocket like these bad boys.
All Day Shrunken Crew ($54.60, originally $78; outdoorvoices.com)
A slightly shrunken version of your favorite crewneck sweatshirt, this cropped one is just a little lighter in density and a little closer to the body in fit.
All Day Hoodie ($61.60, originally $88; outdoorvoices.com)
Drapey and soft, this "All Day" hoodie might just be an all-week hoodie before you know it. Or grab another color or two to break up the days from the lineup while it's on sale: There are two cool takes on gray, plus a heathered blue and a soft black.
All Day Sweatpant ($61.60, originally $88; outdoorvoices.com)
Billed as "the softest sweats you'll ever wear," we'll happily keep wearing these day in and day out, just in case we should ever come up against their equal (seems unlikely). They exist somewhere in the middle ground between jogger and legging, which to us is perfection. A fit designed for men with a little more room in the legs is also available for the same price.
All Day Tank ($41.60, originally $52; outdoorvoices.com)
Whether you're doing Pilates in the living room or just chopping a tomato in the kitchen, this all-day tank will get you through the day — and then some. It pairs perfectly with your favorite hoodie too.
All Day Long-Sleeve Wrap ($47.60, originally $58; outdoorvoices.com)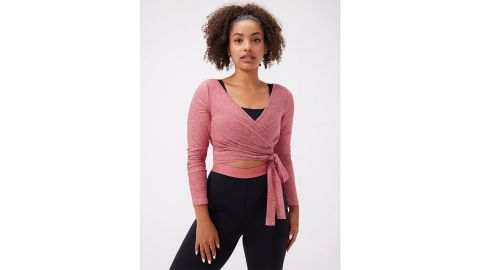 Perfect for before and after your studio classes, this wrap keeps you warm for going between car and classroom, and it'll make you feel perfectly swaddled in its super-soft fabric and with its adjustable tie.
All Day Crop Tank ($33.60, originally $48; outdoorvoices.com)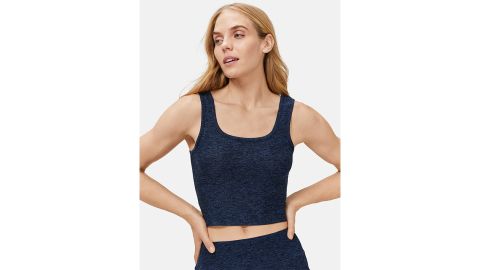 The perfect cross between a sports bra and your favorite tank top, this cropped tank is brilliantly layerable for chillier days.