In pictures: Bob Dole lies in state
Updated 5:08 PM EST, Thu December 9, 2021
Jabin Botsford/Pool/Getty Images
Former Senate majority leader and 1996 Republican presidential nominee Bob Dole is lying in state in the US Capitol Rotunda on Thursday.
Dole died Sunday, December 5, at age 98. He had announced in February that he was being treated for advanced lung cancer.
Arriving in Washington at the dawn of the Kennedy administration, Dole served for 27 years as a US senator from Kansas, including two stints as the Senate majority leader, though he might be best known for his unsuccessful run as the Republican presidential nominee against Bill Clinton in 1996, his third attempt at the White House. He also served as President Gerald Ford's running mate in 1976 after Nelson Rockefeller declined to stay on as vice president.
His funeral will be held Friday at the Washington National Cathedral.
Photos: Bob Dole lies in state
Photos: Bob Dole lies in state
Photos: Bob Dole lies in state
Photos: Bob Dole lies in state
Photos: Bob Dole lies in state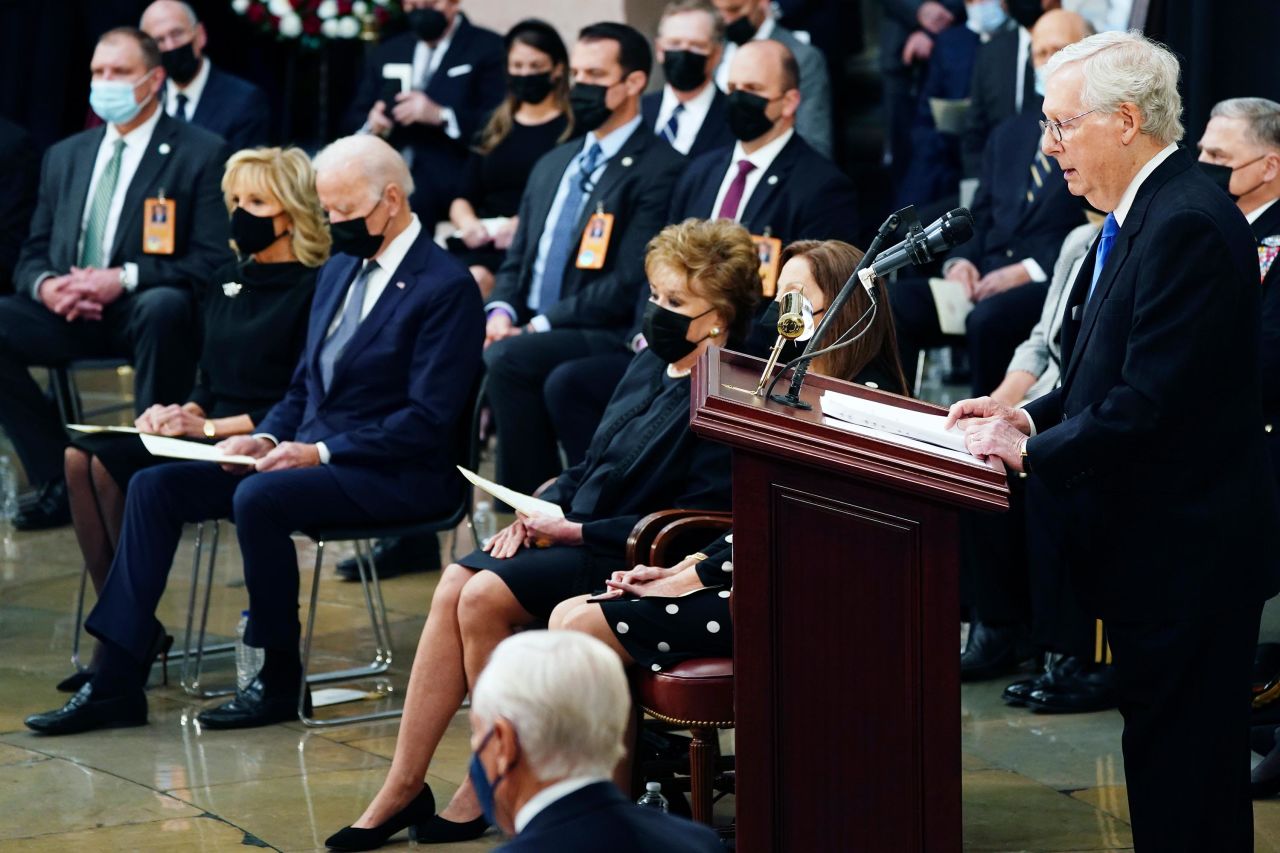 Photos: Bob Dole lies in state
Photos: Bob Dole lies in state
Photos: Bob Dole lies in state
Photos: Bob Dole lies in state
Photos: Bob Dole lies in state