Get '5 things' in your inbox
If your day doesn't start until you've gotten up to speed on the latest headlines, then let us introduce you to your new favorite morning fix. Sign up here for the '5 Things' newsletter.
It's Groundhog Day, and according to tradition, we'll get six more weeks of winter if furry Phil sees his shadow. Shadow or not, forecasts are showing a powerful storm brewing that threatens to bring a potentially crippling combination of snow and ice across much of the US. More than 90 million people are currently under winter weather alerts from the Rockies to New England.
Here's what you need to know to Get Up to Speed and On with Your Day.
(You can also get "5 Things You Need to Know Today" delivered to your inbox daily. Sign up here.)
1. Ukraine
Pfizer and BioNTech said they are seeking US Food and Drug Administration emergency use authorization for their Covid-19 vaccine for children ages 5 to 11. If authorized, this would be the first Covid-19 vaccine for younger children. What does that means for children and their parents? Here are some questions and answers. The move towards vaccinating this age group comes as the US appears to be turning a corner in the pandemic with fewer hospitalizations and increased vaccinations. One expert acknowledged the progress but said he felt "we're still in two Americas" – a reference to differing vaccination rates regionally – and another expert warns gaps in those rates still could hinder the country's progress. Globally, the true effects of the pandemic are still being registered. People with learning difficulties died from Covid-19 at a rate nine times higher than the general population during the first wave of the pandemic in the UK, according to a new study. And despite the reopening of some of the world's major business hubs, Hong Kong is still stuck in limbo, after it prioritized opening to China over the rest of the world. 
2. Coronavirus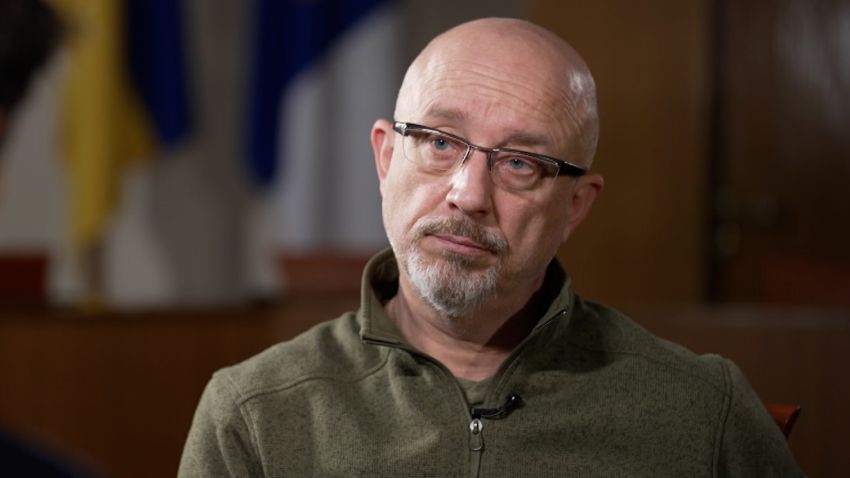 'Do you believe Russia will invade?' CNN asks Ukrainian minister
The Senate voted 50-48 Thursday evening to extend the nation's debt limit through early December after Democrats and Republicans reached a deal to avert economic disaster following weeks of partisan deadlock over the issue. Eleven Senate Republicans broke ranks to vote with all Democrats to overcome a filibuster so that the debt ceiling deal announced earlier in the day could move forward. The House will next have to approve the extension before it can be sent to President Joe Biden for his signature. An aide familiar with negotiations told CNN that the deal is to increase the ceiling by $480 billion, which is how much the Treasury Department told Congress it would need to get to December 3. Treasury Secretary Janet Yellen said that the debate over the US debt ceiling amounts to "flirting with a self-inflicted crisis" but that everyone "breathed a sigh of relief" after Democrats and Republicans reached a deal. However, it does not resolve the underlying partisan stalemate over the issue. It merely delays the fight until another day.
3. Build Back Better
Top Pence aide cooperating with January 6 committee
4. HBCU threat
Lawmakers approach deadline to avoid government shutdown
5. Ecuador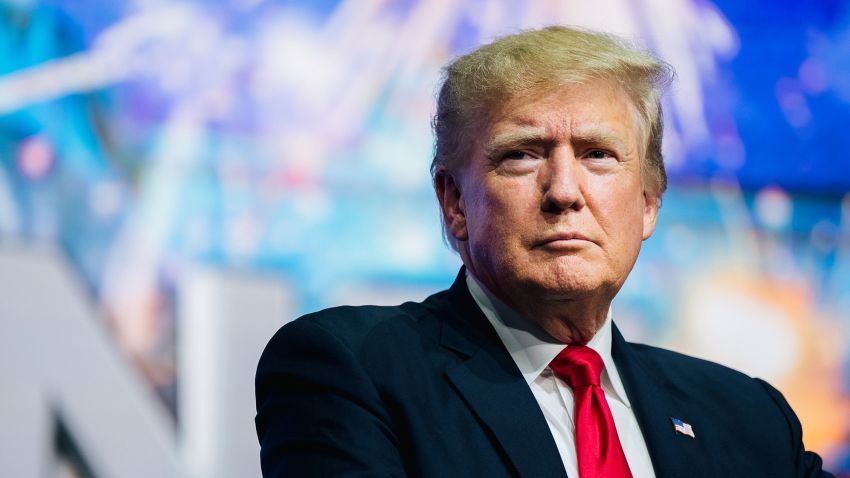 Signature Trump policy to restart thanks to court order
In the coming weeks, Ghana's parliament is set to debate a draft bill – framed in the guise of "family values" – that seeks to introduce some of the harshest anti-LGBTQ laws on the African continent. The prospect of it passing is pushing the country's LGBTQ community into the shadows. LGBTQ Ghanaians have been left asking how things got so bad, so quickly, and Western diplomats say they have been caught by surprise. But what one Ghanaian activist calls a "homophobe's dream bill" has deep roots in Ghana's religious community. It also found key inspiration from a US ultra-conservative group with Russian ties.
BREAKFAST BROWSE
Andrew Lloyd Webber bought a dog because 'Cats' was so bad
2021 was a good time to expand your social justice vocabulary. 
New 'Harry Potter' reunion trailer is here
"Harry Potter and the Comfort Watch."
Instagram will now tell users when to take a break from using the app
It could be a helpful reminder, or people could just keep scrolling anyway – just a a little guiltier afterward. 
KFC is testing a new 'Capitol City Mambo' wing sauce in three regions
Washington, DC, friends will recognize this one. The rest of you are in for a delicious ride. 
DoorDash thinks speedy grocery delivery is the future
And if you've ever had a sudden and intense hankering for one specific food and just can't leave the house to get it, you'll agree. 
IN MEMORIAM
2021 Kentucky Derby winner dies at track
TODAY'S NUMBER
17
That's how many coal ash ponds are in the US, according to a CNN analysis of data compiled by Earthjustice. Coal ash, the byproduct of burning coal, is known to be toxic, and industrial facilities and utilities often store the waste in so-called "ponds," ostensibly to keep it from endangering the surrounding environment. But experts worry that hundreds of these ponds could actually be contaminating groundwater and waterways, doing untold damage to humans and the environment.
TODAY'S QUOTE
Police found a collection of more than 8,000 items of Nazi memorabilia on Tuesday at the house of a pedophile suspect in Rio de Janeiro, Brazil. It contained a variety of items from the Third Reich period, such as official's uniforms, flags, insignias, coins, medals, images of Adolf Hitler, guns and ammo from the Nazi regime, according to Rio de Janeiro Police Chief Luis Armond.
White House press secretary Jen Psaki, who announced yesterday that the Biden administration will engage in a diplomatic boycott of the 2022 Beijing Olympics. 
TODAY'S WEATHER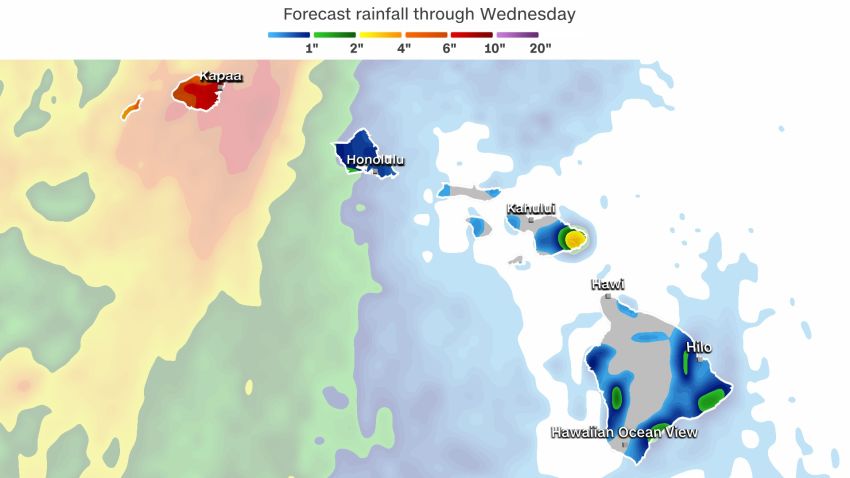 Hawaii flooding continues for the western islands
Check your local forecast here>>>
AND FINALLY
100-hour tiramisu
Every October, some 40 million red crabs on Christmas Island scuttle down to the shore to do a little crab canoodling and make some babies. It is, unsurprisingly, quite a sight. (Click here to view)