PUMA is known for stylish, classic sneakers, but the brand that started with revolutionary track shoes is going back to its athletic roots with new training collections. PUMA has dedicated sport collections that are perfect for outdoor running or training, pushing limits in the gym or practicing yoga. Shoes aren't the only stellar performance product; the training section offers a wide range of apparel and accessories for day-to-day gym, yoga or general fitness needs. PUMA workout gear and training equipment lets you own your workout with top technology. And it's not all performance; collaborations with brands like GOOP, Liberty and First Mile ensure you're looking great while working hard. Because strength is in style.
Turn heads and reach new feats with the PUMA training collection. Here are some of the brand's top picks for gear and apparel:
Women's training and gym
You'll find something for everyone in the PUMA women's sportswear collection. From the latest high-tech training shoes to performance-designed leggings, tank tops, tees, hoodies and more, check out these hot products.
PUMA x GOOP Women's Training Track Top ($79.99; puma.com)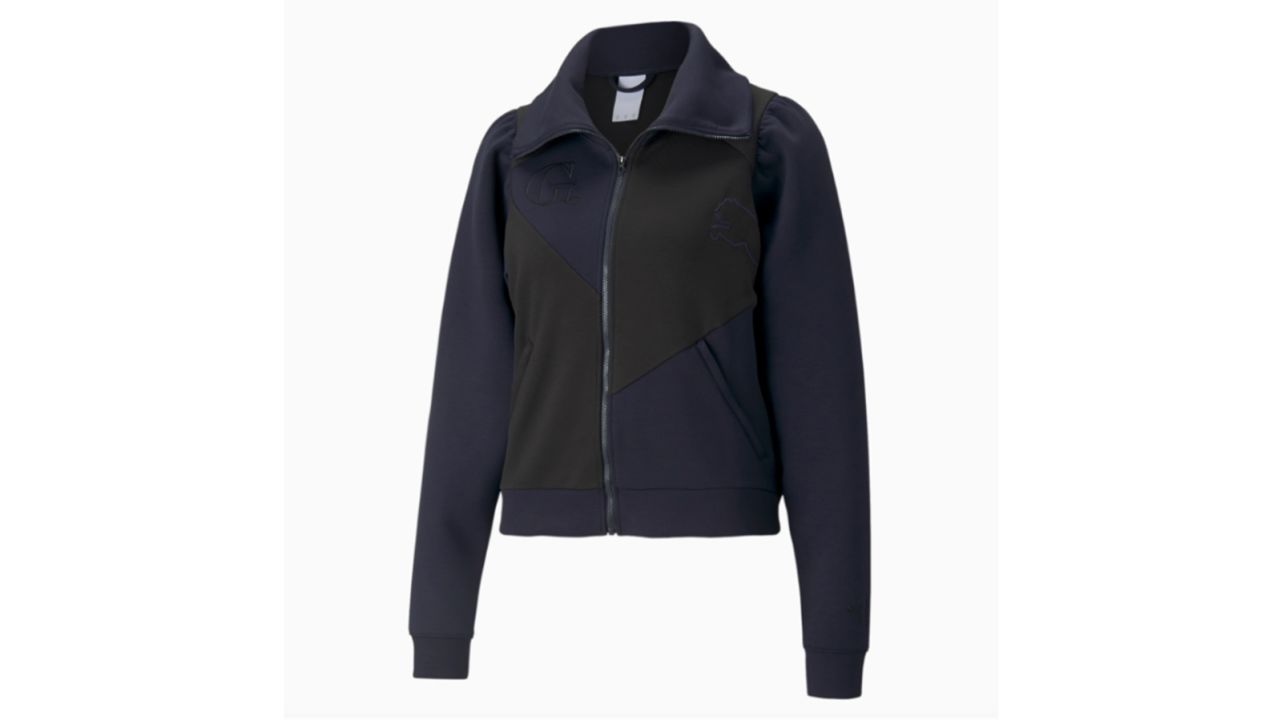 The Women's Training Track Top is a great example of PUMA's innovative fabric application. Moisture-wicking is key to keeping you comfortable and dry throughout any workout. Add GOOP's impeccable styling and you've got a winner.
PUMA x FIRST MILE High Waist 7/8 Women's Training Leggings ($44.99; puma.com)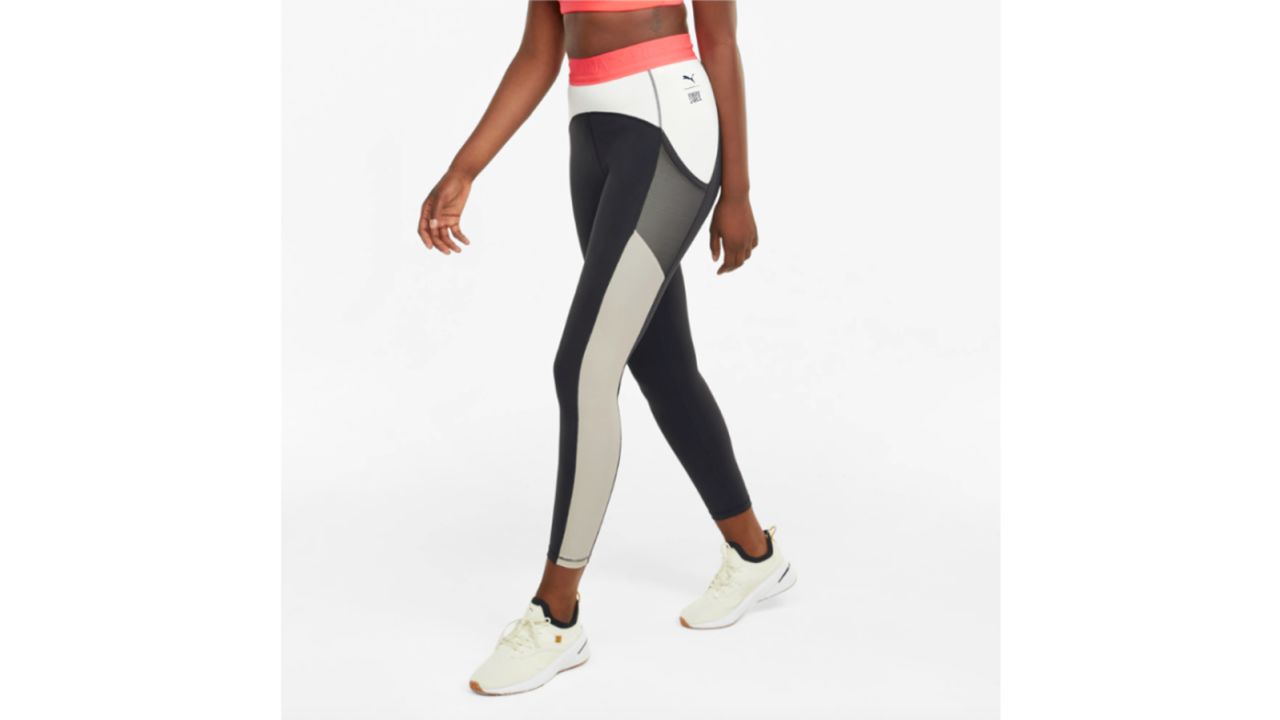 The best thing about leggings? Comfort. PUMA understands this; its leggings are finished with super-stretchy elastic waistbands, breathable mesh inserts and flatlock stitching for freedom of movement. These bad boys are also ultra functional; they feature integrated pockets.
PUMA x LIBERTY Forever Luxe Women's Training Tank Top ($39.99; puma.com)
Workouts beware: PUMA tees and training tanks are ready to rock. They come in a variety of fits, from ultra relaxed to fitted and streamlined like the Forever Luxe Training Tank. Opt for classic colors, bold prints or feminine floral accents from fashion favorite Liberty.
Pro Daily Training Backpack ($44.99; puma.com)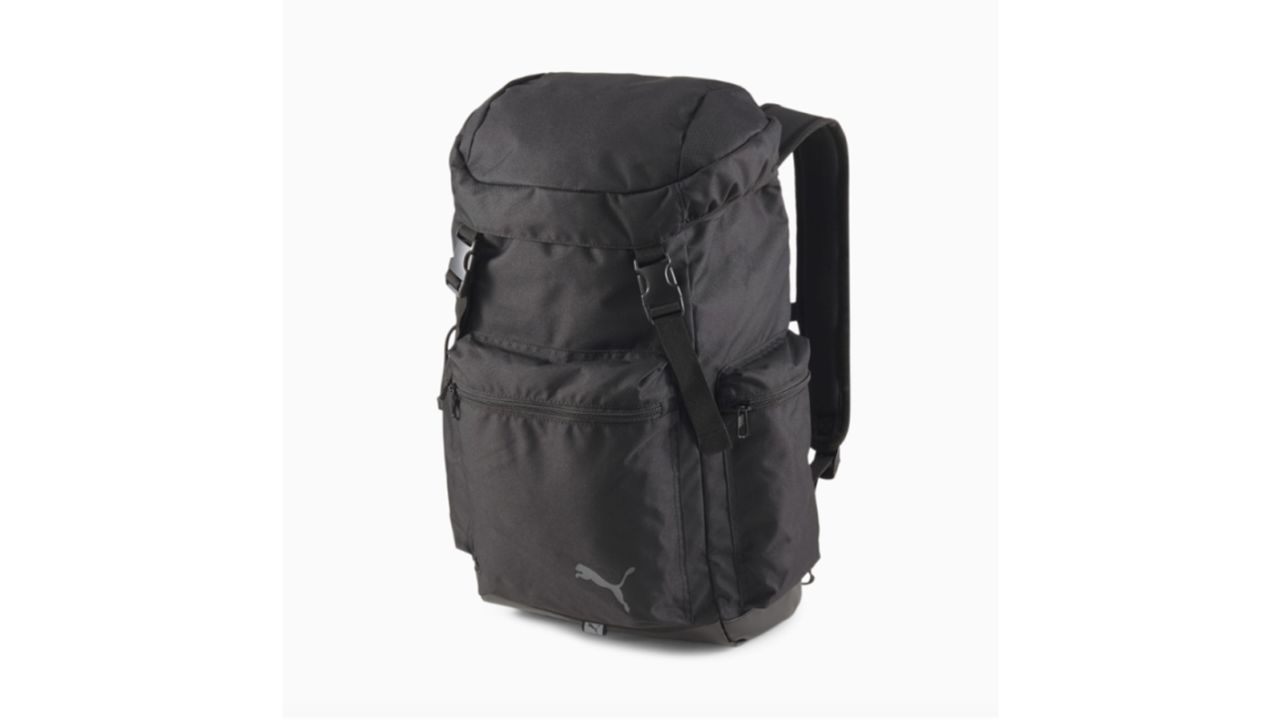 PUMA isn't just clothing and shoes; there's also plenty of gear for the grind. Backpacks, totes, duffel bags and shoppers round out the sports apparel range. The Pro Daily Training Backpack is a top pick, thanks to its stylish functionality. There's plenty of space for workout essentials and a separate secure compartment for valuables.
Men's training and gym
Crush your workout goals with the latest in training shoes and apparel from the PUMA men's collection.
FUSE Training Shoes ($90; puma.com)
PUMA training shoes are designed to dial up your performance level to the max. The FUSE style provides premium cushioning and PUMAGRIP traction to intensify your workouts. Whether you choose a low-profile silhouette or a powered-up chunky pair, PUMA shoes will help you reach and surpass your next fitness goal. Available in five colors, including the eye-catching Intense Blue-Future Blue.
PUMA x FIRST MILE FT Men's Training Pants ($44.99; puma.com)
Rep, rest, repeat. PUMA's innovative men's training pants keep you cool during your workout and warm through your recovery. Lightweight, durable PUMA x FIRST MILE training pants are the perfect blend of performance and functionality. Winter workouts are a breeze with thermal insulation. Bonus: You'll feel good about wearing gear made from recycled material.
CLOUDSPUN BND Short Sleeve Men's Training Tee ($29.99; puma.com)
The perfect base layer, PUMA's CLOUDSPUN BND training tee features an ergonomic cut to let you move with ease. Moisture-wicking PUMA fabric keeps you comfortable and dry during workouts. Toss on a statement training jacket and you're ready to crush your goals and set new ones…in style.
Everyone needs a little boost with winter workouts, and PUMA's top-notch performance gear can provide that extra motivation. PUMA has the training apparel, accessories and gear you need to crush your goals and look good doing it.