It's tempting to snuggle up inside and hibernate when the weather gets cold. But Canadians know that winter can be long — and if you're serious about your health and fitness goals, you need to stick to your routine throughout all four seasons.
Still, you might need to make some changes to accommodate the colder weather. A new pair of running shoes, yoga pants or a supportive sports bra can feel like a little treat to motivate you to get outside and exercise this winter.
Whether you're planning on skiing, snowshoeing or hiking the winter trails, or you just want to stay toasty and comfortable on your commute, we've got the best picks for winter sportswear.
Underwear and base layers
Fusta Long-Sleeve Shirt ($100; indyeva.com)
Start with your base layer and build warmth. Choose this colourful, hooded long-sleeve shirt from Montreal-based company Indyeva and add on layers as the temperature dictates. You'll wear it all season, as it maintains its shape and quality wash after wash.
Aoraem Men's Winter Thermal Underwear ($39.99; amazon.ca)
The four-way stretch in this thermal set allows you to move freely whilst staying warm. The material also wicks away sweat to keep you feeling comfortable while you work out. If all else fails, the superhero-like design makes you look like you already have a six-pack!
Icebreaker Merino Women's Sprite Racerback Sport Bra for Hiking, Merino Wool (starting at $56.71; amazon.ca)
The merino wool blend in this sports bra helps to create warmth underneath your layers as well as provide support while you exercise. The easy pull-on design and racerback is comfortable against the skin, no matter how hard you push yourself.
Coats and jackets
Team Canada 22 Transformable Parka Vest COC Logo ($368; shop.lululemon.com)
Feel your patriotism swell as you get into the team spirit with Lululemon's line of Team Canada merchandise, including this incredibly warm parka vest designed with removable sections so that you can adapt it to any weather.
Men's Nike Sportswear Windrunner Hooded Windbreaker ($145.99; amazon.ca)
Keep on running outdoors through sleet or snow with this retro-inspired windbreaker that emulates the style of the original from 1978. Remember to dress in layers with smart fabrics that wick away sweat and then top with a water-repellent jacket like this one to stay dry.
Eddie Bauer Men's EverTherm Down Jacket (starting at $327.99; amazon.ca)
With the right gear and the right clothing, you can continue enjoying outdoor pursuits and challenging trails throughout the winter. This jacket is made from a quilt-free Thindown material that creates a slim silhouette and delivers exceptional warmth. It is temperature rated down to 4 degrees with low activity and minus 26 degrees with moderate exercise.
Running shoes
Yaktrax Walk Traction Cleats for Walking on Snow and Ice (starting at $20.46; amazon.ca)
Turn any pair of running shoes into winter winners with Yaktrax cleats. They grip on snow and ice, helping you to explore further in any weather. The ultra-lightweight design means you can toss them in your bag so you're prepared should the weather take a turn, or even to prevent slips or falls on city streets on your way to work.
Women's UA HOVR Infinite 3 Storm Running Shoes ($170; underarmour.ca)
Don't let those slushy early days of winter keep you indoors. With these running shoes from Under Armour, you can run right through showers and puddles, thanks to the water-repellant zippered upper. They also connect to your UA MAPMYRUN account to analyze your race metrics.
Nike React Miler 2 Shield ($180; nike.com/ca)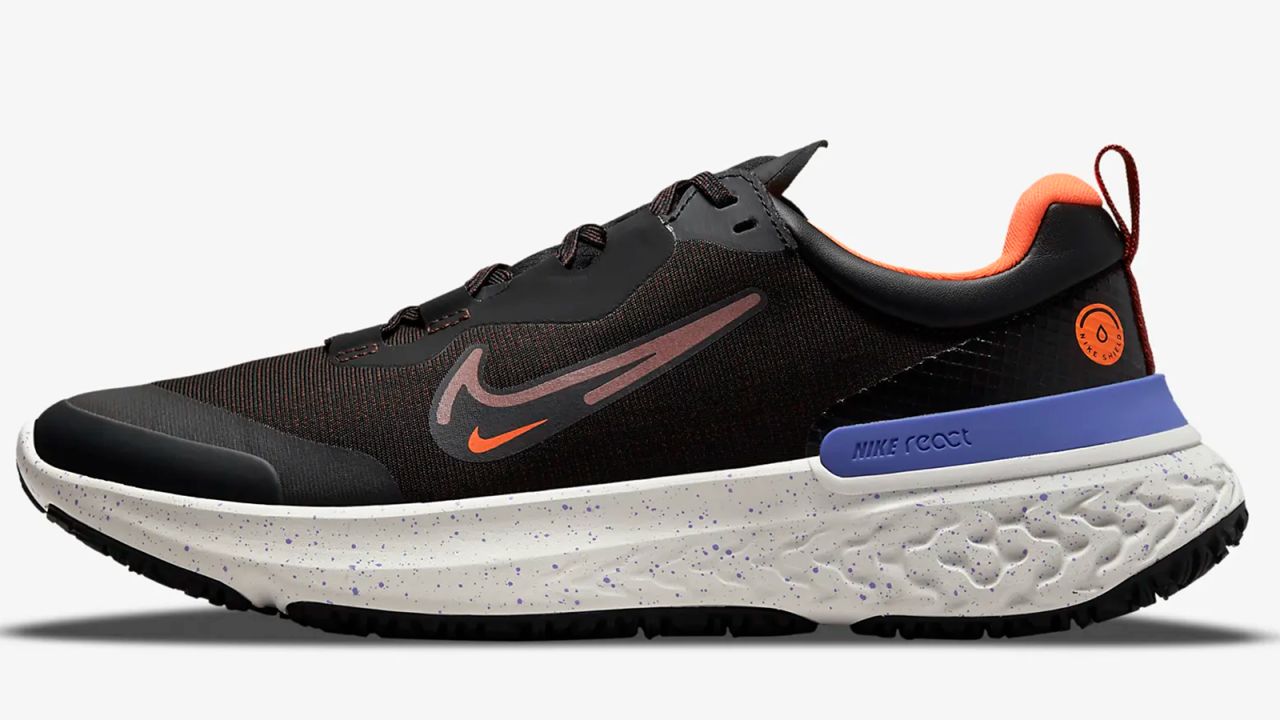 Choose these performance running shoes featuring a weatherized coating to help you log your miles no matter how wet and cold it gets outside. The traction on the soles was inspired by car tyres and will grip on tight to prevent slips on slick streets.
Columbia Women's Newton Ridge Plus Hiking (starting at $96.90; amazon.ca)
If you prefer to get your steps in the wilderness, make sure you have a sturdy pair of trekking boots that can cope with snow and ice. With these boots, you can expect all-day comfort, slip-free traction and superior grip on all terrain. The waterproof mesh and leather material offers durability and comfort.
Winter pants
Men's ColdGear Infrared Pants ($110; underarmour.ca)
The revolutionary technology in the ColdGear design products locks in body heat to keep you warm, while the water-resistant feature repels rain and even light snow to let you play longer. Who says golf season has to end once the leaves have fallen?
Under Armour Men's Armour Fleece Twist Pants (starting at $56.53; amazon.ca)
Whether you're exercising outside, layering them under snow pants when skiing or snowshoeing or just lounging around the house, these fleece sweatpants are the ultimate in cozy comfort. Available in five colours, including grey, blue and white.
FitsT4 Thermal Fleece-Lined Cycling Tights (starting at $44.99; amazon.ca)
Stay toasty warm in these fleece-lined and water-resistant running pants. They feature a side and rear pocket to stash your phone, keys and ID to keep safe and in contact while you train. They also have zippers at the ankle to help get them off quickly and you in the shower after a long run or exercise session.
Winter accessories
Handlandy Lightweight Running Gloves ($18.80; amazon.ca)
Keep your hands warm on even the coldest runs with these running gloves that feature a fluorescent colour design for added visibility. They have a thermal lining and four-way stretch for extra comfort too. The touch-screen-compatible finger grips mean you'll still be able to access your phone to change music tracks or check your running stats without having to remove the gloves.
Rockbros Winter Cycling Skull Cap Men's Windproof Thermal Helmet Liner ($19.99; amazon.ca)
If you're still riding your bike right through winter, keep your head and ears warm with this thermal helmet liner. It doesn't just offer warmth, though, as it keeps your hair and sweat out of your eyes, it's an added safety feature on winter rides.
Joeyoung Women's Running Ear Warmer Ponytail Fleece Headband ($15.99; amazon.ca)
Beanies and toques keep your ears and head warm but can make it uncomfortable to wear your hair in a ponytail. This clever ear warmer has a cutout perfectly designed to slide your ponytail through, eliminating the problem! It's available in three colours, including pink, black and dark blue.