A version of this story appeared in CNN's Pop Life Chronicles newsletter. To get it in your inbox, sign up for free here. Tell us what you'd like to see more of in the newsletter at entertainment.newsletter@cnn.com.
Who are you?
Yes, it's a deep existential question, but I would argue that it's one from which so much about us springs.
We live in an era where there is much debate, discourse and division over identity politics.
That's why I find the timing of some of the new entertainment releasing this week so timely and interesting.
Three things to watch
'Passing'
This film, adapted by writer-director Rebecca Hall from the famed 1929 novel of the same name by Nella Larsen, won raves at this year's Sundance Film Festival.
Tessa Thompson and Ruth Negga star as two Black women who can "pass" as White, with each of them choosing to live on opposite sides of the color line during the height of the Harlem Renaissance in late 1920s New York City.
The former childhood friends are reunited via a chance encounter, and their lives both become more complicated as they intertwine.
The story was all the more intriguing to me, given that my book club recently read "The Personal Librarian" by Marie Benedict and Victoria Christopher Murray. It's a fictitious retelling of the life of J.P. Morgan's personal librarian, Belle da Costa Greene, an African American woman who passed and rose to great heights.
"Passing" is currently streaming on Netflix.
'Belfast'
Another film that is already garnering award season buzz is "Belfast."
Written and directed by Academy Award nominee Kenneth Branagh, this film is reportedly partly based on his own childhood in Northern Ireland.
It tells the poignant story of a boy growing up in the late '60s during The Troubles in that country, when there was devastating violence between the Protestants and Catholics of the land.
The movie hits theaters Friday.
'Mayor Pete'
Pete Buttigieg has made history.
The former aspiring Democratic presidential nominee became the first openly gay US Cabinet member with his appointment as secretary of transportation in February.
"Mayor Pete" documents how he navigated national politics as a member of the LGBTQ+ community, bolstered by his staff and those closest to him including his husband.
Come for the politics, stay for the humanity with this documentary that starts streaming Friday on Amazon Prime.
Two things to listen to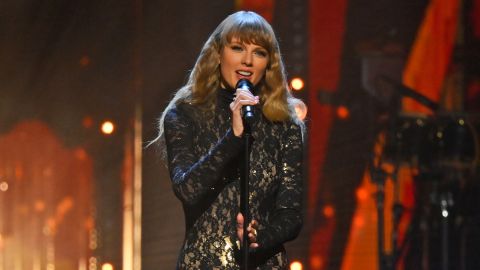 Taylor Swift refused to be beaten.
Because of that and the battle over her masters, we get to enjoy her 2012 "Red" album all over again — with a twist.
Swift is rerecording her album to get around that nasty battle over who controls her older music, and the Swifties couldn't be happier.
That's because the singer-songwriter seems intent on not just preserving her musical legacy, but also improving upon it.
"Red (Taylor's version)" is out Friday.
You can't keep a good performer down.
Rod Stewart is releasing his thirty-first studio album (yes, you read that correctly), titled "The Tears of Hercules."
If anyone understands strength, it's Stewart, who at 76 has had some health challenges, including cancer and some complicated orthopedic issues that required surgery.
But look for him to go on tour for the album, which is out Friday.
One thing to talk about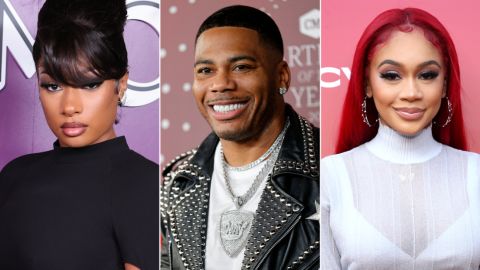 What is up with rappers and fast food chains?
Restaurant chains have linked up with some of hip-hop's best and brightest to promote their food.
Taco Bell has Lil Nas X, Burger King has enlisted Nelly to promote its meals, and McDonald's has had deals with Travis Scott and Saweetie.
The latest is Megan Thee Stallion and her Hottie Sauce at Popeyes.
I'm going to theorize that this is all about capitalizing on the artists' dedicated — and mostly young — fan bases. Allow me to also declare this is a hip-hop battle, akin to the chicken sandwich war.
Rather than picking sides, I plan on just enjoying everyone's food.
Bonus: Speaking of actual celebrity beefs, Snoop Dogg and Eminem have now reconciled. But there are other feuding Hollywood stars who never kissed and made up. Check out the latest episode of my show Pop Life Pop Off! in which I sound off with CNN's Audrey Irvine:
Something to sip on
What happened last weekend at the Astroworld Festival is not only a tragedy, but also a cautionary tale that should remind us that, as life gets back to "normal," it's still very fragile.
Concerts and festivals have been some of the events many of us have most looked forward to during the pandemic.
And while Covid-19 is still here, vaccines have made many less fearful of attending big events like the Houston festival put on by Travis Scott.
Authorities are still investigating what caused the crowd surge, eight deaths, and dozens of injuries. It's now part of what is unfortunately a sad history of deadly music events.
So as we seek to get out more and return to the things we love, please remember to stay safe and always be aware of your surroundings.