Editor's Note: Dean Obeidallah, a former attorney, is the host of SiriusXM radio's daily program "The Dean Obeidallah Show" and a columnist for The Daily Beast. Follow him @DeanObeidallah. The opinions expressed in this commentary are his own. View more opinion articles on CNN.
Green Bay Packers star quarterback Aaron Rodgers typically makes headlines for his outstanding plays on the field. Earlier this year, he was named the NFL's MVP of the year for the third time in recognition of his remarkable performance in the 2020 season, and before Sunday's loss to the Kansas City Chiefs, Rodgers' Packers were tied for the best record in the league. To achieve that success, Rodgers has not only shown an amazing level of talent but also true leadership.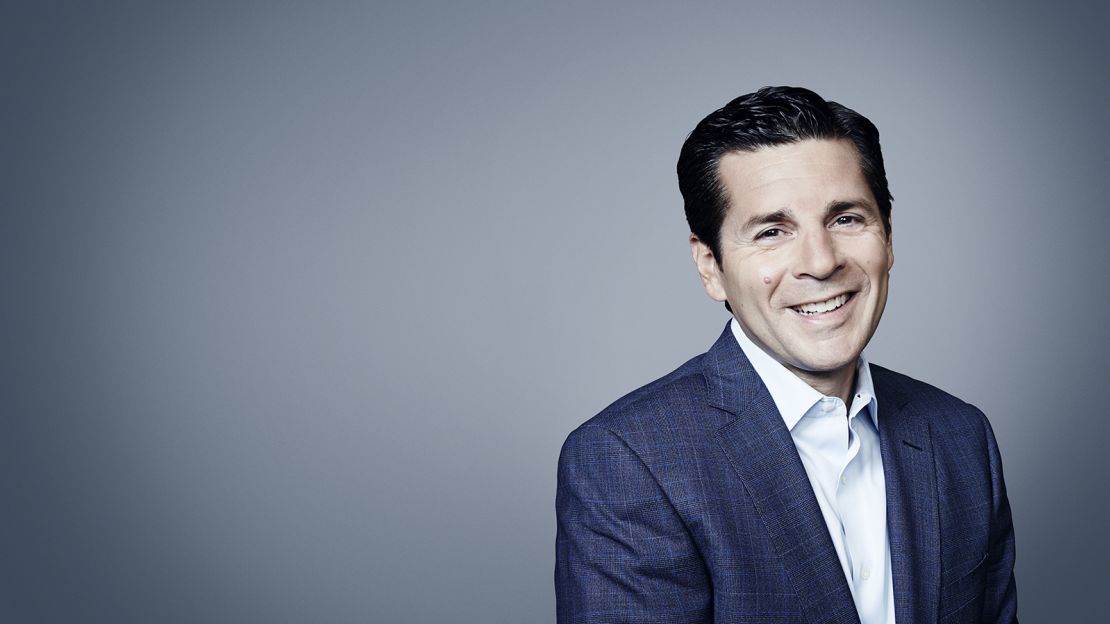 In jaw-dropping contrast, Rodgers' response following the news last week that he was unvaccinated and contracted Covid-19 has been the opposite of a strong leader. While appearing on SiriusXM's "The Pat McAfee Show" on Friday, he lashed out at critics as a "woke mob," spewed medically unsound concerns on Covid-19 vaccines and failed to apologize for seemingly misleading people in August that he had been vaccinated.
"At the time, my plan was to say I'd been immunized; it wasn't some sort of ruse," Rodgers said."I believe strongly in bodily autonomy and the ability to make choices for your body, not to have to acquiesce to some woke-culture-crazed group of individuals who say you have to do something," although he did note that he has followed the protocols for unvaccinated players to a T.
Rodgers' reaction to the fallout has been more akin to the Trumpian tactic of refusing to take responsibility for past wrongs and instead attacking one's critics. Rodgers should – and must – be better than that, both for his teammates and for his legion of fans who admire him and even see him as a role model.
There's just so much wrong with what Rodgers said on McAfee's show. For starters, Rodgers shared that he's taken medical advice from a comedian. And not just any comedian, but Joe Rogan – the same person who was slammed in April for his inaccurate comments that 21-year-olds shouldn't get vaccinated if they are a "healthy person."
In response to that backlash for his April comments, Rogan – who himself contracted Covid-19 this year – stated "I'm not a doctor," adding, "I'm not a respected source of information, even for me." Yet the 2020 NFL MVP is trusting Rogan for medical advice on how to treat Covid-19, telling McAfee on Friday that he "consulted with a now good friend of mine, Joe Rogan, after he got Covid, and I've been doing a lot of stuff that he recommended."
Rodgers' interview got worse. He raised scientifically unsubstantiated concerns about the vaccine's long-term impact on fertility; falsely claimed "it's a total lie" to say this is a pandemic of the unvaccinated, despite data backing that, and then said he'd been taking "treatments" for Covid-19 that aren't all FDA approved for that use, such as ivermectin. When you are a star NFL quarterback like Rodgers and you are being fact-checked by major publications for multiple misleading or false comments in one interview, it's not a good thing.
The worst of Rodgers' comments came not in Friday's interview but back in August, when the quarterback was asked about being vaccinated. During a press conference before the current season began, a reporter directly asked Rodgers, "Are you vaccinated and what is your stance on vaccinations?" The legendary QB calmly responded, "Yeah, I've been immunized." He then added, "There's guys on the team that haven't been vaccinated. I think it's a personal decision. I'm not going to judge those guys."
I encourage people to watch the one-minute clip of Rodgers' clear and unequivocal remarks in that conversation. Yet when asked about those initial comments on Friday, Rodgers responded: "I didn't lie."
Let's not play games parsing the word "lie." Rodgers knew he was not vaccinated, and his answer in August was clearly designed to give the impression he was. In fact, Rodgers explained Friday that instead of getting vaccinated he had unsuccessfully petitioned the NFL to accept his own homeopathic treatment of increasing his antibodies as an alternative to getting fully vaccinated.
A real leader would have simply admitted his mistake during the interview Friday and apologized. Instead, Rodgers launched an attack on those criticizing him and claimed that he was speaking out before the "final nail gets put in my cancel culture casket."
For the record, the criticism now leveled against Rodgers is called "accountability for past actions," not "cancel culture."
Want to see what a real "woke mob" looks like on the topic of vaccines? Check out what happened Saturday when the Twitter account for "Sesame Street's" Big Bird character posted, "I got the COVID-19 vaccine today! My wing is feeling a little sore, but it'll give my body an extra protective boost that keeps me and others healthy."
In response, some people on the right took to Twitter to slam "Sesame Street" after it tried to protect the health of our children based on science. GOP Sen. Ted Cruz – in his typical over-the-top fashion – accused "Sesame Street" of engaging in "government propaganda," while Fox News' Lisa Boothe tweeted that this was part of "brainwashing" children.
Rodgers has shown us he can be a winner on the field, but he's now disappointingly behaving as a loser off the field – and I say that as someone who has long cheered for Rodgers (as long as he wasn't playing my beloved New York Giants). But just like in the countless games where Rodgers was trailing in the fourth quarter and then led his team to victory, it's not too late for the NFL star to turn things around here.
Rodgers should apologize for his misleading comments suggesting he was vaccinated, and going forward should only share accurate information about Covid-19 and treatment based on science – not the suggestions of comedians. That's what true leadership looks like.