The New York Knicks edged past the Boston Celtics with a thrilling 138-134 double-overtime victory at Madison Square Garden on Wednesday.
Julius Randle and Evan Fournier led the way for the Knicks, with Randle scoring 35 points and new Knick Fournier adding 32 – including a crucial three-pointer in the final minute of the second OT.
Although it wasn't enough to carry the Celtics to victory, Jaylen Brown scored a career-high 46 points – a franchise record for a season-opener.
Impressively, Brown's performance came a day after finishing a week-and-a-half period of isolation having contracted Covid-19.
"I don't know how I did it," said Brown "I spent a lot of time in quarantine, thinking about when I was going to get back out there … I only had 24 hours to prepare.
"My breathing felt irregular but fine for the most part. Towards the end, I could feel my heartbeat through my chest."
READ: How CJ McCollum is using his love of wine to become a different type of trailblazer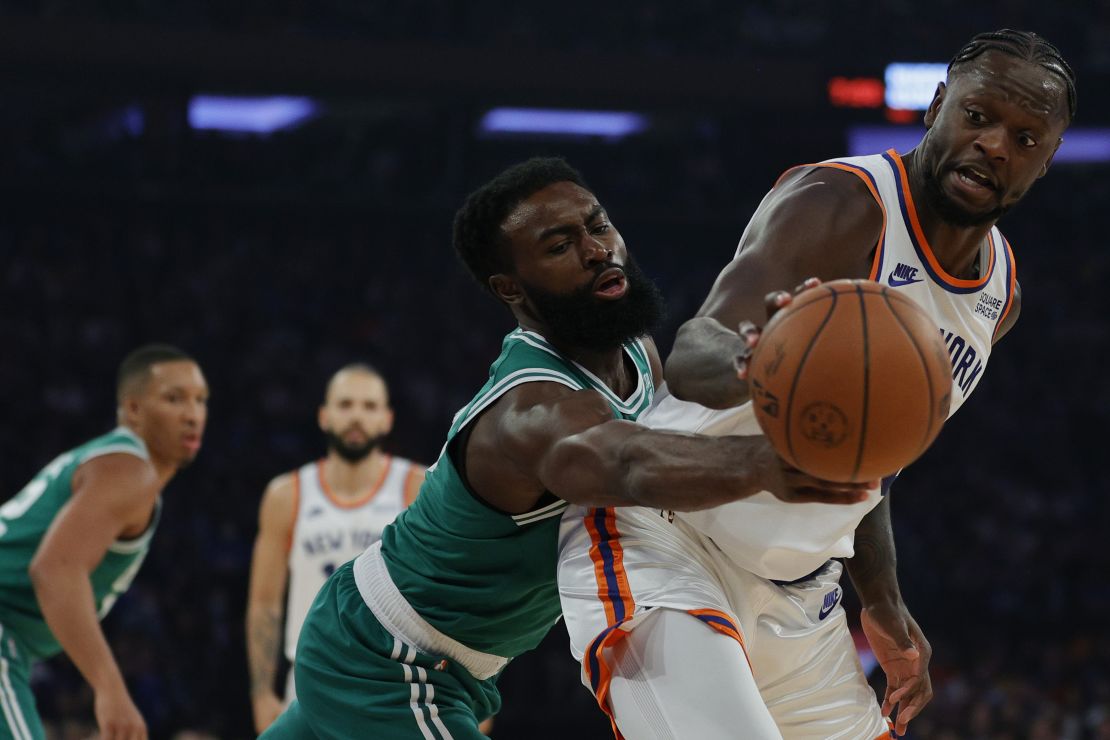 The Knicks had led for much for the fourth quarter, but Marcus Smart's buzzer-beater forced the game into overtime.
With the scores tied at 128-128, the game moved into a second overtime when Fournier gave the Knicks the lead against his former team with a three-pointer before Derrick Rose completed the win.
Visit CNN.com/sport for more news, videos and features
"The good thing is, at the end of the day, we got the win," said Knicks coach Tom Thibodeau.
"We know we've got a lot of work to do, guys stepped up at the end, made plays. They're a load to deal with … but overall, some real good things."
As the NBA season gets underway, the Knicks next play the Orlando Magic, while the Celtics go up against the Toronto Raptors.