As the environment around you transitions into a new season, your mindset of personal style can often transition too. Whether fall weekend getaways or returning to the office are on your agenda this season, chances are you're excited and eager to experience a refreshed wardrobe that defines your own path. If you are seasonally inspired and are conscious about the world around you, The Sak offers consciously crafted bags that are the perfect complement to your style journey throughout the fall season and beyond.
Why is it the perfect complement? It's because The Sak offers bags that are as functional as they are stylish. Its responsibly sourced leather styles are defined by signature handcrafted details, and its hand-crocheted options are made with vegan materials. The Sak's message of making consciously crafted objects that invite touch rings true throughout all of its collections. Its artisanal, handcrafted bags come in a wide range of earthy, natural tones, and each offer a unique interpretation of a relaxed and laid-back style.
Even better, the company is on a mission to reduce its environmental impact. The Sak has made a pledge to become 100% sustainable by 2024 and, to date, has recovered and recycled over 2.7 million plastic bottles to use in the manufacturing process of many of its bags and accessories.
All that to say, The Sak makes bags to feel good about all year round.
Here are a few of the brand's featured favorites that you should have on your radar for fall:
120 Hobo ($99; thesak.com)
The '90s are making a comeback, and whether you want to revisit the nostalgic styles of the decade or you're simply looking for a reliable and comfy purse, The Sak's 120 Hobo delivers.
The Sak's signature bag has actually been around since the '90s and is as ergonomic as it is iconic. The casual everyday bag is hand-crocheted from recycled materials in Bali, which gives it that special artisan feel. The textured design is available in a variety of intricate patterns and colors, including a few that are new for fall such as Nutmeg. The earthy, natural tone is perfect for transitioning your wardrobe to the new season.
Los Feliz Large Tote ($199; thesak.com)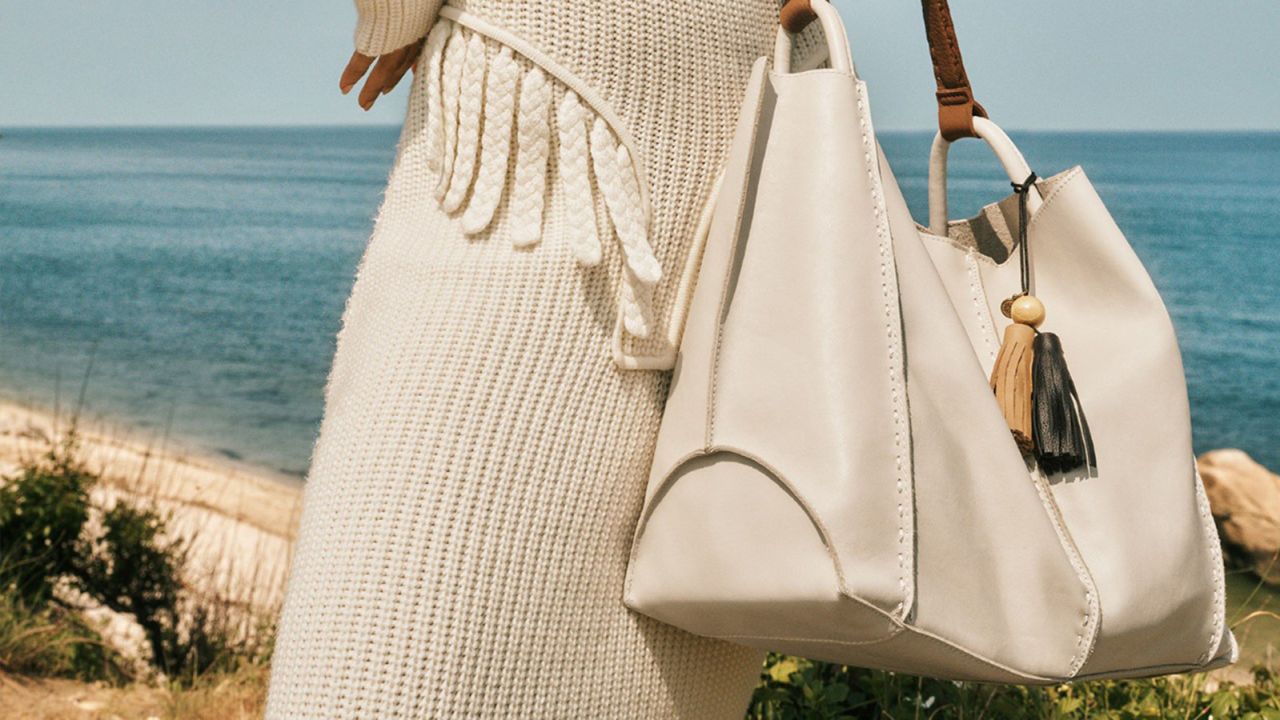 A customer favorite, Los Feliz is The Sak's collection of luxuriously supple, unstructured leather shoulder styles and crossbody bags. The Large Tote Bag, in particular, is the ideal size for a busy fall season ahead.
Slouchy and oversized, this bag offers ample room to haul bulky items in its main compartment and also provides a small inner pocket to securely carry the essentials. Plus, the relaxed, unstructured design paired with the soft leather strap allows this bag to comfortably lay against your body as you tote it around town.
Sequoia Hobo ($139; thesak.com)
Soft and roomy, the Sequoia Hobo fits all of your essentials while looking stylish as it sits on your shoulder. With hand-stitched details and a cute removable key charm, this purse will instantly enhance any outfit.
The Sequoia Hobo comes in a wide range of trendy colors and unique hand-stitched details that have been crocheted, etched, embossed or even laser cut. We have our eyes on the Tobacco Moroccan Lasercut version for its intricate design and warm, earthy tone that's perfect for fall.