Nadia Nadim remembers the moment she fell in love with football.
She was in Denmark when she saw some girls kicking a ball around on a field, uninhibited.
"That's the first time I got to see that girls actually did play football at the schools. And right away, I fell in love with the game," the 33-year-old soccer star tells CNN's Becky Anderson.
"Since then, I've never really left the ball."
Across her prolific 16-year career, Nadim has earned success after success, having represented Denmark's women's football team since 2009.
She recently signed with NWSL club Racing Louisville FC in June on the back of a two year spell with Paris Saint-Germain – where she contributed to the team's first ever league title, finally breaking Lyon's 14-year grip on the championship.
"We won the league for the first time in the club's history and it was amazing. Probably one of the biggest achievements. And then it was time for me to move on and try to find new challenges," she says.
But Nadim's glittering accomplishments are borne from strife.
When she was 11, her father was murdered by the Taliban, and so she was forced to evacuate her birth country of Afghanistan alongside her mother and four sisters.
They fled to Pakistan, before settling in a refugee camp in Denmark.
"My mom sold everything she had. We had found a human smuggler, brought us out to Pakistan. And from Pakistan, with fake passports, we were transported to first, Italy, and then kind of trucked to Denmark," Nadim says.
"I always say it's probably a bit of fate because the refugee camp that I was staying in in Denmark was just beside these amazing football fields and a football club."
READ: 'I was only thinking of staying alive': Nadia Nadim's journey from refugee camp to PSG star … and back
History repeating itself
Despite her harrowing journey, Nadim counts herself lucky that she was able to escape the Taliban's rule as a young girl.
"We were probably among the more fortunate ones," she says.
Images of the last US military planes leaving Afghanistan, and the Taliban subsequently taking over Kabul in August, have triggered "vivid memories" for Nadim.
"Before the Taliban, we had a great life, a safe environment. My mom and dad provided the best life for us possible," she says. "All that time was a life with a lot of fear and really just trying to survive."
As history repeats itself, she says she feels "sad" and "very confused."
"At the beginning, I wasn't really understanding what was happening. It felt like a deja vu. And I've never really thought that we will come back to this," she says.
"I couldn't understand it. And it was upsetting to see how they're gaining more power. And now that they're actually running the country.
"It makes me upset, makes me angry. I don't think they deserve it. I don't think that a terrorist group should have that much power."
'It's so upsetting'
Nadim has recently seen her own story reflected back at her, in the journeys that many Afghan women athletes have undertaken by having to flee their own country, in order to find refuge elsewhere.
Ex-Afghanistan national women's football team assistant coach Haley Carter helped organize an emergency coalition with Khalida Popal, the team's former captain, to airlift 86 Afghan athletes, officials and family members out of the country to safety in August.
"I know the women's football national team, most of them got out," Nadim says of the operation. "I'm happy they did because if they [Taliban] found out that these girls were doing something that the Talibans are so much against, their life will be in danger."
In a similar turn of events, 41 Afghan evacuees, including 25 members of the Afghan girls' cycling team, arrived in the United Arab Emirates on Monday, where they are being processed before traveling to Canada – a journey they made for fear of the treatment they may receive from the Taliban if they were to stay in the country.
The trepidation they feel from existing as women athletes in a Taliban-governed Afghanistan isn't misplaced.
Earlier this month, Ahmadullah Wasiq – deputy head of the Taliban's cultural commission – told Australia's SBS News that Afghan women should not play cricket and other sports in which they would be "exposed."
"In cricket, they might face a situation where their face and body will not be covered. Islam does not allow women to be seen like this," Wasiq said to SBS News.
"It doesn't harm anyone. You were just having fun. You're just enjoying yourself. You're actually trying to improve your health, trying to learn. Why is it a bad thing?," Nadim says when asked about the Taliban's stance on women playing sports.
"I don't understand it. It doesn't make any sense in my brain. And then that's that kind of people who have the power to run a country. What does that say about the country? And where does that leave the country's future? […] It's so upsetting."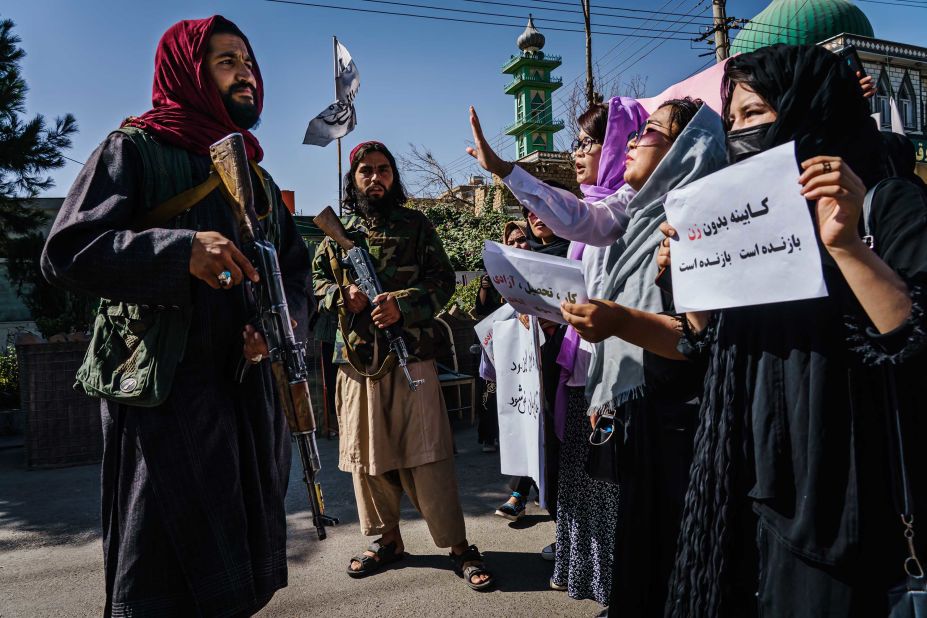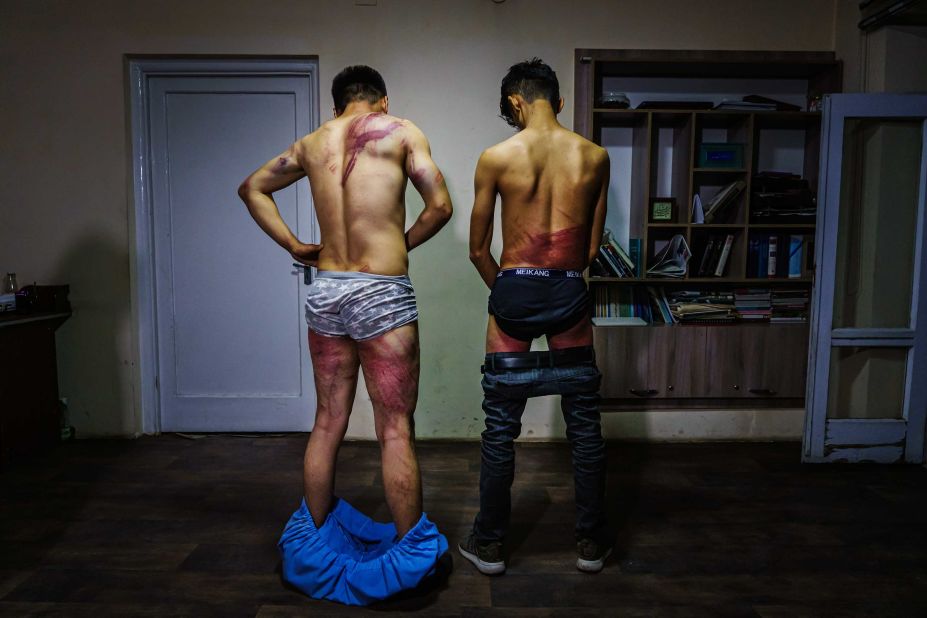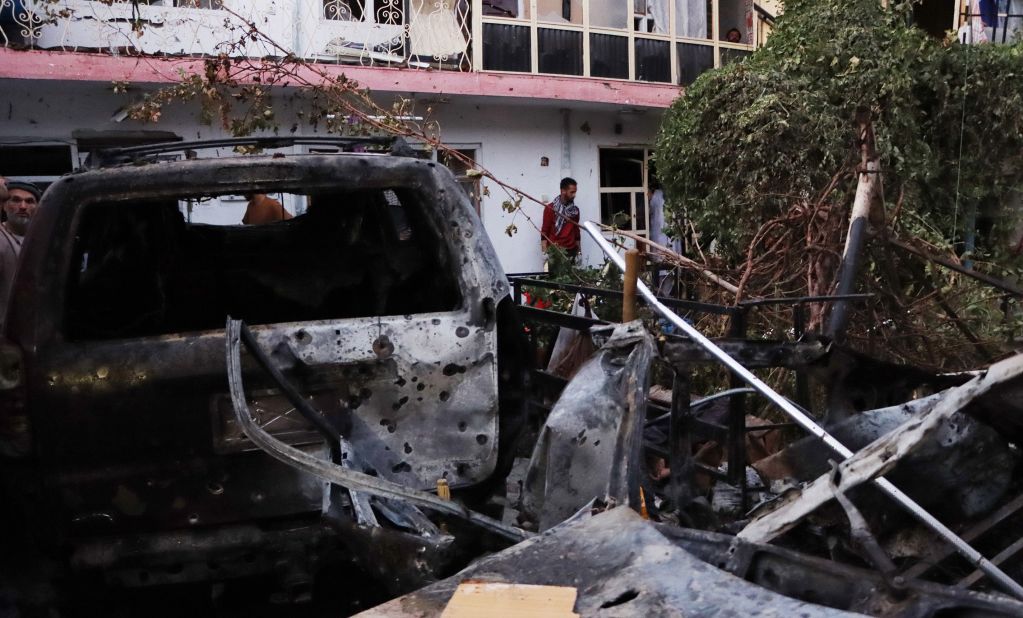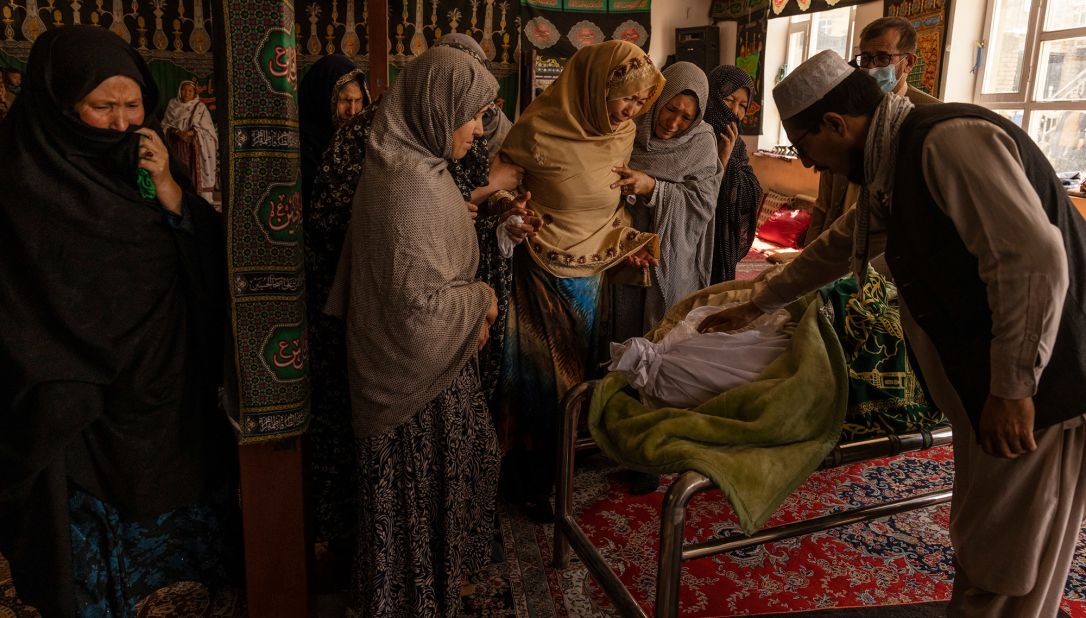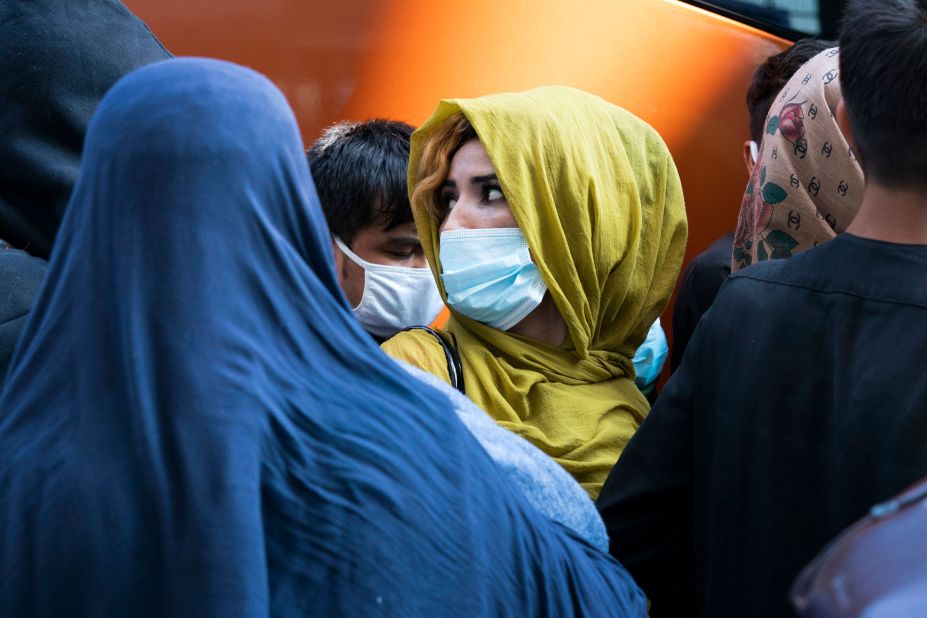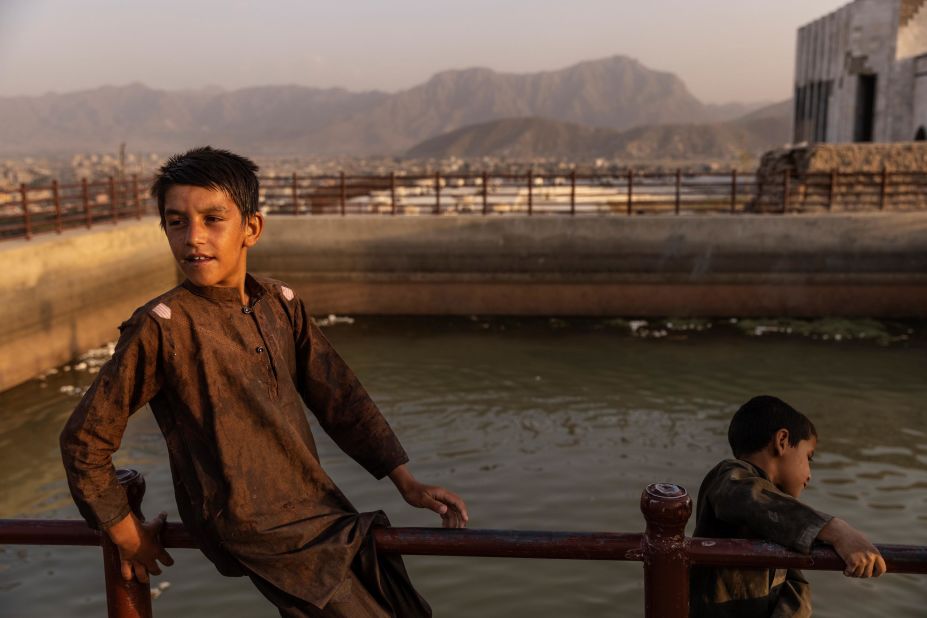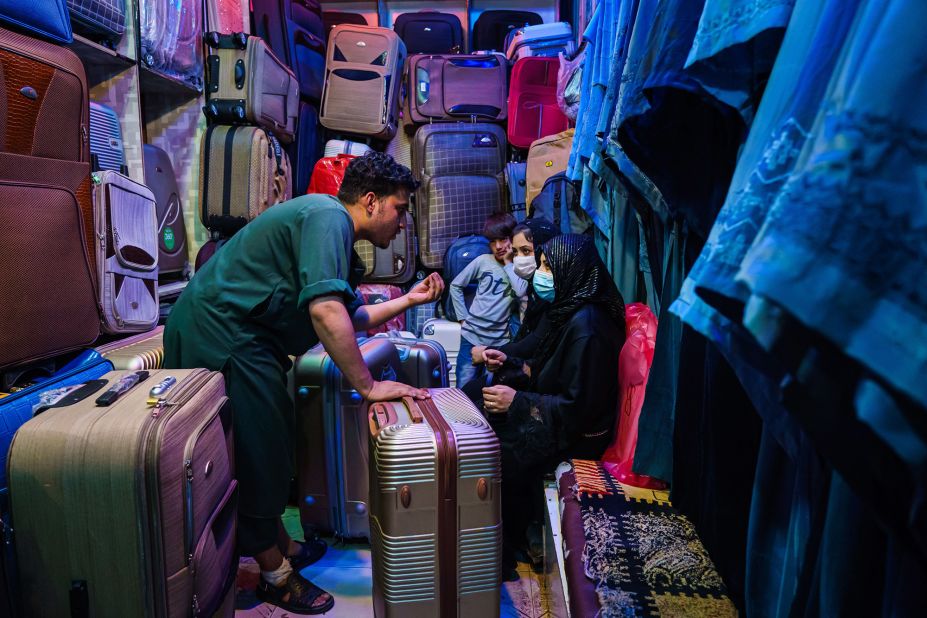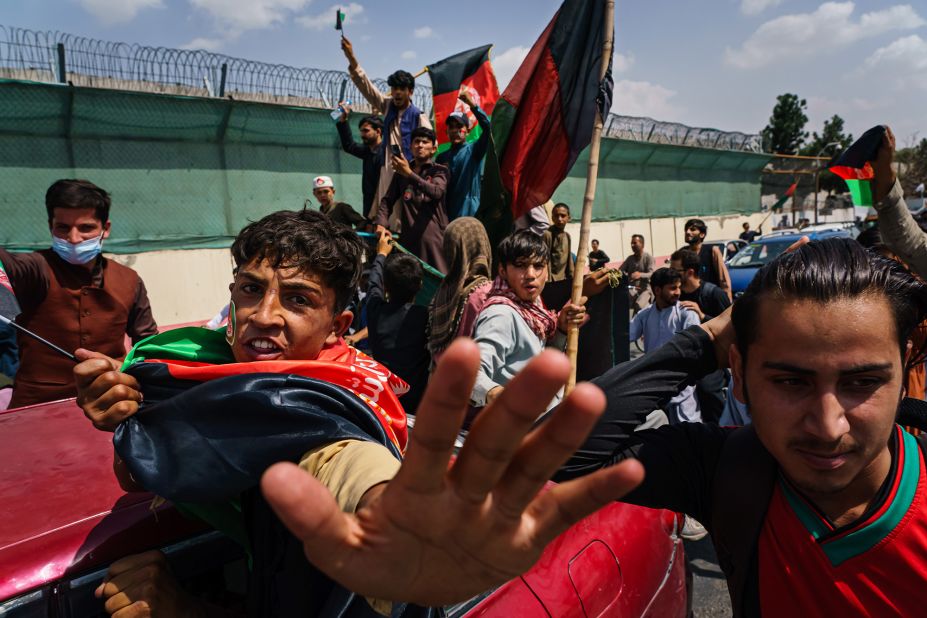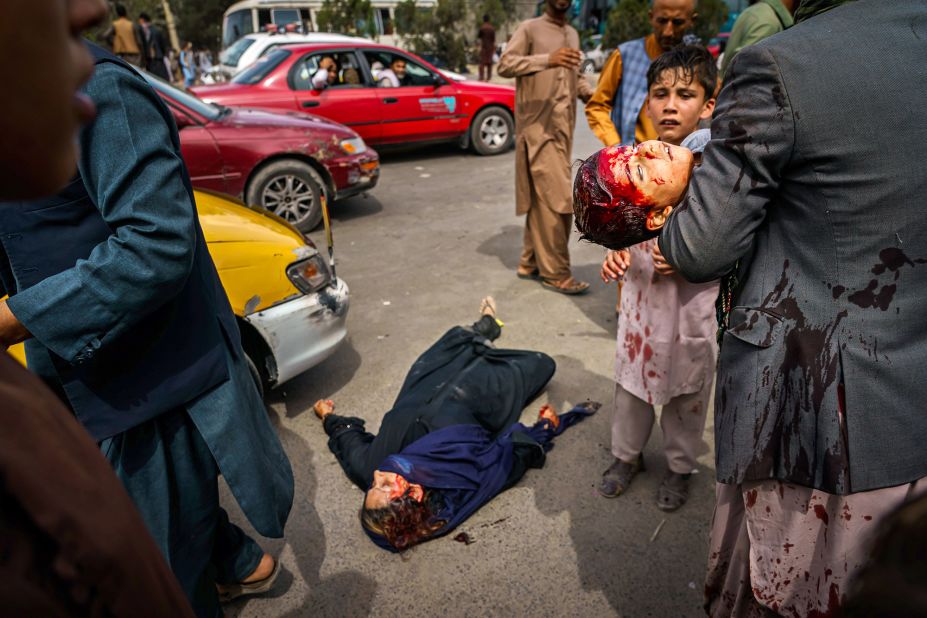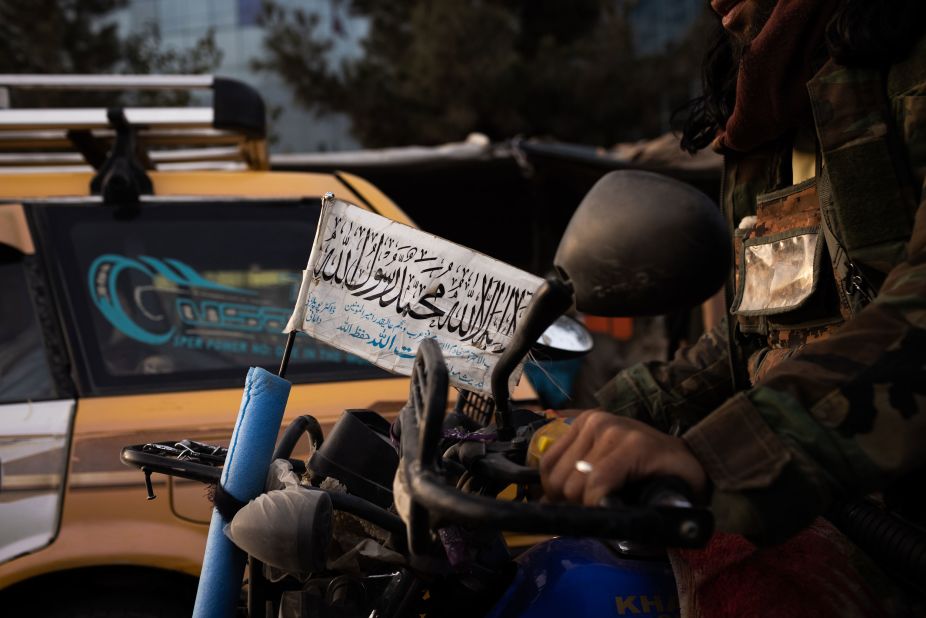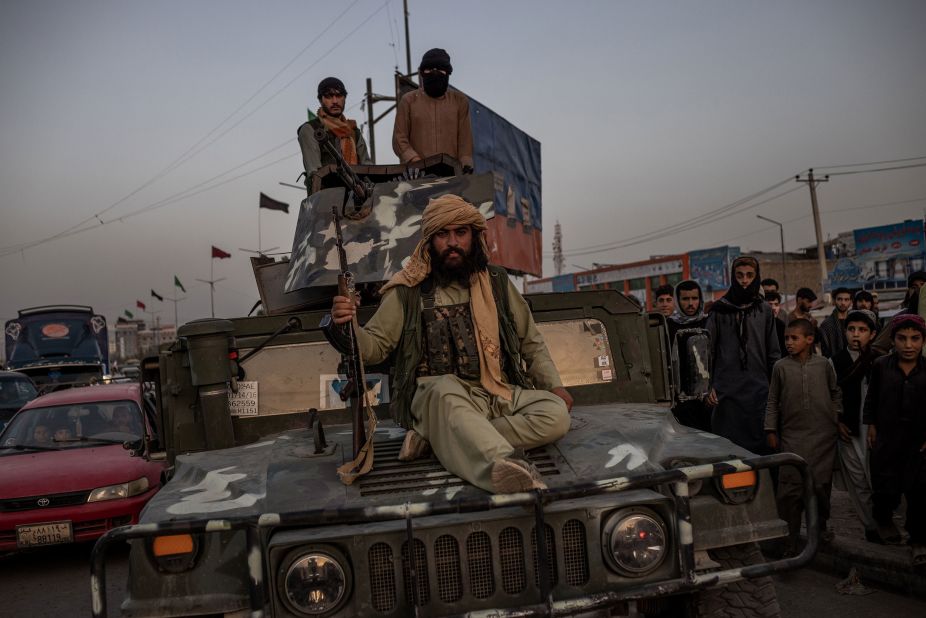 In pictures: Afghanistan in crisis after Taliban takeover
A threat to women's rights
Nadim is aware that for every Afghan woman who has successfully evacuated the country, there are many who are still stranded.
When the Taliban took command from 1996 to 2001, women were prohibited from education and work. After the group was discharged in 2001, women were free to attend university and jobs.
As the Taliban returns to power, critics – including Nadim – have misgivings about whether they will stay faithful to their claims of ushering in a modern regime that is "inclusive" of women.
There were no women named as part of the Taliban's interim government on Tuesday, meaning Afghanistan now joins a dozen other countries where there are no women holding senior government roles.
"I'm scared that it's going to be the same rules they're [Taliban] going to bring back, even though they're saying something different. And that's upsetting to me.
"As I see it for the future of the Afghan women and girls, for me, education. That's something that should be a human right. Everyone should be able to go to school, try to improve their lives. So in that way, I don't understand […] their values and the way they work.
"That's the bare minimum. Being able to go to school, have a voice, saying what you want to say. And I think that's something that's been taken away from them," she adds.
Nadim stands with former Afghan football captain Khalida Popal and her Olympian compatriot, Friba Rezayee, who each spoke to CNN Sport in August about how the Taliban's rise to power signals a threat to women's rights in the country.
"My message to every […] individual and to organizations and to governments is that, just don't forget the women of Afghanistan, they have done nothing wrong and they should not be forgotten like this, and they need support, they need protection," Popal said.
"We will make this through. If nothing else, we will become a resistance group. We will fight for our rights no matter what," Rezayee said.
"If you're not allowed to play music or listen to music, how do you think sports are going to be in the conversation? And again, that's the stuff that I don't understand. What is the point of this? For me, it has nothing to do with religion," Nadim says.
"It's just a bunch of cavemen who are trying to control people by fear. And the way you make them fear is just by making them not have a life. So I don't see any sports in the future in Afghanistan, if it's male or female, unfortunately."
A beacon of light
Despite her prediction, Nadim is determined to be a beacon of light for young women in Afghanistan.
"No matter how hard the times are, one should never lose hope. You always try to feel or think that it's going to change and you're able to change it, with your mindset and your positive attitude," she says.
"But right now, I feel like saying this: it doesn't really hit home because, for me, even when I'm trying to imagine the future, I don't see any lights. It seems very dark.
"The only way I can see them having a future, in terms of where they are actually allowed to do basic stuff, basic human rights, is if the Taliban really loosens up because of the pressure of the international community, or they somehow are removed.
"I'm actually the picture of everything the Taliban don't want their women to be," Nadim adds.
"I'm actually, I mean, I use my speech. I use my voice. I want equality. I want the same rights as the men have.
Nadia Nadim's journey from a refugee camp to PSG stardom
"I express myself on the field, off the field. I think these are some of the values they [Taliban] didn't want women to have."
If her goalscoring record is anything to go by, Nadia Nadim is not in the business of wasting chances.
Approaching her mid-30s, many footballers would be forgiven for having one eye on winding down.
But in spite of all she has endured and accomplished, Nadim is fixed firmly on the future.
Visit CNN.com/sport for more news, features, and videos
"I'm only 33 years old, but I feel like I've lived seven, eight lives. And I feel the way it shaped me is, it's given me this character, this strength that I have today," she says.
"I don't want anyone to go through the same things that I went through, honestly. Not even my enemies. But on the other hand, that was the cards that I was dealt with in life. And I think I've made the best out of it.
"I think also that I'm far from finished. I have so many ambitions, so many goals in life. And I think I'm very driven. I'm involved in this second chance of life. I'm not going to waste it anyway."