For thousands of years, traditional Chinese medicine (TCM) has been used across China and Southeast Asia. Ranging from acupuncture to herbal remedies, its practices have evolved constantly over time – and now, innovators are giving it a high-tech update.
Developed by Singaporean startup AiTreat, "EMMA" is a robot masseuse designed to give Tui Na, a type of TCM bodywork similar to a deep tissue massage, a 21st-century makeover.
Using sensors and 3D vision to measure muscle stiffness, EMMA (which stands for "Expert Manipulative Massage Automation") identifies pressure points and delivers massages to patients to help offer pain relief and relaxation.
"The principle of traditional Chinese medicine is all about personalized treatments," says AiTreat founder and CEO Albert Zhang, adding that EMMA is "highly flexible and customizable."
Ultimately, Zhang hopes that EMMA can create consistent, low-cost massage treatments that can be part of the growing trend of preventative medicine.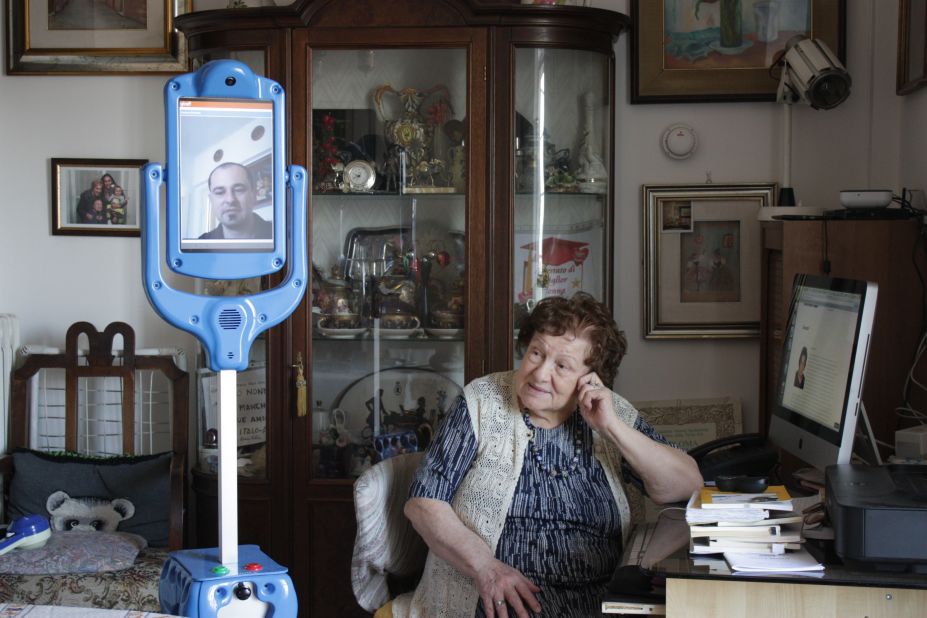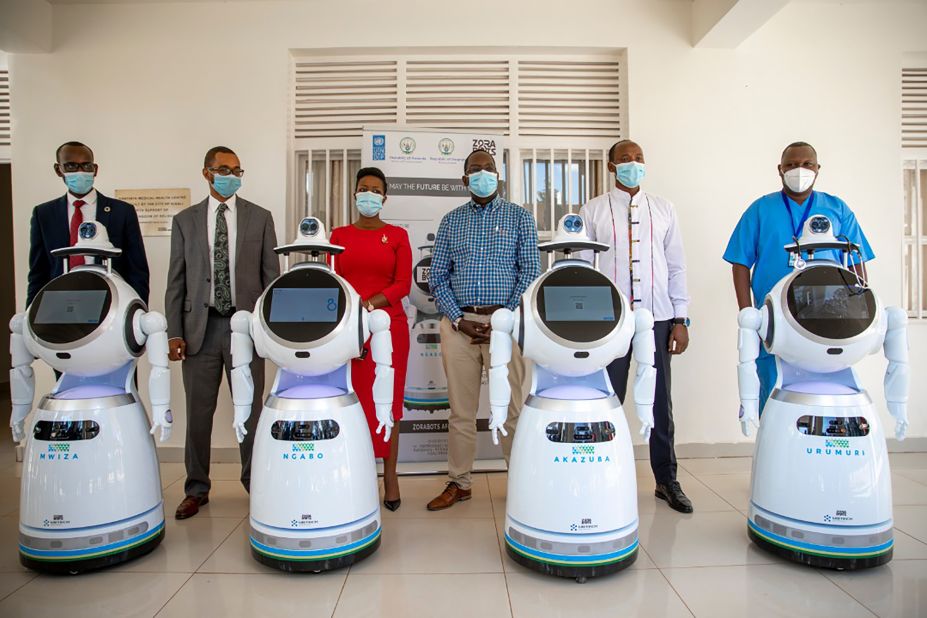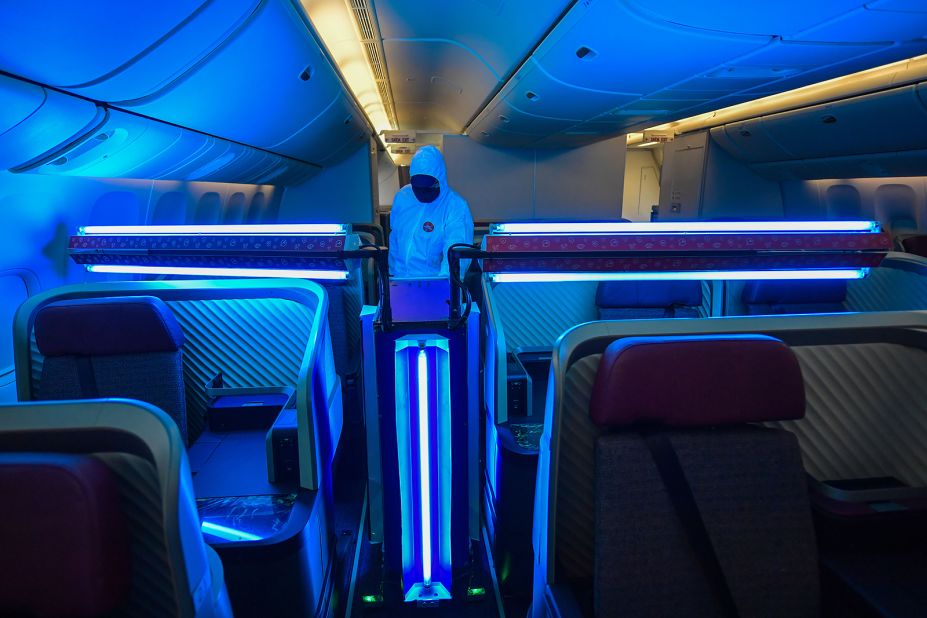 These robots are revolutionizing healthcare
An AI masseuse
In 2015, Zhang founded AiTreat as a spin-out company from Nanyang Technological University (NTU) in Singapore, where he studied biomedical sciences.
A trained TCM physician, Zhang has firsthand experience diagnosing patients and delivering treatments, which he observed were "tedious and repetitive."
With soft-touch treatment modules warmed to a temperature of 38 to 40 degrees Celsius (100 to 104 degrees Fahrenheit), patients lying on the table might not even notice the difference between EMMA and a real-life masseuse – but Zhang doesn't want robots to replace masseuses. Instead, he says that they can help by taking away the back-breaking work massage therapists do every day, and enable them to "focus on the 10% highly skilled part," which can increase their productivity and income while reducing the cost for patients.
"One physician can only see one patient at a time, but with EMMA, the physician can operate two robots and see up to four patients simultaneously," he says.
While TCM practitioners typically undergo years of training before they are accredited, with additional certification for specialized practices such as Tui Na or acupuncture, EMMA's AI system has been trained with thousands of "data points" – bodies of different shapes, sizes and ethnicities – to calculate the meridians and the acupoints in each individual, says Zhang.
As the robot can identify muscle stiffness with its sensors, he says its able to diagnose more holistically; for example, knee pain may not just require a massage on the leg as typically administered, but also the lower back, Zhang adds. EMMA can also administer different types of massages, including sports massages, and a medical robot for physiotherapists is in the works, according to the company.
Currently, Zhang says there are 11 robots deployed at eight different clinics in Singapore, with plans to expand overseas. "We are seeing overwhelming responses from practitioners in the US and China," he adds.
A controversial practice
In 2018, traditional medicine was recognized by the World Health Organization (WHO) in its 11th version of its International Classification of Diseases (ICD-11), a global compendium of disease, diagnoses and treatments.
While traditional medicine is widely used around the globe, there's still a lack of regulation and insurance coverage – and this new recognition could help change that, says the WHO.
"With ICD-11 traditional medicine chapter being implemented, it will enable easier counting of traditional medicine health services and measuring their type, frequency, effectiveness, safety, quality, outcomes and cost, both nationally and internationally," the WHO said in an email to CNN.
But the decision wasn't without controversy, and the medical community has been divided over its inclusion in ICD-11 due to concerns about lack of scientific evidence or data on efficacy. While TCM has had some recent wins – most notably Chinese scientist Tu Youyou, who won a Nobel prize in 2015 for her part in creating an anti-malarial drug from an ancient Chinese remedy – the toxicity of certain herbs, illegal trade of endangered animals, and lack of clinical data have left many medical professionals unconvinced.
This is where technology could prove invaluable to the future of TCM. A 2019 meta study found a growing number of researchers embracing big data and "Internet of Things" technology to help test efficacy and improve patient diagnostics in the ancient practice.
Smartphone solutions
Combining TCM knowledge with technology could be the key to non-invasive, low-cost accessible healthcare, says computer scientist Kun-Chan Lan.
Currently pursuing a PhD in Chinese medicine at the China Medical University in Taichung City, Taiwan, Lan is developing smartphone software that brings together TCM diagnostics with AI to put healthcare in the palm of our hands.
He became interested in TCM around 10 years ago when his mother was diagnosed with lung cancer. "Some TCM treatments, like the stimulation of acupoints, worked well for alleviating her pain from chemotherapy," says Lan, an area currently under study by the National Center for Complementary and Integrative Health in the US.
Using the sensors already built into smartphones, Lan says common TCM biomarkers such as pulse rhythm, the sound of a cough, or tongue color can be assessed using AI to detect early signs of disease or ill-health.
The software he is developing – a 3D modeling system that visualizes acupoints, an AI-powered database that recognizes traditional herbs, and a pulse diagnosis tool – are all in the prototype and early trial phases while they await certification.
Just like EMMA, the apps won't replace expert physicians, but Lan says they can act as a preventative to more serious illness and reduce the time and money spent on hospital visits.
Post-Covid, Zhang says AiTreat plans to pursue clinical trials with EMMA in Germany, China and Singapore to prove the efficacy of the robot and massage therapy.
"I think it's only the beginning," says Zhang. "I can see that with support from the physicians, from different countries, the robot will be better and better, and more and more people will benefit from this robotic technology."