Amazon has just about anything you could possibly want or need — but sometimes, that's the problem. How do you pinpoint the life-changing items when you're met with thousands of search results? How do you find products from noteworthy small businesses when there are millions of sellers in Amazon's online store? Luckily, there's one storefront that highlights innovative products and small companies simultaneously, and it's called Amazon Launchpad.
Amazon Launchpad's mission is to draw attention to big innovation while supporting small brands, startups and entrepreneurs. In other words, it features some of the absolute coolest products with the most inspiring backstories. Think: food storage bags you can use over and over again; tiny, transparent patches that help heal a blemish overnight; foldable reading glasses that fit in your wallet; toys that help teach your 8-year-old kid how to program robots; and a $10 tool that sucks the irritants straight out of a bug bite, no chemicals required. Y'know, the kind of things that you'll actually love, and therefore use on a regular basis.
Amazon Launchpad is full of popular products loved by thousands of customers. Take OLLY Sleep Gummies for example, which use melatonin and calming herbs to help you drift off to sleep, and have earned themselves over 30,000 reviews. Or the iOttie car phone mount, which allows you to secure or remove almost any phone to your dashboard using a single hand and zero hassle. Even the popular TubShroom, which, thanks to its revolutionary 3D design, catches every single hair before you have to call a plumber.
There are thousands more unique products to choose from too, but don't worry — you can sort by product category, or you can browse gift ideas, new arrivals, deals, and popular products. You can also celebrate the businesses behind the products you love when you sort by women-owned, Black-owned, family-owned, sustainability-focused, and more.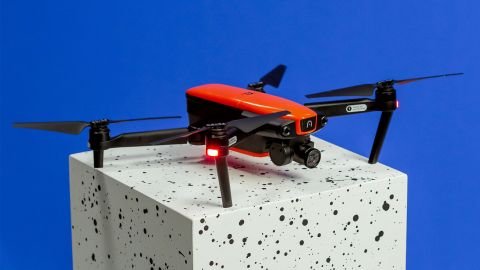 Since its inception in 2015, Amazon Launchpad has helped over 6,000 global startups bring their revolutionary products to a wider audience, but the progress hasn't stopped there. In December 2020, Amazon Launchpad started its US grant program, which awarded 16 small businesses with $10,000 grants — and the finalists are showcased during Innovation Month this August. From here, Amazon customers can vote on their favorite brands, and the winner (named Innovator of the Year) will receive up to $100,000 in additional grants and prizes. That way, these small businesses can focus on expansion and creating the absolute coolest products for you, the Amazon customer.
Basically, if you're looking for a unique shopping experience that supports innovative small businesses, check out Amazon Launchpad. Whether you love one-of-a-kind gifts, revolutionary products that solve real problems or entrepreneurs who are making a difference, Amazon Launchpad makes it easy to find your next "must-have."