More than 12,000 people across eight California counties are currently under evacuation orders due to the 11 wildfires burning in the state, according to the California Governor's Office of Emergency Services.
The majority of those evacuations were caused by the Dixie Fire burning in Northern California. It has forced more than 9,500 people to evacuate across Butte, Plumas, Lassen, and Tehama counties.
Around 39% of residents in Plumas County, California, are under evacuation orders, the Plumas County Sheriff's Office said on Sunday.
The Dixie Fire, which has been raging for 25 days, increased in activity Sunday amid hot, dry and windy conditions, according to Cal Fire. The fire is now the second largest fire in California's history and has burned more than 489,000 acres.
As of Sunday, no deaths were reported in connection with the Dixie Fire and as of Monday, four people who were previously unaccounted for are safe, according to the Plumas County Sheriff's Office.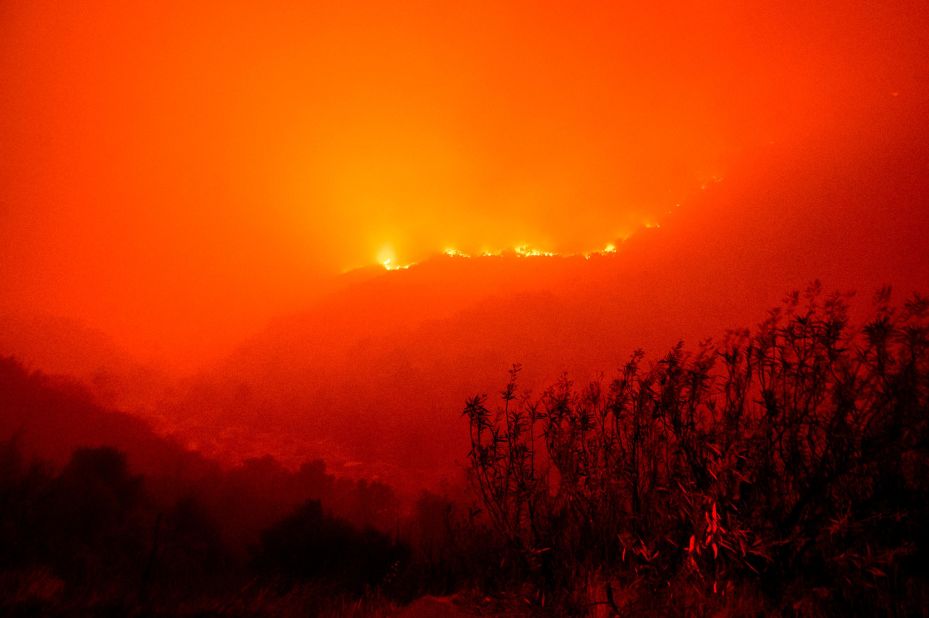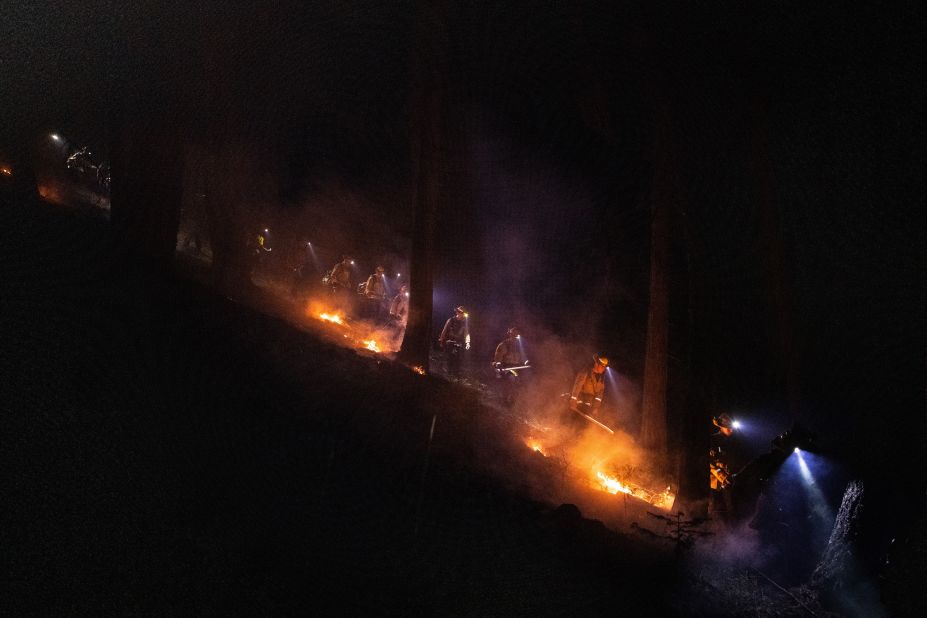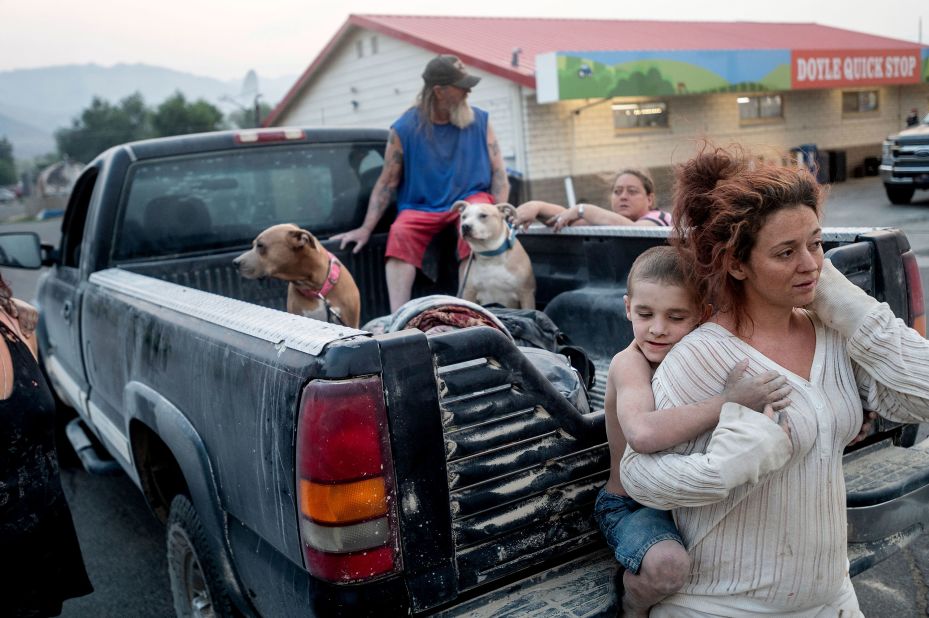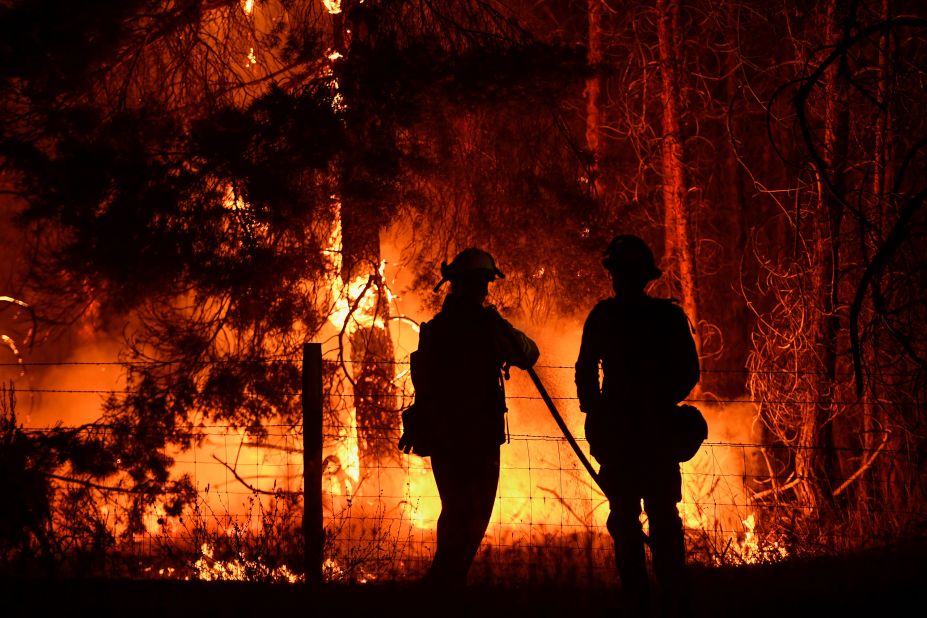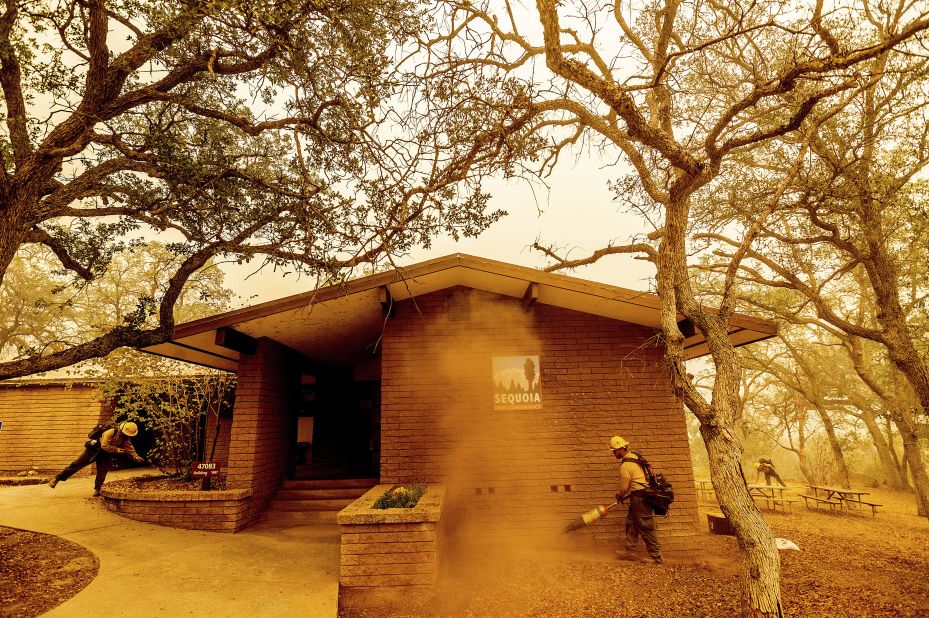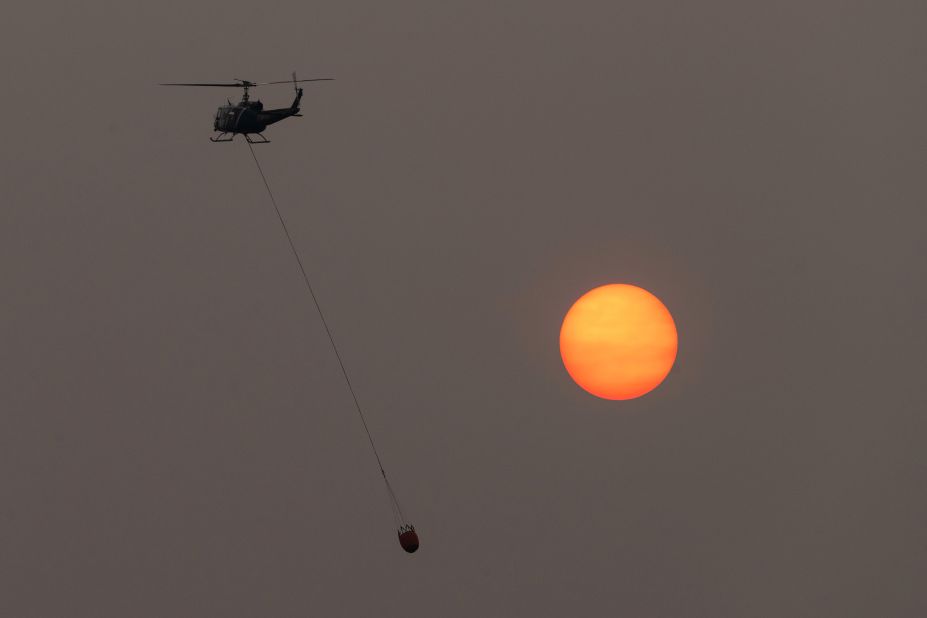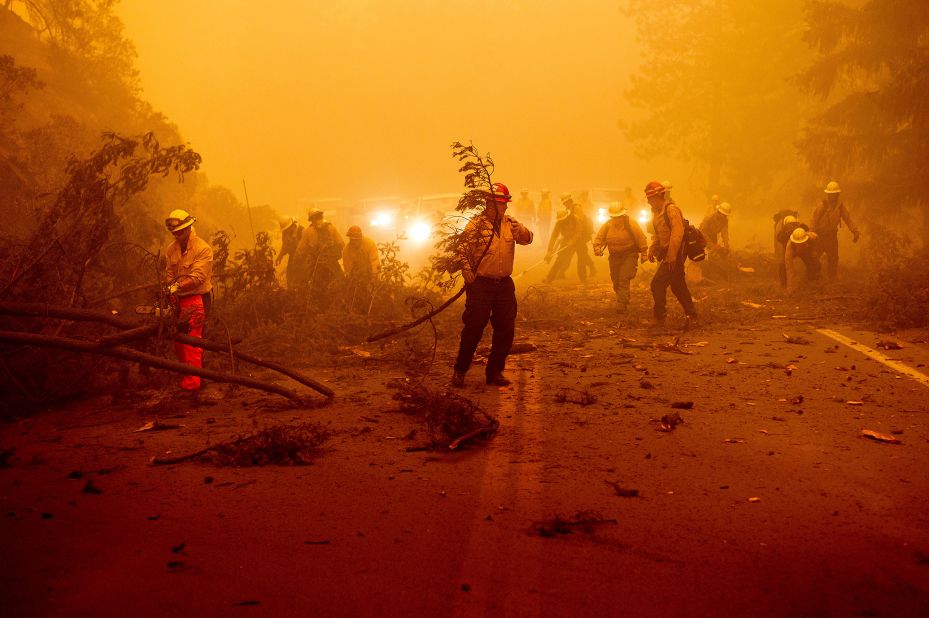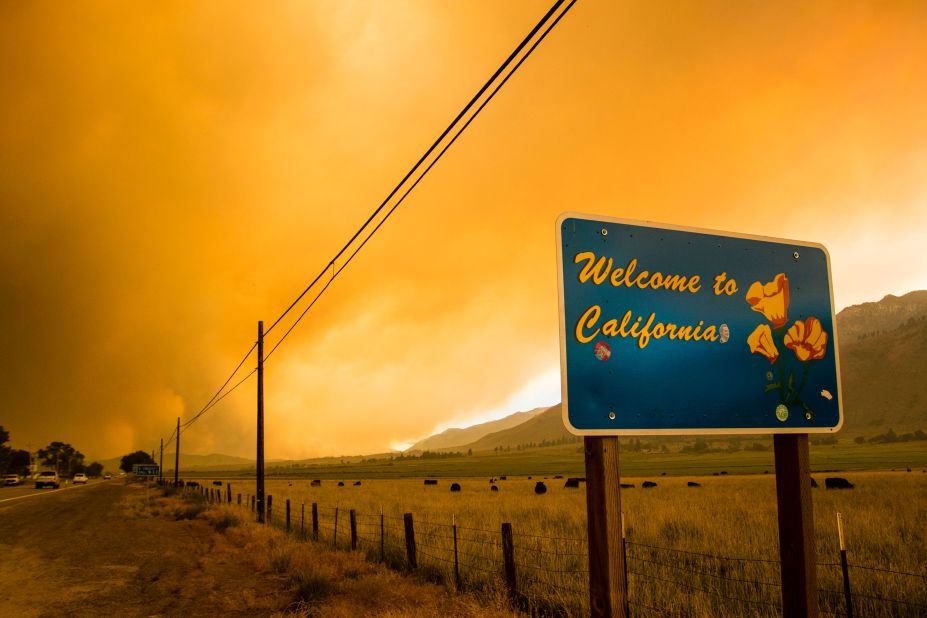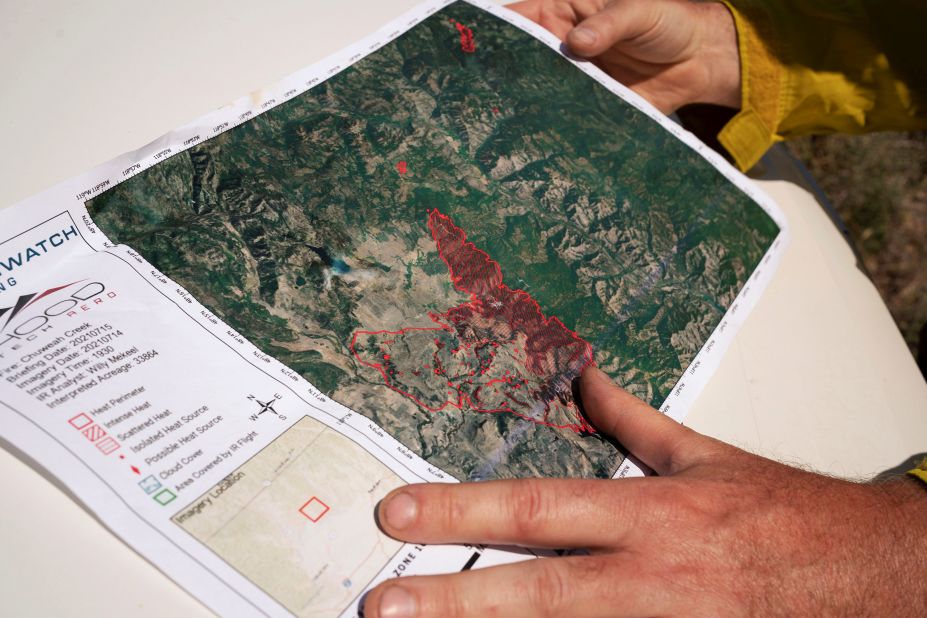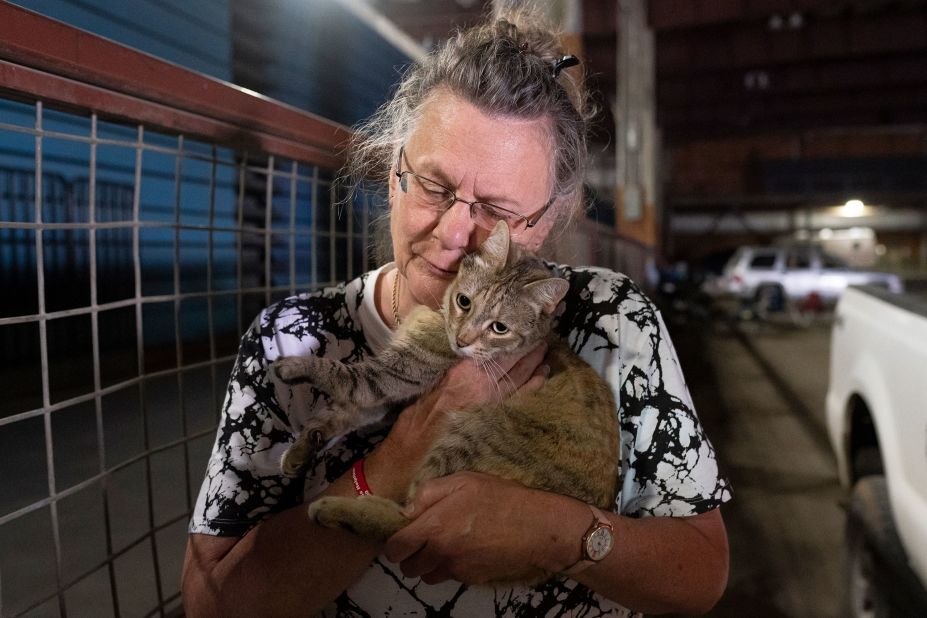 In pictures: Wildfires raging in the West
The city of Greenville in Plumas County was nearly leveled when the fire swept through it. Nearly every business in the city's commercial center appeared to have collapsed or been gutted, with flames still flickering in the debris, video recorded Wednesday by storm chaser Brandon Clement showed.
"We have a deep responsibility to rebuild this community," said California Gov. Gavin Newsom during a visit to the town on Saturday. "But also address the intensity of what is occurring globally, but manifesting in smash-mouth ways here in California – and that's climate change."
Just 100 miles south of the Dixie Fire, about 500 people have been evacuated in Nevada and Placer County where the River Fire is still burning. The River Fire has charred 2,619 acres and is now 68% contained.
Throughout the country Sunday, there were 107 large wildfires burning in 15 states, while more than 2.2 million acres have burned, according to an update by the National Interagency Fire Center.
Lingering heat could challenge firefighting efforts
For the 8,500 firefighters battling the Dixie Fire, according to CalFire, conditions are not forecast to improve soon.
A large area of the northwestern US and parts of Northern California are under an excessive heat watch. And though the areas impacted by the fire are not part of those warnings yet, they will likely see a marked warming trend over the next several days, CNN meteorologist Pedram Javaheri said.
"The heat is expected to linger through this weekend, making firefighting efforts that much more challenging," Javaheri said. "Some moisture could sneak into the region and prompt a slight chance for a few thunderstorms in the high Sierra. Unfortunately, these electric storms can bring more harm than help."
Utility giant Pacific Gas and Electric Company (PG&E) said the Dixie Fire may have been sparked by their equipment.
In a preliminary filing with the California Public Utilities Commission, PG&E detailed an outage alert on July 13, the same day the fire started. A responding utility worker found three blown fuses and a tree leaning into a pole, with a small fire on the ground near the base of the tree.
The Dixie Fire is currently 21% contained and has destroyed at least 433 structures and damaged 28 others, according to Cal Fire.
The Dixie Fire surpassed the Mendocino Complex Fire, which burned more than 450,000 acres across several counties in Northern California in 2018, to become second only to the August Complex Fire, which ravaged Northern California in August 2020 and burned more than 1 million acres.
In neighboring Oregon, there are 16 fires raging, while Montana and Idaho have the most of any US state – with 25 and 20 respectively, according to NIFC.
Due to heavy smoke from ranging wildfires, IQAir, a Swiss air quality technology company, determined that Denver's air was the most polluted of any city in the world early Saturday at an Air Quality Index of 167. The measurement is by US standards, where a higher number indicates poorer air quality.
CNN's Claudia Dominguez, Aya Elamroussi and Amanda Watts contributed to this report.