Denver experienced the worst air quality of any city in the world for several hours Saturday as heavy smoke from raging western wildfires polluted the city.
IQAir, a Swiss air quality technology company, determined that Denver's air was the most polluted early Saturday at an Air Quality Index of 167. The measurement is by US standards, where a higher number indicates poorer air quality.
The company tracks the AQI for 94 major world cities. Later on Saturday, the city of Johannesburg, South Africa, moved to the top spot with a US AQI of 178.
The polluted air is a symptom of the 107 wildfires that are currently burning in the US and which have scorched 2.1 million acres as of Saturday, according to the National Interagency Fire Center.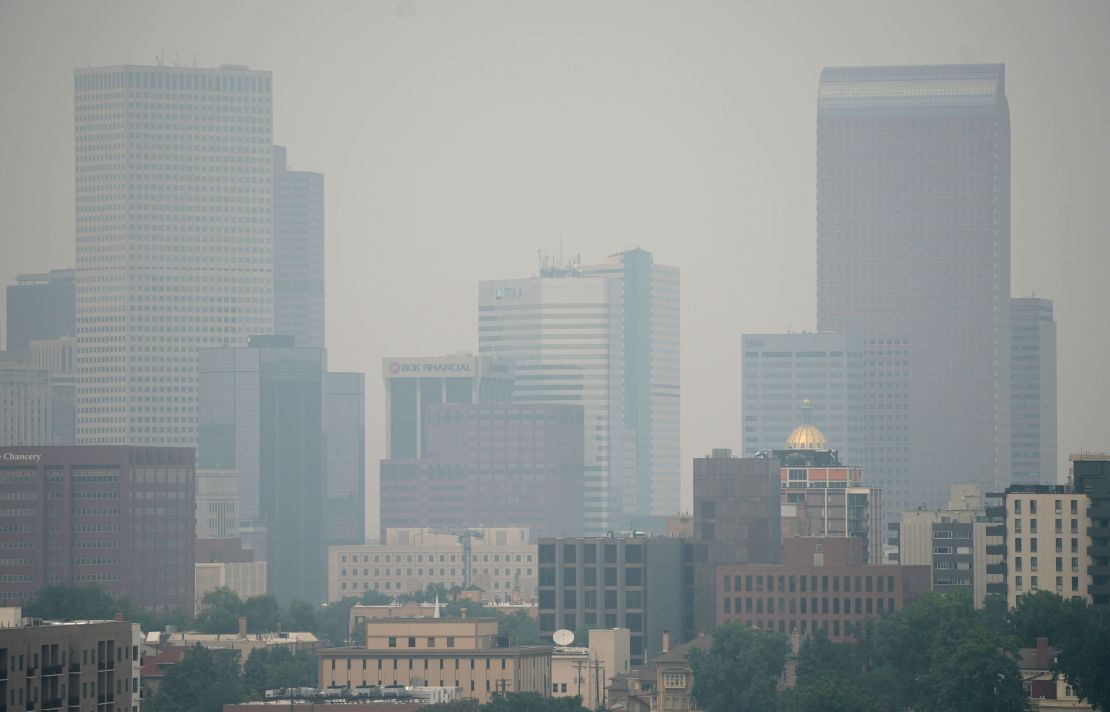 And it's likely that the drought conditions fueling the fires will get worse before they get better.
"The fire outlook continues to reflect warmer and drier conditions leading to the high potential for severe wildfire activity throughout the western United States through the rest of summer and into the fall. Widespread high temperatures observed across areas in the West and with periods of lightning activity continue to exacerbate the wildfire situation," the NIFC said on its website.
The wildfire season has been devastating for California, where the Dixie Fire – the nation's largest active fire – continues to grow and destroy anything in its path.
The fire, which is burning in four California counties, swelled to 447,723 acres Saturday and remains 21% contained, according to Cal Fire.