Editor's Note: David A. Andelman (@DavidAndelman), twice winner of the Deadline Club Award, and executive director of The Red Lines Project, is the author of "A Red Line in the Sand: Diplomacy, Strategy, and the History of Wars That Might Still Happen" and host of its Evergreen podcast. He is a former correspondent for The New York Times and CBS News in Europe and Asia. Follow him on Twitter. The views expressed here are his own. Read more opinion at CNN
The list of candidates for the June 18 Iranian presidential election is out, and it's worse than anyone hoping for a moderate leader could have imagined. The top candidate is the chief justice of Iran, Ebrahim Raisi, a thorough hard-liner and the favorite of Supreme Leader Ali Khamenei.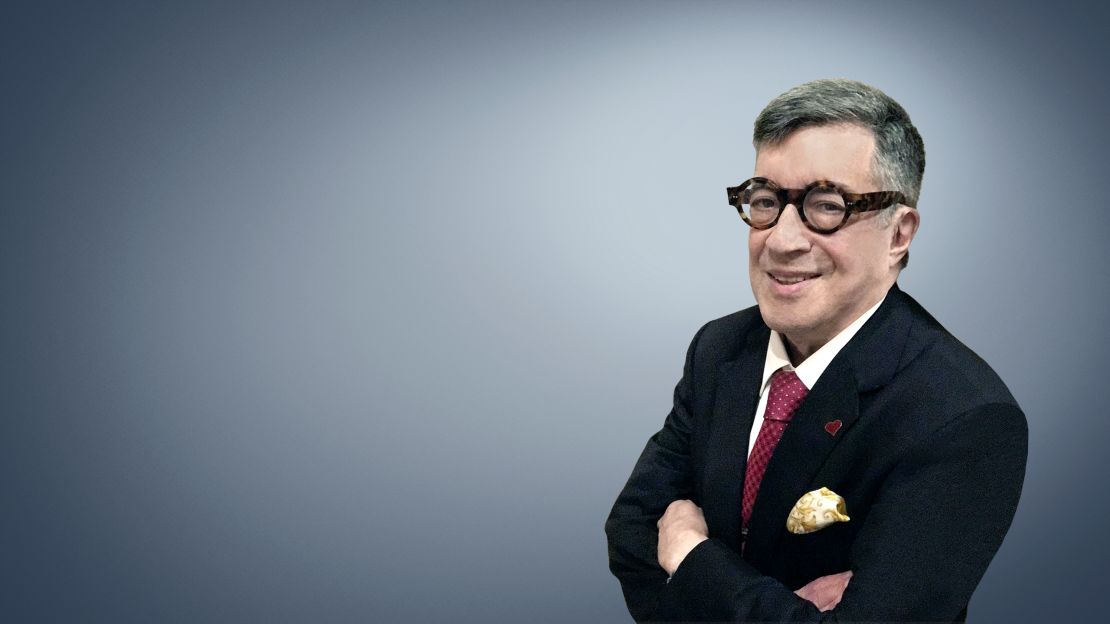 Khamenei, who oversees the Guardian Council that approves the candidate list, is not leaving this critical election to chance. Last time, the supreme leader's willingness to admit moderates – at least in Iranian terms – to the list of candidates led to Raisi's 2017 defeat at the hands of Hassan Rouhani, the two-term incumbent who is not eligible to stand for reelection. Now, there will be no viable moderate candidate on the ballot. Raisi seems to be a shoo-in.
What this likely means is a lower turnout as calls to boycott the polls gain ground. There's no need to fix the actual balloting since there doesn't seem to be anyone on the list that most of the electorate really wants to vote for. Still, the leadership will go through the motions – three nationally televised presidential debates with all seven candidates on the stage and full-bore campaigning until two days before the election.
Alongside Raisi will be other figures that are either little known or hardly beloved by most of the electorate – former Revolutionary Guards chief Mohsen Rezaei, former chief nuclear negotiator Saeed Jalili, deputy parliament speaker Amir Hossein Ghazizadeh Hashemi, former vice president Mohsen Mehralizadeh, central bank governor Abdolnaser Hemmati, and a member of parliament, Alireza Zakani. A host of others – 600 are reported to have thrown their hats in the ring – including a number of moderates and well-known figures, especially former parliament speaker Ali Larijani and the incumbent vice president, avowed reformist Eshaq Jahangiri. The former two-term president Mahmoud Ahmadinejad was also excluded, which led him to announce he'd be boycotting the vote.
Raisi's hard-line credentials are impeccable. He has had ties with the supreme leader since his student days in the holy city of Qom and was a member of the so-called "Death Commission," which presided over the summary execution of thousands of political prisoners after the Iran-Iraq war ended in 1988. His 2019 appointment by Khamenei to lead Iran's judiciary drew fire from human rights groups and the US State Department.
Most importantly, Raisi is said to share with Khamenei a deep dislike for the 2015 multinational Iran nuclear agreement known as the Joint Comprehensive Plan of Action (JCPOA) and a reluctance to renew it, certainly not in any form that would resemble what negotiators in Vienna have been considering for weeks. Agreement from Tehran is essential if Iran is to return to compliance on its nuclear program and the West, especially the United States, is to ease sanctions in turn for Iranian assurances of good faith.
This is the highest single stake in the Iranian elections. Western negotiators are clearly aware that if they don't reach an agreement on a renewed pact before the pro-accord Rouhani leaves office, it is possible that no viable agreement will be reached at all.
Some tense and ominous signals already abound. Two Iranian naval vessels – a frigate and the massive Makran, an oil tanker converted to a forward staging platform – have been spotted headed down the east coast of Africa and may be bound for Venezuela, another oil-producing nation and nascent Iranian ally. Both nations are in the grip of American sanctions for their activities. According to Politico, officials in the Venezuelan capital of Caracas have been told that welcoming these ships would be a mistake, but the two vessels continued steaming forward.
At the same time, Israel seems on track to replace Prime Minister Benjamin Netanyahu with a new coalition government led by several of his determined foes. Since Naftali Bennett, the most likely new prime minister if Netanyahu is forced out, is an ultranationalist who once advocated prolonged airstrikes against Gaza and more recently espoused an "Octopus" doctrine advocating that Iran, rather than its proxies, should be targeted on a broad range of activities, it is not clear what that would mean for any shift in the Israeli position on the Iran nuclear agreement. Bennett has been an especially vocal opponent of the deal, proclaiming after its announcement that "a terrorist nuclear superpower is born, and it will go down as one of the darkest days in world history."
Of course, had former President Donald Trump not withdrawn precipitously from the agreement the year after he was inaugurated, many of these issues would be moot. If there is no new agreement in Vienna and a new Iranian government walks out of the Vienna talks, Trump and Netanyahu will have won. Both of these leaders found the agreement one-sided, arguing that it gave Iran free rein to support terrorism and inch its way toward a deliverable nuclear weapon. Netanyahu had actually suggested he would have been prepared to mount an armed attack on Iran's nuclear works.
Now, President Joe Biden's desire to return to the pact could become more difficult, if not impossible, if Iran and Israel both shift even further to the right.
Get our free weekly newsletter
Sign up for CNN Opinion's new newsletter.
Iran wants an immediate end to all sanctions before it begins any return to compliance with the old agreement. Israel wants sanctions to force Iran to its knees. Neither remotely approaches a workable formula.
So, this is by most standards simply the "Worst of Times." All that can be hoped is that a calm, reasonable position from Biden and his accomplished Secretary of State Antony Blinken, who have expressed willingness to lift some sanctions in return for an expanded agreement, will find a way of helping both sides appreciate the bad hand the losers will be holding.