A version of this story appeared in CNN's Pop Life Chronicles newsletter. To get it in your inbox, sign up for free here. Tell us what you'd like to see more of in the newsletter at entertainment.newsletter@cnn.com.
This weekend marks the unofficial start of summer, and I can feel the stress of pandemic living finally starting to melt away – little by little.
As we slowly exit survival mode and find more space for happiness in our worry-weary minds, allow me to reintroduce myself and welcome you (if you are new) to the Pop Life Chronicles newsletter.
We have fun around these parts, even if we do sometimes get deep.
Because that's what pop culture is all about – the shows, movies, music and moments we talk about with our friends.
This is the part, by the way, where I should say, "I'm your host, Lisa Respers France."
A bit about me: I refer to myself as a "pop culture princess," and, more recently, "The Mistress of Memes."
Things I like: beach vacations, good food, music and Tudor history. Things I could do without: internet trolls, Covid-19 and being called "ma'am" – because in my mind, I lean more toward Megan Thee Stallion than Mackenzie Phillips, ya dig?
I also managed to drop some pounds in the midst of the pandemic (I know, right?), which you can read about in a piece I wrote titled "The pandemic made me feel more welcome in the fitness world." (You can also listen to a conversation I had on this topic with my friend Dr. Sanjay Gupta on his "Chasing Life" podcast.)
Follow me over on Instagram for a taste of the fooleywang I like to post, and feel free to DM me some suggested memes. (Keep them clean, please.)
Here, I like to share some of what to watch, listen to and gab about each week.
So, tell a friend and let's get started, shall we?
Three things to watch
'Friends: The Reunion'
After all this time, the cast of "Friends" will still be there for you.
HBO Max (which is owned by CNN's parent company) has one of the most eagerly awaited cast reunions, bringing back the gang who loved to hang out at Central Perk coffee shop.
"Friends" starred Jennifer Aniston, Lisa Kudrow, Matthew Perry, Courteney Cox, Matt LeBlanc and David Schwimmer. The hit sitcom ran on NBC from 1994 to 2004.
The reunion also features appearances by Lady Gaga, Justin Bieber and BTS.
That sounds hella random, but also hella fun.
"Friends: The Reunion" is streaming on HBO Max.
'Cruella'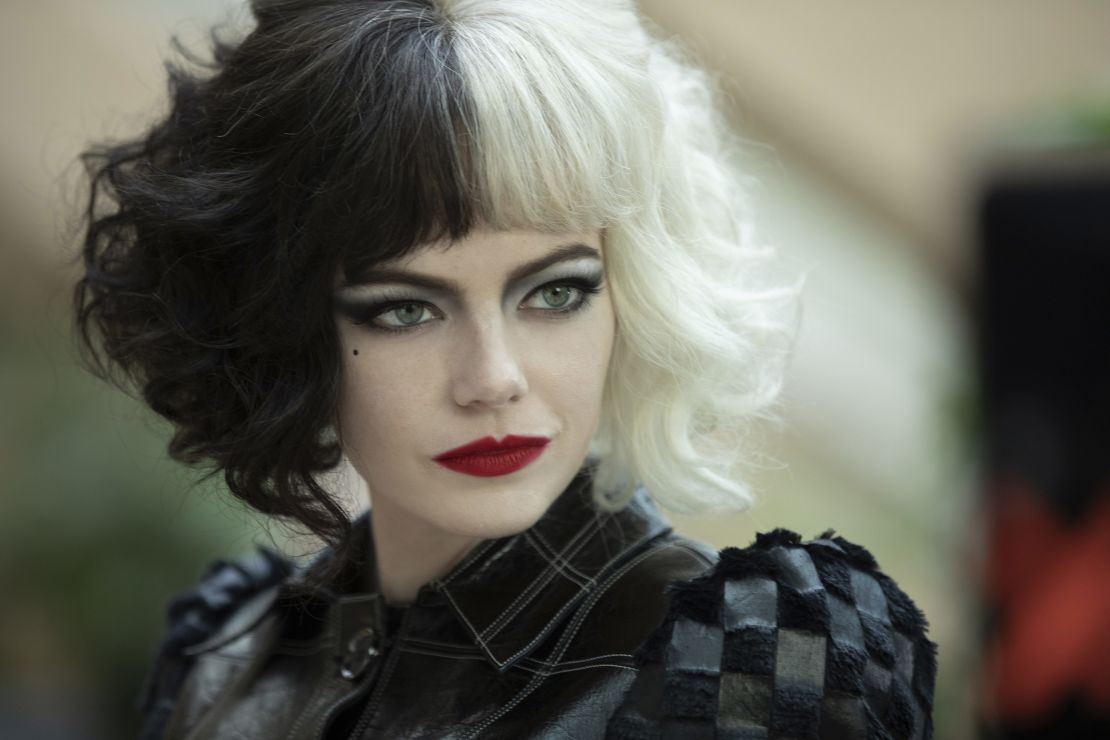 Academy Award winner Emma Stone is the baddest of the bad in this all-new live-action feature film, which serves as the origin story to one of the most notorious – and notoriously fashionable – Disney villains, the legendary Cruella de Vil.
Set in London during the 1970s amid the punk rock revolution, the plot follows a young grifter named Estella, "a clever and creative girl determined to make a name for herself with her designs."
It hits theaters and starts streaming Friday on Disney+.
'The Kominsky Method' Season 3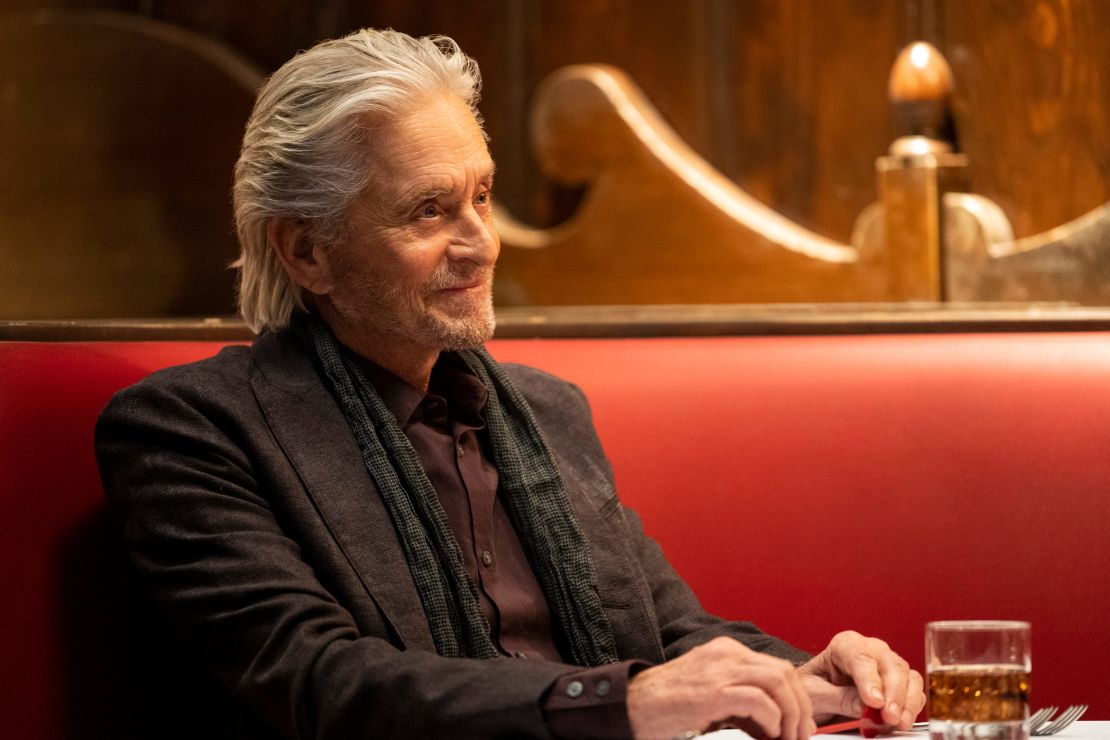 It's a curtain call for this Netflix series about an aging actor turned acting coach Sandy Kominsky (Michael Douglas) and his best friend Norman Newlander (Alan Arkin). The two keep each other laughing as they navigate the ups and downs of getting older.
The show has earned its stars and creator Chuck Lorre accolades.
"I don't know that I was prepared to end the show, but after a lot of discussions with Netflix, they agreed we didn't have an opportunity to bring the characters any kind of closure in the first two seasons," Lorre told Gold Derby.
"We didn't anticipate a Season 2 in Season 1 and I wasn't anticipating a Season 3 in Season 2," he said. "I was taking it one show at a time. And it felt like, especially not having Alan Arkin in the final season, this was an opportunity to bring Sandy, Michael Douglas' character, to fruition. I can't believe I said fruition."
The final season starts streaming on Netflix Friday.
Two things to listen to
DMX died in April at the age of 50 following a heart attack, but his art lives on.
The rapper's posthumous album, titled "Exodus," will be released Friday.
The project includes collaborations with Alicia Keys, Bono, Jay-Z, Lil Wayne, Nas, Snoop Dogg and Usher.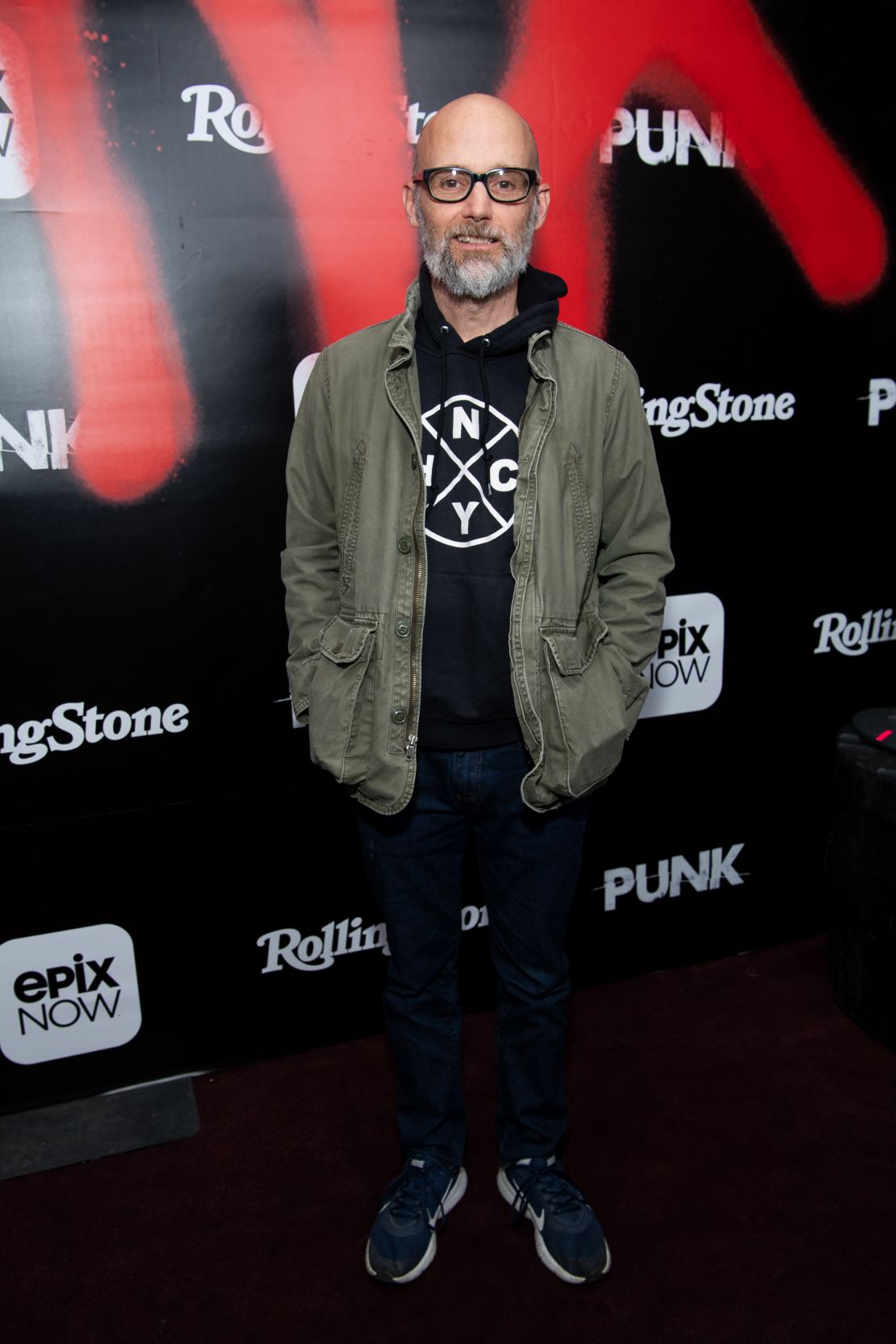 Old Moby has become new.
No, he's still a vegan and an animal rights activist. But what's new is his album of stripped-down, rearranged versions of some of his old songs.
"Reprise" finds the musician-singer revisiting some of his earlier work with a little help from some of his friends, including soul crooner Gregory Porter and country singer Kris Kristofferson.
Moby talked to GQ about rerecording his song "Porcelain" and a moment on the song where he doesn't quite reach the note he's attempting.
"I love a good Auto-Tuned, technically perfect pop vocal, but this record was supposed to be vulnerable," he said. "When I listen to that, it makes me uncomfortable. But why should imperfection, which is shared by every human being on the planet, make me uncomfortable?"
The new album drops Friday.
Two things to talk about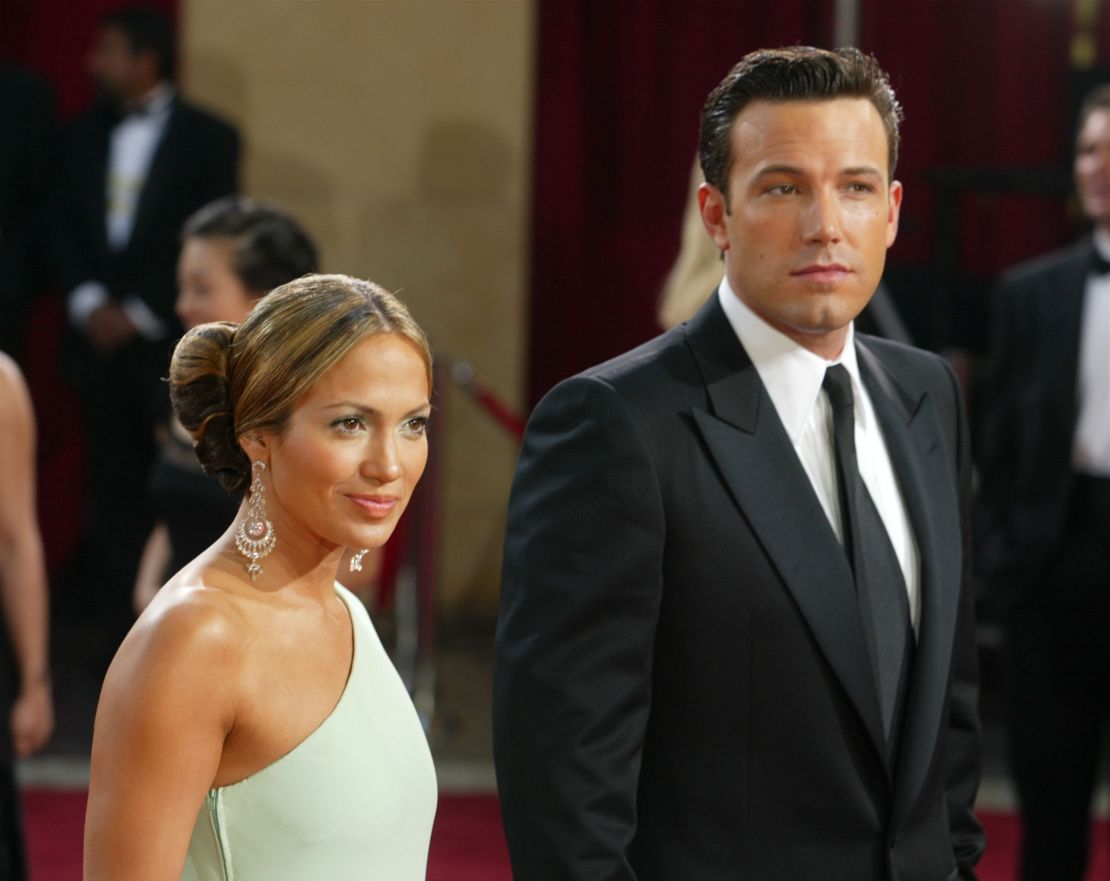 Speaking of what's old appearing to be new again, Jennifer Lopez looks to be spending time again with her former fiancé Ben Affleck.
Don't start me speculating as to whether they are strictly friends, friends with benefits, or a rekindled romance. What I do know is that being photographed with Affleck three point two seconds after ending her engagement with Alex Rodriguez has a whole lot of people interested.
One only needs to listen to her single "Dear Ben" – from her 2002 album "This Is Me … Then" – to know that Lopez had it bad for Affleck (the lyrics include the lines "I love you/You're perfect/A manifestation of my dreams"). And when I interviewed him in February 2020 about his film "The Way Back," he made sure to sing J. Lo's worthy praises.
No matter what's going on, here's to thanking them for helping me feel 19 years younger.
I was today years old when I found out...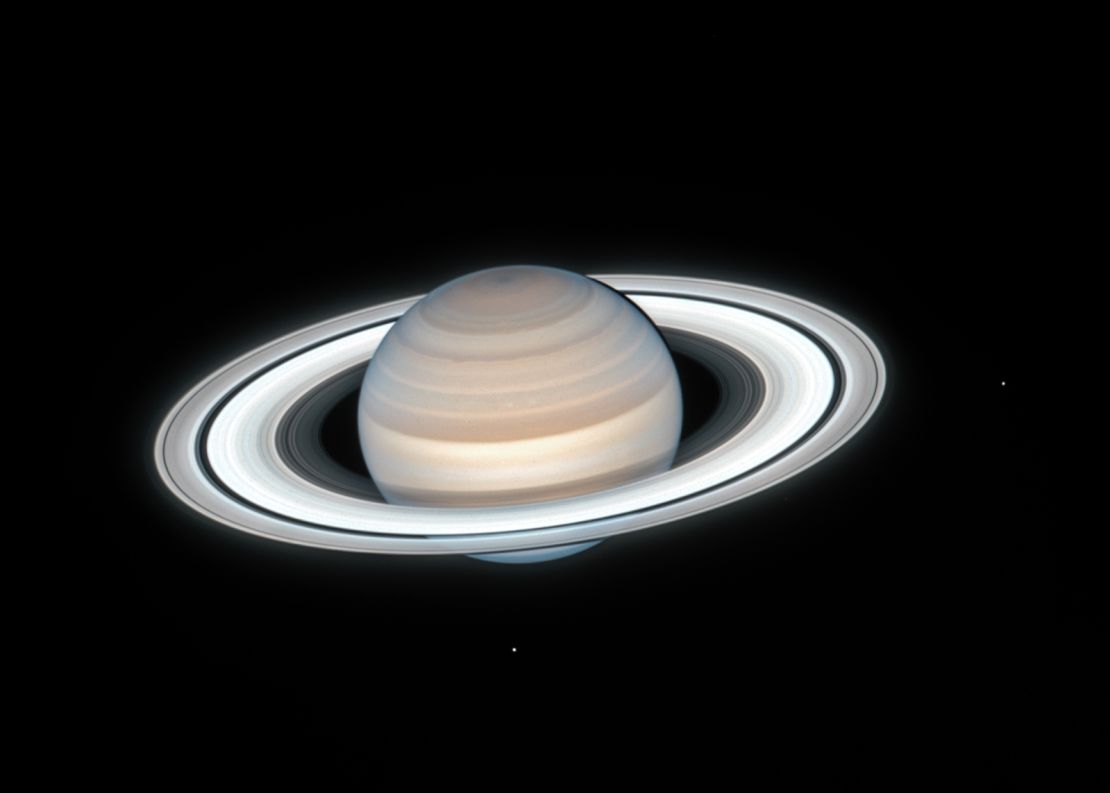 Discovery has a new competition series titled "Who Wants to Be an Astronaut?" – in which everyday people have the chance to travel into space and live aboard the International Space Station.
Seriously, how freaking cool is that?!?!
At least one not-so-everyday person has already applied.
World-renowned chef José Andrés wants to feed the world and those high above it.
"I just applied for space," he tweeted recently, sharing the link to the application. "Why don't you apply for space? Come on let's do it…"
Would love to see that menu!
And if you can't get enough of space, sign up for CNN's new weekly science newsletter, Wonder Theory.
Something to sip on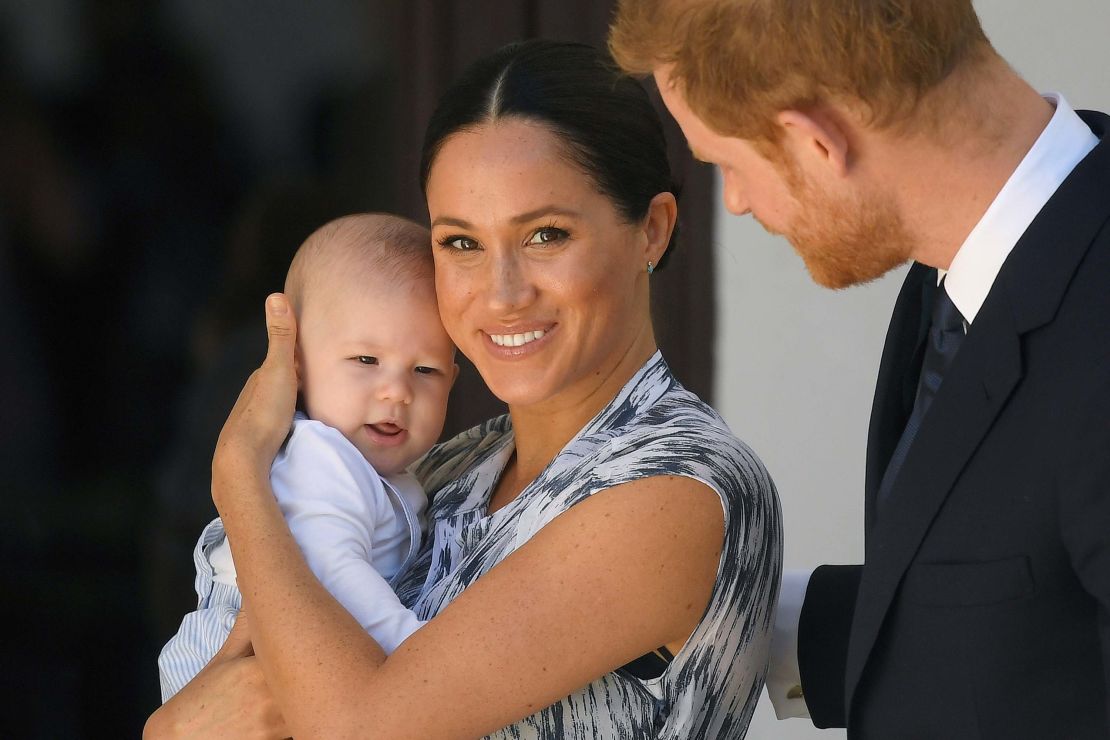 If you are tired of hearing about race, imagine how tired I am of talking about it.
In his new AppleTV+ show, "The Me You Can't See," Prince Harry talks to Oprah Winfrey about his fear of losing his wife, a woman of color, after losing his mother, Princess Diana, whom he said "was chased to her death while she was in a relationship with someone that wasn't White." (Diana died as a result of a car crash in 1997 as she and her then-boyfriend, Dodi Fayed, were being pursued by paparazzi.)
"It's incredibly triggering to potentially lose another women in my life," he said. "Like, the list is growing."
Learning to be an ally can be hard. But educating oneself about anti-racism can be more difficult because it means both battling those who deny racism even exists and going to places of culpability, as society has been fashioned to have some believe they have the right to have all of the rights.
As I have said before, equality feels like oppression when one group has benefited from supremacy.
In the case of Prince Harry, he and his family are the embodiment of "privilege." To see him do the hard and necessary work to be a better husband, father and human is proof that he is a prince of a man in more than just title.