This upcoming flight on another planet was never part of the plan.
Once the Ingenuity helicopter completed its five flights to prove it could do so on Mars, its mission was supposed to be over.
Nobody told Ingenuity, which itself was an add-on to the Perseverance rover mission to explore the possibility of ancient life on Mars.
The little rotorcraft that could is taking flight for the sixth time next week to explore a new destination on its aerial tour of Mars.
During the upcoming flight, the 4-pound Ingenuity will act as an airborne scout, identifying intriguing features on Mars and touching down at a different airfield from its current home.
Ingenuity's cameras will collect stereo imagery of sand ripples and rocks. These images, in which photos are taken of the same object from different angles, produce a depth perspective and 3D effect. This will showcase the chopper's scouting capabilities.
The helicopter's team at NASA's Jet Propulsion Laboratory in Pasadena, California, has not yet announced the date of the flight, in which Ingenuity will fly at 9 miles per hour (4 meters per second) and spend 140 seconds in the air.
After graduating from the technology demonstration phase, Ingenuity is now officially in its operations demonstration phase. During this part of the helicopter's Martian mission, it will demonstrate capabilities that could be used by future aerial craft on other planets.
The Perseverance rover, which is gearing up for its own science mission to search for evidence of ancient life, will not take any images or video of the helicopter's next flight.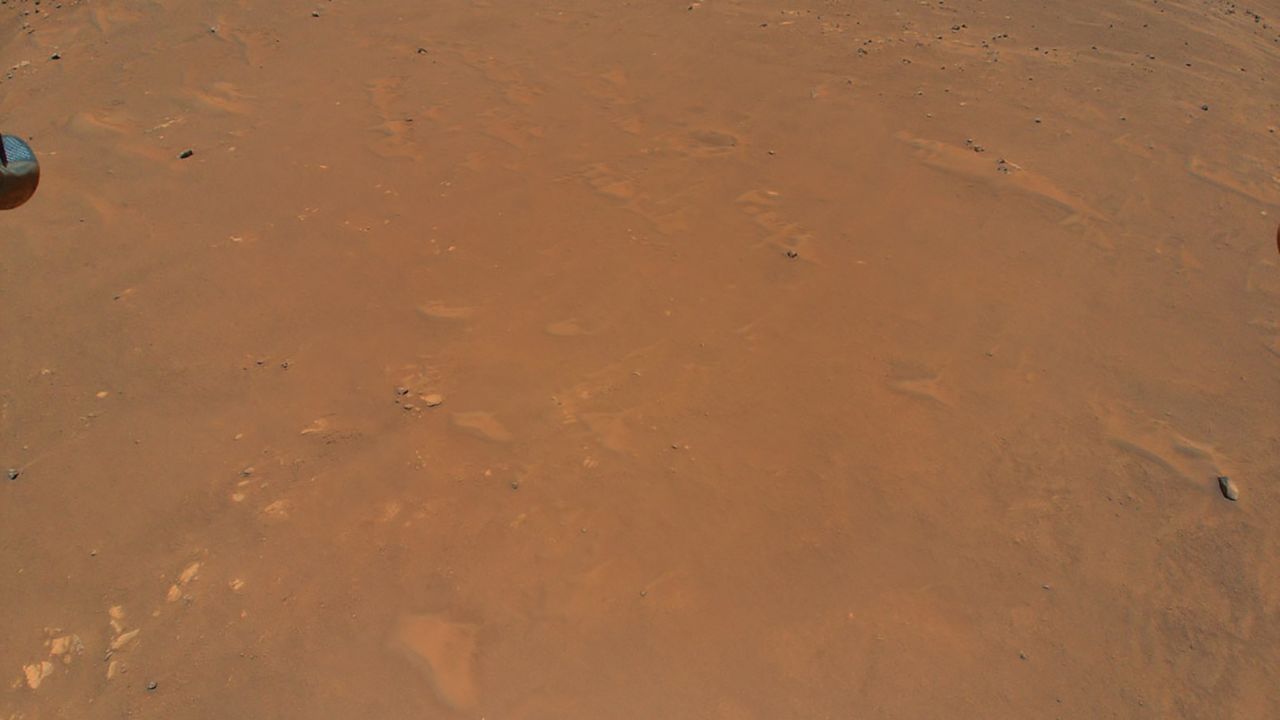 When Ingenuity was a technology demonstration during the month of April, the rover was technically on standby, acting as a communications relay between the little chopper and teams on Earth.
Now, while the robots will stay in communication with one another, they're going separate ways, and Ingenuity will continue to operate in a way that doesn't interrupt Perseverance's primary agenda.
Ingenuity's sixth flight will begin with the copter rising to 33 feet (10 meters) off the ground and flying southwest for 492 feet (150 meters). Once it reaches this distance, Ingenuity will capture color images of what the helicopter team considers to be an area of interest as the chopper flies south for 50 to 66 feet (15 to 20 meters).
Once Ingenuity takes these images, it will fly 164 feet (50 meters) northeast and touch down at a new airfield, called Field C.
This is also the first time the chopper will land at a place it hasn't surveyed during previous flights.
The flight plan is relying on images taken by the Mars Reconnaissance Orbiter, which has been orbiting the red planet for 15 years. Those images suggest the new airfield is flat and won't pose any risks when Ingenuity touches down.
Data collected by this veteran orbiter mission also helped NASA choose the site of Jezero Crater, where the rover and helicopter first landed on February 18.
We'll have to wait a little longer than usual for images of the sixth Ingenuity flight to return to Earth based on the new arrangement between Ingenuity and Perseverance. Rather than the day of the flight, they will be sent back in the days afterward.
Judging by Ingenuity's aerial tour of Mars so far, they'll be worth the wait.