A man aims to win over a woman who initially rejects him, but over time she warms up to him and they fall in love. It's a storyline played out many times on American television shows. But what if the woman being pursued was a Nigerian immigrant nurse, who is also a single mother living with her very traditional Nigerian aunt and uncle in Detroit, Michigan?
That's the plot of CBS sitcom "Bob Hearts Abishola," which is wrapping up its second season and has already been renewed for a third. It's the first time a show that delves into Nigerian culture and Nigerian-American relations, albeit in a comedic way, has aired on US network television.
British-Nigerian comedian Gina Yashere, who co-created the show with veteran sitcom producer Chuck Lorre and others, says finding the right person to play the lead role of Abishola was crucial to the show's success. "When we were looking to start casting the show I said If we're going to make this show it has to be authentic," she recalls. "We're not going to adhere to the normal Hollywood parameters of what a beautiful Black woman is going to be. She's got to be a dark-skinned, Nigerian woman who looks the part and speaks the language."
They found their Abishola in Nigerian actor Folake Olowofoyeku. It's the first major role for the young woman from Osun State, Nigeria who graduated with a theater degree from City College of New York after telling her parents she was going to study economics and law.
CNN spoke to Olowofoyeku at a studio in Los Angeles as she prepared to virtually appear at the NAACP Image Awards, where she was a nominee in the Outstanding Actress in a Comedy Series category.
The following interview has been edited for length and clarity.
CNN: Tell us about the significance of your NAACP nomination.
Folake Olowofoyeku: This is the first award nomination that I've ever received for the show, and I think it's important because we've never seen a show like this before. It's centered on a Nigerian family and it's a Nigerian, myself, playing a Nigerian amongst other Nigerians on the show as well. So, I think there's been a lot of talk about and demand that we be the narrators and the writers of our own stories. And I think we're an example that that change is forthcoming and is happening right now.
CNN: So how did you land the role of Abishola?
FO: As an actor you audition for a living until you actually get gigs. I've spent more days auditioning than I've actually spent on set or on stage acting. So, it was just another audition. I remember it being really easy, just memorizing the lines, finding the character. The most important thing for me was that she not be represented as a caricature; I wanted her to be really real and relatable.
And so I drew from my 20-plus years of experience being in Nigeria and drew from my mom, my auntie, my teachers in school and stuff like that. And I just embedded all those attributes into the character and went into the audition and killed it.
CNN: What ripple effects can this show's success have on the industry?
FO: We are literally the blueprint and we're proof that it works, and you just need to invest – like the creators and producers (of "Bob Hearts Abishola") did – invest time into researching and properly casting. It's possible to cast people that are not just this mainstream look that we've been used to and sold for decades and still have a successful show.
Related: Actor Kiran Shah – the hero with a thousand faces
I think one of the things that a lot of people find endearing about the show is the fact that they get to learn about a culture that they would otherwise not be exposed to, and just relate with it. It's possible to see your similarities in a culture that otherwise would seem so foreign to you.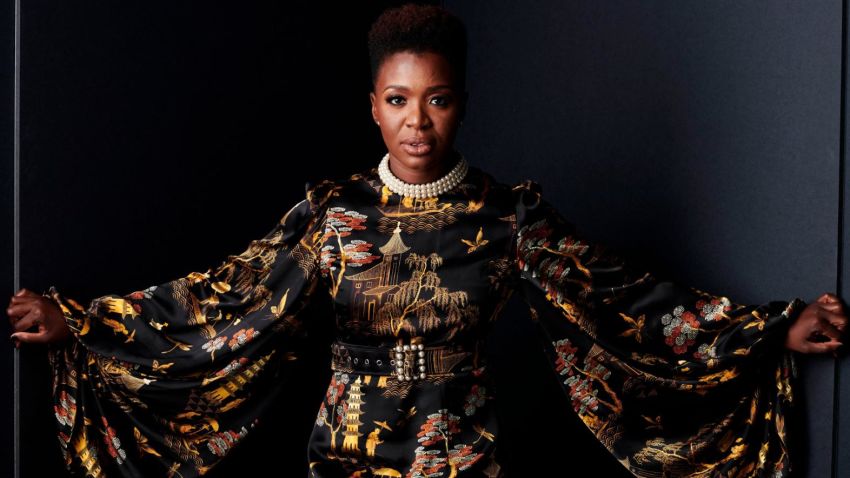 African women changing the rules in entertainment
CNN: What else would you like to accomplish on the show?
FO: I would like us to delve into Abishola's relationship and past in Nigeria. I feel there is a lot to pull from, especially now with all that is going on with the kidnapping and the EndSARS protests. I think there's a lot we can delve into just exploring Nigeria through Abishola's lens.
CNN's Leif Coorlim contributed to this report.