Going to university 4,000 miles from the place she grew up wasn't easy for 22-year-old Ayobami Lawal.
She was raised in Port Harcourt, Nigeria, and at the age of 17 moved to the UK, where she's now studying chemical engineering at the University of Bath. Looking for a way to feel more connected to home, Lawal discovered an online book club, the Happy Noisemaker, based in Nigeria.
"I figured that the people attending would be similar to me, and I wouldn't feel so foreign," she tells CNN.
In February, Lawal joined the club, which is run by 28-year-old screenwriter, podcaster and blogger Jola Ayeye. An offshoot of the blog she curates, Ayeye started the discussion group last November, using monthly Zoom meets to provide a platform that celebrates literature by women or African writers.
In a year of isolation, reduced physical contact with friends, and working from home in Lagos, Ayeye says she wanted to fulfil her ambition of building a network of book lovers. "I love reading and I want to share that with as many people as possible," she says.
Lawal says the book club gives her a chance to wind down and chat with people outside her bubble. "All I'm doing is uni and seeing my family – it gets to be boring and hard. It's nice to nerd out with people," she says.
Celebrating literature by African women helps Lawal feel in tune with her heritage. "Reading them reminds me that I still have a part to play in Nigeria. It makes me feel more connected," she says.
An international readership
Based in Cape Town, 29-year-old Tumi Sebopa works in marketing. Like Ayeye she brings readers together through a monthly literary meet. She established Inception Book Club (IBC) over four years ago to create a space for women to discuss everything from literature to career prospects.
IBC moved from in-person discussions to online video calls last April, shortly after the South African government announced a lockdown.
With more than 90 members, Sebopa says that IBC's transition wasn't easy at first because members craved the intimacy of face-to-face interactions. "I think that personal connection is the one thing that people miss," she says.
But by creating access online, IBC and the Happy Noisemaker are bringing together readers from all walks of life, ranging from young teens to people in their late forties, from Nigeria to Dubai to the United States.
Ayeye says that Happy Noisemaker tends to attract women either based in Nigeria or members of the Nigerian diaspora. "I really enjoy the fact that anybody anywhere can join, there's a gift in that," she says.
Sebopa agrees. In one of its recent discussions IBC hosted eminent Zimbabwean author, playwright and filmmaker Tsitsi Dangarembga to discuss her seminal novel "Nervous Conditions." "Because it's virtual it's opened up an opportunity for us to engage with authors from across the continent," Sebopa says.
Feeling connected
Eno-Obong Essien is a 29-year-old doctor based in Philadelphia. As a child she left her hometown – also Port Harcourt – to study in the UK, and in 2009 began her medical training in the US. "The longer I stayed abroad, the more I felt like I was drifting away from home," she says.
In 2017, she joined the Port Harcourt Book Club (PHBC) in order to rekindle her ties with Nigeria, joining group meetings on her annual visit to her parents. "Joining a book club felt like I was still maintaining my roots at home," she says.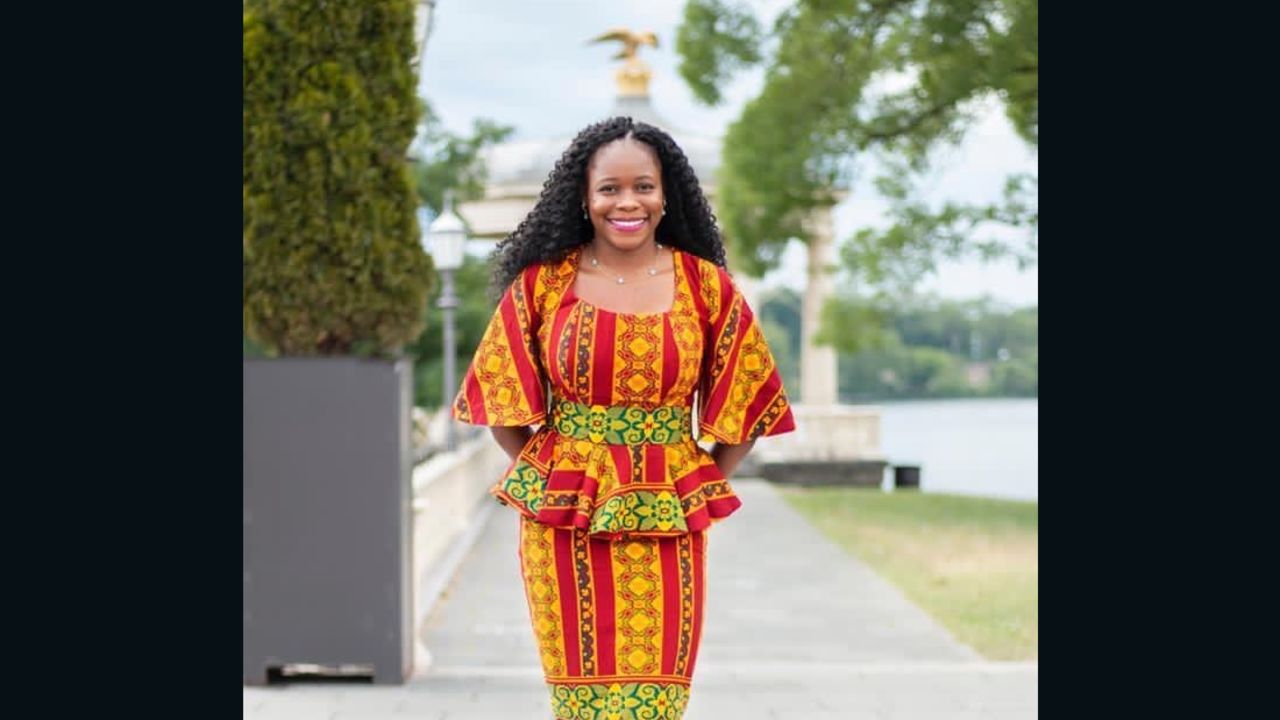 Established in 2014, the PHBC is curated by English teacher Awolanye Banigo. In March 2020, as the government announced lockdown restrictions in major states, its book discussions moved onto a virtual platform.
Last year, Essien couldn't travel to Nigeria, because of the pandemic but she was able to connect with the PHBC community via Google Meet. "It's helped me overcome isolation because I am able to immerse myself in stories, and still feel like I'm home," she says.
Finding solidarity in a pandemic
Sebopa and Ayeye say their book clubs have facilitated conversations about loneliness during the pandemic. "Being part of that community is about more than books – you sit there and realize that you're not alone," says Sebopa.
Ayeye says literature has always acted as a portal to new worlds, inventive ideas and compelling characters. "I find it amazing that you can open a book and you're somewhere else entirely," she says.
She believes that just a few months of mediating book club discussions has made her a better listener, and someone who is more open to understanding people's thoughts and emotions. "It's taught me compassion and helped me see things differently," Ayeye says.
"It's made me appreciate what authors give to the world," she adds. "By creating stories they are making space for people to take a break from the world they are in that moment."