Editor's Note: Craig Arnold is chairman and CEO of Eaton. Jamie Dimon is chairman and CEO of JPMorgan Chase. They represent fellow CEOs from Business Roundtable, a founding partner of the Second Chance Business Coalition, along with the Society for Human Resource Management, Stand Together, Dave's Killer Bread Foundation and the Georgetown University Pivot Program. The opinions expressed in this commentary are their own.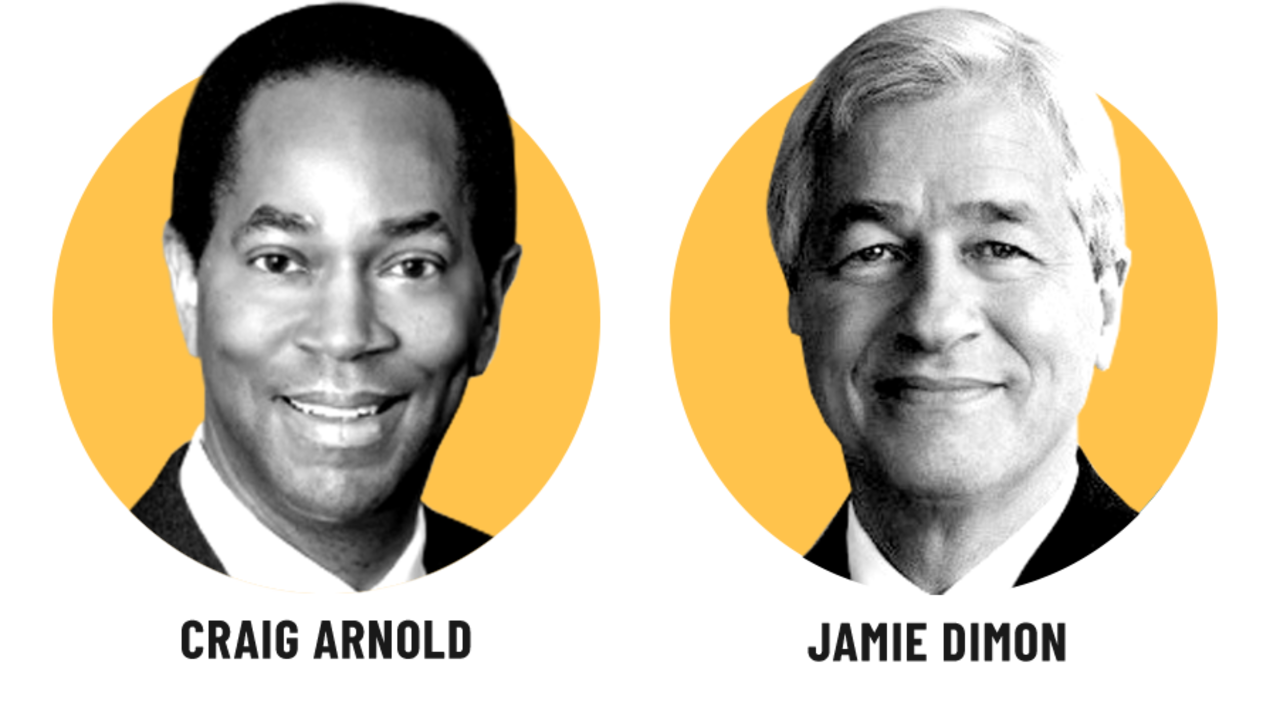 An enduring belief in the American dream has powered decades of innovation, inspired generations of entrepreneurs and driven the economic growth of our nation.
But that dream is fraying for the nearly one in three US adults – or 70 million Americans – who have a criminal record. For many of these individuals, a criminal record poses a significant barrier to employment, even when the record includes only a misdemeanor arrest or conviction.
Regardless of their qualifications, these individuals struggle to participate in the American workforce and contribute to their families and society. And there's an opportunity cost for employers as well, who are unable to benefit from the talents of tens of millions of qualified candidates.
Many second chance candidates who have fulfilled their justice system obligation are ready to pursue a career. However, research published by University of Michigan shows that minor felony records have large negative effects on employer callbacks in response to job applications. It's not surprising that formerly incarcerated people experienced a 27% unemployment rate in 2018, the highest rate in our nation's history.
When people are given a fair opportunity to participate in the workforce, our economy and society are stronger. That is why we're proud to serve as co-chairs of the Second Chance Business Coalition. Our goal is to encourage the nation's largest employers to give more people with criminal backgrounds a second chance at the dignity of a good job and a better life for themselves and their families.
The Coalition will work to lower barriers to employment for people with a criminal record by promoting the benefits of second chance employment and providing major employers with a set of tools, relationships and expertise to enable them to successfully hire and provide career advancement to people with criminal records.
Our work is off to a strong start. Companies across a range of industries, including complex and highly-regulated sectors, have established programs that give these job seekers a chance at meaningful employment – from banning the box, which removes questions about criminal records from job applications, to developing intentional hiring strategies.
There's a compelling business case for companies to embrace second chance employment practices – and nearly 30 of our country's largest employers have already joined the coalition.
Here's why:
Second chance employees perform well
According to the Society for Human Resource Management, 82% of managers report that the value second chance employees bring to their organization is as high as, or higher than, that of workers without records. And 66% of managers at companies that have hired people with criminal backgrounds rated these employees' quality of work as comparable to those without criminal records.
Research shows that second chance hires have lower turnover rates, which benefits both companies and workers by providing them with opportunities to grow their careers. What's more, many companies that have changed their culture to ensure second chance employees can succeed are finding that their entire workforce is more engaged.
Second chances improve workforce inclusivity
As companies seek to make their workforces more inclusive, many are taking a more sophisticated approach to risk assessment when hiring. Second chance employment is one tool employers can use to advance this work. In the end, a criminal offense should be just one factor in assessing the overall potential of a job candidate.
Qualified candidates who are excluded due to their criminal record are disproportionately people of color. For example, Black adults are nearly six times more likely to be incarcerated than their white counterparts, and Latino adults are more than three times more likely.
Second chance employment strengthens communities
More inclusive hiring is also a powerful way to break the cycle of poverty in many American communities. Having a fair opportunity for employment helps individuals and families strengthen their financial health and give back to their communities. These improvements translate to a better local economy, which boosts the business climate for all companies.
Second chance employment takes a commitment to remove historic barriers to employment and a recognition of the benefits these employees offer. For companies that take this step, inclusive hiring practices create both positive change and give them a competitive edge.
The Second Chance Business Coalition is a powerful effort to fortify the American dream and give many in our society a second chance they otherwise might never have.