(CNN) —
Brooklinen, one of our all-time favorite direct-to-consumer brands for bedding, bath and more, is turning 7 years old, and to celebrate, it's having a blowout sale. From April 27 to May 5, everything at Brooklinen (except for the curated products in Spaces) is 20% off with code BDAY. As a reminder, Brooklinen doesn't often offer its products at a discount, and these are the lowest prices you'll see outside of Black Friday.
Brooklinen was an early entrant in the now crowded world of direct-to-you high-end sheets, and its product line has evolved and grown into several luxe lines that offer something for everyone. We've tried and tested many of the brand's products, so if you need a starting place for your spring shopping spree, read on for some of our favorite items from Brooklinen that you can scoop up on sale.
Bed
Classic Percale Sheets Starter Set (starting at $85.50, originally $99; brooklinen.com)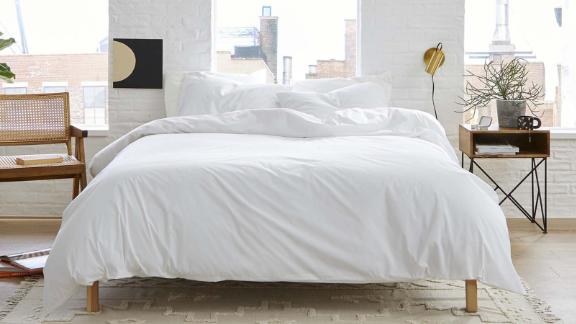 Brooklinen
One of the bestselling lines Brooklinen has to offer, these cool-to-the-touch percale sheets offer a matte feel and hotel-level crispness.
Linen Core Sheet Set (starting at $215.20, originally $269; brooklinen.com)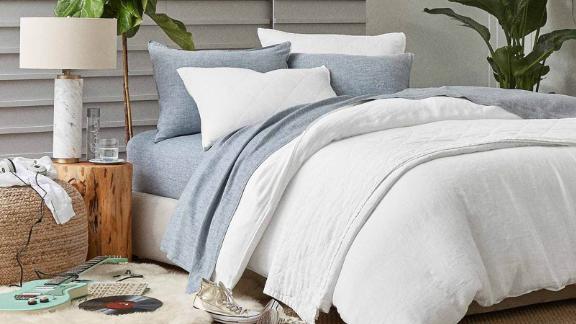 Brooklinen
When we reviewed linen sheets with an eye on the coming summer weather, we named this core sheet set as the softest, writing, "These sheets are the definition of soft. So comfortable. So enveloping. So melty."
Luxe Hardcore Bundle (starting at $162, originally $270; brooklinen.com)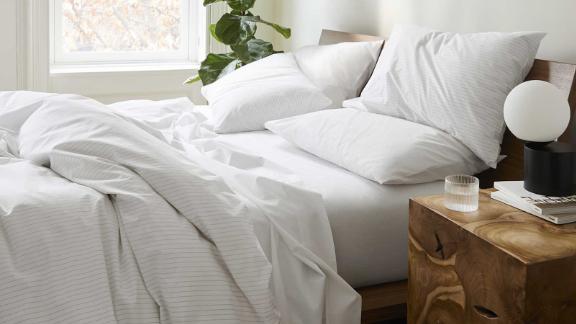 Brooklinen
Another bestselling option from the brand, these sheets are soft to the touch with a smooth, lustrous finish and are truly a great bedding upgrade.
Weighted Comforter (starting at $199.20, originally $249; brooklinen.com)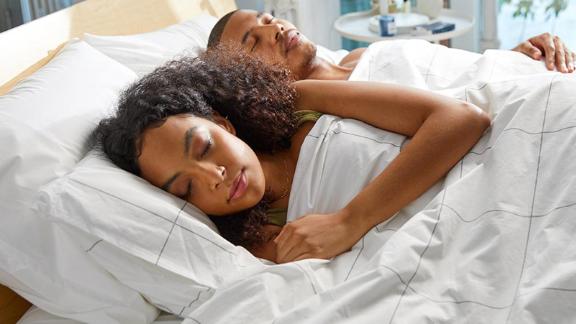 Brooklinen
Weighted blankets have been all the rage during the last year — we're all taking comfort wherever we can get it — and this full bed covering promises a deeper and more restful sleep, all night long.
Lightweight Quilt Set (starting at $223.20, originally $279; brooklinen.com)
Brooklinen
With warm weather just around the corner, now's the time to switch out your heavier duvet or comforter with a light summer set, and we can't recommend this set enough. Available in three colorways with a delicate, hand-stitched pattern, this set will make you feel like you're wrapped in a cloud.
Bath
Brooklinen Super-Plush Bath Towels, Set of 2 (starting at $55.20, originally $69; brooklinen.com)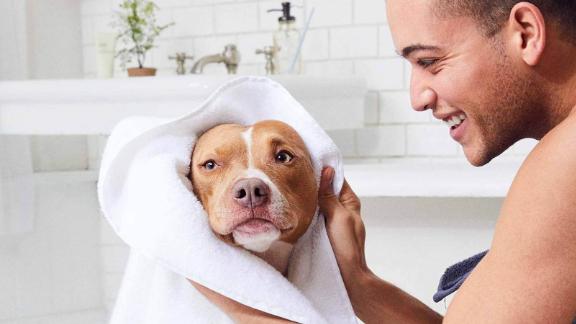 Brooklinen
We reviewed this set of towels back in February and loved the great looks and spa-level plushness, writing that "they're nice-looking on the towel rack and feel great against the skin, thanks to being crafted from 100% Turkish cotton and described as 'spa quality' of extra thickness."
Waffle Move In Bundle (starting at $89.44, originally $130; brooklinen.com)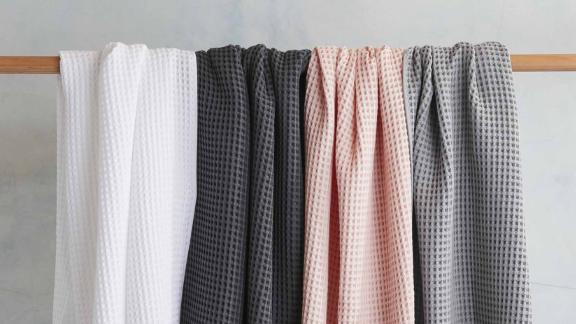 Brooklinen
Everything you need for a spring bathroom refresh is in this lightweight and fast-drying waffle bundle — bath towels, hand towels, washcloths and a bathmat to boot! This is a great value bundle even when it's not on sale, so definitely scoop it up at a discount.
Ultralight Bath Sheet Bundle (starting at $80.45, originally $113; brooklinen.com)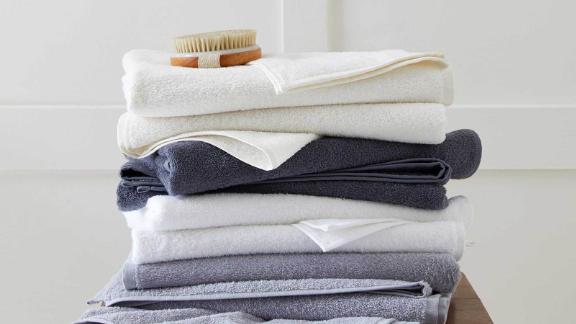 Brooklinen
Go even lighter for summer with this bath sheet bundle that will have your whole body enveloped by the brand's fastest-drying towel. The set also includes lightweight hand towels and a bath mat.
Classic Towel Move-In Bundle (starting at $134.84, originally $196; brooklinen.com)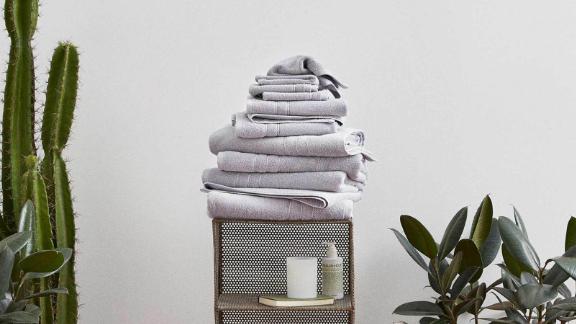 Brooklinen
This classic move-in bundle is a great option whether you're setting up your beach house for the summer, you're helping out a new grad with housewarming or you just need a bath refresh.
Cotton Shower Curtain Set ($54.40, originally $68; brooklinen.com)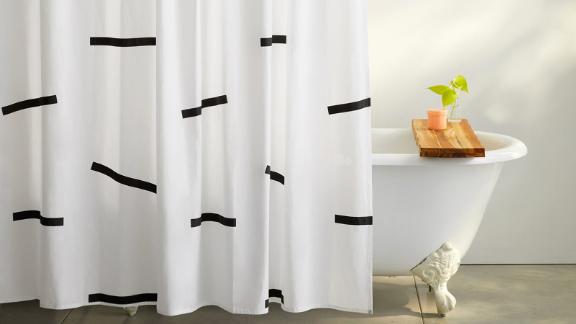 Brooklinen
This set isn't just the shower curtain; it also includes a liner and 12 hooks. No need to shop for each individually, and the lightweight curtain comes in white or three other cute to chic patterns.
Apparel
Montague Zip Hoodie (starting at $76, originally $95; brooklinen.com)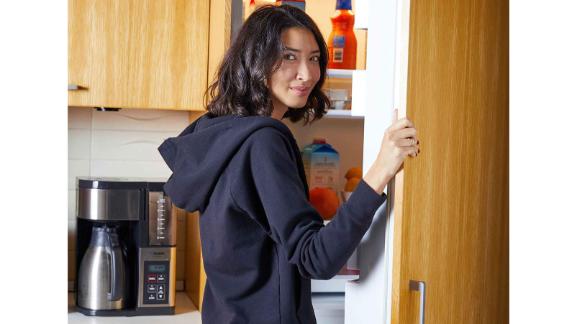 Brooklinen
Who doesn't love a hoodie, especially in the spring? Brooklinen's women's version is the same high quality you expect from the brand with a lined hood and double-sided zipper.
Super-Plush Robe ($78.40, originally $98; brooklinen.com)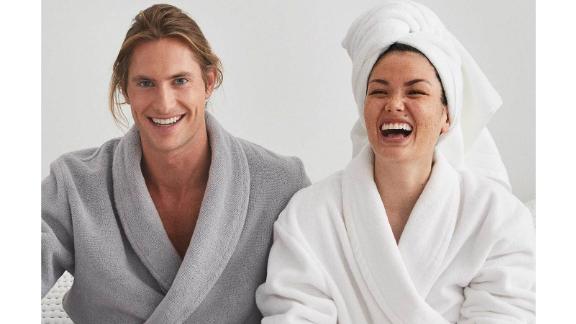 Brooklinen
Brooklinen's first wearable, this extra-thick unisex robe delivers spa-like vibes and comfort. The robe features a piped collar, cuffed edges, deep pockets and a waist tie.
Linen Robe ($118.40, originally $148; brooklinen.com)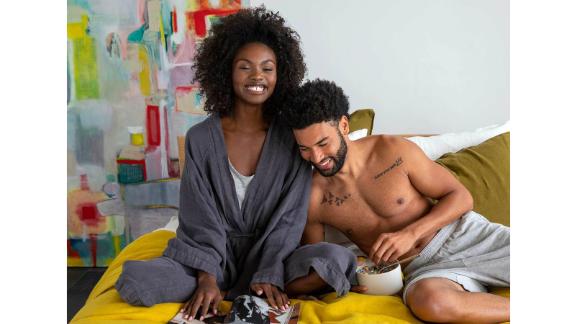 Brooklinen
A summery take on the classic plush robe, this stonewashed linen version will keep you cool and comfy during the warmer months.
Classon Sweatshirt ($64, originally $80; brooklinen.com)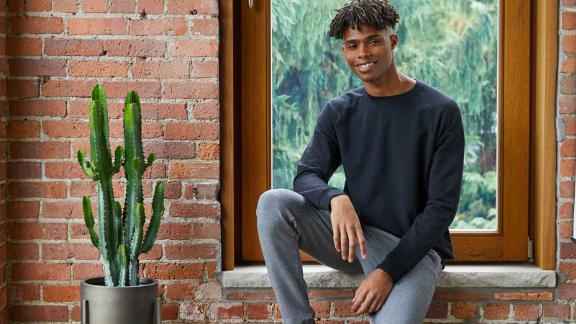 Brooklinen
This classic pullover should be a staple in any guy's wardrobe. Available in four colors, and crafted from super-soft fleece, this sweatshirt has just enough spandex to keep it looking great.
Adelphi Jumpsuit ($54.40, originally $68; brooklinen.com)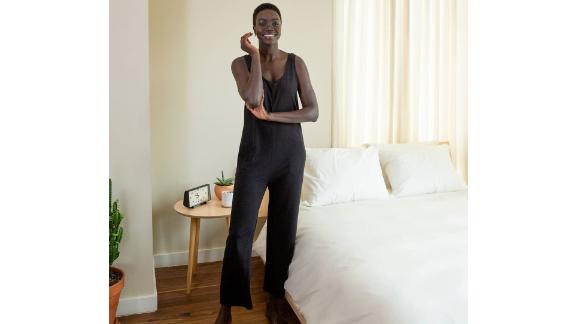 Brooklinen
This soft, sleeveless jumpsuit just might become your spring and summer staple. It's got a wide leg fit and a step-in-and-pull-on style — and did we mention that it has pockets?
For more great deals, check out CNN Coupons.