For many of us, the pandemic has heightened our appreciation for wine.
If you are looking to sip a little something, something with some star power behind it, there are plenty of pours to choose from.
Here are just a few of the celebrities who now have their own wines.
Cameron Diaz's Avaline: The actress partnered with fashion entrepreneur Katherine Power to create the organic wine Avaline, which launched in July 2020.
And while you may come for the famous name, Diaz sounds like she would like you to stay for the taste and quality of a wine with organic grapes and minimal additives, as well as the price point of less than $20 a bottle.
"Avaline is a standalone company," she told CNN. "In a few years down the line, people won't even know I was part of it and they'll be pleasantly surprised that I was one of the co-founders."
Snoop Dogg's 19 Crimes wines: Full disclosure, the rapper's team was kind enough to send me a bottle of his 19 Crimes wine last year to celebrate the launch of his Cali Red (he has since added a Cali Rosé as well).
My bottle arrived in a doghouse, along with an amazing chalice and a Snoop-shaped wine stopper.
The collaborative venture is quite interesting, coming from a star better known for sipping on gin and juice and smoking weed.
"The wine is from Northern California's Lodi region with a smoky taste," he told CNN last August about his Cali Red. "19 Crimes allowed me to come up with the perfect blend for me. Strong, bold and incredible – just like the D-O-Double-G. I was involved in the tasting process and just knew from the first sip, everyone was gonna love it."
Dave Matthews' Dreaming Tree Wines: He's not new to the game, but he's true to the game.
The musician launched his Dreaming Tree Wines in collaboration with his friend and Sonoma County winemaker Sean McKenzie in 2011.
Since then, the partners have won some awards and kept customers engaged with virtual wine tastings and recipes on the label's site that can be paired with its bevvies.
Mary J. Blige's Sun Goddess: The actress and Grammy-winning artist's Sun Goddess wine collection is personal to her.
"The name SUN GODDESS evokes powerful childhood memories that I carry with me today," Blige said in a statement on the wine's site. "I've always loved the sun, and as a child I always tried to capture the sun's warmth and energy. It was magical to me, and it's with that spirit, that my mom began calling me 'Sun Goddess.'"
Here's where I resist the urge to make a joke about getting "lit."
Julianne Hough and Nina Dobrev's Fresh Vine Wine: Consider this two for the price of one.
The besties recently launched a line of low-calorie, low-carb wines.
According to Wine Spectator, the duo wanted to market it to "wine lovers who enjoyed active, health-conscious lifestyles similar to their own."
That sounds about right for Hollywood.
For your weekend
Three things to watch:
'Dolly Parton: A MusiCares Tribute'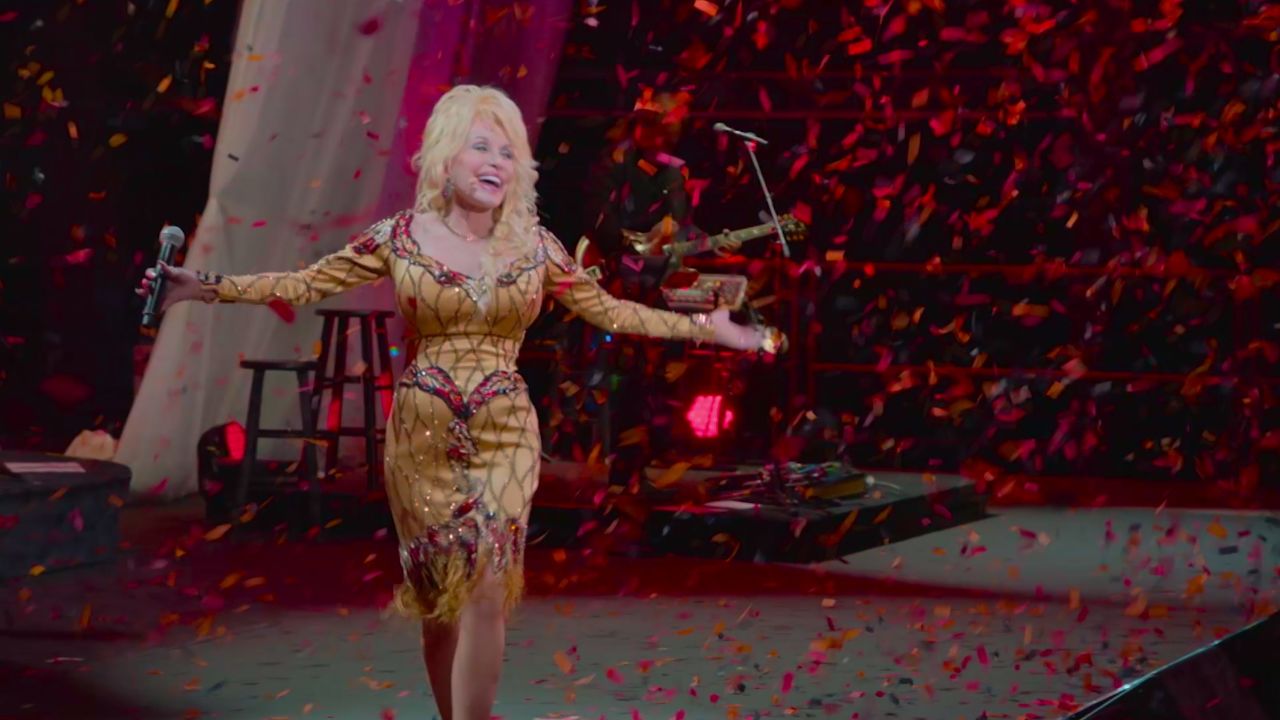 I've said it before and I will continue to say it: You can never have enough Dolly Parton.
The icon is receiving her roses in a star-studded evening of music and memories honoring her as the MusiCares Person of the Year.
The special is currently streaming on Netflix.
'Twenty Pearls'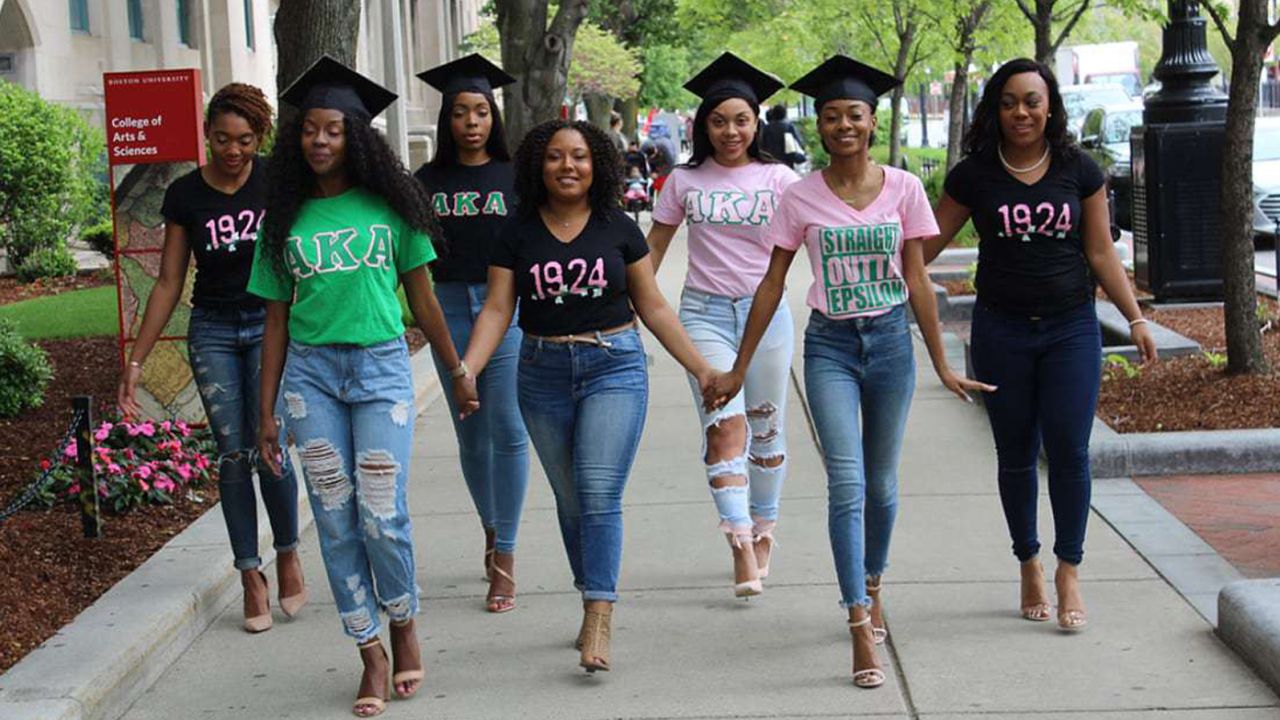 "Nine Black women and one decision that changed history."
That's the tag line for this documentary about Alpha Kappa Alpha, the first Black sorority ever founded.
Narrated by actress and soror Phylicia Rashād, the film traces the history right to modern day, when member Vice President Kamala Harris became the first woman and woman of color to hold that office.
"Twenty Pearls" is currently streaming on demand on Xfinity and Vimeo.
'Them'
This limited anthology series explores terror in America.
Set in the 1950s, the first season centers on a Black family who moves from North Carolina to an all-White Los Angeles neighborhood during the period known as the Great Migration. The family's idyllic new home "becomes ground zero where malevolent forces, next door and otherworldly, threaten to taunt, ravage and destroy them."
"Them" starts streaming Friday on Amazon Prime.
Two things to listen to: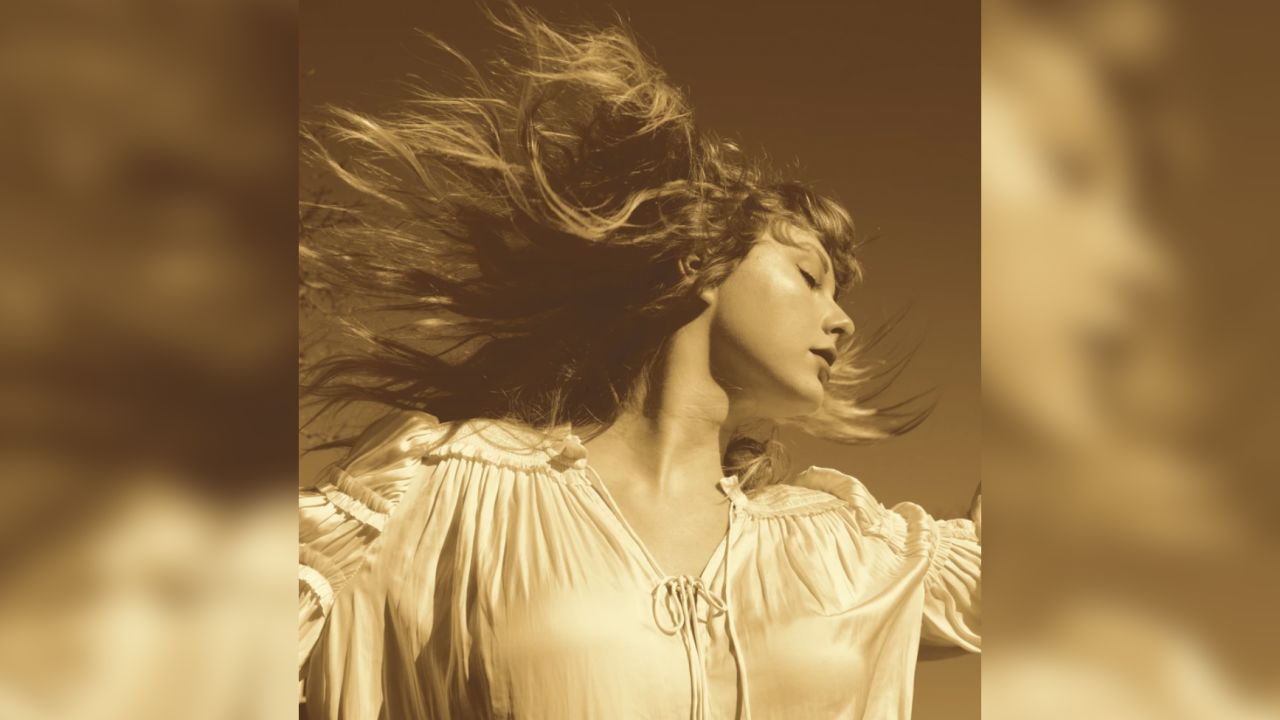 A little bit of the old and a little bit of the new come together as the theme of Taylor Swift's new album, "Fearless (Taylor's Version)."
Following her very public feud with superstar manager Scooter Braun over the masters for her first six albums, Swift announced that she would be rerecording some of her hits.
The Swifties – as her hardcore fans are known – were thrilled, as Swift has been praised for standing up not only for herself but for women and artists as a whole.
It almost doesn't even matter what the new album sounds like because Swift's supporters are just happy it's dropping on Friday.
Don't let his gig as a judge on ABC's "American Idol" cause you to gloss over the fact that Luke Bryan is a country music star.
His album "Born Here Live Here Die Here (Deluxe)" is out on Friday and includes six new tracks added to what was originally released last year.
"We all know 2020 was hard on all levels for many," Bryan told People magazine in February. "Things were put on hold in the entertainment business, but it did allow more time to make music and I'm excited to share these six new songs."
One thing to talk about:
Who among us hasn't had a photo we weren't too crazy about posted on social media by a pal without approval?
This week that was the case for Khloé Kardashian, whose team reportedly sought to scrub from the internet a not-intended-to-be-published photo of her posing poolside. (For the record, Kardashian looks beautiful in the purportedly mostly unedited photo.)
Kardashian responded to all the hoopla by sharing unmanipulated video and a photo of her body and explained that constant scrutiny and criticism of her has been damaging.
"You never quite get used to being judged and pulled apart and told how unattractive one is, but I will say if you hear anything enough then you will start to believe it," she wrote in a statement accompanying the images. "This is how I have been conditioned to feel, that I am not beautiful enough just being me."
It's sad and also begs the question as to whether sending the message to the world that filtering and editing in response to such insecurities is a good look.
If you are a celeb who makes a living based on a carefully crafted image, too real, is, perhaps, perceived as too much. But in this time when anyone with a phone can look exactly how they want, maybe our filtered faces aren't always our best to put forward – a little Clarendon, a little Facetune, a little authenticity erased.
Something to sip on
Give credit where credit is due.
That was the lesson from a recent episode of "The Tonight Show," in which Jimmy Fallon had on TikTok star Addison Rae to teach him some of the platform's latest viral dances. Many of the moves Rae demonstrated were created and choreographed by people of color, and some viewers felt their creativity should have been acknowledged instead of appropriated. Quicker than you could say "cancel culture," Fallon invited some of the originators on his show.
Rae shared the segment on her verified Instagram account.
The lesson here is that diverse communities are demanding that Hollywood dance to a different tune these days – and that includes righting wrongs.