Sherlock Holmes and his habitual sidekick Dr. Watson have passed the baton to the younger generation in Netflix's new show, "The Irregulars," which premiered in March.
Based on the Baker Street Irregulars, who appeared in three of the original Sherlock Holmes stories, the titular characters are a gang of scrappy street kids, led by a 17-year-old girl called Bea, who eke out a living in London's grimy underbelly.
Watson – an uncharacteristically sinister figure – recruits the teens on behalf of his mysterious "business partner" Holmes, who is holed up at the duo's traditional base at 221b Baker Street.
But tradition stops there: the teen sleuths are not cracking ordinary criminal cases. Instead, they must battle the dark, supernatural forces at work in creator Tom Bidwell's horror-infused reimagining of Victorian London. Rather than make a classic adaptation, "we wanted to do something very different," says Bidwell.
Bidwell says his inspiration came from Arthur Conan Doyle. Although best-known as the author of the Sherlock Holmes stories, Conan Doyle had a strong interest in spiritualism, fairies, mediums and other phenomena, and was a "terrific" ghost story writer, says Bidwell, adding that his series is "an ode" to the author.
"The Irregulars" is testament to how far interpretations of Holmes have evolved since Conan Doyle first introduced the pipe-smoking detective in his 1887 novel "A Study in Scarlet." Since then, Holmes has appeared in over 250 film and TV adaptations – more than any other literary human character, and been played by actors including Robert Downey Jr., Benedict Cumberbatch and Jonny Lee Miller, each putting their own spin on the crime-solving super-sleuth.
Other adaptations have gone further and reimagined the entire story so that, as with "The Irregulars," Holmes is not the star of the show and other characters take center stage.
Here are five Sherlock Holmes adaptations worth watching:
"The Hound of the Baskervilles"
Following a successful career playing Shakespearean roles and appearing on Broadway, English actor Basil Rathbone debuted as Sherlock Holmes in the 1939 film "The Hound of the Baskervilles." Rathbone's Holmes was elegant, smart and relentless in pursuit of the truth, and for many fans he perfectly embodied Conan Doyle's literary character. The actor continued in the role for another 13 movies, and also played Holmes in radio plays, before laying down his deerstalker hat and pipe for good.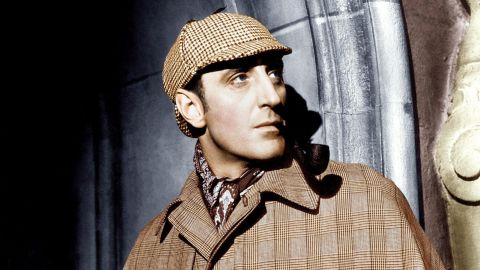 "Sherlock"
Set in present-day London, the BBC's award-winning series "Sherlock" ran from 2010 until 2017. Benedict Cumberbatch's Holmes describes himself as a "high-functioning sociopath" in the first episode, and the actor skillfully captured the detective's signature mix of cerebral brilliance and emotional detachment, while sparring with Martin Freeman, playing a grounded, dependable version of Dr. Watson.
"Elementary"
Set in modern-day Manhattan this TV series, which ran from 2012 until 2019, starred Jonny Lee Miller as Holmes, with Lucy Liu playing Joan Watson. Lee Miller's Holmes is a recovering alcoholic, striving to maintain his sobriety under Watson's watchful eye. Watson wasn't the only character to be re-cast as a woman: Natalie Dormer played the part of Holmes's nemesis, criminal mastermind Jamie Moriarty.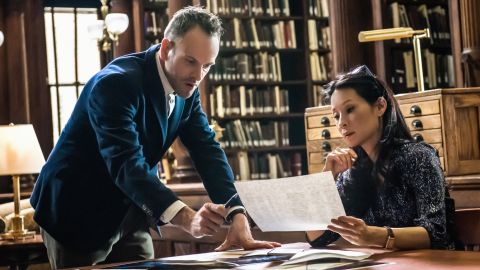 "Miss Sherlock"
In this 2018 barrier-breaking, female-led adaptation set in modern-day Tokyo, Holmes is incarnated as consultant detective Sara Shelly Futaba, played by the late Yuko Takeuchi. With her extraordinary observation and deductive skills, Futaba solves a series of mysteries with the help of a Watson-like character, a gifted surgeon called Wato Tachibana, played by Shihori Kanjiya. The actors swapped the classic pipe prop for a more fragrant rose.
"Enola Holmes"
Sherlock retreated to a supporting role in Netflix's hit 2020 movie "Enola Holmes" while Millie Bobby Brown stole the limelight as the detective's sparky younger sister, in an adaptation of the first of Nancy Springer's series of young adult fiction books, "The Enola Holmes Mysteries." The Conan Doyle estate filed a lawsuit against Netflix claiming that its version of Sherlock Holmes, played by actor Henry Cavill as being kind and emotional, violated the author's copyright. The lawsuit was dismissed in December 2020.