As Texans continue to cope with the effects of deadly cold weather, much of the eastern half of the country was dealing with snow, ice or rain.
The storm system that took shape this week in the South will "continue to bring significant impacts from the Mid-Atlantic to Northeast US (Thursday)," according to the National Weather Service. "Significant ice accumulations and heavy snowfall are expected."
About 78 million Americans are under a winter weather alert and more than 27 million are going to bed under a hard-freeze warning.
At least 38 people have died nationwide from winter storms or frigid conditions since last week, a time in which more than 2,500 records for the lowest maximum temperature for the date have been set. Eight other deaths are suspected to be weather-related but authorities are waiting on autopsy results.
In Texas, communities are desperately seeking warmth and other necessities without electricity in freezing or near-freezing temperatures.
Gov. Greg Abbott was reassuring citizens he will get to the bottom of why so many people lost power this week as grid operators struggle to provide electricity.
"Texans deserve answers about why the shortfalls occurred, and how they're going to be corrected and Texans will get those answers," Abbott said.
In San Antonio, Claudia Lemus said power returned to her home Wednesday night – but many stores' shelves were empty.
"We're able to get enough to get by … but the grocery stores, most of them shut down," Lemus told CNN's Jim Sciutto on Thursday morning. "And when we tried the few that are open, you have to stand in line for 20-30 minutes at a time, and then you just go in and get whatever is available, because stores are (largely) empty."
She said that during the times power has been off she and her husband have tried to keep their children's minds off the cold by keeping them busy and bundled up. To add a little warmth, the family ran the burners on the stove.
"We have lived all over the States, being a military family. We heard of the snow coming. We never thought it was going to be like this," she said. "We never anticipated to have … the challenges."
Almost 300,000 Texas homes and businesses still were without power Thursday, down from around 4.5 million earlier in the week, according to utility tracker PowerOutage.us.
Bad weather has helped knock out power to a further 480,000 customers in many other states, including Oregon, Louisiana, Mississippi, Illinois, Kentucky, Ohio, West Virginia, Virginia and North Carolina, according to PowerOutage.us.
Texas officials say a deep freeze starting Sunday crippled utilities' power generation, causing rolling blackouts or continuous outages. The issues affect a Texas-only grid that covers 90% of the state and is isolated from the rest of the country, so the grid cannot import power from elsewhere to make up for the shortage.
Days without power in freezing conditions have sent Texans scrambling for alternative heating, through generators, fireplaces, living in running cars, or sheltering in powered warming centers or businesses.
About 13 million people are facing water disruptions, with boil-water notices, broken pipes and failing systems, state officials said. Austin and San Antonio issued boil-water notices to their residents on Wednesday evening.
Firefighters at a large apartment blaze in San Antonio were having supply issues Thursday night. Hydrants were frozen and crews were having to go down the street to where they could get water for their trucks.
"That's our problem. Once we make a little bit of advance on the fire, we run out of water," Bexar-Bulverde Volunteer Fire Department Chief Jerry Bialick said.
Difficult weather conditions across the country, meanwhile, have had serious implications for the coronavirus pandemic: Some shipments of Covid-19 vaccines have been delayed, and some clinics have had to cancel vaccine appointments.
The Houston Health Department said it will resume vaccinations this weekend with about 4,800 appointments.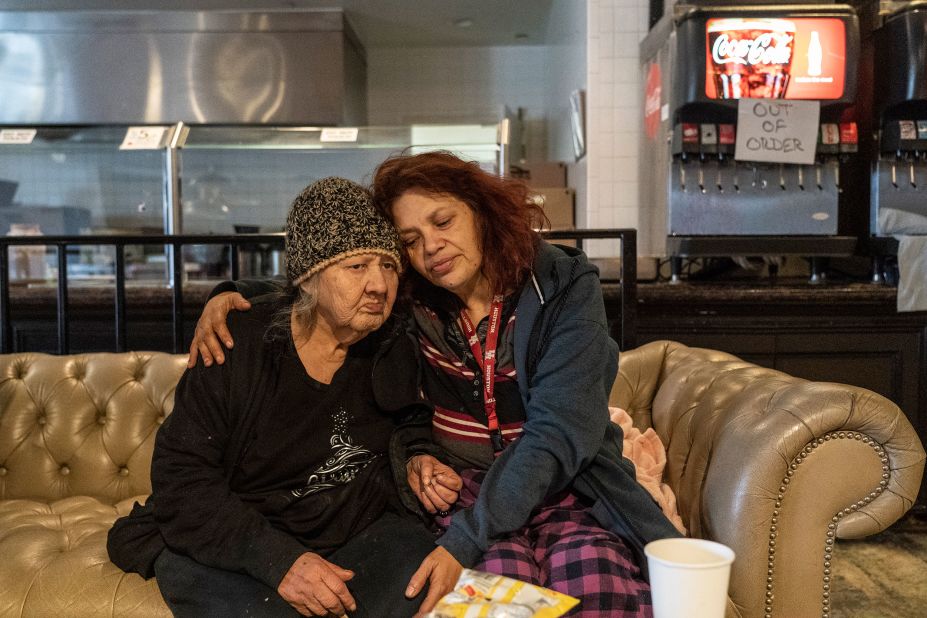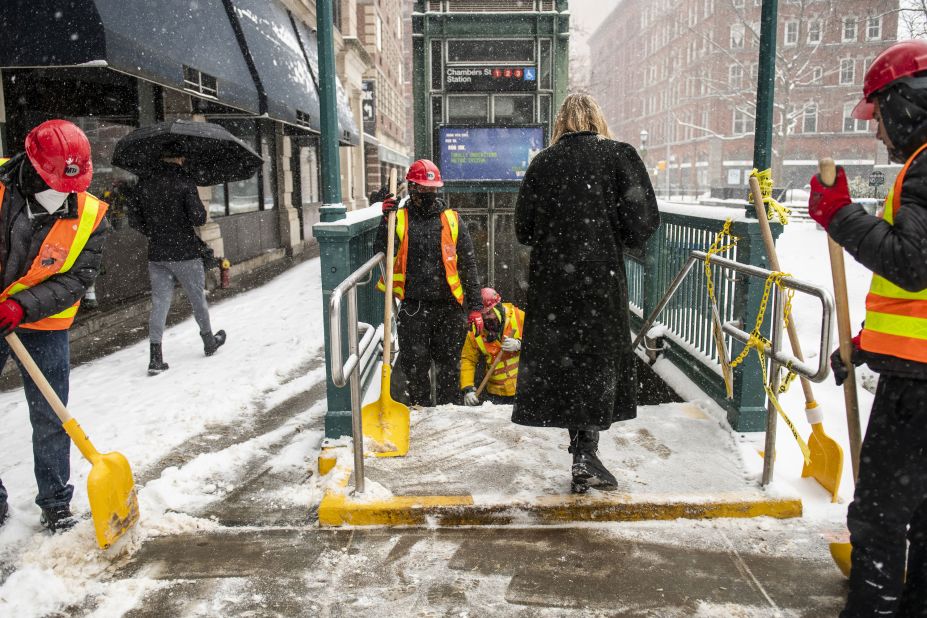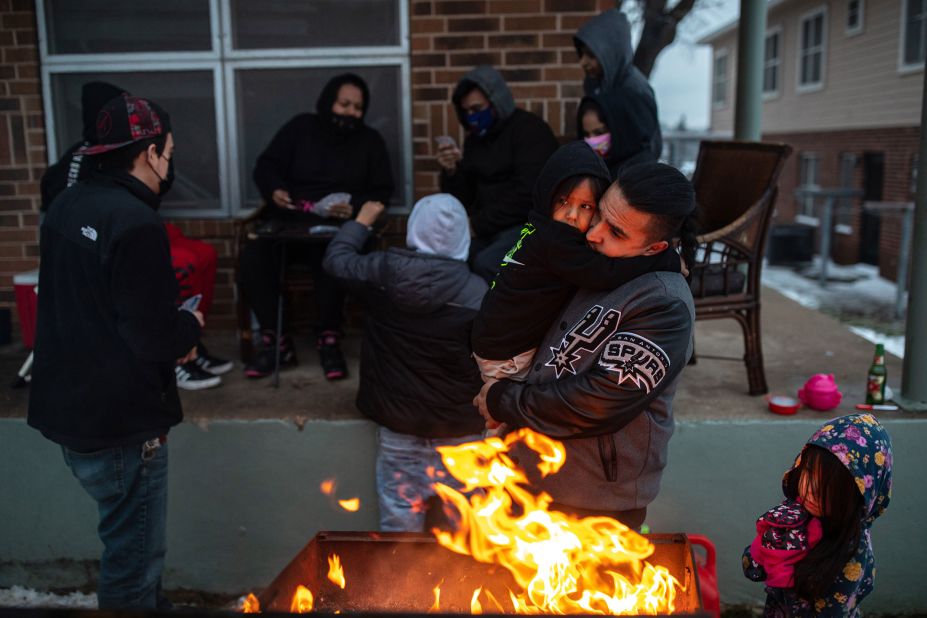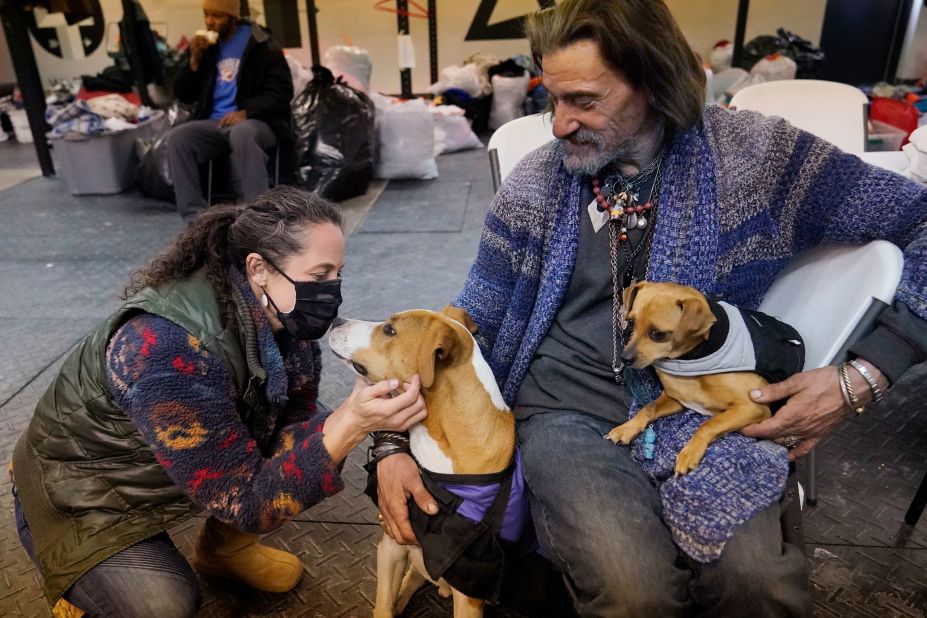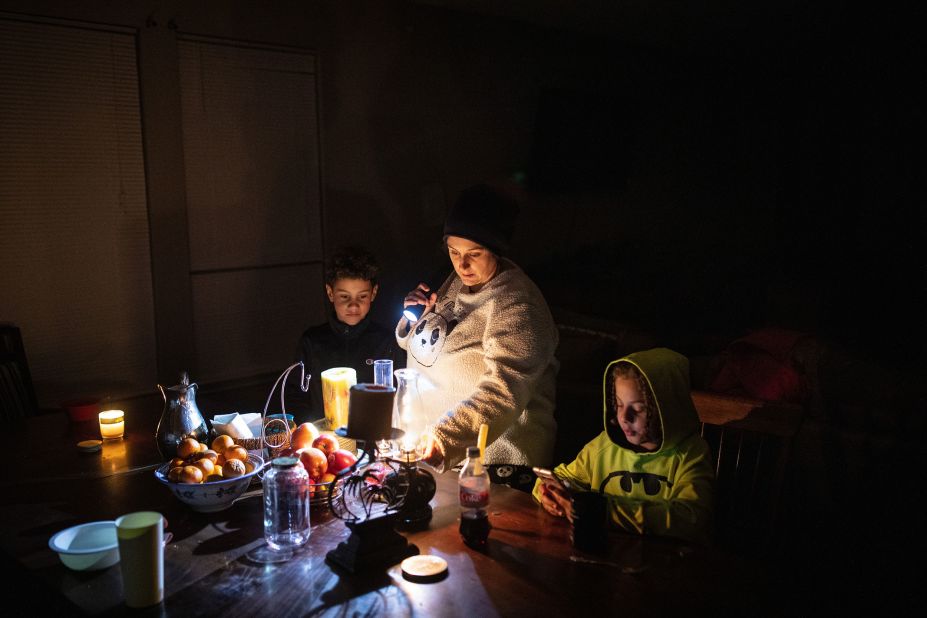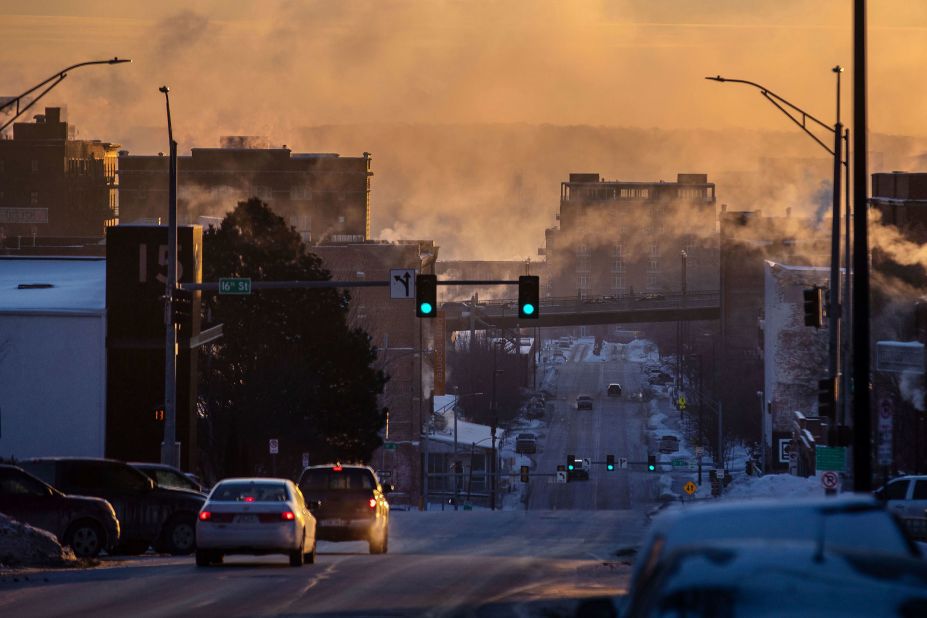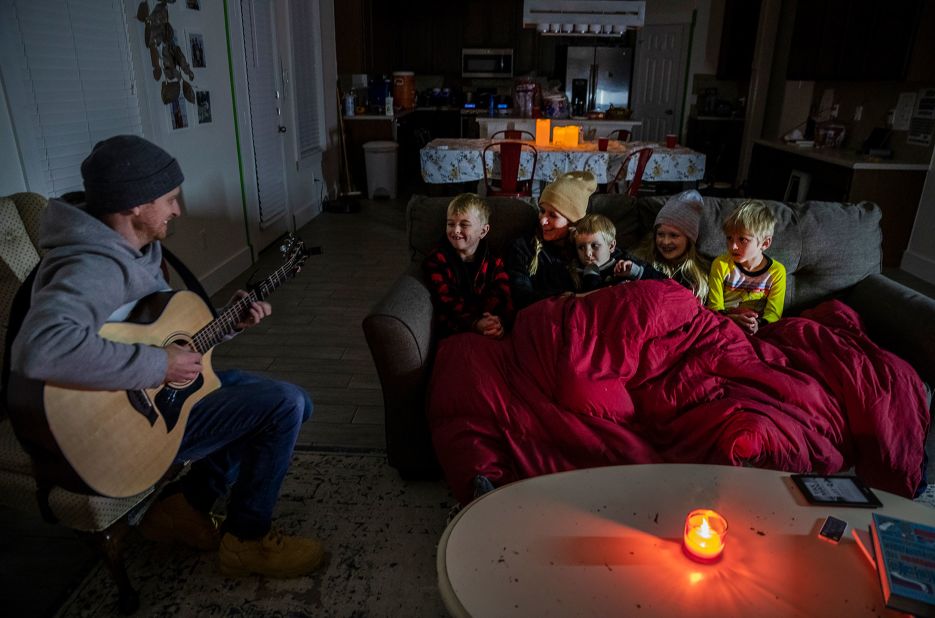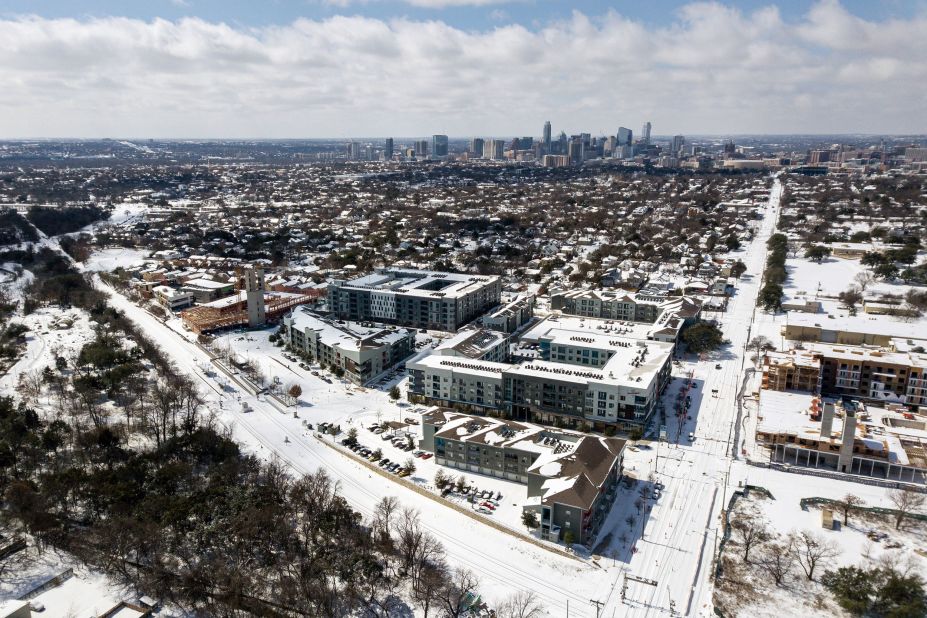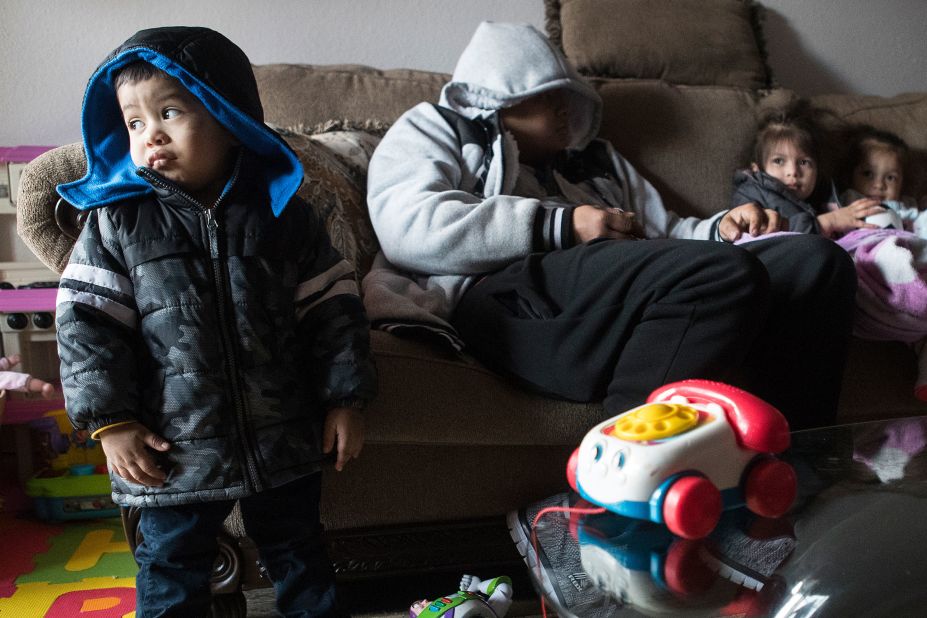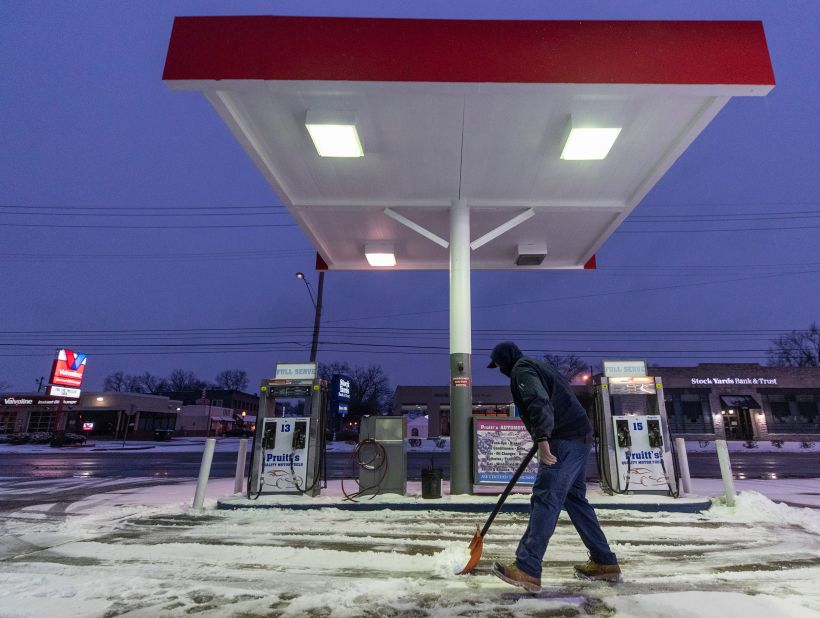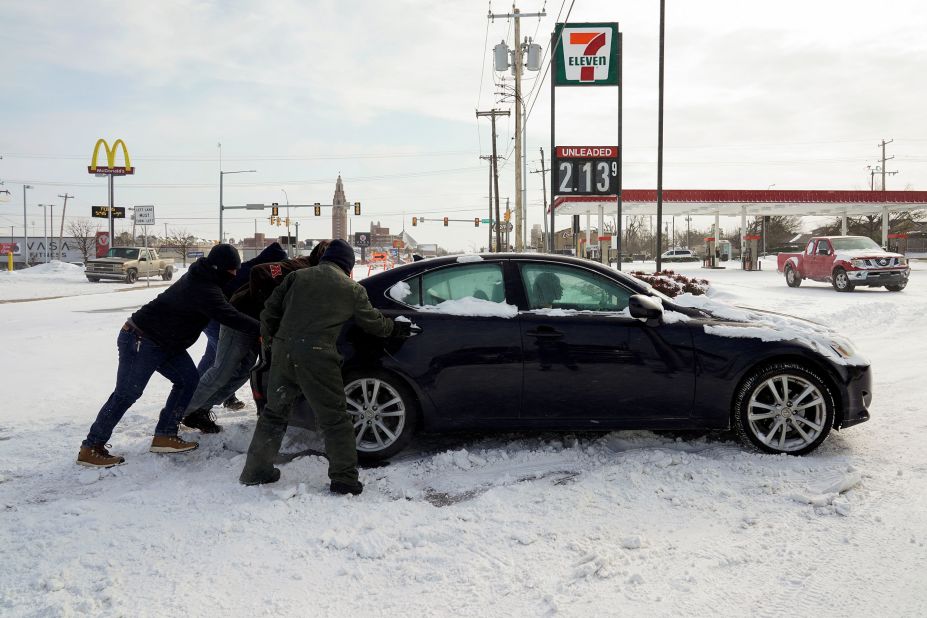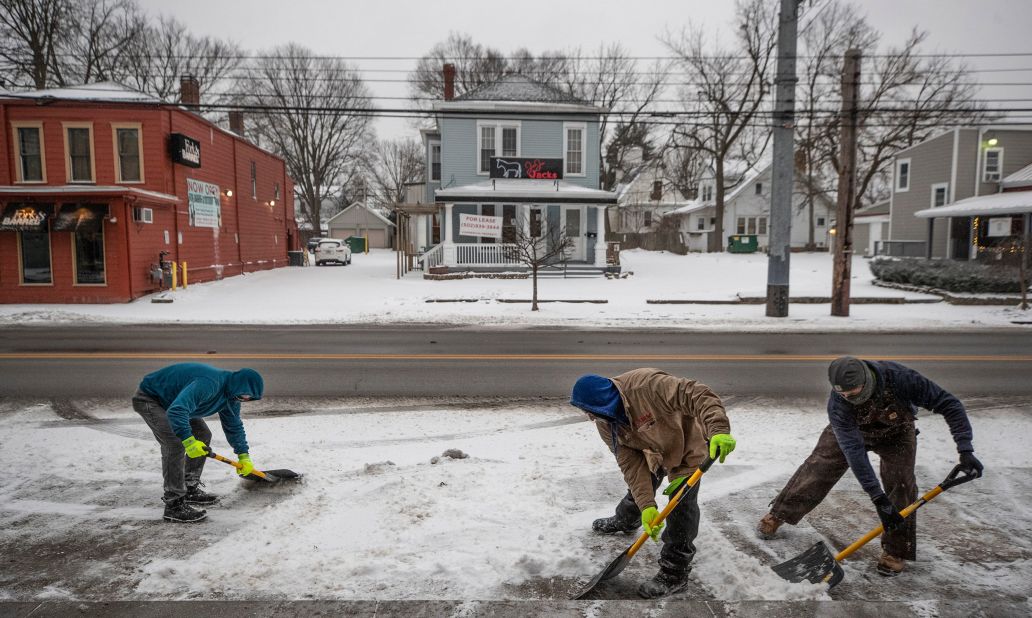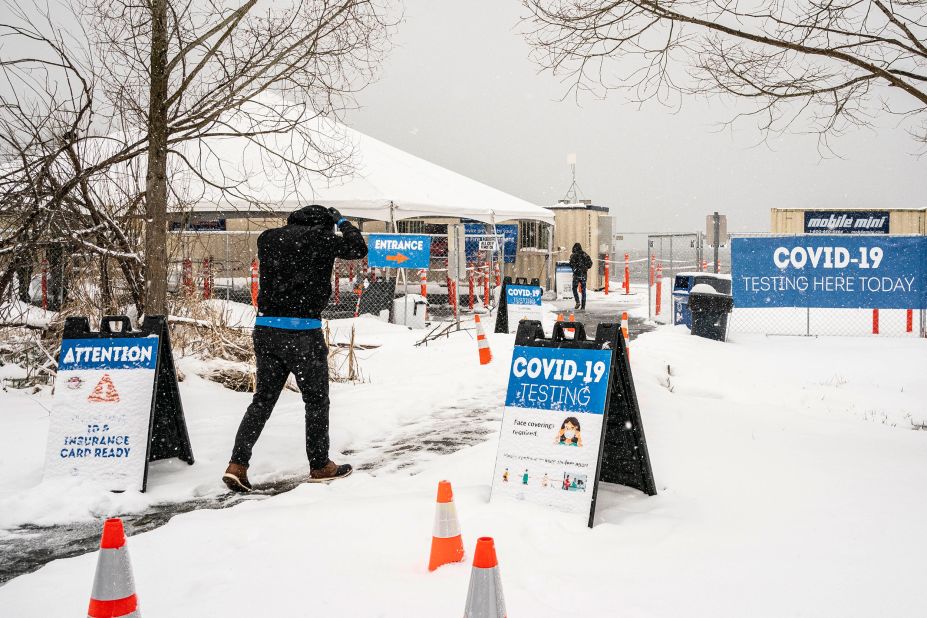 In pictures: Winter storms wreaking havoc in the US
Texans struggle to find supplies
Even when Texans have been able to turn to heating alternatives, some have been struggling to find firewood, food, water and other needed supplies.
How you can help Texas winter storm victims
Ehren Williamson of Pflugerville spent six to eight hours searching several grocery stores for food on Tuesday. Thursday, he traveled to a store and it was an hour wait just to get in. All the bottled water was gone.
Sylvia Cerda Salinas, a Texas mother, told CNN's Don Lemon on Wednesday night she was considering driving to Mexico to keep her family safe in a hotel. With another freeze expected, she said she was running out of options for three of her children whose insulin supplies were spoiling.
"You either go to the shelter to get warm, or you stay home, stay cold, and stay away from the pandemic," Salinas said.
Texas' major grid operator, the Electric Reliability Council of Texas, said Thursday that although utilities have made progress in restoring power, more rolling outages might be needed in coming days to keep the grid stable.
Outages and slick roads in the South and East
In the Louisiana city of Shreveport, some water main lines burst this week during freezing rain and other wintry weather – forcing boil-water advisories and leaving some hospitals needing special water deliveries to keep their heating systems running.
A local oilfield services provider, CNC Oilfield Services, delivered water to five hospitals and nursing homes, company representative Colton Sanders said Thursday.
In Kentucky, winter storms this week have damaged utility infrastructure to the extent that some households might not see power restored until after Friday, state officials said.
Some roads will have to be treated or cleared of downed power lines or trees.
"State road crews and contractors have been focusing on high-priority routes, and in some areas they are tackling secondary routes as well," Gov. Andy Beshear said.
Virginia Gov. Ralph Northam used Twitter to ask resident not to drive.
Travel conditions are very dangerous – please stay off the roads," he wrote.
Dozens of weather-related deaths over a week
Dozens of deaths have been reported across the country in the past week, linked to cold conditions or weather-related wrecks.
Texas has lost 15 residents to weather-related incidents, with causes including exposure to cold, carbon monoxide poisoning and vehicle wrecks. The rest of the toll is spread across Tennessee, Oregon, Kentucky, North Carolina, Louisiana, Ohio, Oklahoma and Arkansas.
Risk of carbon monoxide poisoning rises when people turn to unusual sources of heat or power during electricity outages, such as running generators or vehicles in enclosed spaces. Carbon monoxide is a tasteless, odorless gas that can build up when any type of fossil fuel is burned – gasoline, coal or natural gas.
In Houston, the Memorial Hermann Health System has seen more than 100 cases of carbon monoxide poisoning since Monday afternoon, system representative Jade Waddy said Thursday.
In Oregon – where some areas may receive several more inches of snow Thursday – four adults died of carbon monoxide poisoning while trying to stay warm from Saturday to Monday, the Clackamas County Sheriff's Office said. One person appears to have ignited charcoal briquettes inside while three others were sheltering in recreational vehicles.
CNN's Paul Murphy, Hollie Silverman, Christina Zdanowicz, Melissa Alonso, Gregory Lemos, Keith Allen, Carma Hassan, Rebekah Riess, Dave Hennen, Steve Almasy, Eric Levenson and Ed Lavandera contributed to this report.