A version of this story appeared in CNN's Pop Life Chronicles newsletter. To get it in your inbox, sign up for free here. Tell us what you'd like to see more of in the newsletter at entertainment.newsletter@cnn.com.
Hollywood loves copying a success story.
That's why there are a ton of movie sequels and TV reboots galore. Because if something makes money, why wouldn't you want to replicate that?
Following that pattern in the music industry is not always as easy.
That's why I often chuckle whenever I hear someone referred to as "the next (fill in the blank)."
More from Pop Life Chronicles
Music is so personal that it's virtually impossible to create a carbon copy of an artist, even if the singer sounds like the artist.
In the case of Taylor Swift, it's a bit more complicated.
Swift's confessional songs, some inspired by her high-profile romances, musicality, girl-next-door-ness and connection to her fan base, have led to the kind of royalties – and royal treatment – any aspiring singer-songwriter would want to replicate.
Here are just a few of the new artists who have been compared to her:
Olivia Rodrigo: The Disney star used to be best known for her starring role in "High School Musical: The Musical: The Series," but the 17-year-old has expanded her resume.
Her recent debut song, "Drivers License," has been burning up the charts and breaking Spotify records.
The Taylor Swift comparison came into play because plenty of fans theorize that Rodrigo's song of heartbreak (which she co-wrote with producer Dan Nigro) is about her co-star and speculated former boyfriend, Joshua Bassett.
Penning a cathartic tune about an ex is peak Swift.
Grace VanderWaal: When VanderWaal auditioned for "America's Got Talent" in 2016, judge Simon Cowell declared her "the next Taylor Swift."
It made sense. The then-tween was adorable as she played the ukulele and sang a song she had composed herself.
Her performances kept impressing the audience as well as the judges, and the 12-year-old was crowned the winner of the show's 11th season.
Now 17, and a seasoned performer with both an album and a starring role in the Disney+ film "Stargirl," VanderWaal is living the dream.
But she'd rather you not compare her to Swift, according to a 2016 report in Teen Vogue.
Priscilla Block: One singer-songwriter who probably wouldn't at all mind a Swift comparison is Block.
The up-and-coming artist has long admired the musical superstar – so much so that Block moved from Raleigh, North Carolina, to Nashville, Tennessee, to pursue a career in country music. In a twist of fate, she ran into her role model in 2014 while wearing a shirt from Swift's Red Tour.
"As I'm leaving work, I hear honking and see waving! Who is it? Taylor Swift herself," Block wrote in a Facebook post. "She pulls her car over … and says, 'I love your shirt!'"
The pair chatted and took selfies. "This girl has been my idol since I started writing music, and I think that today was a wink in the right direction!" Block wrote.
Thanks to TikTok, Block is well on her way with songs such as "PMS," and her body-positive anthem "Thick Thighs," which captured the attention of record labels.
Ultimately, there is and only ever will be one Taylor Swift. And given how much music she has already given us and will hopefully continue to, there doesn't appear to be the need to have another.
For your weekend
Three things to watch:
'Night Stalker: The Hunt for a Serial Killer'
Don't watch this if you are home alone.
The Netflix documentary about the case of Richard Ramirez, who terrorized California during the summer of 1985, is both well done and scary as hell. The true-crime series focuses on the work of homicide detectives Frank Salerno and Gil Carrillo.
I thoroughly enjoyed it and my CNN colleague Chloe Melas said, "I wasn't expecting much more than a crime doc. I was wrong. This is what I've been craving since the network's 'Making a Murderer.' It's terrifying, binge-worthy content that kept me up all night. And oh yeah, lock your doors, y'all."
"Night Stalker: The Hunt for a Serial Killer" is currently streaming.
'Wendy Williams: The Movie'
The radio host turned talk show queen executive produced her own biopic.
"Wendy Williams: The Movie" is billed as "a revealing look at Wendy's journey, from her scrappy upstart days in urban radio to the success of her own syndicated talk show. Despite all the naysayers and obstacles Wendy encountered throughout her life, her strength and determination have allowed her to thrive."
The TV movie starring Ciera Payton debuts Saturday on Lifetime.
'Saturday Night Live'
We have a new US President and vice president now, so it almost feels like we have to watch "Saturday Night Live" this weekend.
The late-night sketch show returns Saturday with John Krasinski hosting and Machine Gun Kelly making his "SNL" debut as a musical guest.
I can't wait to see what the cast does with recent current events!
Two things to listen to:
The rock band Weezer kind of lucked out with its new album, "OK Human."
"This is probably the best possible time for this album," the band's frontman, Rivers Cuomo, told NME. "It's about feeling isolated and alienated and secluded, so it's the perfect album for now."
It was originally scheduled to be released after the planned "Van Weezer" album, but like with everything else, the pandemic changed all that.
"OK Human" drops Friday.
With a title like "Heaux Tales," you know Jazmine Sullivan's latest album is raw and real.
The R&B singer wrings every bit of emotion from her songs of sexual freedom, love and love lost. This time around, she has an assist from fellow artists including Anderson .Paak, H.E.R. and Ari Lennox.
"Heaux Tales" is out now.
One thing to talk about:
Was this a blooper or a smart marketing ploy?
Some eagle-eyed viewers of the Regency-era Netflix series "Bridgerton" caught a historical inaccuracy in the show, which is reminding folks of the "Game of Thrones" water bottle and coffee cup oopsies.
Social media was abuzz after a viewer posted they "spotted a single yellow line and a telecoms manhole cover" in a since-deleted tweet.
Turns out those weren't around in the 19th century, when the series is set.
The cynic in me can't help but wonder if the gaffe was intentional to further help the show go viral – not that it needs it.
Something to sip on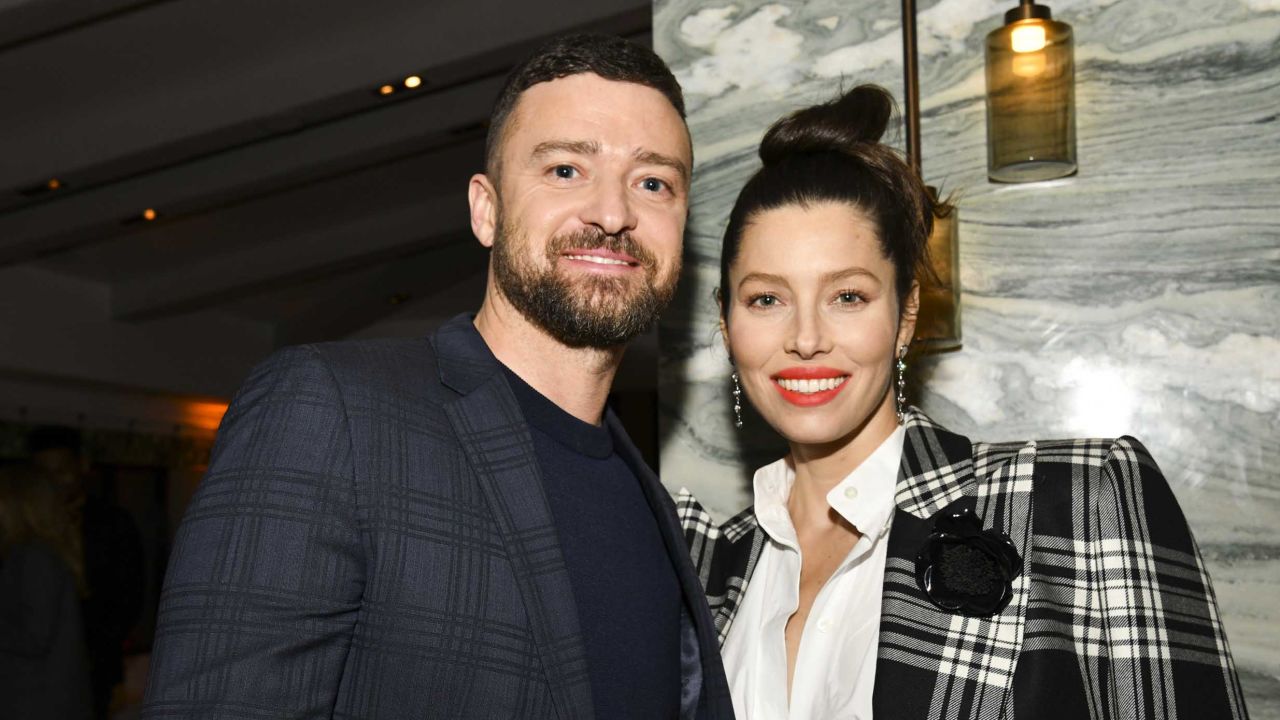 Parenting can be tough in normal circumstances, so my hat is off to Justin Timberlake and Jessica Biel for trying to balance their need for privacy with the public's desire to know.
Timberlake, who along with his actress wife recently welcomed their second son, talked to Dax Shepard on Shepard's "Armchair Expert" podcast about the level of exposure they want their two kids to have to fame.
"I try to be conscious of making sure we can live a life where we're not weirdly private but we're conscious of making sure they can be kids for as long as possible," Timberlake said. "And not have the weight of somebody else treating them differently because of something that their parents do."
As much as we often admire stars for their fame and wealth, imagine if everything you did – good or bad – was fodder for others to consume?
The trade-off for sharing their art with the world isn't necessarily allowing the world all access to these celebs' lives.