Editor's Note: Kate Maltby is a broadcaster and columnist in the United Kingdom on issues of culture and politics, and a theater critic for The Guardian newspaper. She is also completing a doctorate in Renaissance literature. The views expressed in this commentary are her own. View more opinion articles on CNN.
"Bridgerton," the first TV series made by Shondaland for Netflix, hit both Britain and the USA on December 25, 2020. A period drama set in London of 1813, the show is based on bestselling American novels, and offers a vision of Britain as only Americans could see it. Yet Brits, as enthusiastically as American viewers, have lapped up this soapy fantasy.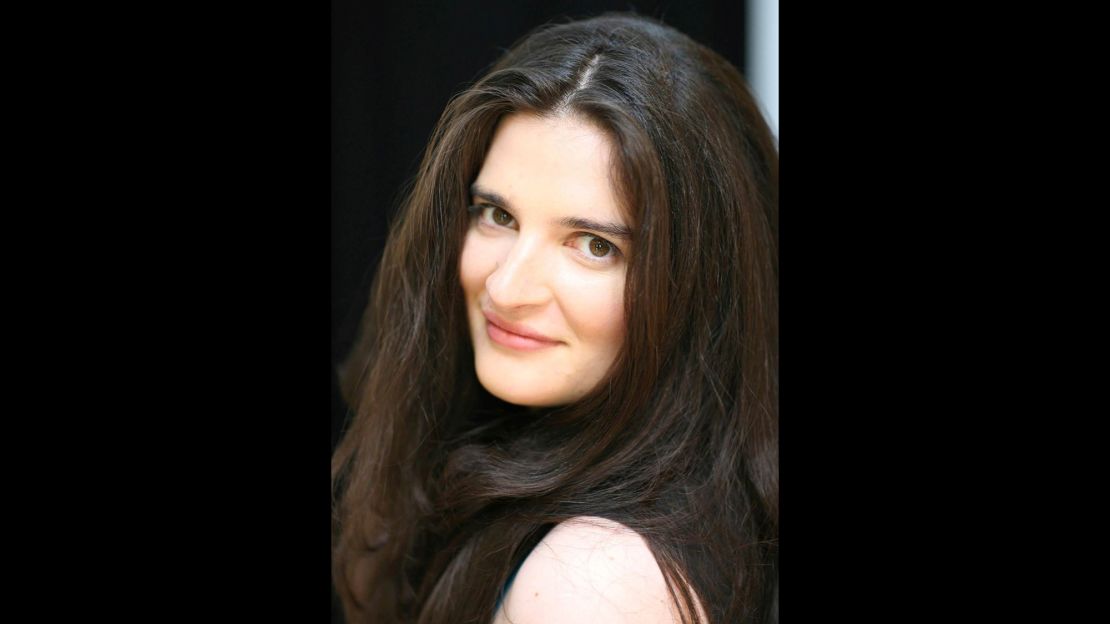 The show was lucky with its launch date. By late December, America was reeling from post-election crisis to pre-inauguration crisis, its citizens desperate for escapism. But on Christmas Day itself, Brits were in particular need of the magic "Bridgerton "offers. Five days earlier, Prime Minister Boris Johnson had abruptly canceled the nation's promised Christmas relaxation of quarantine regulations. Young people living in London were disproportionately affected, prevented by overnight changes in quarantine zoning from traveling to their families outside the city. So instead of turkey and charades, Britain's millennials kicked back with Netflix.
"Bridgerton" offers viewers eight hours of candy-colored entertainment. (For some Brits of my acquaintance, that eight hours constituted their sole Christmas Day activity.) The story of Daphne, a beautiful debutante in Regency London, this is milquetoast Jane Austen fan fiction. There is some weeping and wailing about the possibility of spinsterhood or scandal, but nothing disquieting happens for long to anyone we care about. The chief crisis of our heroine's life involves her having to choose between a Prince and a Duke.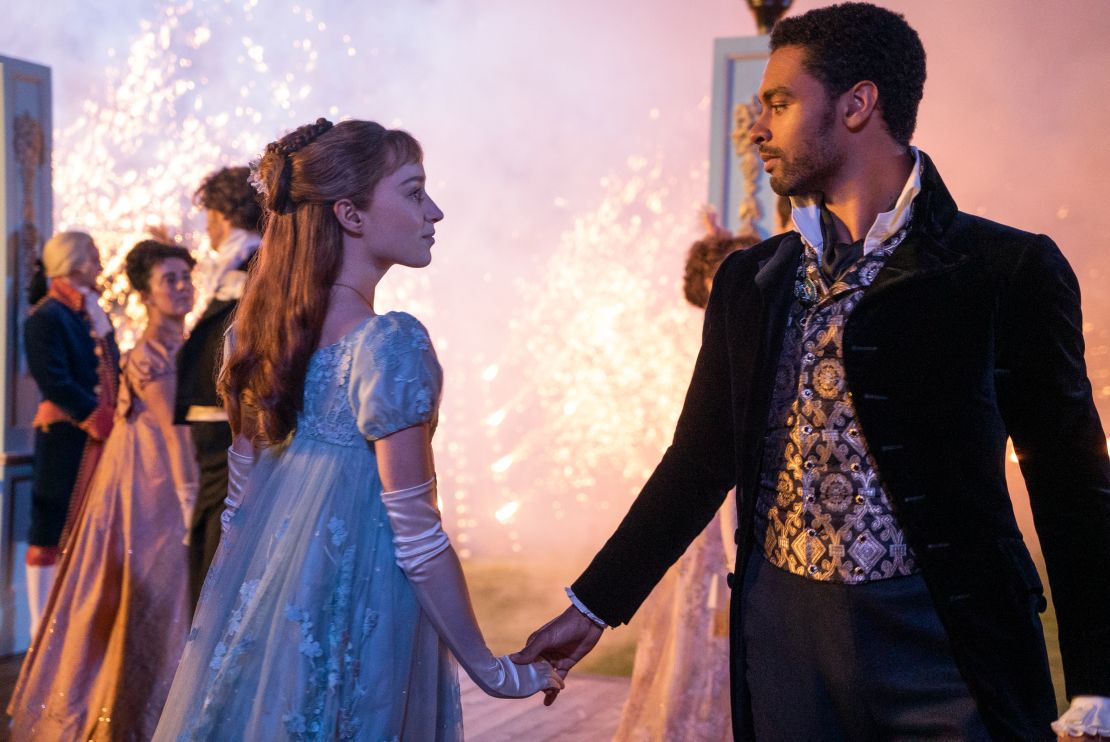 Like the heroine of a fairy tale, Daphne is introduced from the opener as the fairest in the land, singled out by the Queen "of 200 young ladies" as the winner of the debutante beauty pageant, and declared "the incomparable" by the anonymous gossip columnist Lady Whistledown. She will face challenges – both these fairy tale deities will temporarily withdraw their favor – but we know that beauty and charm will always win.
Across the street we meet an evil stepmother, Lady Featherington, who primps up her two charmless elder daughters in lurid feathers and belittles her intellectual youngest, Penelope. We know, as surely as we know that only Cinderella's foot will fit the glass slipper, that these ugly sisters will end the season unmarried.
At times of economic pain, big media sells us fairy tales. The 1937 Disney film "Snow White and the Seven Dwarfs," released to wild success during one of the worst years of the Great Depression, is regularly cited as an example of this phenomenon. When the theorists Theodor Adorno and Max Horkheimer coined the term "culture industry", they were writing about the ways that big corporates shape our imagination: the Walt Disney Company sold the song "Some Day My Prince Will Come" to millions of young working class women struggling for a better life.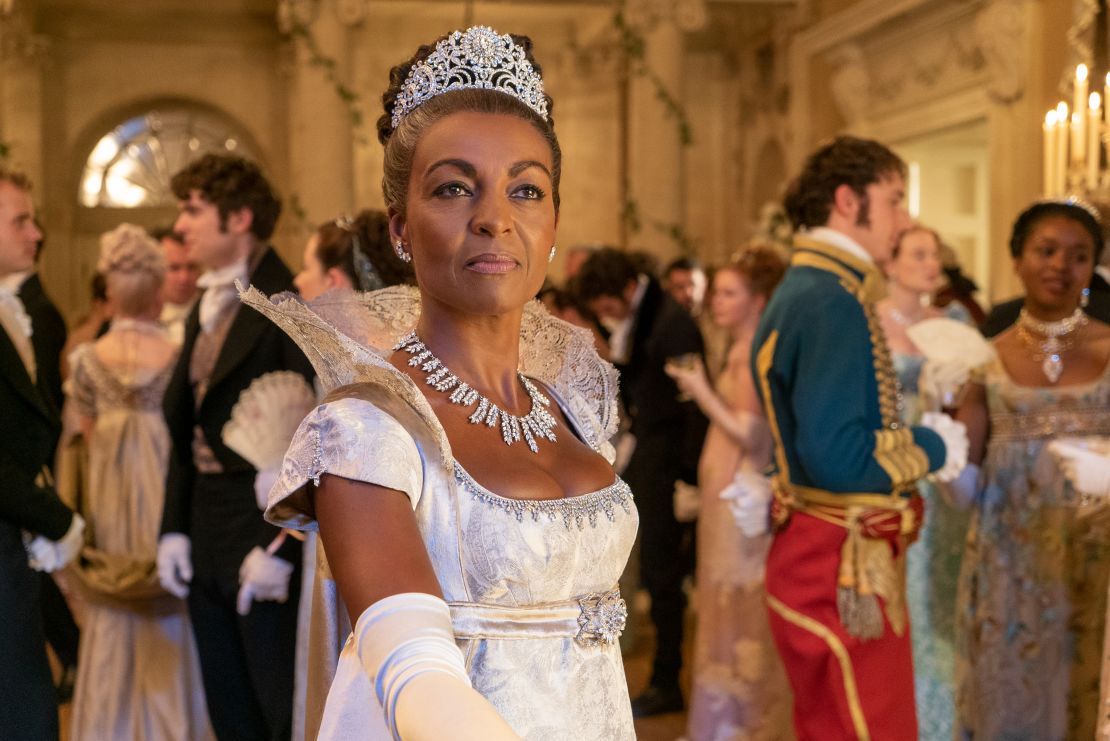 For women in 1937, that better life meant marriage and a male breadwinner. Like "Snow White," "Bridgerton" finds British and American viewers at our most despairing. Like "Snow White," it peddles dreams to a target audience of working class women. Some of the cast and crew of "Bridgerton" have tried to claim progressive credentials for their show. Certainly, its racially diverse casting is to be applauded: a major step toward black British actors finally getting a chance to play the great period drama roles they deserve. (Adjoa Andoh, for example, was born to play a Regency Grande Dame). But the happy-ever-after "Bridgerton" sells to its female viewers still consists of marriage and men. This is "Snow White" with added orgasms; social conservatism dressed up in progressive breeches.
Why audiences can't get enough of the land of Austen
As for breeches and orgasms, why does the Regency world carry such appeal as a period backdrop? There is something culturally specific about this era which is deeply ingrained in contemporary female fantasy. The "Bridgerton" TV series is based on Julia Quinn's bestselling romance novels of the same name. The eight stories which follow Daphne and her siblings form only a part of the expansive Quinn universe. Her devoted fanbase has produced a rich and varied archive of its own fan fiction, much of it more nuanced and perspicacious than the frothy show you'll find on Netflix.
If there is a "female gaze," "Bridgerton" is looking to define and cater to it. Sex scenes are shot to appeal to women who date men; they focus almost exclusively on the heaving torsos of Regé-Jean Page, who plays Daphne's love interest Simon, and Jonathan Bailey, who pursues his own panting storylines as Daphne's promiscuous brother Anthony. Simon is conveniently given a confidante in the person of his muscular boxing trainer, which offers ample opportunity for the two men to bounce about a boxing ring, shirtless and sweating. Is this feminism, or just female friendly?
Contemporary culture has long fetishized men in Regency dress (or undress). When the BBC adapted "Pride and Prejudice" in 1995, they invented the iconic scene in which Colin Firth, as Mr. Darcy, strips down to his undershirt and dives into a lake on his grounds. As recently as 2016, women lined up in Washington, DC, to view the very same shirt in a display at the Folger Shakespeare Library. What any of it had to do with Shakespeare was unclear. It is a truth universally acknowledged that men who dress like Austen's heroes are dreamy.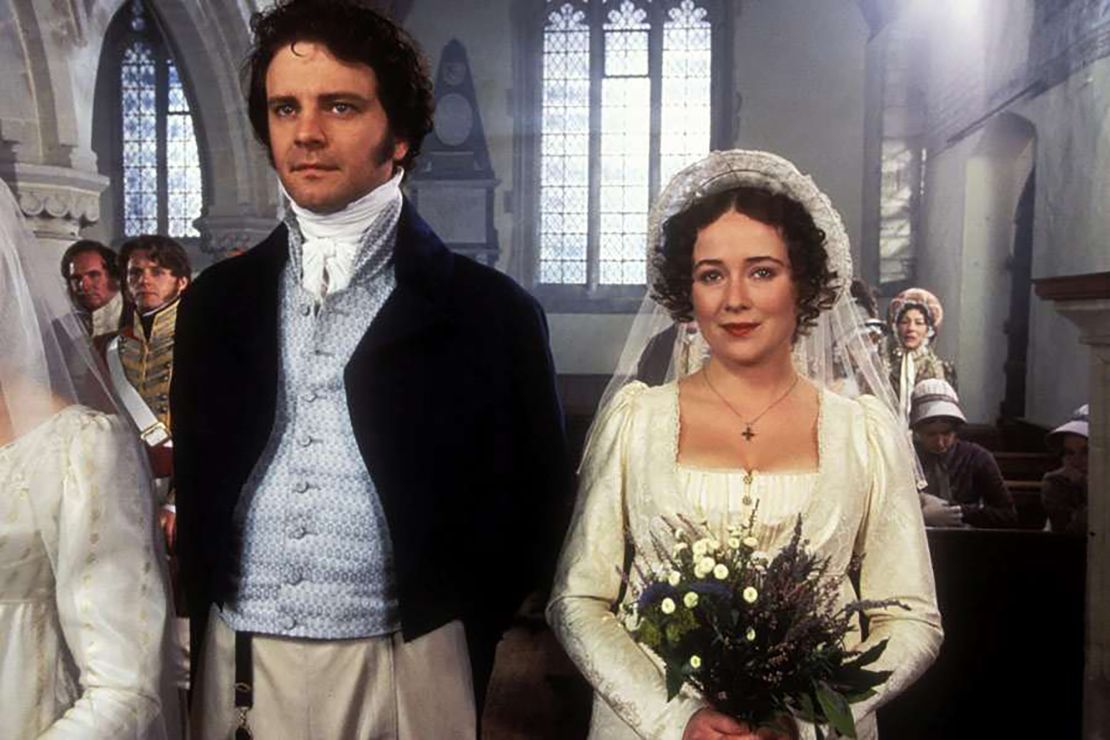 Yet if Austen's heroes are dreamy, they don't emerge from fairy tales. Women tend to identify with Austen's heroines, and thus it's an easy step to find themselves loving Austen's men. But much of the reason modern women identify with Austen's heroines that they face real challenges to which 21st century women can still relate. For Austen's women, marriage is an economic prospect, and often the only economic prospect which allows an escape from poverty – or at best, lifelong financial dependence on a reluctant relative. That is no longer true for women in the developed world, but their marital and sexual choices still face pressures and scrutiny unique to their sex.
What Elizabeth Bennet could teach Daphne about economics – and sexual consent
"Bridgerton," as a cultural phenomenon encompassing both novels and TV series, seizes on women's great affection for Austen's books and shamelessly targets her fan base. Perhaps if you've ever identified with Elizabeth Bennett, you'll fall for any actor in Regency uniform. But while the landscape of Austen is peppered with tragic figures of women who've lost out in life, in "Bridgerton," no one we like ever makes a long-term mistake. Marina Thompson, a Featherington country cousin with more wealth than first appears, does have to settle for respectable marriage in the absence of passion. But as she's already attempted to entrap a naive young man into falsely accepting paternity of her baby, our sympathy is limited. There is cosmic order in her story's neat ending, far happier than the messy lives of most unmarried pregnant women in the era.
Meanwhile Daphne is a more fiscally naive heroine than any in Austen. In the first episode, she scolds her sisters for mocking her social success: "my success on the marriage mart influences all of your prospects. We will all need to find love one day." In two sentences, this script has rejected every observation Austen ever made about Regency social norms. For Austen, marriage is an economic bargain in which love has little to do with worldly success; for Daphne it is a popularity contest in which worldly success and love will naturally come together.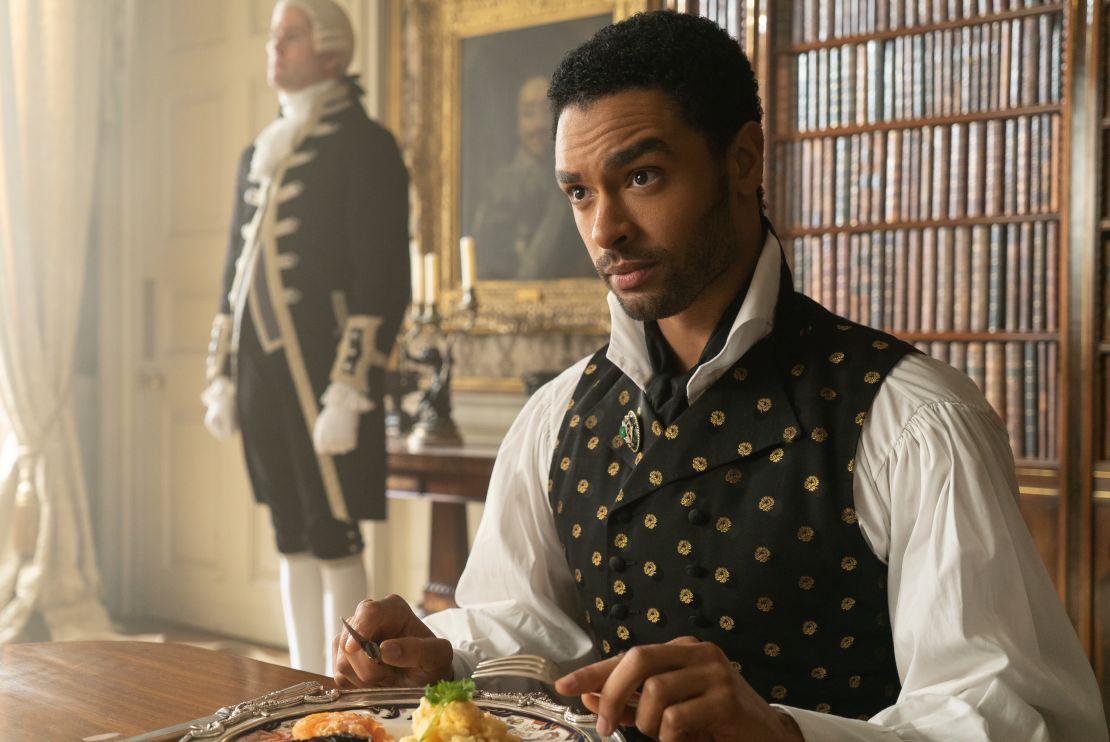 Daphne does get everything she wants. This includes cajoling her Duke, the dashing Simon, into embracing fatherhood, despite his lifelong wish not to have children. "Bridgerton" presents this development as an act of psychological healing by Daphne – for who would actively choose childlessness, this show suggests, except as a symptom of unresolved childhood trauma? Yet this seeming cure involves a bedroom act that at worst can be called rape, at best reproductive coercion. She forcibly violates his expressed wish to use the (unreliable) withdrawal method.
Sexual consent doesn't cease to matter when it is violated by an attractive young woman. Daphne's justifications and Simon's eventual forgiveness send a poor message to anyone trapped in an abusive sexual relationship. None of this is feminist. Daphne's act perpetuates old stereotypes of women as seed-stealing succubae. Marina's treatment of Colin similarly signals that men should be careful of women's deceit.
Such conservatism would not have been out of place in the 1930s. Nor would "Bridgerton"'s solid heterosexuality. There's a token gay character who features in a sub-plot to a subplot. When Daphne's brother Benedict explores London's art scene, he makes a friend and fleetingly walks in on the man embracing his lover in the side-room of an orgy. But Benedict rushes away to partake instead in a two-woman threesome – a classic heterosexual male fantasy. Some "Bridgerton" fans are hopeful that Daphne's rebellious sister Eloise may turn out to be a lesbian in later series – if so, it will be a departure from the novel series.
In the end, to escape is still bliss
Nonetheless, "Bridgerton" gives us escapism, and we need escapism today. If you're British, the anti-naturalism of this fantasy is particularly obvious. In the show's opening shots, we are presented with the most famous vistas of the city of Bath – and yet we're told we're in the city of London. Buckingham Palace is shown with unsubtly CGI'd scaffolding. Anachronistic names pop up everywhere – "Nigel" for a Regency aristocrat? Really? – and instead of period music, Daphne and Simon's sex scenes are set to stringed orchestrations of Taylor Swift. These aren't errors, or the business of pedantic historians to dispute. They are features, not bugs.
This antipathy towards accuracy doesn't preclude a sense of historicism. Like the Quinn novels, the dialogue of TV adaptation is peppered with references to popular myths about the Regency era – in the opening lines, one character suggests the use of lead and arsenic as effective makeup. A handful of genuine references to Regency social history are used and reused over and again: there incessant mentions of immature characters being 'barely out of leading strings', i.e. Regency baby-walkers. The purpose of such clangers is not historical accuracy: it is to hang a sign reading: We are not in 2020 anymore.
"Bridgerton" revels in the fantastical nature of its own world building: this is a world of extravagant wigs and crowded parties; a world in catering for a glamorous wedding can be laid on at three days notice; a world which has achieved racial restitution and equality, without any indication of the struggle and trauma taken to achieve this. In a brief expository scene, never referenced once in the rest of the series, Simon's godmother tells him that racial harmony arrived in Britain after King George chose to marry a black woman. It is as simplistic an idea as any fairy tale – whatever your view of Queen Charlotte, whose distant African ancestry has in recent years put her cultural identity under the microscope, no racial progress is ever made that fast. One doubts Meghan Markle shares its confidence in royal open-mindedness. But what a wonderful fairy tale for us momentarily to believe possible.
But this is an American fantasy of Britain. Unlike the historical members of the Regency "ton," who reveled in informal nicknames and scatological jokes, our aristocratic siblings use cold and formal language with each other. Fathers and sons perpetuate in cycles of emotional abuse; no one is capable of communicating their emotions. Even the hopeful vision of racial diversity is limited by an American lens: there are no lead actors of South Asian heritage, which is contemporary Britain's largest ethnic minority.
It is also, like most American fantasies of Britain, a conservative fantasy. Our heroines are aristocrats: there are no storylines for servants, no lead character drawn from the working class. As in a fairy tale, happiness is granted to the beautiful and innocent: Lady Featherington and her "ugly" daughters end the show outplayed and unhappy. Perhaps this is what we need to get us through 2021, but if so, we are in a very bad place.
An earlier version of this op-ed incorrectly referred to a character on "Bridgerton" as Andrew. The character's name is Anthony.